BEACH DAYS - NAPLES FLORIDA BEACH PHOTOGRAPHER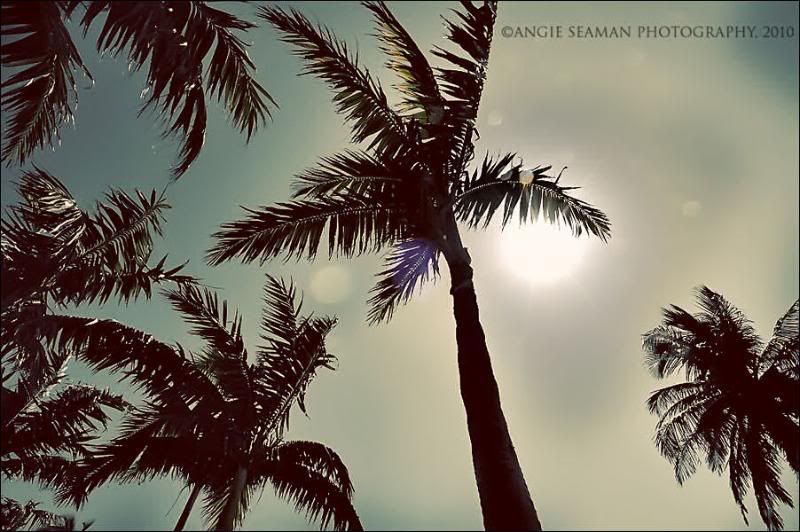 Oh what a day. It was gorgeous for the most part. I began my day listening to the warm Florida rains pour down like a raging waterfall. That type of rain is rare here. While taking in the sounds of quiet other than the rain, I cranked up Ray Lamontagne in the house and rocked out to his mellow tunes while listening to the rain outside my windows and while finishing some final edits on a few images. It was a blissful morning. Relaxing, peaceful, and slow going. Loved that. There is something to be said for warm Florida rains, having my laptop in my hands doing what I love (editing photography) and jammin out to good ol' Ray. I found myself saying "Thank you God for warm Florida rains, for my camera, and for Ray...of course." LOL!
The rain quit after about 30 minutes and then the sun came out full force. Typical Florida weather. When that happened, I grabbed "Big Pappa" and headed to the beach with Ray now jamming on my stereo in the car on the way. It was a stunning day at the shores edge. I went scouting out some new photography locations. Found some good ones too. A perfect day.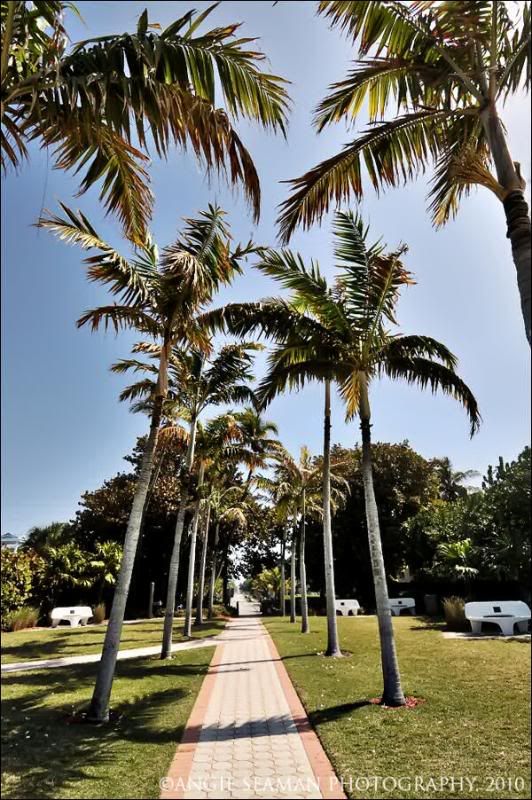 On another note...I visited a new cardiologist down here in Naples yesterday. I've been having some really strange episodes of palpitations in the middle of the night. They are three times as intense as my older ones and my blood pressure drops way down when it happens which sends my pulse racing - ultimately waking me up from a deep sleep each night. The cardiologist seems to think I might have a specific kind of palpitation that could ultimately result in needing surgery to be treated effectively. He says I am too young to be going thru this at my age. I agree. I am being sent to an electrophysiologist now. I don't see him for another three weeks which makes me nuts but apparently this doc specializes in only patients with severe palpitations. I'm nervous yet eager to hear what he thinks and what he has to say. Please pray for me, once again, regarding these heart matters. It was almost a year ago when I was diagnosed with the PFO issue to do with my heart. Now this. I'm trying to remain upbeat but it is scary at times. Scary at night a lot. I'm tired of being tired and tired of worrying. Just trying to have faith that God is in control and that hopefully this can be treated without a surgery - maybe with a different prescription or something. And lastly, I was skyping with my Dad the other night and he had a girl scout come to his door selling cookies. I told him that I hadn't seen any girl scouts here in Florida yet. I was craving my favorites...the thin mints. Low and behold...about 3 days later...look what showed up at my front door...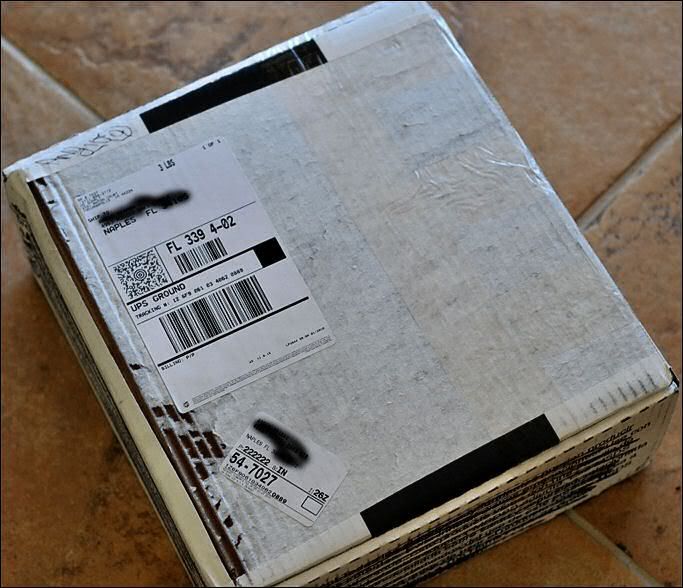 Wait for it...
Waaiitttt for it...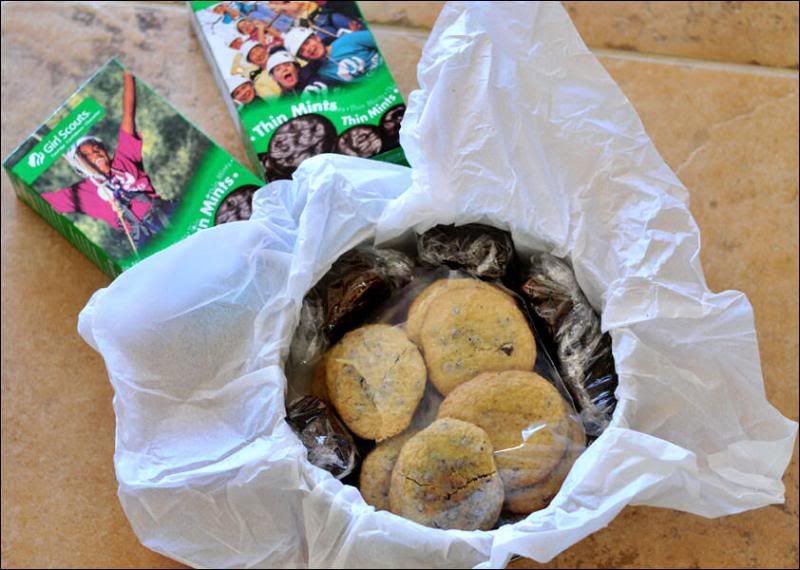 Yeap, not only did he get me some thin mints and shipped them to me but my StepMom made homemade chocolate chip cookies and homemade brownies for me too. Well...for the kids and I anyway. Ha ha! Guess it is good to share, right? LOL! Don't hate. You heard me...don't be a "hater." Do I need to get you guys some hater-ade? Hee hee! Yes, I am absolutely spoiled rotten. I have wonderful and amazing parents who definitely take good care of me. It was great to get a little taste of home. Thanks Dad and Cath...I love you guys so very much! Needless to say, the cookie and brownie stash was gone in two days. I had 1.5 brownies and one cookie out of it before the rest was depleted by little monsters. Gotta' love em'! They saved my hips for the week. Bwwwaahhhhhh!
Hope all of you are having a great week thus far. Enjoy hump day tomorrow. Hugs, Angie
Labels: beach days, Florida, Naples, Naples Florida Beach Photographer