SHELLS - NAPLES, FLORIDA BEACH PHOTOGRAPHER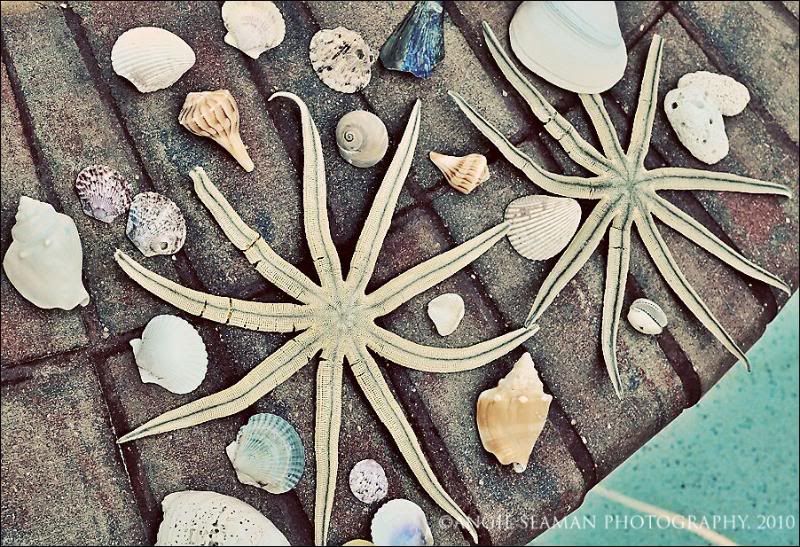 I've had many of you blog readers ask for shells from here in Southwest, Florida. For those who've asked, I've gone shelling to pick them out and then those who want them have paid for the shipping costs to ship them from here to their particular state. While I had another set out today getting them ready to ship, I thought I'd take some pictures of them just for the fun of it. I've been dying to get out and shoot since this weekend so this helped temporarily. :)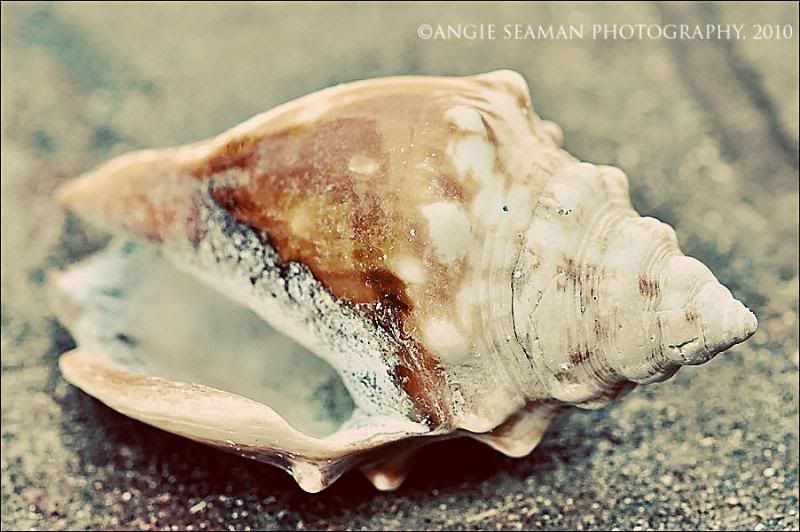 These particular shells came from Sanibel Island. My Mom and I walked on the beach over there one day and we grabbed these as we walked.
Sanibel is known for their "shelling." They have gorgeous shells over there - pretty good sized ones too.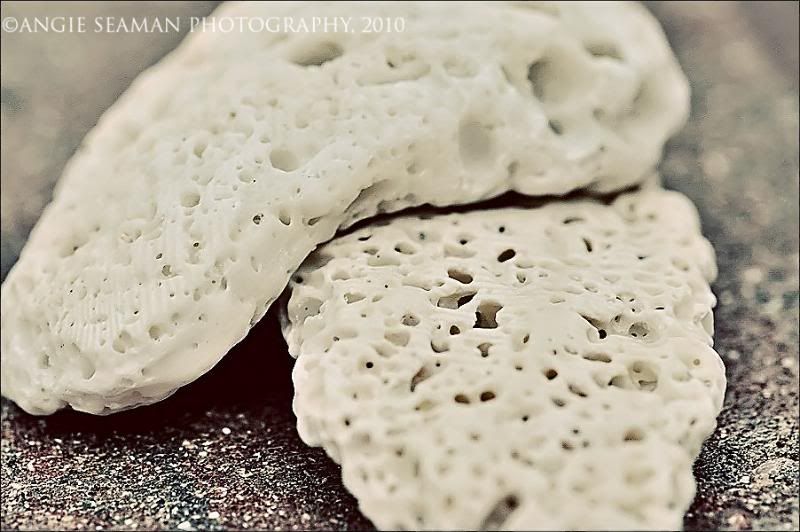 We found coral too.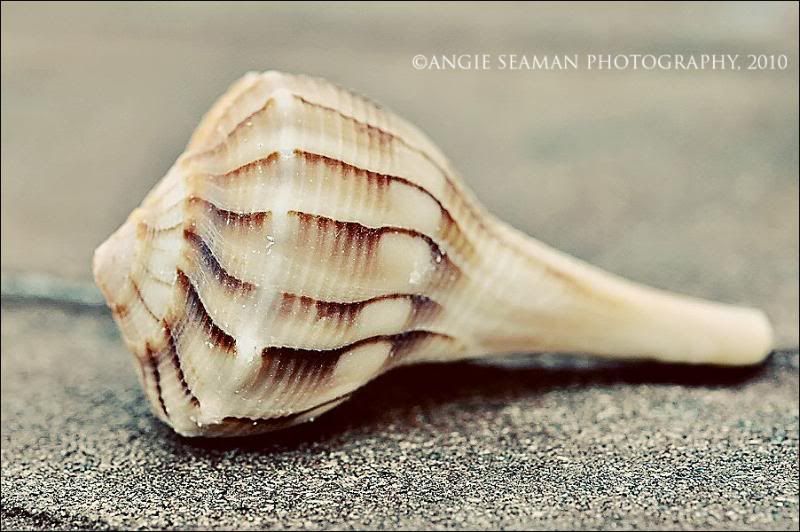 I love the way my 105mm macro lens just picks up every little minor detail of these shells. You can almost feel the grit of the sand still on them.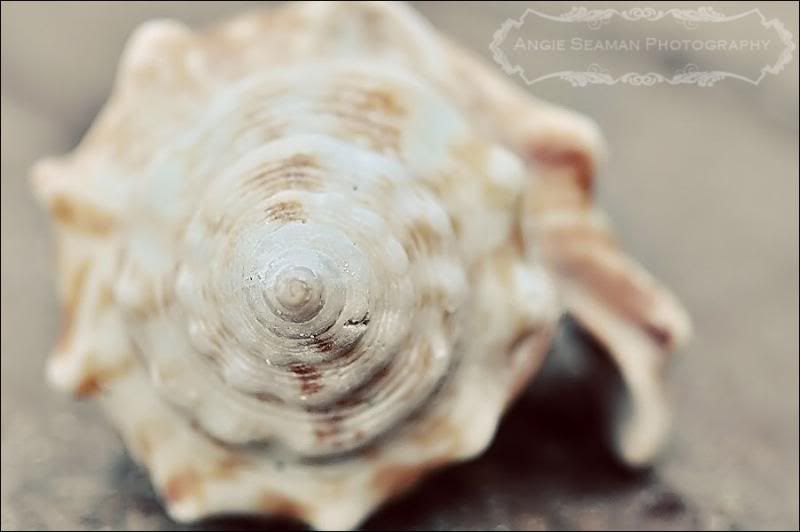 I found this one (below) still in tact and connected...two halves still attached...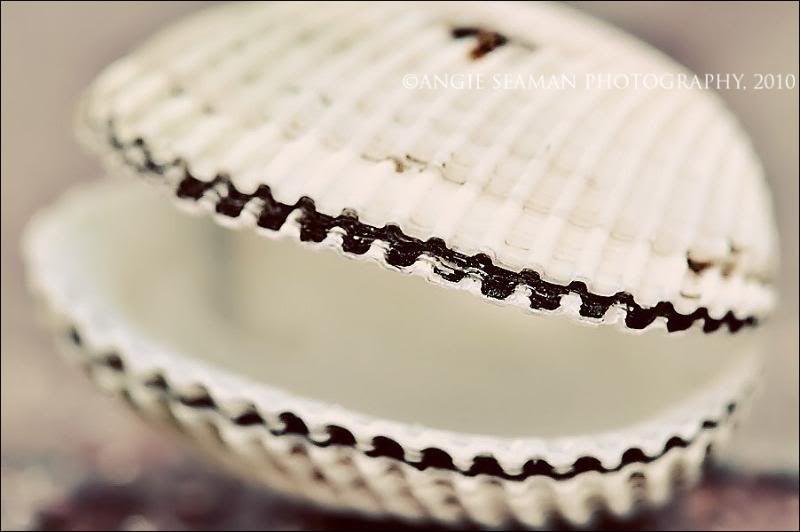 And this shot below...ummm...it's my new fav. Again, the detail that the macro lens provides is nothing short of amazing.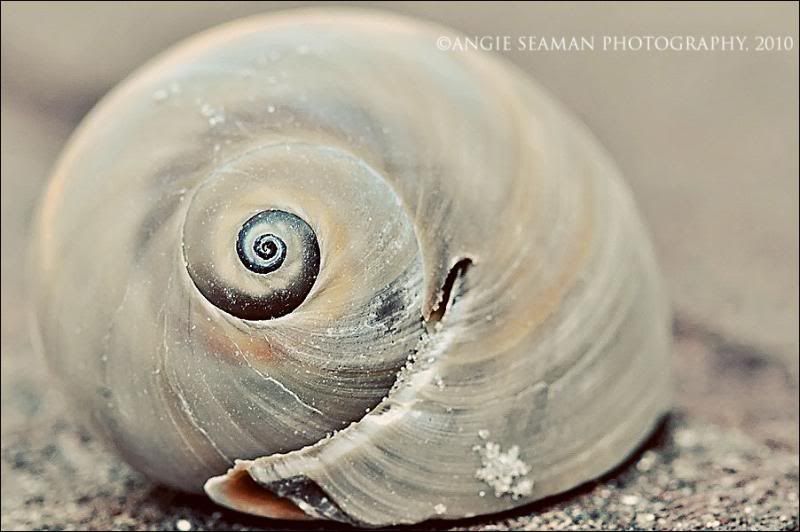 And oh yeah...I forgot to mention that we found some dead star fish on that walk too. I decided to bring them home for Brennen to see. No...I didn't ship these to my blog readers with their shells. LOL! I did take photos of them though. How cool is this shot??? (below)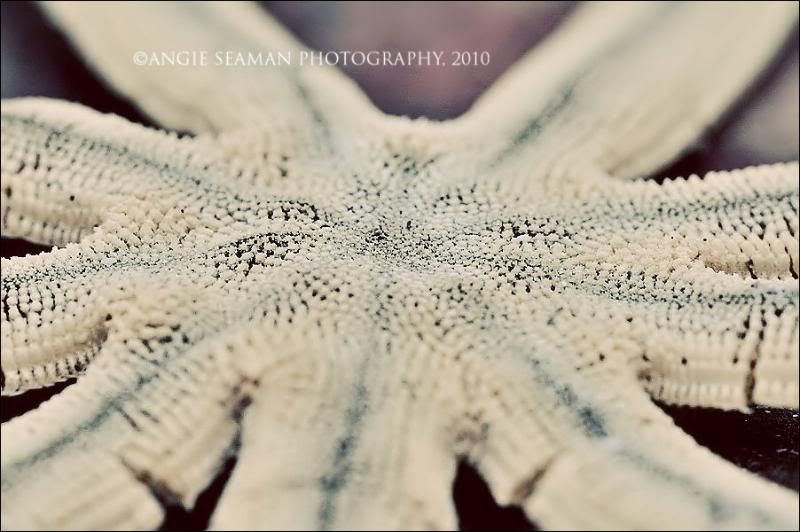 and another...just a bit further back...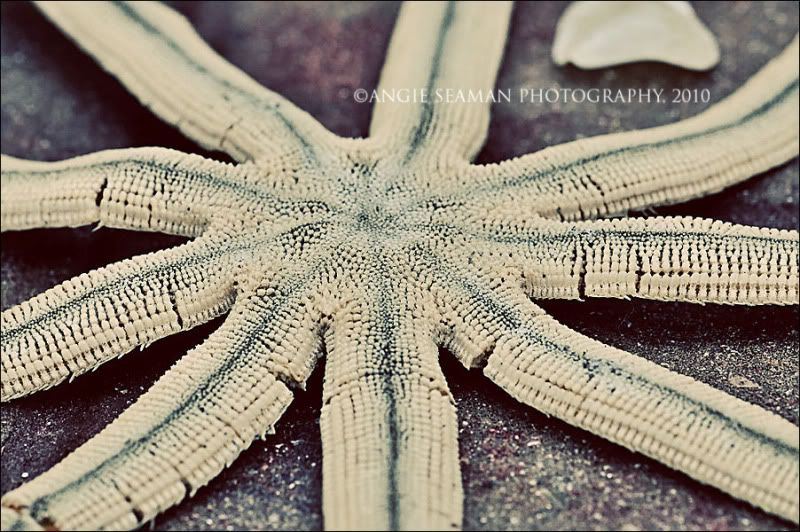 And this last one...another one of my favs...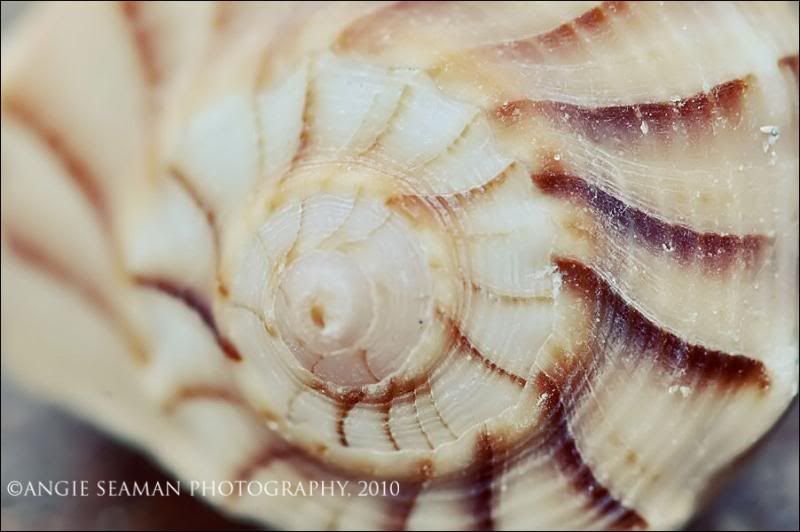 Hoping that the receiver of this package of shells loves them. They sure were fun to find and collect. Any afternoon in the sand, sun, and surf makes for tons of fun though. :)
xoxo, Angie
Labels: Naples Florida Beach Photographer, Sanibel Island, shelling, shells