SEEING RED - NAPLES, FLORIDA CHILDREN'S PHOTOGRAPHER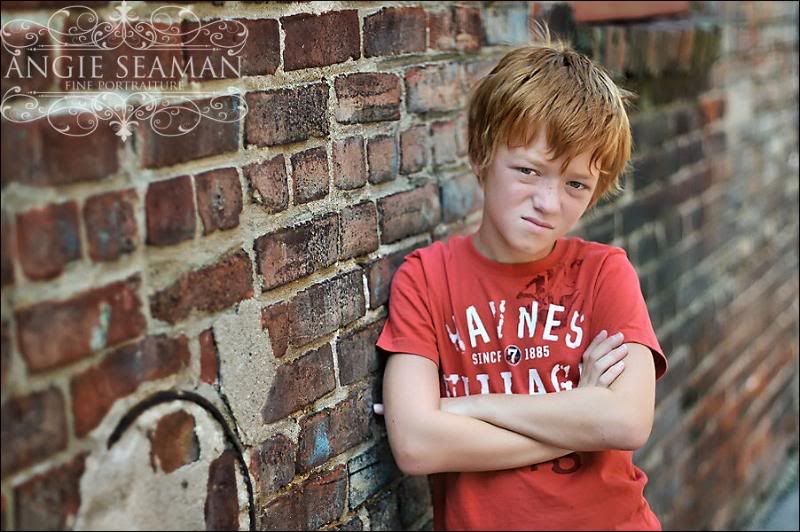 Hi all. It just dawned on me that I hadn't blogged this session from back in Indiana as of yet. Thought I'd share. You can find more of the sneak peek images over

HERE

. Such a fun session with "G man" and his Mom that day.
It's been cloudy and rainy here in South Florida so I don't have any new images to show you from the past few days. I'm working on that though - hang tight. Lots going on down here lately. Brennen started on his new basketball team - we are busy with practices and games again. It feels good to be back in that groove. I've missed his sports. I've been helping my Mom try to find a job. Unfortunately, she isn't having any luck. Although we've been to the beach 4 times since arriving here 8 weeks ago, 4 times isn't enough. Ha ha! However, we are trying to spend each day looking up jobs online for her and scour places for employment for her. If anyone in the Southwest Florida area knows of any entry level positions somewhere, let us know. We'd be so appreciative. She left a 7 year job at a hospital back in Indiana and had hoped she could find an entry level medical position somewhere to start out with down here. Again though...nothing. It's a horrible time for her to be looking given the economy. Seriously though...if someone knows of a job - anything she might be able to jump into - we'd be so grateful for the lead. Feel free to email me at Angie@AngelicaGraceDesigns.com should you know of something that might be up her alley.
I'm going to help her keep looking. We never guessed it would be this difficult for her. In the meantime, I've been hitting the hotels and retail establishments in regards to my photography business down here. I made some rounds again last week, approaching the hotels on the beach as well as all of my favorite children's boutiques, a local cupcake shop, etc. and introduced myself. Thankfully they were all so very nice and allowed me to leave my promo cards and business cards with them so that they can refer clients to me. I'm so grateful for their willingness to help get my name off the ground down here. God is good. I'm "jumping" and he is giving me the wings. And

as my painting says

...I'm learning how to unfold them as I fall...

xoxo, Angie
Labels: Angie Seaman Photography, Naples Florida Children's photographer, Naples photographer