MEET DOTTY...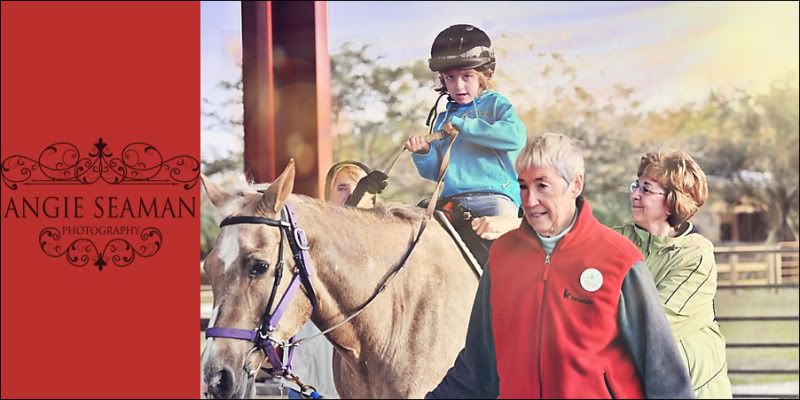 Meet Dotty. Dotty is Kenidi's assigned horse each week at therapy. To say that Kenidi loves Dotty would be an extreme understatement. Everyday she asks me about "oohs" which means horse in her language. We think she got horses and cows mixed up somewhere along the way and refers to horses as "oohs" because of the noise that cows make..."mooooo." It is nothing for her to come in with her cowboy boots and her riding helmet asking for the "oohs." I have to count down sleeps with her (days/nights) and remind her that she has 4 more "sleeps" for example before she sees the "oohs" again. These talks have to be the sweetest thing you've ever heard.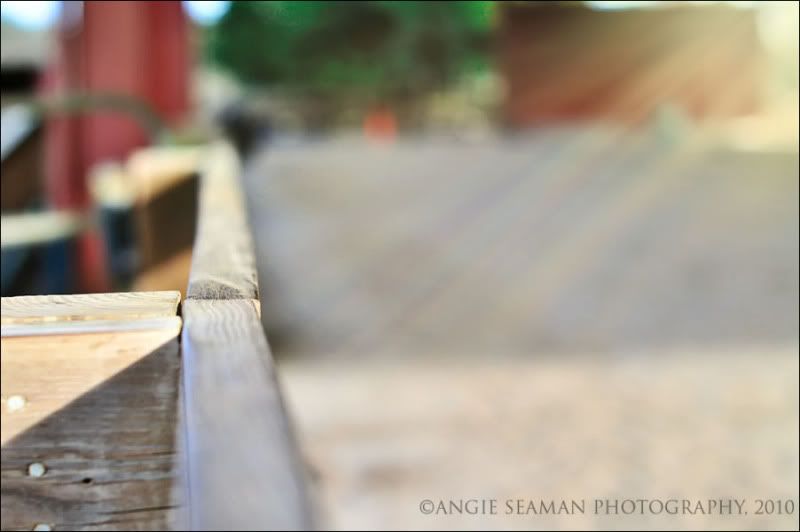 The shot above was just my way of capturing the beautiful light that was filtering in thru the barn the other night. It's great to be able to have the weather where she can do this outside year round. Back home in Indy, we had to do it indoors. I was standing right on the edge of the fence and the light was hitting the corner. There is so much to be said about natural light. It really is gorgeous. Thus why I can't stand to use a flash on my camera. EVER!
She looks upset in this shot below but this is Kenidi's shy face. I was snapping photos of her and she noticed me there. She swung that shy look at me and turned away from the camera...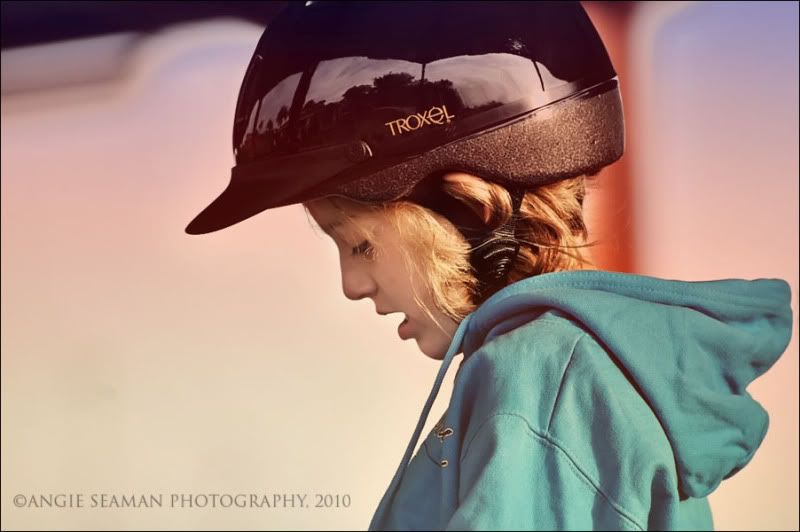 The mundane orange cone below - again just a shot showing the natural light hitting it in just the right way. There is such beauty in the mundane if we are willing to look for it. I love being a photographer because the camera teaches you to look for things you never saw before. To look for beauty in even the ugliest of places...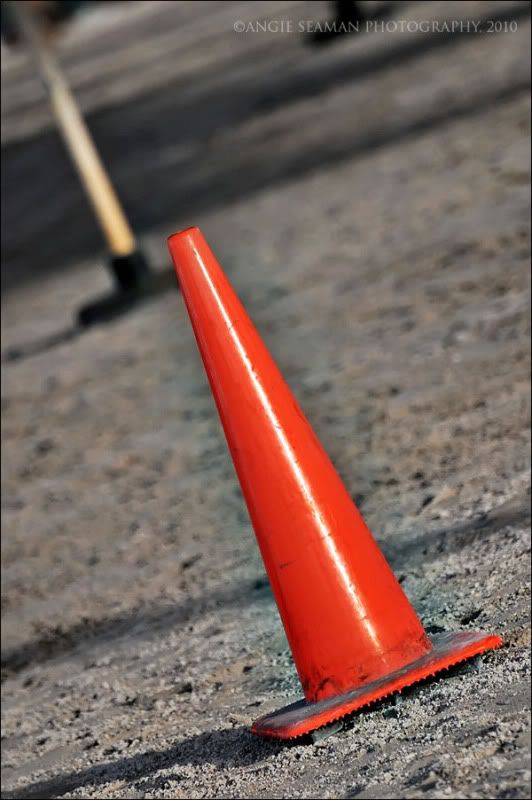 Those who know me well...know that I love angles. I love architecture. I love lines. Leading lines. I looked up in the barn and saw these lights strategically hanging in a row. Loved it.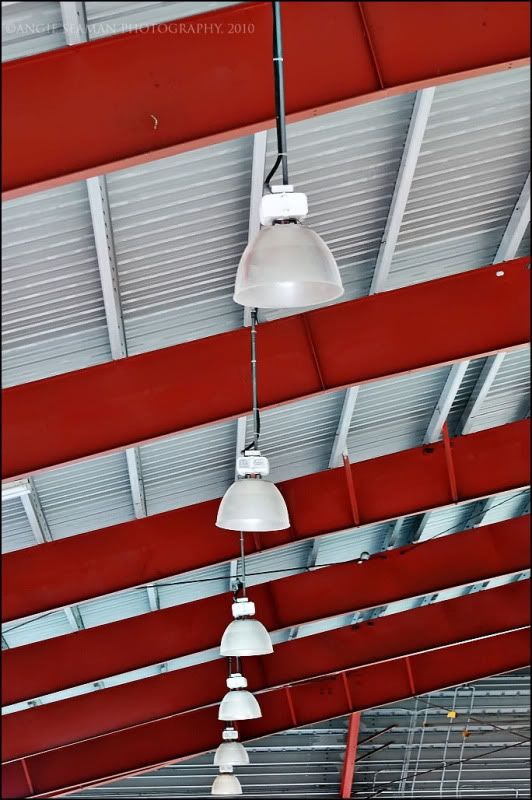 And this hook below. Nothing. No significance whatsoever other than the gorgeous natural light that is hitting it again.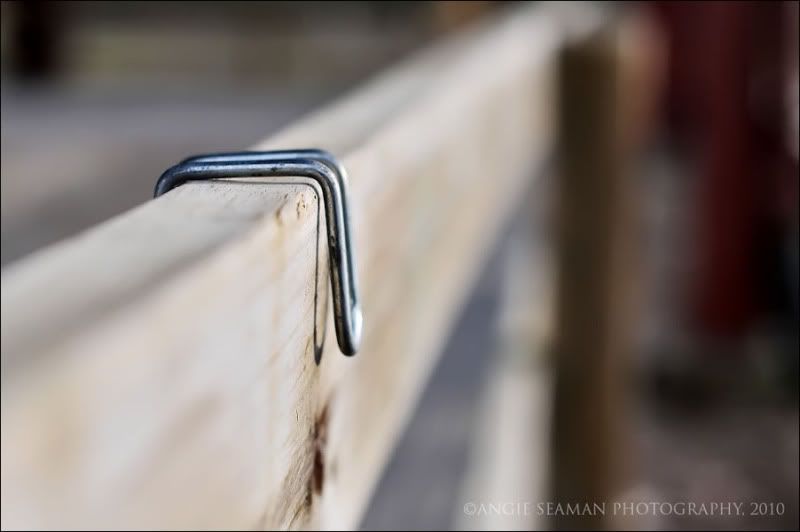 I saw this sign on one of the barns. Thought it was very profound. This entire horse facility is run off volunteers. We pay only $10 a week for Kenidi to ride there. The day to day runnings of the facility are done via the help of all volunteers. Even the side walkers you see walking beside Kenidi when she is on the horse are volunteers. This is a HUGE difference compared to the facility that we went to in Indy for her. We loved it there but it was $180 a session compared to the $10 we pay now. Thankfully our insurance paid for most of those sessions back home. The unfortunate part is that many families never get the opportunity to send their child there because it is so costly and they don't have the means to cover it. Very sad!Volunteers ROCK!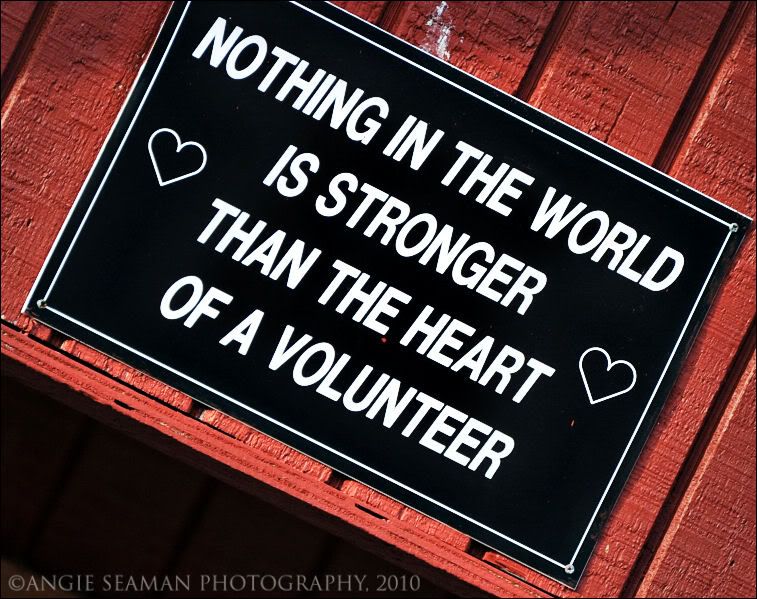 These side walkers are there with Kenidi to make sure that should the horse ever act up, they are there to help her. In all the time we've been doing this though, we've never had a horse get out of line. They are what they call "Bomb trained." Meaning even if a bomb were to go off near them, they remain controlled and don't go crazy - especially with a rider on their back. Kenidi tells the horse when to go and when to stop. She is to pull on his reigns when stopping and shake his reigns and tell him to "walk on" when she wants him to go. It is really amazing to see how calm she is when in therapy with these horses.
Now look at these images and notice how all of the locals are wearing coats, muffins around their heads, etc. Kenidi of course just has on a sweatshirt. It was 66 degrees on this particular day - with sunshine. However, according to how the locals were dressed, you would have thought that it was below zero outside. LOL! Of course us Hoosiers are good with a simple hoodie. Ha ha!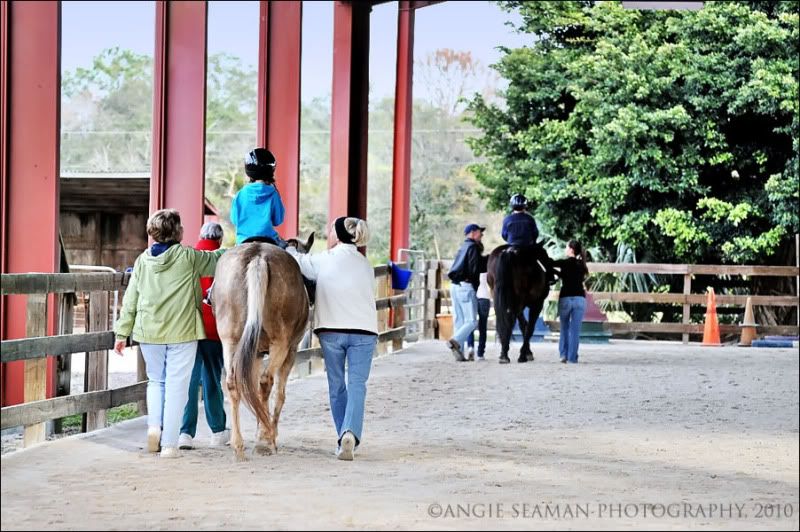 It still seems so odd to me to see palm trees with barns and horses. I don't know why. The barns and the animals just remind me of the Midwest. However, they roam where the palm trees grow too...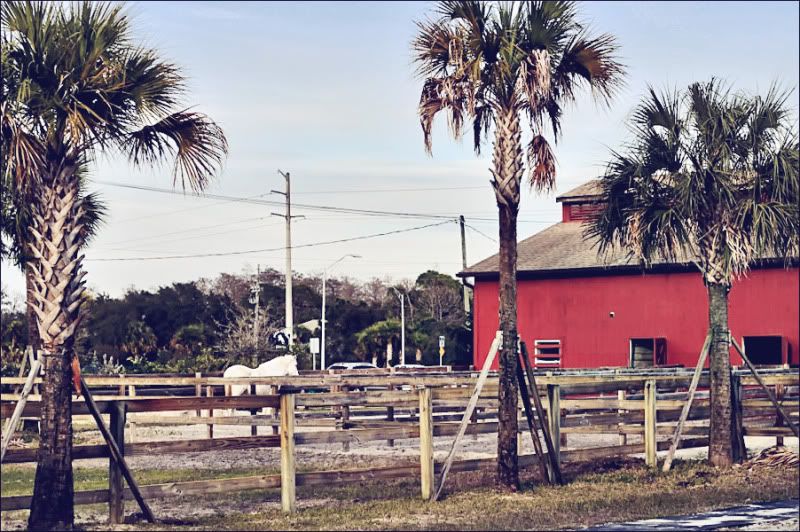 Now this is what I call one big ol' ceiling fan...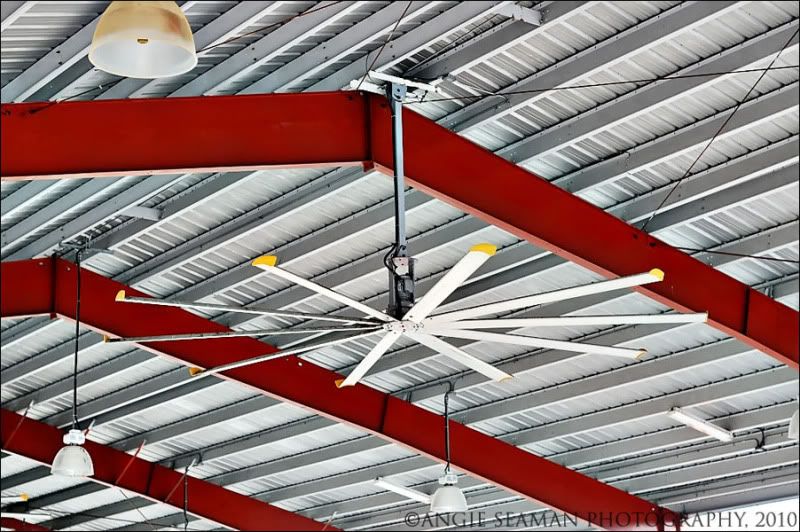 We are so very thankful for all of the therapists, doctors, volunteers, etc. which have now come into our life since moving to Florida. God placed some great ones in our path and we couldn't be more at peace with the individuals we entrust Kenidi with. It is such a scary thing to have to find and recruit all new people to handle the medical issues and the day to day routines (i.e. school) and so forth when it comes to your child. Because Kenidi can't speak to us and tell us her feelings or how her day went, we rely on trustworthy people to make us feel at ease when it comes to her. It is so very tough but when you have relationships with stellar individuals such as these, it makes each day a little easier. Thanks again to everyone who is helping to make us feel so at home here in Florida.
Much love and admiration... Angie
Labels: dotty, Florida, Hippotherapy, horse therapy, Kenidi, Naples