FIX IT FRIDAY - I HEART FACES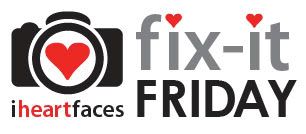 Over at "I heart faces" today...it's fix it Friday time. I always say that I'm going to take the time to play along and try this but then I usually end up sidetracked and out of time. So this week, I decided I was going to just make time. And I did. Fix it Friday, for those who don't know, is a play along blog game where someone submits a photograph that needs a little "fixing." It might be overexposed, underexposed, etc. and it is our job to throw our own spin on it and fix it. You can be as creative as you like with it. It's always neat to see what other individuals due to the image in order to fix it. Without further ado, here is the image this week that was submitted for all of us to use...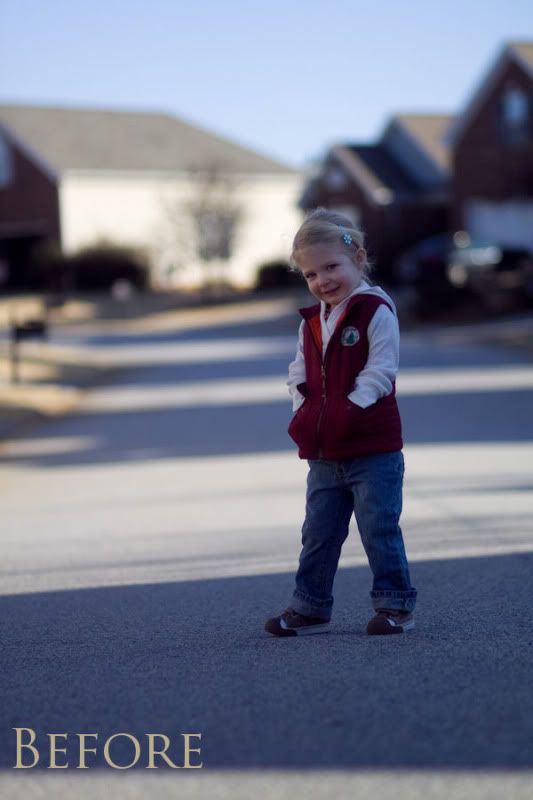 As you can see, it was underexposed and need some help with the lighting and such. I decided to bring up the exposure, add a bit of honey soaked action to it as well as some haze to tone down the background a bit and then I placed a slight texture over the top of the image. Here is the "after..."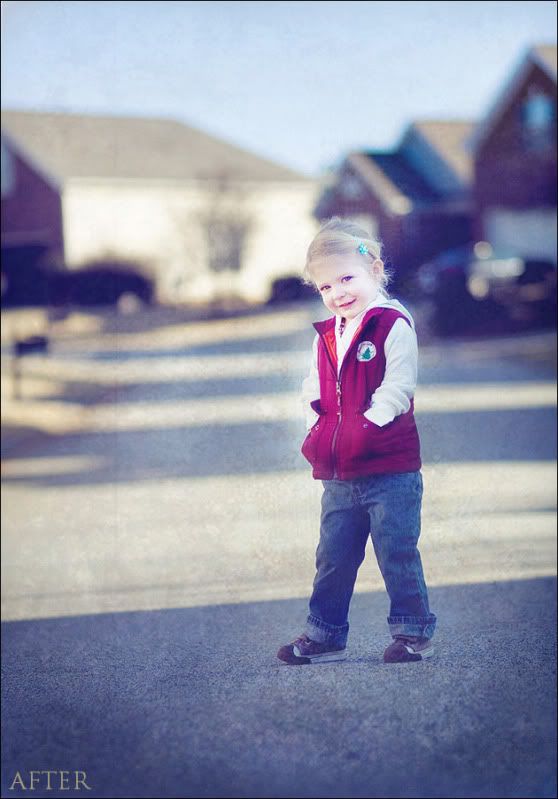 I had fun playing with this. For more I heart faces fix it Friday edits of this same image, go HERE.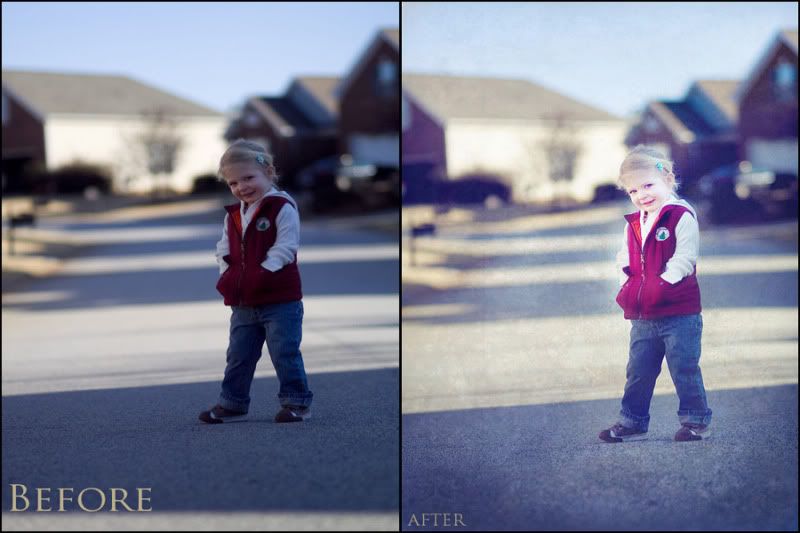 xoxo, Angie
Labels: fix it Friday, I heart faces