CONGRATS SAINTS!
A big CONGRATS to Coach Payton and his Saints team last night. What a game. To be neck and neck the entire time - the back and forth of it all. WHEW! I was about to have a coronary thru most of it. Not just because I was rooting for my COLTS but also because I had a bet going with a Saints fan on facebook that I'd owe her a drink if her team won. Needless to say, I lost the bet and now owe her a drink. I promised her that my pick, a "BLUE" martini, would be waiting here in Naples for her. LOL! We both decided that since neither of us drink, maybe a dessert would be a better gift. Therefore, "BLUE"berry pie is on me. HA HA!
We all had a great time razzing each other in good fun. The Saints outplayed our Colts after halftime and they deserve the win. Coach Payton lead them to an incredible victory after an incredible season. I know our friends/old neighbors are proud. Their brother in law is now a Superbowl champ when it comes to the NFL and his coaching history. What an incredible blessing! Thankfully for them, they were all at the Superbowl last night to witness history. Soooo soooo fun!
Anywho, I'm taking the razzing about our COLTS loosing like a good sport should. Our team let go of the notion after halftime. They gave up the game. Totally. The Saints ROCKED it and ROCKED it well. No other team is more deserving (other than our COLTS that is).
It is funny to me though how many people can't play along with the razzing "in fun." Some are so over the top about it. It's just a game people. Just a game. To the person who commented on my blog today that rarely does and to the one individual on facebook who can't let it die, I pray you both got some sleep last night. Again, it is just a game peeps. Good sportsmanship and a good rivalry never hurt anyone. Lighten up. Laugh a little. Smile genuinely because your team won and not because you wish to rub their win in the losers face. Life is too short. Way too short for grudge matches. LOL!
With that said, CONGRATS to the Superbowl champs, the New Orleans Saints and all of their fans. CONGRATS to Coach Sean Payton. You deserve it buddy! You really do!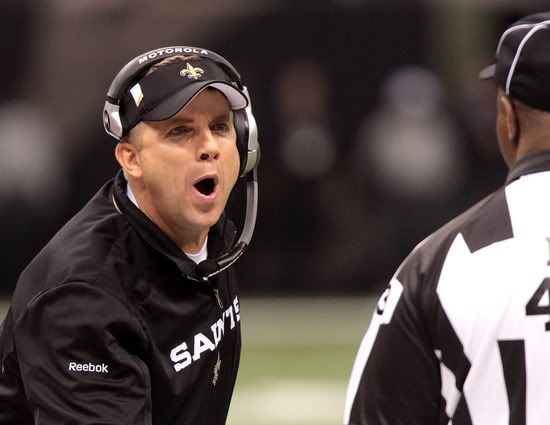 For now, I'm off to go soak up these sunny Florida rays today. My son woke up in the middle of the night broke out in hives last night. Therefore, not much sleep was had in this house overnight. I'm dragging today because of it and just need some vitamin-D to jump start my energy. Hope all of you have an incredible week and that you remember to "smile." ;)

xoxo, Angie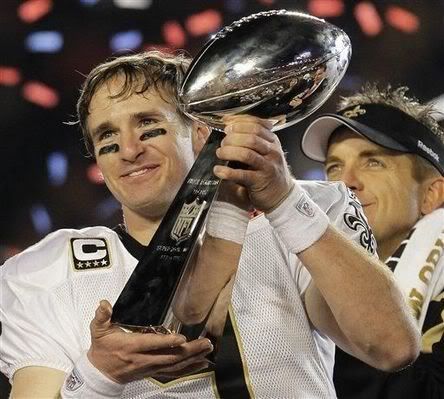 Oh and PS...Peyton and the Blue Crew...

We still love ya buddy. Still love ya. Thanks for another incredible season and for making Indiana (and Florida) proud!
Labels: coach sean payton, football, Indiana, Indianapolis Colts, Miami Florida, New orleans saints, Peyton Manning, Superbowl