BRENNEN'S BASKETBALL LEAGUE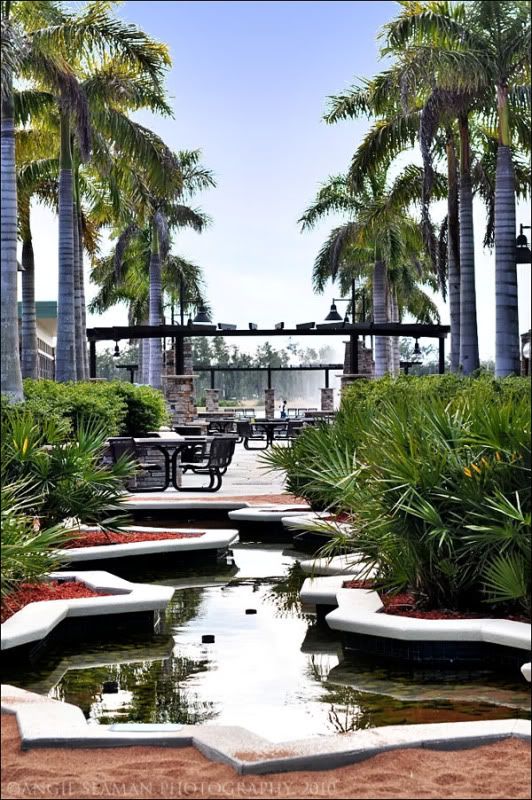 This shot above is the rec center where Brennen plays on his basketball league. It's a gorgeous park - as all the parks here in Southwest Florida are. The parks here in Florida put our parks in Indiana to shame. It's really embarrassing when you compare the two. The Indiana parks and rec peeps could really take some advice from Florida's head honcho's. That is fo' sho'! This shot just happened to be of the entrance into the rec center. It's just a small snippet of the beauty to behold at this particular location. Either way, thought I'd do a quick blog about his game Saturday...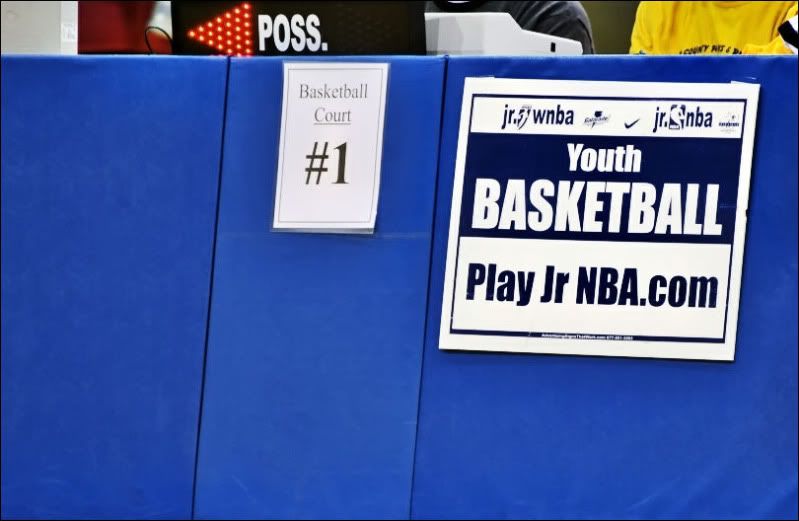 Yeap, here is the stud-man himself exuding frustration at one point in the game - those long eyelashes and all...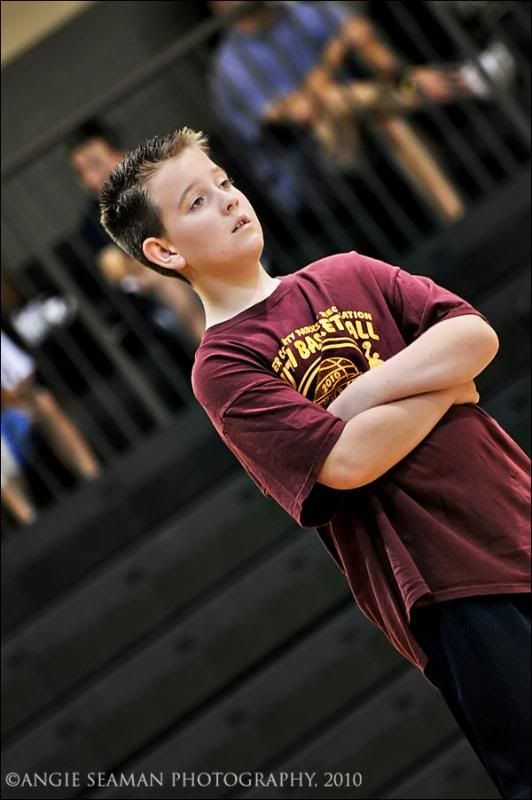 Here is the gym inside the rec center. They also have a massive fitness center inside this same building with a phenomenal day care that looks like a school. It's amazing. Awesome facility to say the least.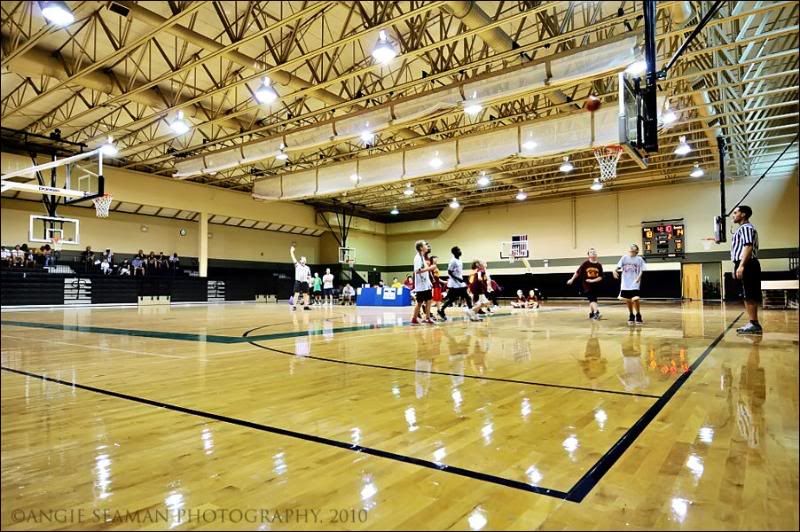 Just a simple shot of the basket I kept seeing while down on the floor. Yeap, I'm that Mom who sits at the end of the court and takes pictures the whole game - sprawling out across the floor when necessary...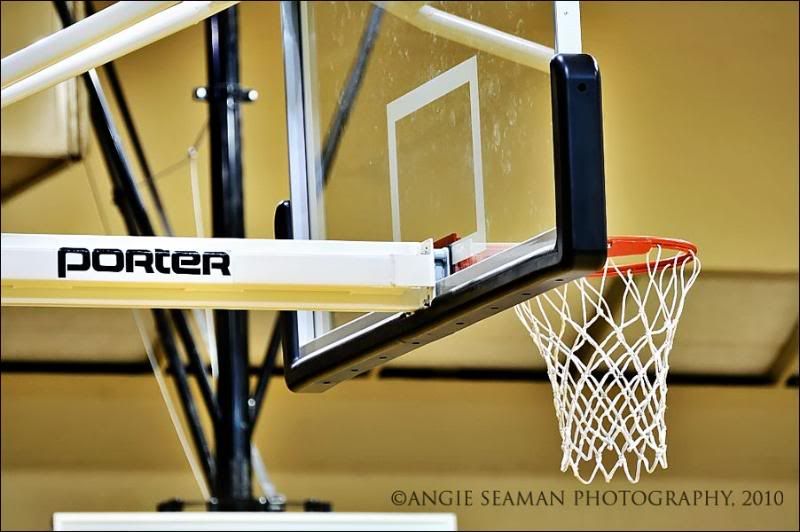 Like for this shoe shot below. Look how dusty and dirty that floor is though. GAG! Can you guess which tennies are Brennen's?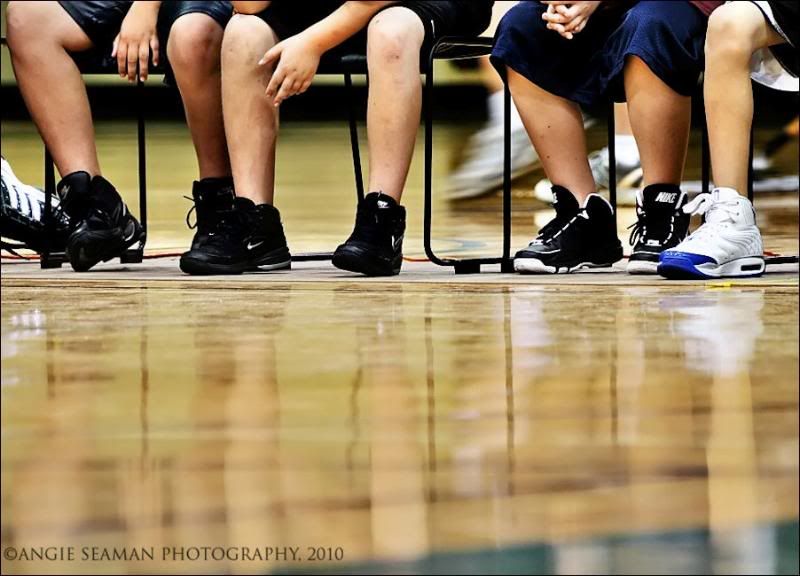 If you guessed the third set of tennies from the left, then you are correct. He is sitting next to the kid with the white tennis shoes on - with his hands together.
This next shot was just of a little girl sitting on the folded up bleachers. I saw her feet dangling with the flip flops on and thought it was a cute shot...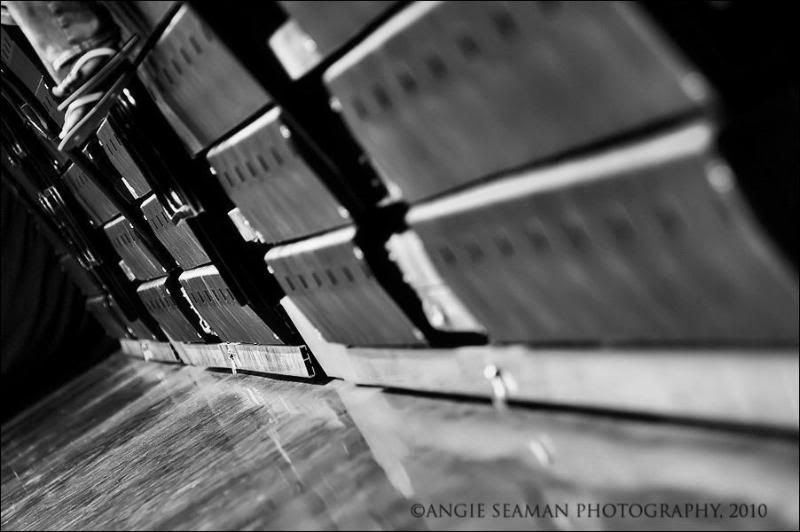 Here was a fun succession of shots I took during one of the baskets made for Brennen's team...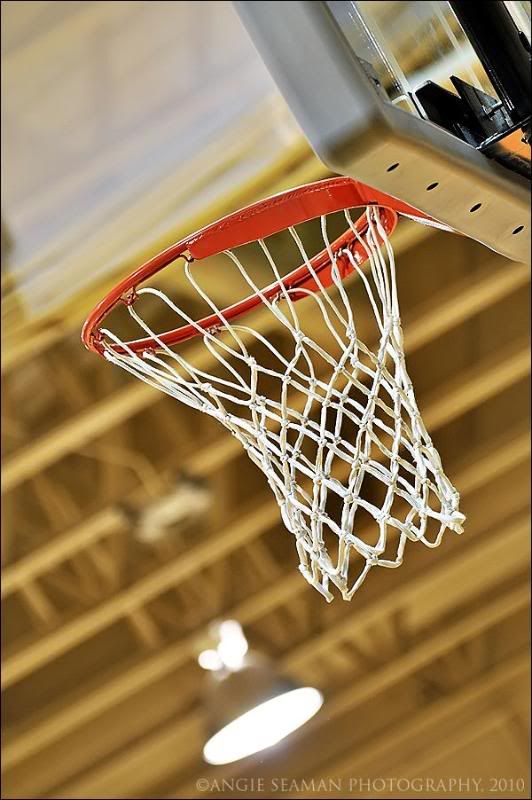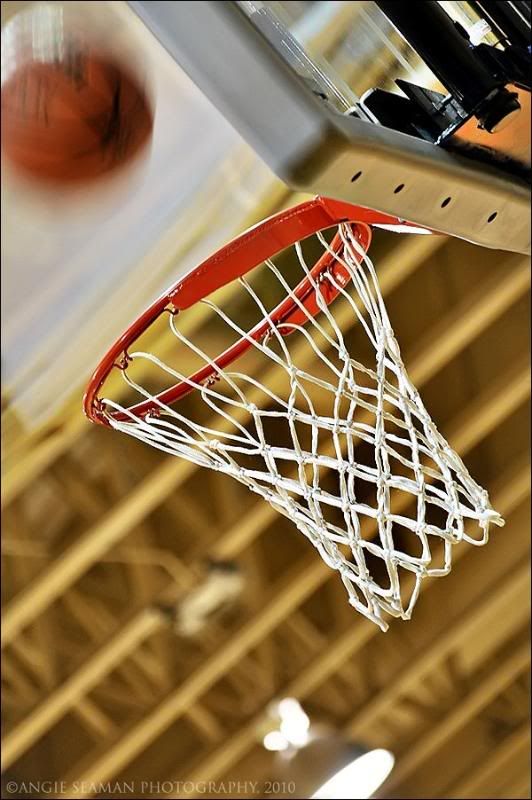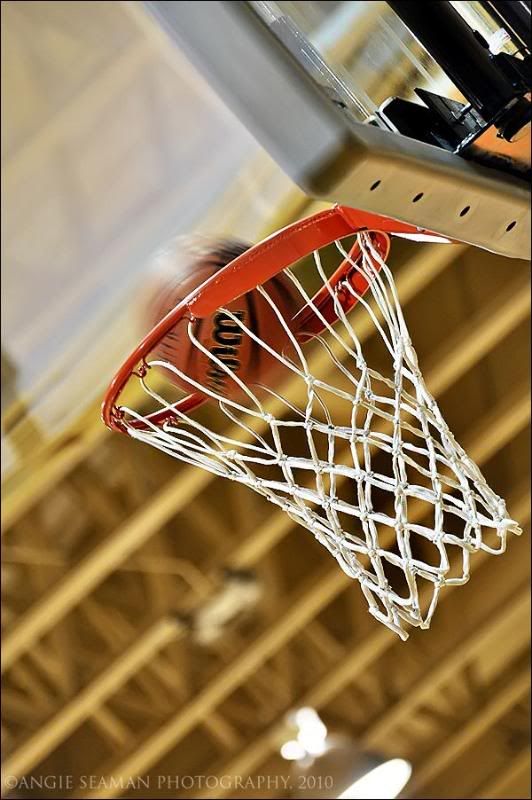 SWOOSHHHHH...nothin' but net...!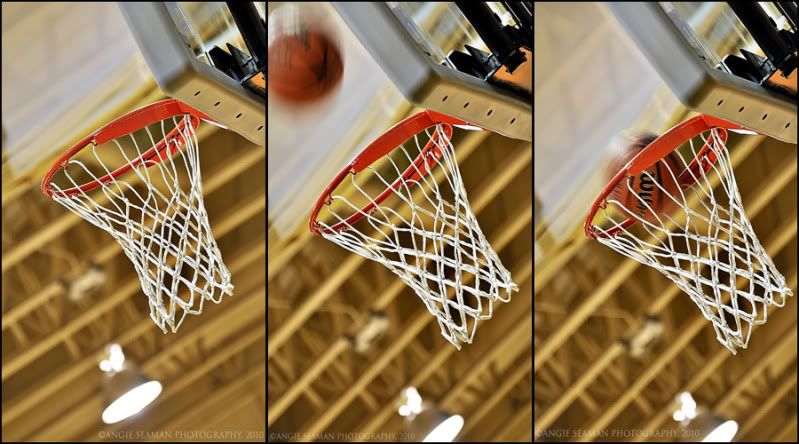 Here is another one of those moments when I got down on the floor - that dirty filthy basketball shoe wearin' floor - in front of all the other parents watching me make a fool of myself - and captured this shot of all the boys running. They have two girls on their team (it's a co-ed rec league here) and I loved the pink converse that were proudly displayed in this shot along with all of the other "boyish" tennis shoes.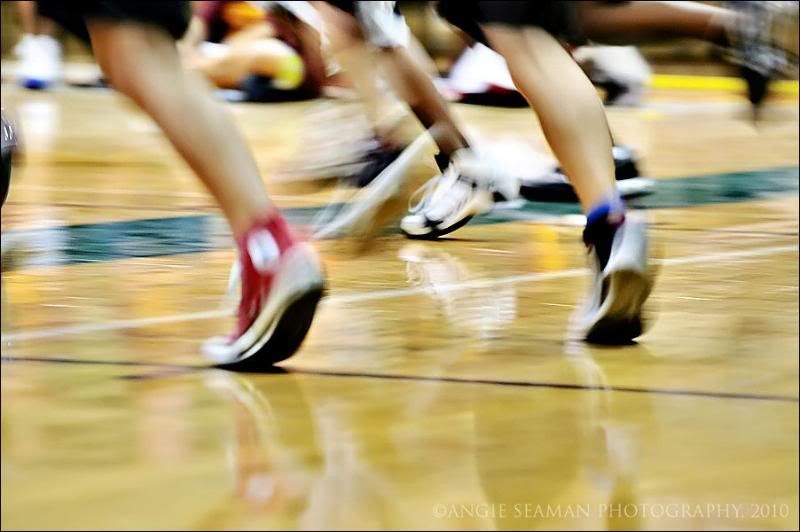 Here is their team with their coach. You can see Brennen dead center - peeking thru...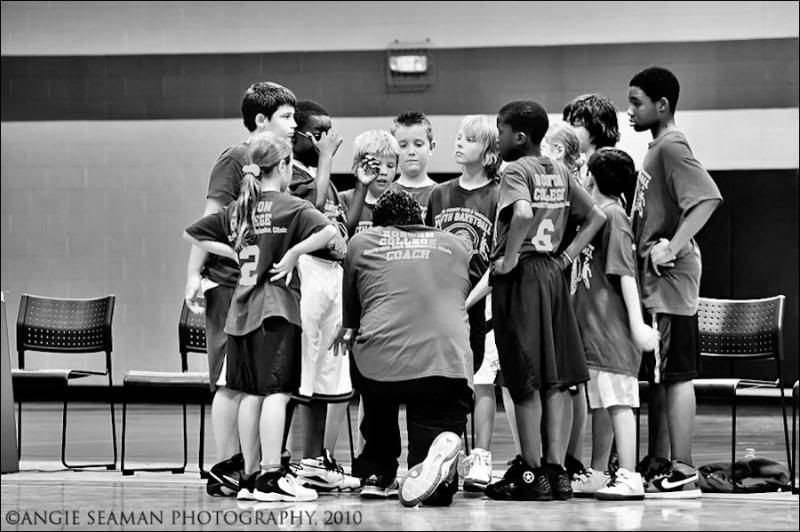 And for those of you wondering if they won or not...here was the final score.

We were the HOME team! YAY!
It was a great game that stayed neck and neck - about 1 point apart - the whole game. (until the end when our team landed a few extras) We love his coach - he's a great guy. Brennen starts football this week as well. It's a spring league. His basketball and football will overlap with one another for the next couple of weeks. He's going to be a tired boy I'm sure. On Mondays for the next few weeks he'll have basketball and football practice - on the same night. It was a fluke thing due to being in two different leagues. However, we are going to play it by ear and see how he can handle it. In the meantime, I am just as anxious to get back out on the football sidelines as he is. LOL!

I'm off to go enjoy the sunny and blissful 76 degree weather here in Naples, Florida today. It has been in the sixties all week so yesterday and today were a great change. Looking forward to a weeks worth of warm temps now that the cold front is gone again. "There is something about the sunshine baby..." (that is a Disney song for those who don't know. It's playing on the movie Starstruck as I type. Catchy little tune if you ask me) Enjoy your week everyone. xoxo, Angie