TESTS...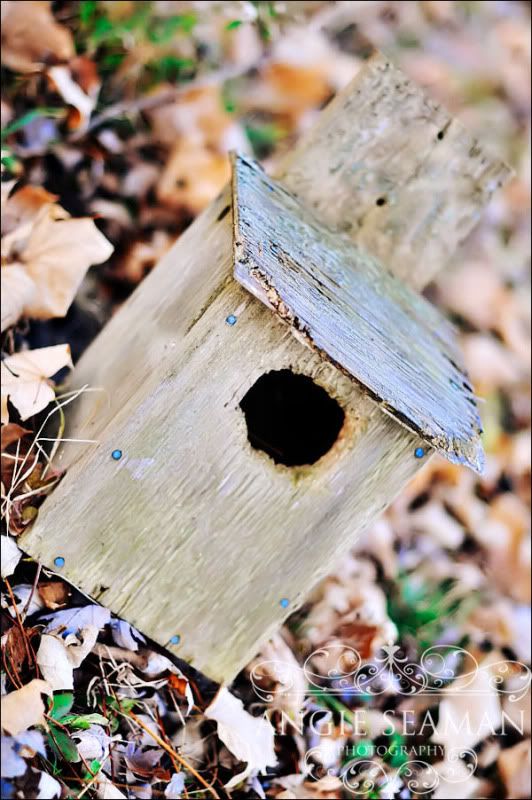 It's 4am Tuesday morning. I'm wide awake.
Like the small birdhouse I found in our backyard (in Indy) pictured above...life is so dark sometimes. It has large, dark, gaping, holes that can leave us so very lonely. So very devastated. Life can produce pain that is deafening. This weekend I heard nothing but silence. Silence and the whispers of the enemy trying to tempt my ear. Sad news from a best girlfriend. Tragic news regarding a dear family friend. Satan almost had me beat. Almost.
It is in moments like these when we are taught not to ask "Why" - so I won't. I refuse to question God. However, I told him that after the past couple of days...I was depleted of every ounce of strength I had. I'm relying on him completely to replenish it. Today is better. Exhausted but better. The weather is finally beginning to show signs of warming up here in Florida again which will allow us the chance to break out and about in the sunshine. Yes, it has been cold. Not cold enough for snow here in Naples but way too cold for Floridians. The outdoors is always a positive thing-I'm looking forward to hitting the beach again. Praying that each of you have a great week and that you hug your loved ones when doing so. Life is just so very short. So very, very, short.
In him, Angie