CAPTIVA ISLAND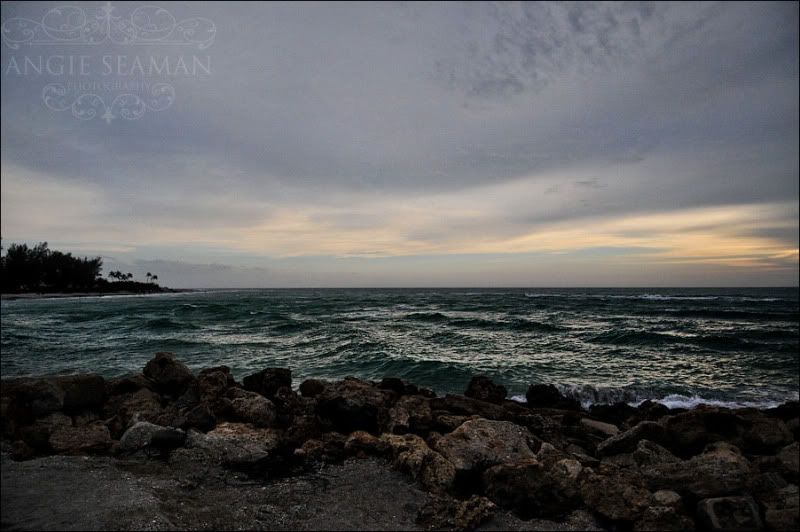 We drove into Captiva Island the other night. A storm was about to roll in but it was still gorgeous as ever. We pulled off at one point and I jumped out to grab a shot of the wave caps rolling in. It was a sight to see - the waters all big and bad - proving once again that the sea is a force to be reckoned with. My Dad has a set of friends that do a lot of boating down here throughout the year. His wife always says that the ocean "is one mean B_ _ _ H!" Oh how she is. LOL! You just can't tame the sea. There is no reasoning with her massive waves, her thunderous lapping on the shore, or her silent but deadly undertow at times. This particular area had a sign that read "DANGER! Strong undertow. No swimming!" It was a spot that you definitely would not want to jump into.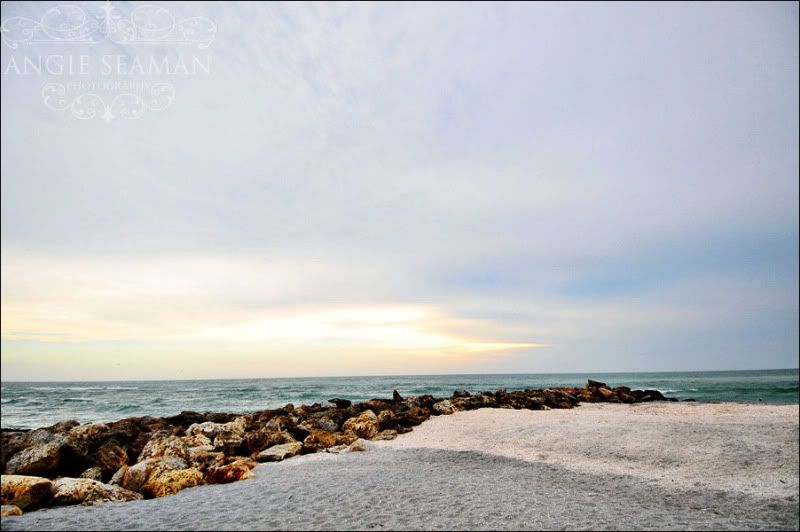 Eventually the clouds let up and the dark eerie looks caved to pink cotton candy skies again. Amazing how life can be so dark one minute and yet so bright, vibrant, and promising the next. It can give us "whiplash" thru all of the emotions life presents us with at times. Lots of back and forth. Lots of ups and downs. Some higher and some lower than others. Mom and I talked about life today. We drove over into Sanibel to go shelling this morning. It has been an 80 degree day and totally gorgeous outside. I've had a few blog readers asking for some shells from the beach here so we decided to go hand pick some for each of them. On the drive there and back we discussed how remaining positive - even thru the hell in life - is so much better than dying to the enemies negativity. Many days it is harder for me to remember that than on others but I am continually striving to "try" and find the good in everything. This past week has been a challenge for me - finding good in what I'm seeing happen to friends around me. However, without faith that the rainbow is yet to come, what is there to live for? Without hope that the sun will rise again, why bother? I have to keep the faith. I have to keep hoping. I have to keep praying. It's all I know to do.
Many people have emailed me and asked me how I've managed to remain so positive - especially thru some personal problems over the past year. Little do they know, I've had my melt downs and my moments of despair. In the end though, you must get back up. You must keep standing. The only answer I have for how I've survived such a helldacious year is God. To me...there is no other choice. No other answer. Without him, I might as well forget it. Do I ever get mad at God? No. Do I question him? Absolutely not. I've learned that his way might not always be "my way" but it is ALWAYS the BEST way. Life isn't easy with God but it sure is "easier" than if I was without him. And speaking of my helldacious year, it was nothing compared to what some of our dear friends are experiencing right now. I feel silly to even call my ordeals helldacious because quite frankly...they were a walk in the park compared to most peoples problems. Six months later, I'm alive. Standing. Smiling. Better off because of it. Stronger due to it. A different individual via those struggles. Prayers work and your prayers brought me up and out of a very difficult time in my life. That ordeal 6 months ago is now part of "my story." Part of "my book." A chapter that totals a novel full of life experience. Without it, I wouldn't be the Angie I am today. God intended my pain for good. I'm confident in that. I pray daily that he will use me & my stories in any capacity - any format - where he feels I'm needed and able. His plan is always the best plan. His way always the best way. I keep reminding myself of this as I reflect on the events and the pain of last week. None of it makes any sense to me. Not one ounce of it. But I am going to continue to pray for those hurting. It's the only weapon I have against Satan's arsenal of negativity and anguish. It's one powerful weapon at that. God's word and his promises are mighty ones. Big, bad, strong, tough guy like ones. I'm letting God "get on with his bad self" and lead the way - for all of us. Because if God is on our side, who can be against us???
In him...Angie
Labels: Angie Seaman Photography, captiva island