TID BITS & RAMBLES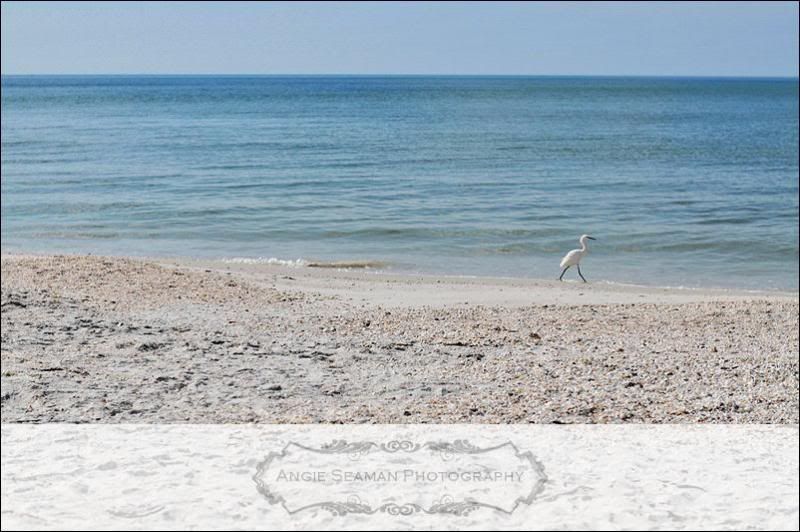 Both kids have gone back to school now. Brennen has given us great feed back after being at his new school for the past two days. Kenidi started back today and we got incredibly positive feedback from her new teacher. She told us that she had a wonderful day. I was really worried because when I dropped her off this morning, it didn't go so swell. She cried and curled that lip under - then looked at me like "please don't leave me Mommy." It broke my heart. Thankfully her school called at one point mid way thru the day just to let us know that she was doing well and even "dancing" in class. Imagine that! Dancing. That is soooooo Kenidi. Brennen says he has now made 11 new friends. It cracks me up that he is keeping count. Both of their their schools are set up very different from what we are used to in Indiana. (Floridians call it "up north.") Instead of reaching the classrooms from inside the building - thru main hallways - you go to your class from the outside. Each classroom has an exterior door - like a campus almost. I guess that is just another perk to having wonderful weather year round. Brennen says gym class is like a parking garage. HA HA! Reason being, it has a concrete floor and a concrete roof but the walls are gone. That's right - no walls. The sides are open to the air. It's so cool to see the kids playing in the center courtyards - out in the sunshine - each morning before class begins. They meet their teachers in the courtyard each day after they unload from the bus. They wait there until the teacher is ready to lead them to their class. I love the fact that they get so much time outside. :)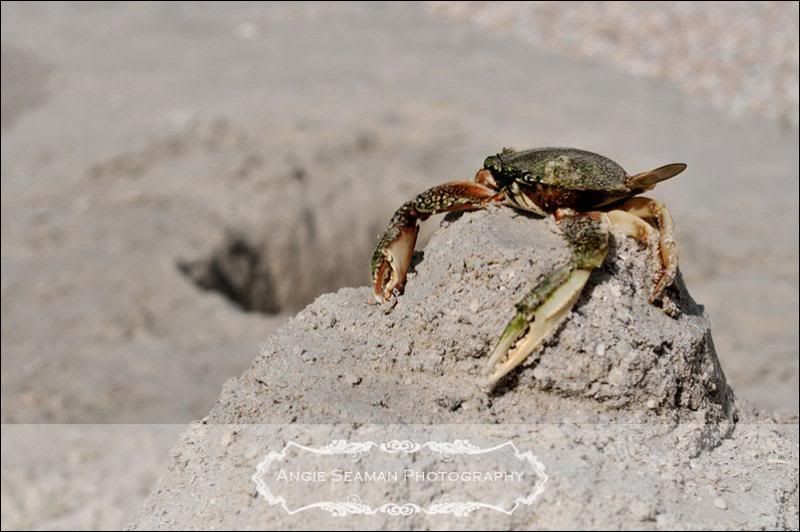 Beings that both kids were in school today, my Mom and I decided to go enjoy the 84 degree weather next to the shoreline. We hit the beach at about 10am this morning and stayed until I had to get home to get the kids off the bus. We both laid there just thanking God for the moment and the awesome blessing of living in Naples, Florida - just 5 minutes from the sand and sea. (And actually the Bonita house is like 2 minutes from the beach - it's right around the corner -very close) The feeling of that heat/sunshine beaming down and hitting our faces and the sound of the waves lapping was just what we needed to help realign our souls. I didn't get the chance to take any "good" photos but these were just a couple that I took to pass time and help cure my convulsions while there. It had been way too many days since I'd been shooting and my obsession with photography was feeling the lack of shutter snaps.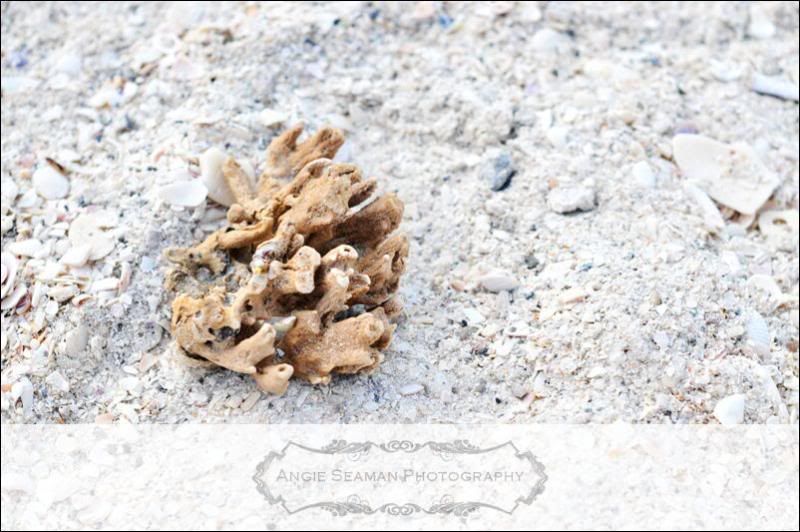 I made my way around the sand real quick and grabbed a few objects that looked as though they wanted their picture taken. Hee hee! Can you tell I was just dying to shoot again?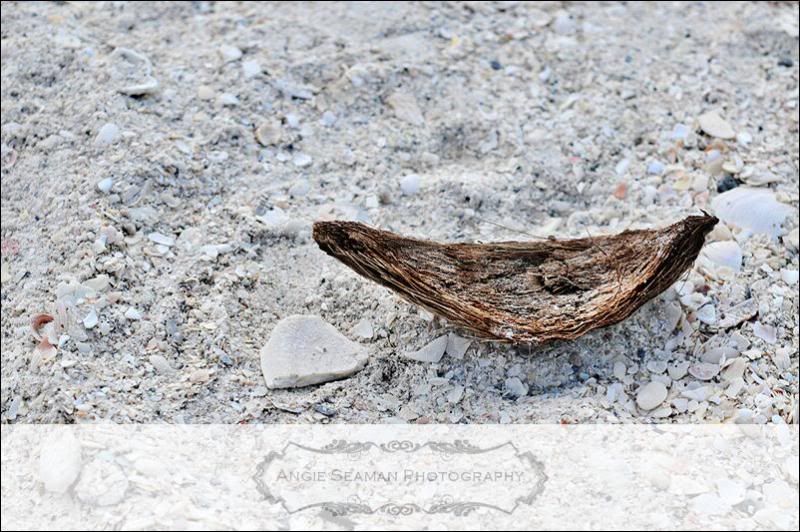 The water was pristine as usual. The sand was white and searing with heat from the sun overhead. The white caps on the waves were few and far between today. The sea was probably the calmest I've ever seen it. The whole atmosphere couldn't have been anymore soothing.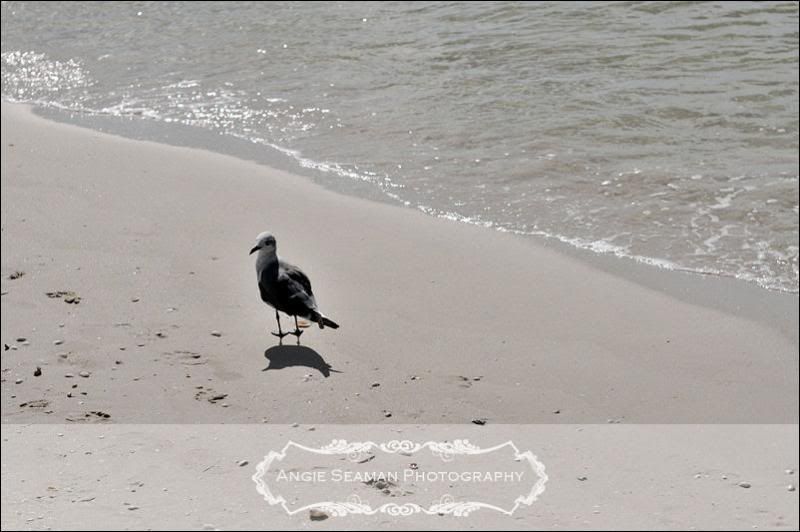 I love seeing the remnants of where others before us have built sand castles by the seaside. On this day, a good size crab (shown above) had climbed up on top of the sand castle and made himself a nice spot to sunbathe up high. He kind of reminded me of my Mom climbing on house roofs to get more sun. HA! And oh yeah...my beach b/f/f's...they were around and in full force today. There was a family playing near them though so I didn't want to ruin their time together. I decided not to try and inch too close. Next time...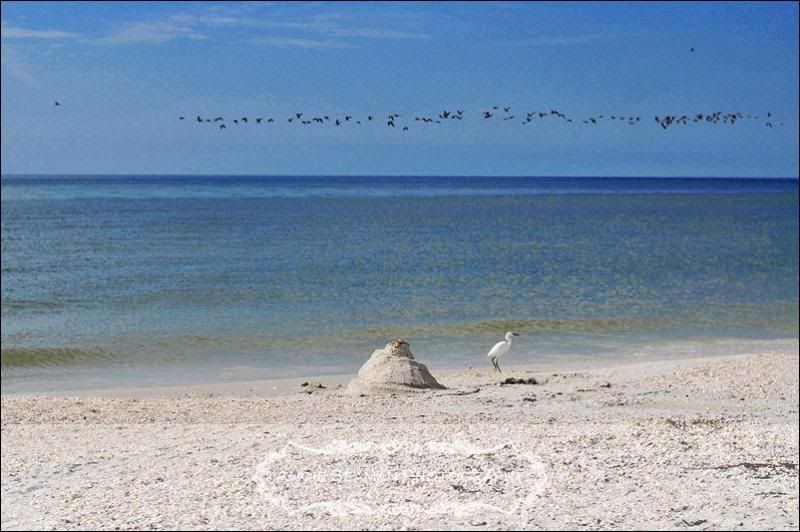 When we were home this evening though...Brent went out to check the mail but came back in yelling for me to get my camera. He said "one of those big white birds is in our front yard." Naturally, my camera was right beside me on the couch - just like an appendage of mine. I ran outside only to discover that the bird had moved to our neighbors yard and was up near his garage at this point. Like the freak that I am, I meandered over to the neighbors drive way and crept up on the bird. I was so nervous about the fact that the neighbor would probably come out and catch me up near their open garage doors and wonder what the heck I was doing. Here we are only in the neighborhood for a week and I'm prowling the area houses with a camera in hand. That would look REAL GOOD! No one would ever believe that I was just snapping shots of a bird. These birds are like dogs and cats to us Midwesterners (a.k.a Northerners). It's nothing for us to see dogs roam someones front yard back in Indy. However, like Brent said, the birds aren't something we are used to seeing in our yard. This one was as tall as Kenidi if not taller. He was a big guy - on the lookout for something to eat I'm sure.
Last night we took the kids down to the little park in our new neighborhood. It's a cool lil' park located right inside our subdivision. As I was sitting on one of the benches, again thanking God for the beautiful weather and the warm night, I noticed the fact that the front entrance was being decorated with Christmas lights around the palm trees. I couldn't get much of a shot from my angle but it was just so odd to see Christmas lights around the trunks of these palms. With it being so hot here right now, it's hard to imagine that Christmas is only 24 days away.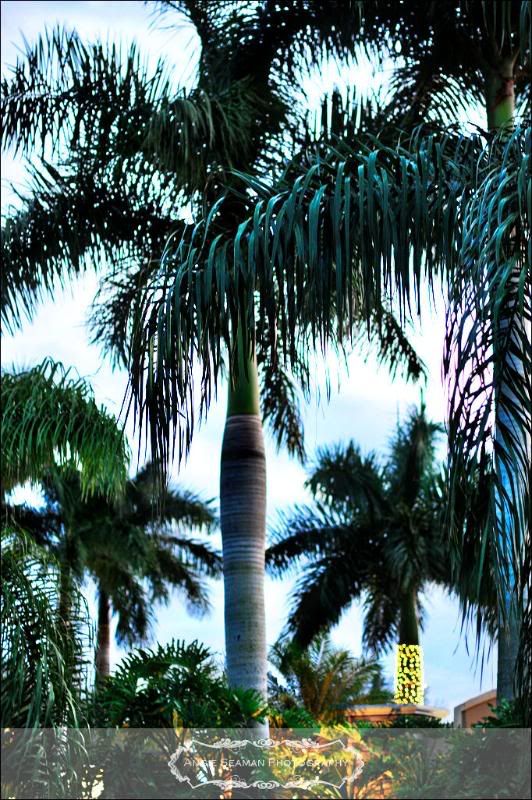 As night fell, the sky lit up like cotton candy - just as it always does here in Florida. If I've said it once, I've said it 100 times...there are no skies like "Florida skies!"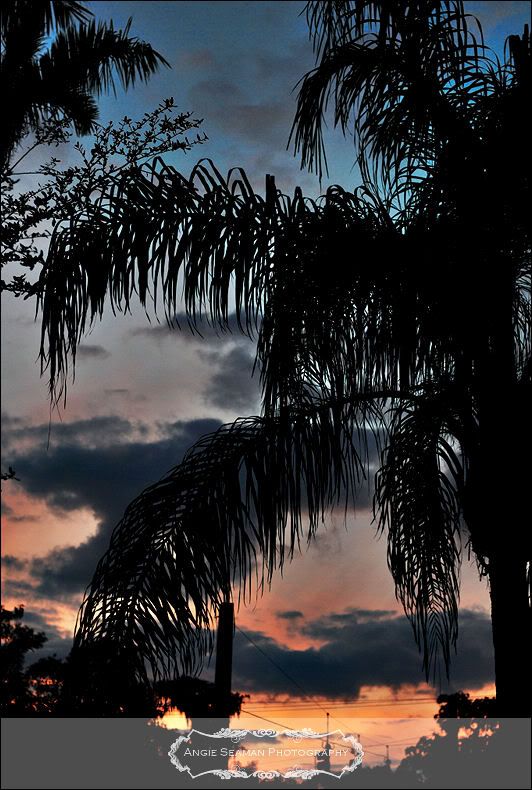 The moon was begging for a photograph last night too. I couldn't skimp on him or let him down...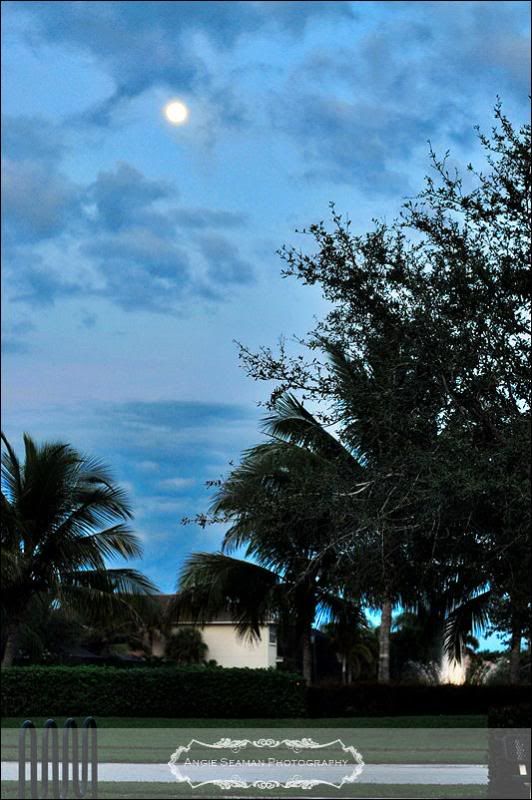 I'm hoping that once things settle down with school routines and the newness of it all this week, I'll be able to sneak away and shoot during the day starting next week. I can't wait to uncover some of Naples most prized possessions from behind the lens. There is so much begging to be photographed and shared from here. So, so, very much!
PS...I had many questions about the pool photos from a few days ago. Those who aren't real familiar with the state of Florida wondered why the pool was enclosed when I showed pictures of the lanai. Floridians call these enclosures - CAGES. They enclose their pools in the cages to keep the critters out as well as the nasty nighttime bugs such as no see-ums. No see-um bugs are similar to what we Northerners refer to as mosquitoes. However, no see-ums can't be seen. They are pretty much invisible but bite just as bad. If the pools weren't caged, you'd be ate alive sitting outside each night. Literally. Not only that but gators and snakes are popular here. Speaking of snakes, one was coiled up and waiting for me at the Bonita house in front of the garage door today. I went there to pick Mom up and take her to the beach with me. When I rounded the corner by the garage, the little sucker perched his neck up and hissed at me. I ran inside to tell Mom but by the time we came back out, he was HIDING. Yeah...he knows whose boss. He saw me and just KNEW that a tire would be rolled over his slimy head if he didn't get lost and lost QUICK! He caught me off guard though and the hissing made it worse. Needless to say, I almost had to jump-start my heart in order to get it back to a normal pace after that little encounter. UGH! Mom swears she is lining the property with moth balls after today's episode. We've been told by numerous people to use those and they are supposed to keep them at bay. Our biggest fears are that Kenidi and Brennen come and go over there so much and we're worried one will pop up right at their feet/ankles some day. YUCK! They make me cringe just thinking about it. I knew at least one of them would get brave and rear its ugly head once I was back in town though. You always have at least one lone individual who thinks that they are badder than the rest. Little does he know that I have 4 SUV tires with his name written all over them now. In.Permanent.Marker.I.might.add!
xoxo, Angie
Labels: Bonita Beach, Florida, Naples