SECRET BEACH LOCATION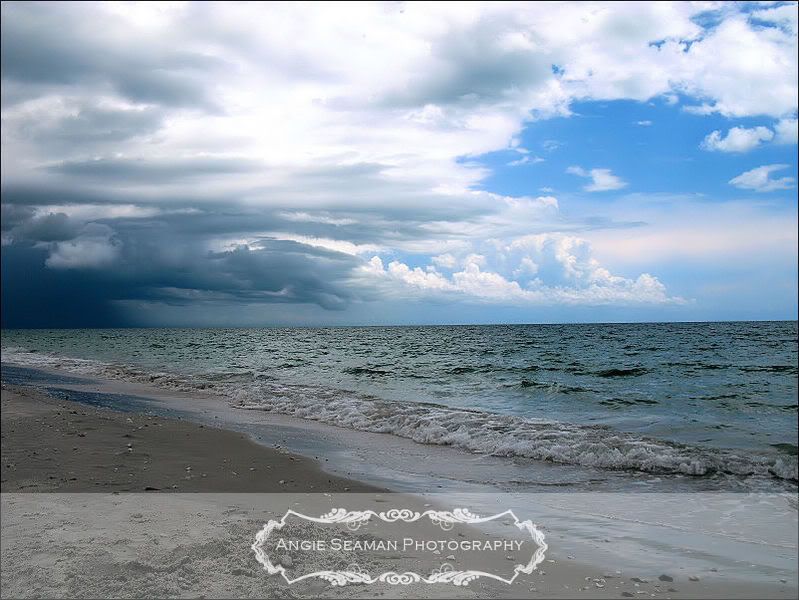 I just dropped my car off at the dealership for maintenance. During my wait, I plan to head to a quaint little beach spot that a dear, sweet, friend told me about. She just recently moved from Naples but her parents still reside here. She wrote to me back in November, gave me specific directions to this location, and said this...
"I have my favorite little place to share with you. If you go along the beach as far south as you can go, you'll be on ______. The "southest" (I don't think that is a word but I like it) place you can park is going to be ______ avenue. If you park there, then head out onto the beach and walk even farther south, you will be ALONE on the most beautiful, untouched, area of beach. It is gorgeous and picture perfect! That is a place where I could run away and it would be just me and God. I hope you get a chance to go and experience it."
I'm off to go experience that today Lacey. Thank you for giving up your secrets and sharing such a treasured little spot of heaven with me. I hope to bring back photos from my time there today. I also hope to hear what God has to say to me while there. Nothing like alone time on a deserted beach with just you, the wave caps, the seagulls, and God. Heaven I say. Heaven!
xoxo, Angie
Labels: Florida, Naples, secret beach location