DESOLATE SECRET BEACH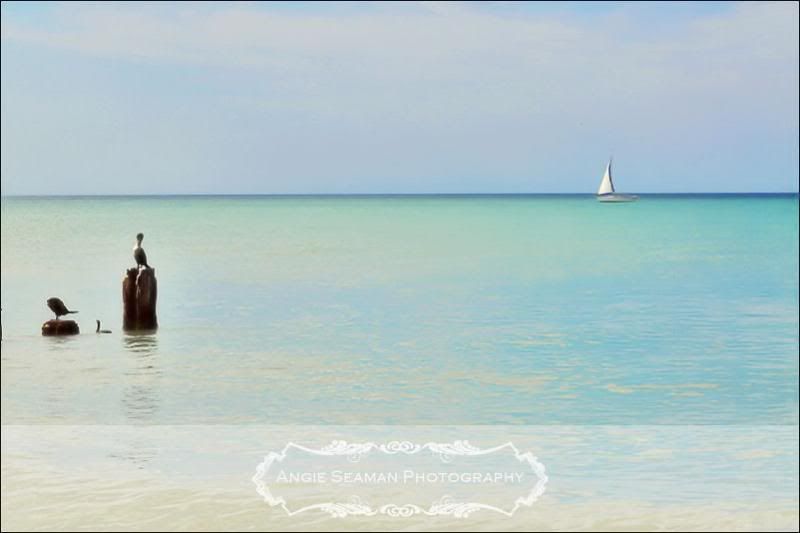 I found it.
The secret beach spot here in Naples that my friend, Lacey, told me about.
Oh yes...I found it.

And she was right. It was just me. All alone. Well, with the exception of a rare passer by, my beach B/F/F's (the birds), and the shells...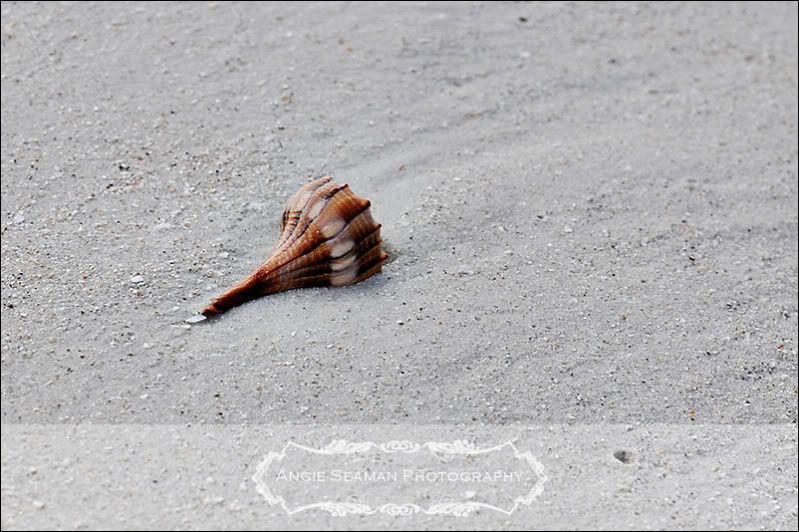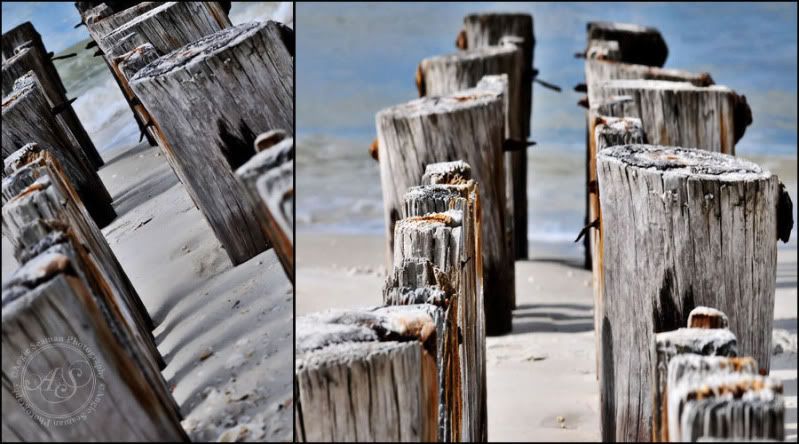 Oh yes...and of course GOD was there too.

Everywhere he was indeed.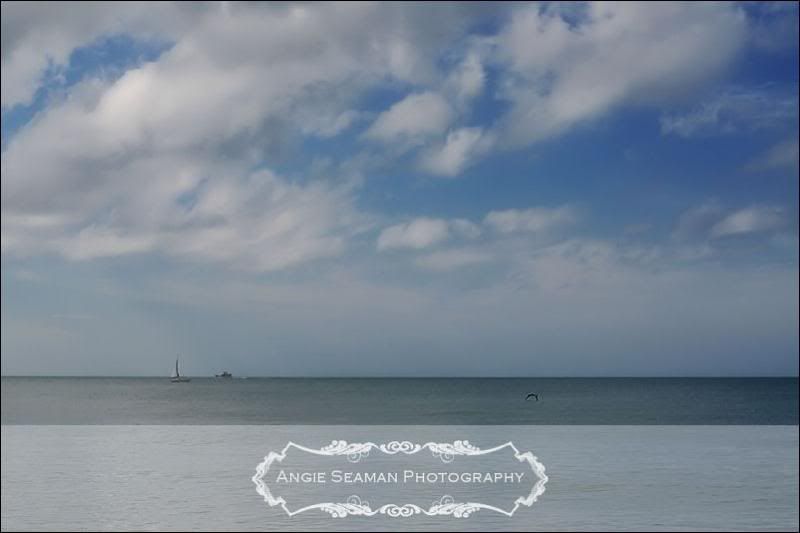 To say that I had a glorious afternoon would be an understatement. I loved rolling up there with my beach parking pass on my car window - confirming that I am a Naples resident now and that there is no need to stuff the meter full of quarters now (.25 cents for 10 minutes - ACK!). I proudly parked my vehicle at the southern most parking access and smiled as I got to drive past the meters and park in the "locals" parking area. It doesn't take much to excite me.

Lacey had instructed me on which beach access to park at and then she told me to walk out onto that beach and begin walking even further south. Which I did. When I first got out there though, I began seeing signs like these everywhere...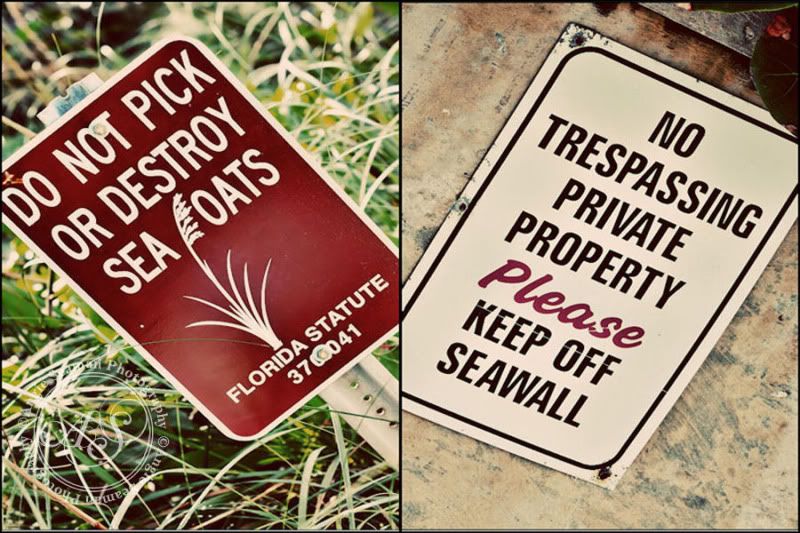 Needless to say, as a photographer, I don't follow instructions very well. LOL!

The reason for the private property signs...??? Well, they were there for these BIG, bad, mama-jamma's...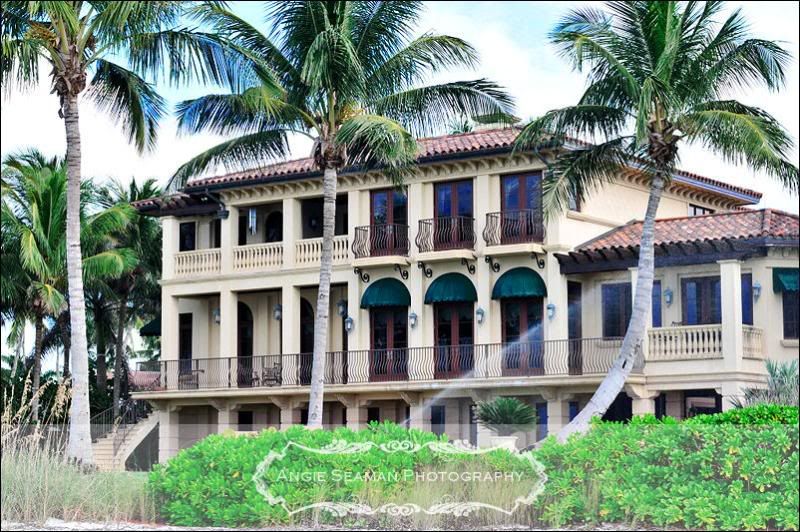 These are multi-million dollar homes that sit right on the sea line. Right on the edge of the ocean - overlooking the gulf. And yes, these are homes - not hotels. And trust me...these are the "smaller" homes. Because my wide angle lens is broken and in the shop being repaired, I couldn't get good images of the HUGE sprawling homes like I wanted to. These puppies are the "smaller" ones on the beach. (if that is even possible)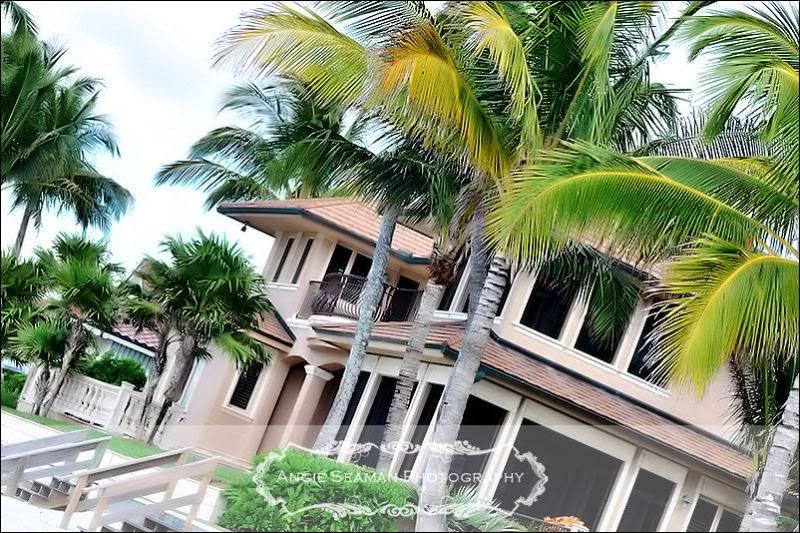 Homes on the gulf here will run you approximately $20 million dollars. (give or take some additional pocket change) And if that doesn't fit your budget, how bout' maybe considering a house one street over on gulf shore blvd. It will run you oh say...a mere 10 million maybe. I don't know about you guys but a cardboard box is sounding real good right about now. Put it straight in the sand on the beach and it will be perfect actually. :)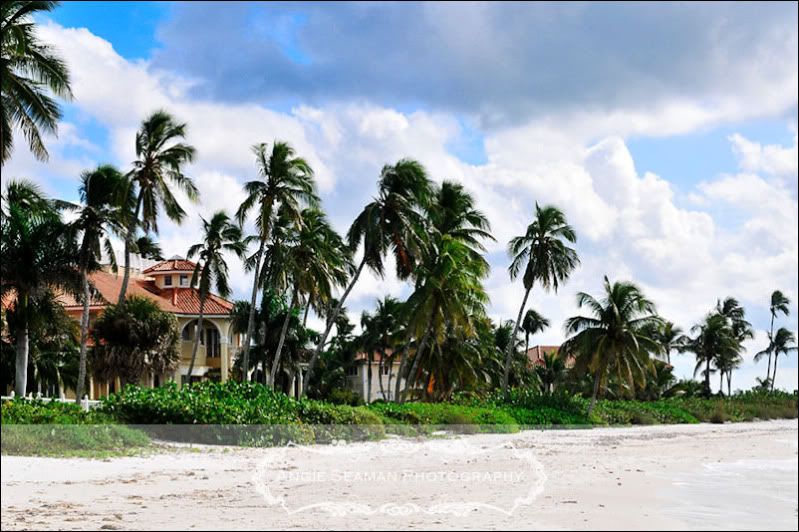 Yes, these homes are stunning to "look at" and they are even more fun to go by and try to guess what the homeowners do for a living. However, in the end, just give me a small 2 bedroom cottage shack on the beach with as few rooms to clean as possible and that would be my dream home. No joke! A fixer upper that would require "our" finishing touches. A dump that we could make our cottage by the sea. Yup...when I'm old and all the kids are gone...you'll see me peddling on the streets of Florida so that I can continue to save up for my dream lot for my dream cottage. Hee hee! Gosh knows the land/beach front property alone would take me my whole life and then some to save up for. A girl still has to dream though, right?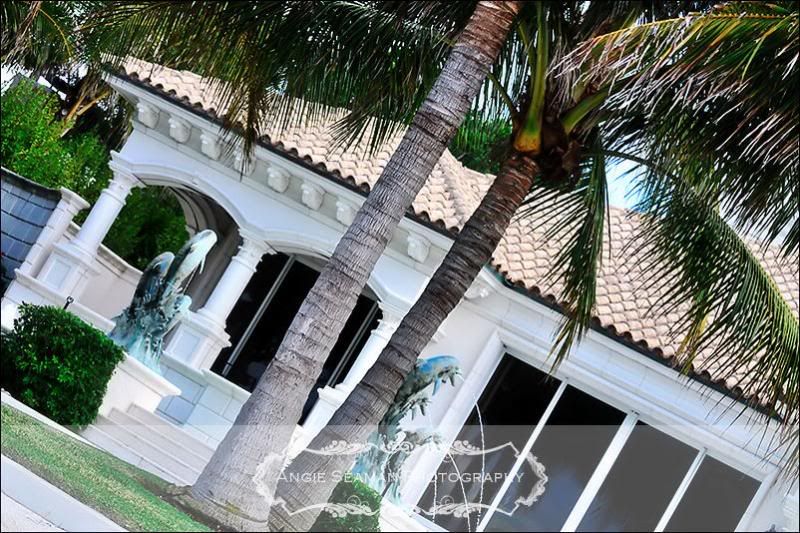 While on my walk, I saw many, many birds. Lots of my beach B/F/F's were out and strutting their stuff for my lens.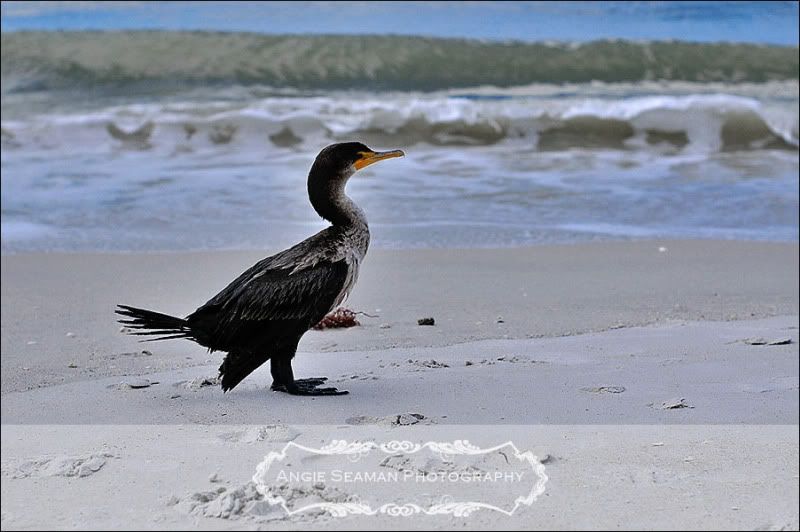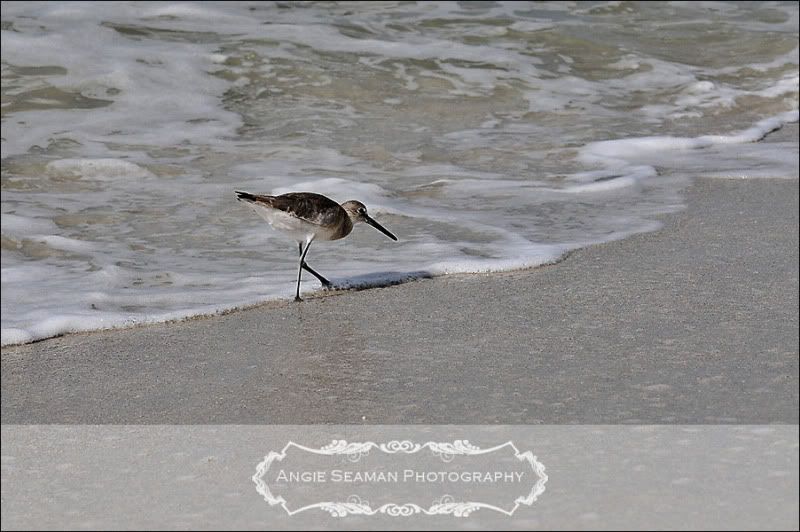 It cracks me up how they are never scared by my existence. They don't even flinch when I walk up...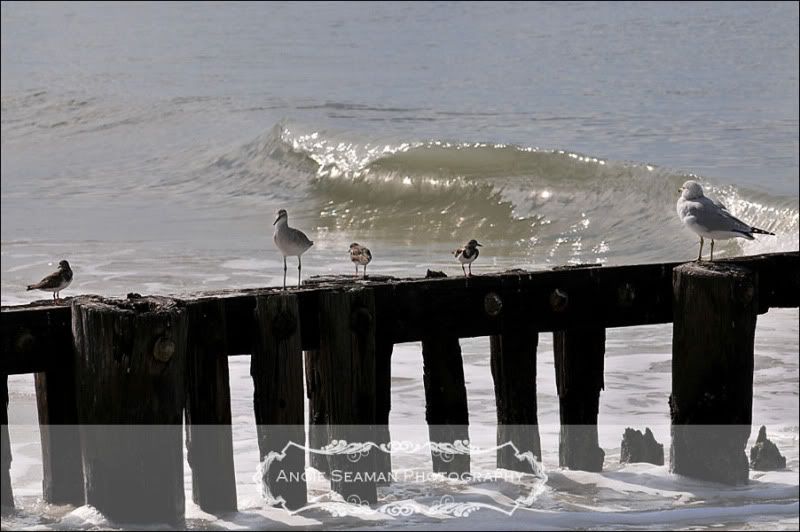 These were some rock formations that were out there. It's rare to see rocks like these on the shorelines of our beaches. Reminded me of the west coast or something.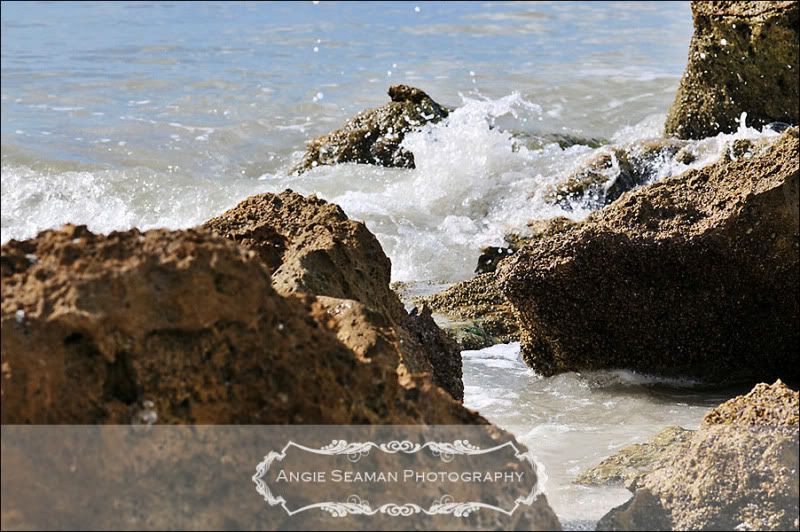 More struttin'...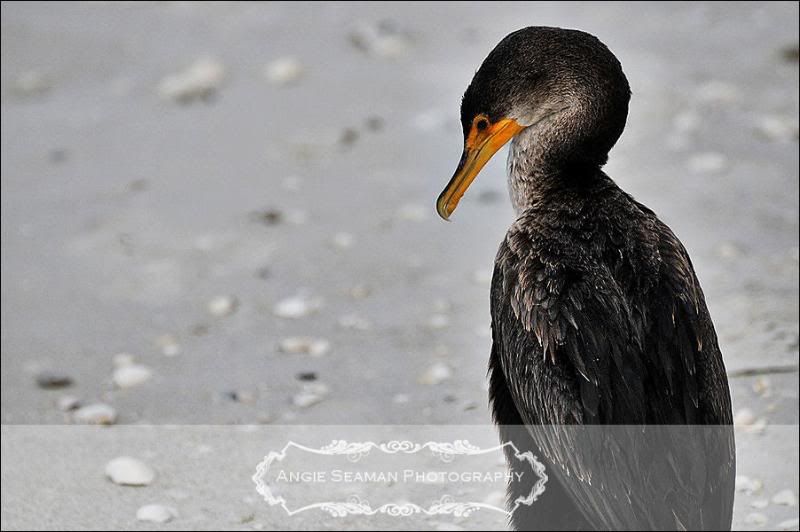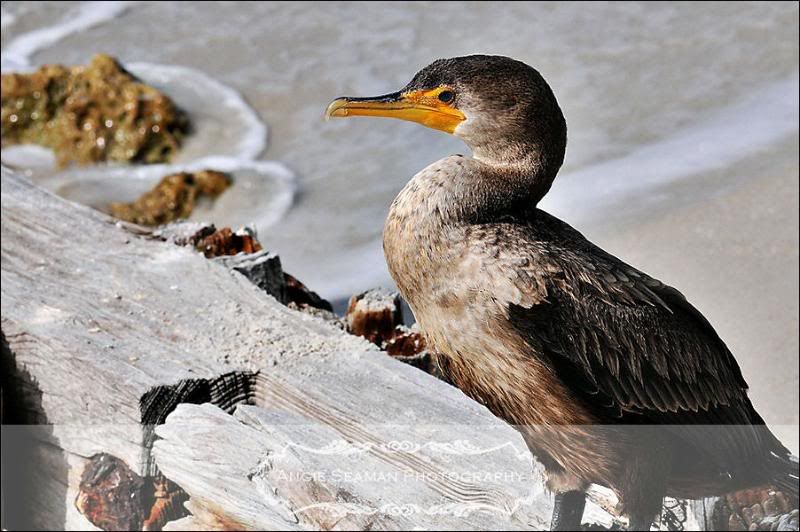 I loved this next succession of shots...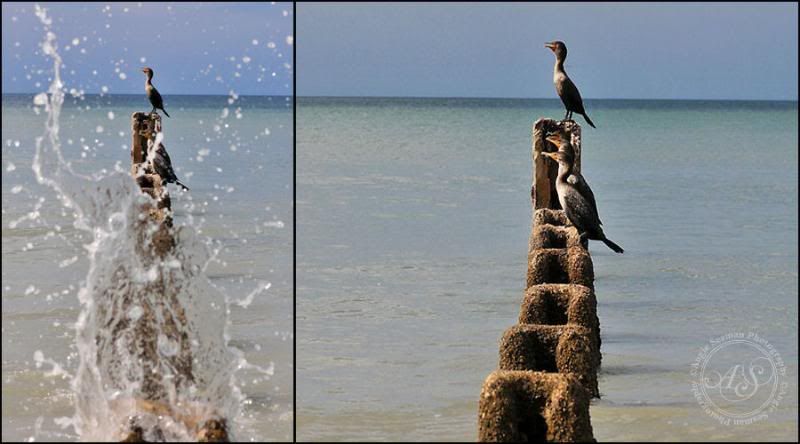 Like little ducks...all in a row. The sailboat in the top right corner just made the shot even that much more fun.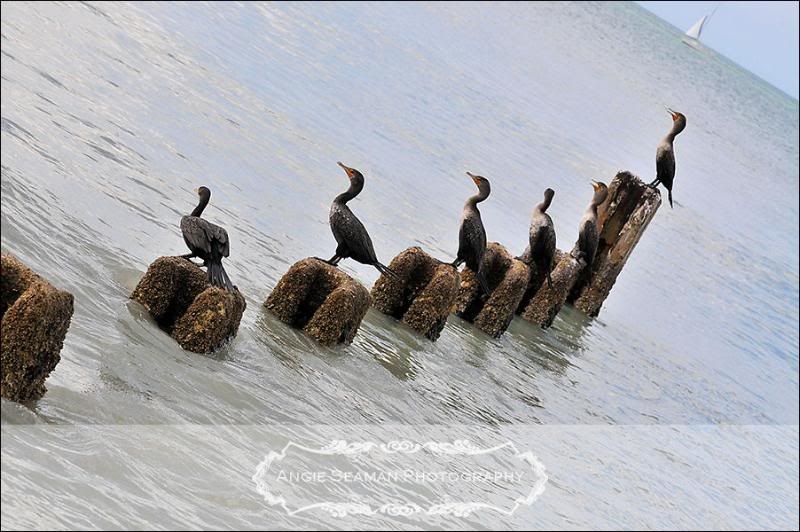 Again...in a row...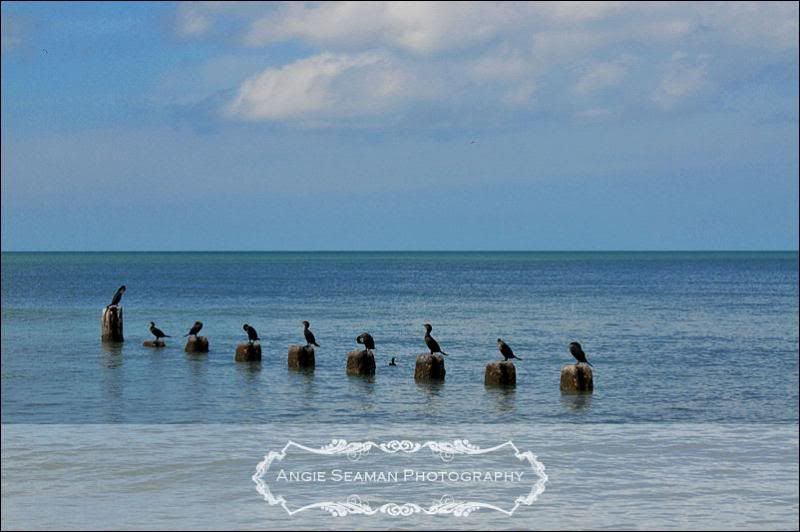 This little dude just followed me down the beach as I walked. Jumping on top of the wood stumps as we went. Cracked me up...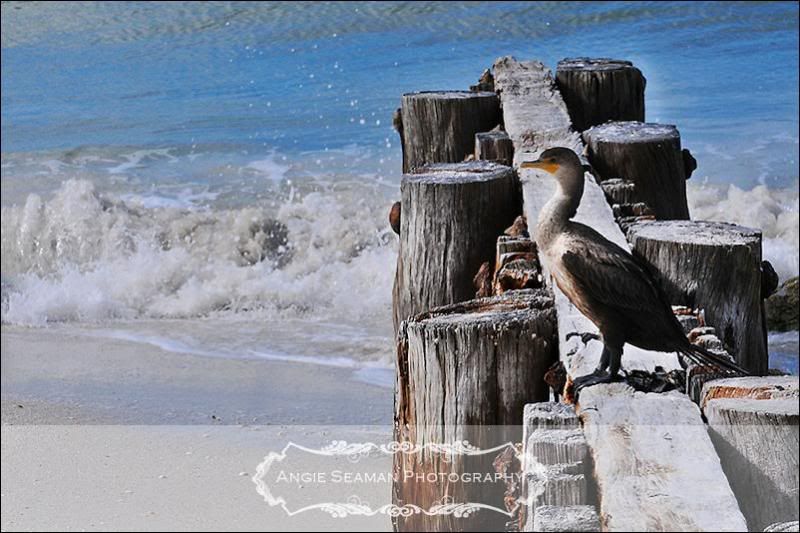 These birds are great because they stand on one leg most times when resting. This TOTALLY cracks me up. Anyone know why they do this?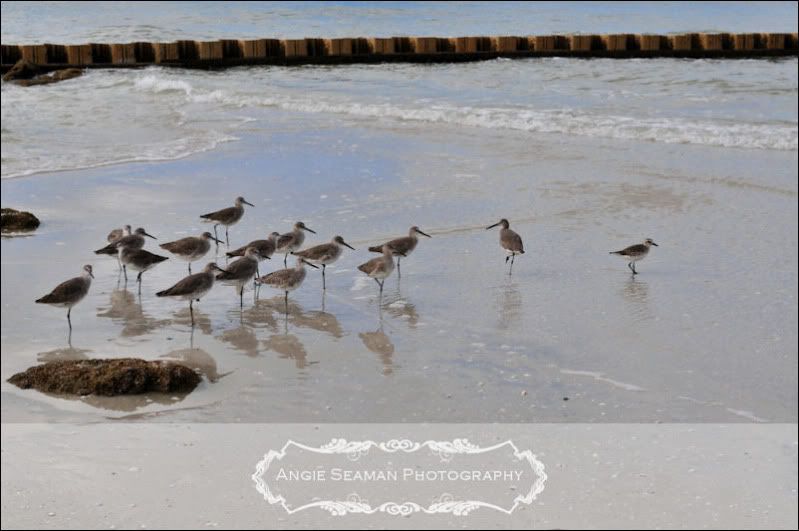 This guy just appeared to me as though he "thought" he reined as "king of his castle..."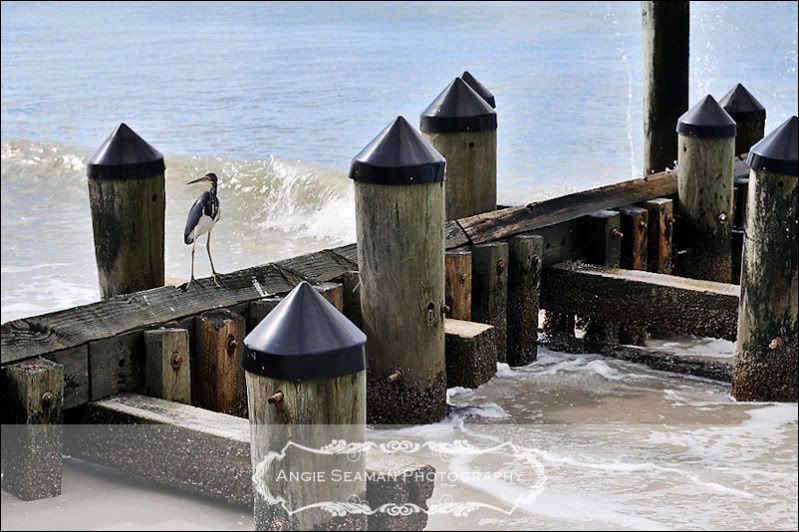 And this dude...he sat - perched with his wings wide open - the whole time. He literally sun bathed like that. Never moving. He made it look like he was ready to take flight the whole time but he just sat there completely still. Hilarious!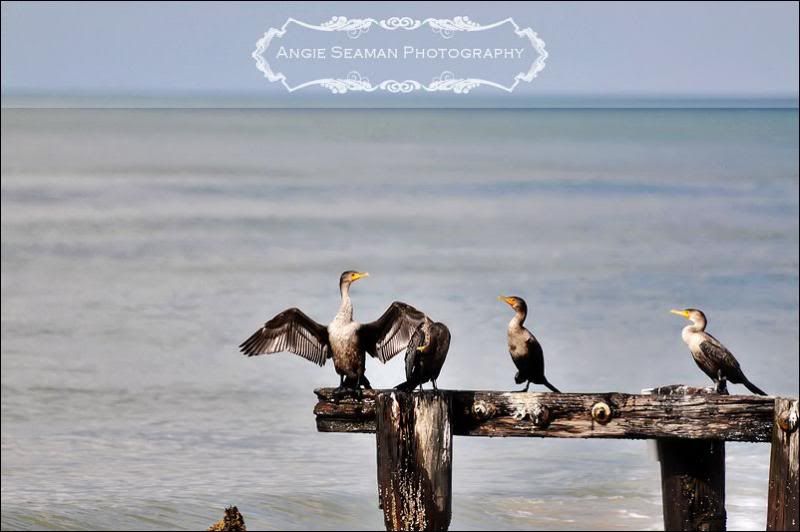 This image below just yearned to be shot. The roughed up, tattered and torn nautical ropes, the barnacles on the wood stumps...just all of it. Loved the "beachy vibe" it gave as the water came rushing in on top of it.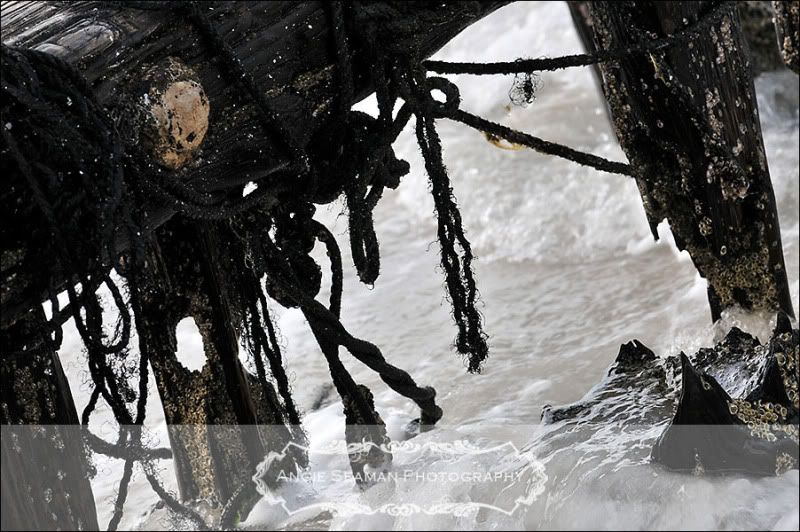 When all was said and done. I had followed Lacey's directions to a "T" and walked all the way down to the southern tip of the beach. It took me about 20 minutes to get down there. Well, really more like 40 because I kept stopping to take pictures. Either way, when I got there, I ran into a pack of dolphins again. I tried with all of my might to capture them but each time they popped up, I missed them on camera. Talk about frustrating. Either way, I sat down after my walk down there and spent some time just taking in the sights. At ground level, this is what I saw. Just a coconut and me...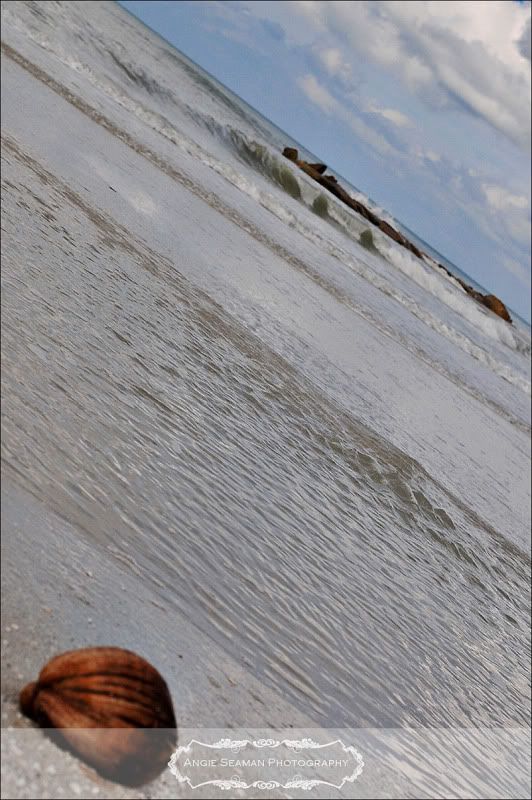 The view was magnificent. I was in complete awe. It was such a secluded area of beach that no one was around. It was extremely peaceful and provoked many thoughts. I had two dear friends who I've met via blogging that were extremely heavy on my heart yesterday. I spent some time praying for them and their families. Unfortunately I came home to not good news from one of them. However, I know those prayers did not go unheard for their family. I am confident that God has his hand in all of this and that he has the master plan. After some time alone on the beach, I turned to look back at the path I had traveled to get there. This is what I saw...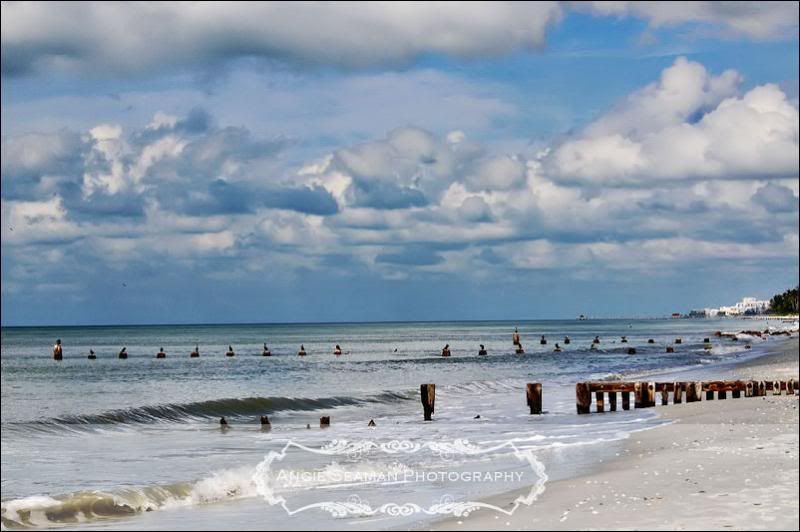 Needless to say, when I awoke to the sounds of a massive thunder storm rolling in off the ocean this morning, I put the kids om the bus and went back to.this.same.spot. I just couldn't help it. I felt a pulling to go back so I did. I carried an umbrella in one hand and a towel in the other. There was one other nut job on the beach with me. We passed at some point and I wondered what thoughts were filtering his mind at that moment. Was he there to regroup, to calm his inner being, to think thru a major decision, etc.? Truthfully I felt that he had to be there for some reason other than to walk thru the rain. Maybe this elderly gentleman felt the same way I do about the sea. That it is his place to seek answers, listen to God, to set himself straight. I didn't know but I prayed for him as he passed. Prayed that God would give him direction if he was there seeking it. Wisdom if he was lacking it. Guidance should he need it. I then sat down just long enough to blog a few words from the moment which most of you probably saw earlier today. (found below this post) And yes the beach was gorgeous there in the sunshine yesterday. However...today in the rain...this area of desolate beach - this magnificent creation of Gods - was even more stunning.
I've found that not only are things long walks on the beach with God good for my spiritual soul but they are also good for my 1000 lb. hippo hips. Yes, the trudging thru the sand does a number on your calves and leaves you feeling like you've just run the 500 meter dash 100 times over again. I'm enjoying this insignificant state of exercise. It is an "exercise" I can handle because I don't associate pain with having to do it. Ha ha! In fact, I look forward to it. So...until my next walk on the beach, enjoy your weekend. Florida is experiencing a "cold" front over the next couple of days. You know...seventies...70 degrees. Yeah, a cold front. Come on now...you gotta' laugh! Instead of our normal 85 degrees, we are getting 70-75 over the next couple of days. And they really call that a cold front. Seriously! I hear ya'll laughing with me. I better go break those winter coats out of storage, eh? NEVAHHH! :) xoxo, Angie
Labels: desolate, Naples Florida, secret beach location, southern end