WHERE HAS MY SANITY GONE?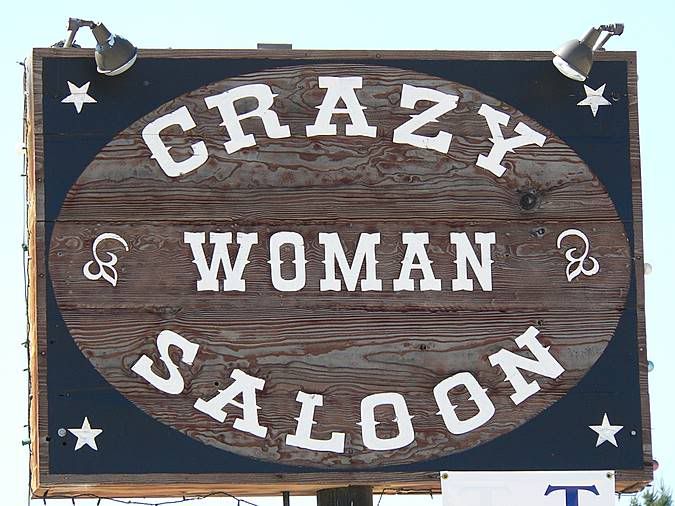 OK...here is the deal. Mom and I have decided that due to the stress of the move, we are opening a new business. It's going to be called the Crazy Woman's saloon. We hope that each of you will either come and visit the both of us either there or in the looney bin. Ha ha! Neither of us drink but due to the aftermath of this move, we have decided that vodka and maybe even some vicadin (sp?) sound appealing right about now. :)
We are here. The weather is grand. It's a balmy 85 degrees and sunny. The palm trees are swaying and the sea salt aroma of the ocean is as prominent as ever. We are home. That sounds so weird to say. Home. A new normal. New beginnings - should we survive the stress of the move in general. :) Brent arrived about 14 hours behind us with the moving trucks. The guys had a tough time getting here. They were exhausted after the move and the packing in general. Therefore, to have to drive 18 hours on top of that to get here really took a toll on them. They arrived around 1am last night and have taken it easy today. The unloading of the trucks will start this evening once the sun cools down. This is going to be a several day ordeal. We are staying at the Bonita house for the next few nights until we are completely unpacked at the new place. For those of you close to us, we will have a new "family" email address. Comcast came today and set up our new phone number, email, and cable. There was some chaos there with the service techs but in the end, it worked out. We are in business. Once I get our new email address picked out, I'll let our close family and friends know what it is.
I've determined that Kenidi has gone AWOL. She is beyond hyper and is giving Mom and I a run for our money. I've never seen anything like it. My guess is that she is trying to understand and adapt to all of the stress and chaos right now. In turn, she is like a caged animal - literally. On top of that, she already took a plunge in the pool today at the new house. Thankfully, Mom was there with her and pulled her up and out by her shirt up and out of there. She came out drenched like a drowned rat. That child keeps me on my toes fo' sho'! She is running thru the new house like it is a play land because there isn't any furniture in there yet. Between her energy and Brennen's bossiness and whining, I feel like I'm living in a zoo. Mom and I just keep laughing to ourselves about it all - trying to keep the air light and find humor in the dazed and crazed. She and I drove down the road - both hands in the air - pretending to have a zen moment earlier in the car. The kids weren't finding it amusing as we tried to get Brennen and Kenidi to join in. The gentleman in the car next to us was quite sure we had lost both of our minds. I've decided I'm going to leave Kenidi with Mom at the Bonita house tonight while Brent, Lou, Brennen and myself begin the unloading process at the new house. I think I can get more accomplished that way without having to worry about what Kenidi is getting into while I'm not at her side every second. I know without a shadow of a doubt that her over abundance of energy is coming from the confusion and transition of it all.
The good news is that even though the realtor alerted me that there are probably small gators in the pond behind our new house, he says there are only 3 poisonous snakes in the area of FL we are in. OH JOY! You can imagine my excitement when he told me that info. Thankfully there haven't been any other snakes around the Bonita house since our arrival. I'm sure they heard I was back in town. You know how much they love my SUV tires. Ha ha!
For now, I am going to go and gear up for the damage I'm about to do to myself as we begin the unpacking process. My Mom just rubbed muscle rub all over my back for the pain I'm already in and I now feel like there is a small forest fire crawling up my back due to the medicine. WOWZA! Where is the beach when I need it? HA HA! Stay tuned...this week is going to be real interesting. I'm sure of it. I'm just so glad that I have all of you around to help me laugh while this process plays out. A HUGE thanks to each of my new friends on facebook who have friend requested me and for all of your comments and private emails in the past couple of days. You girls RAWWWKK! :)

Much love and continued sanity, Angie
PS...The 1st song playing on my blog right now is my new theme song as we begin our new life down here. LOVE LOVE LOVE it! Truly one of my signature favs!
Labels: moving, Naples, toes in the sand, zac brown band