MY VIEW THIS MORNING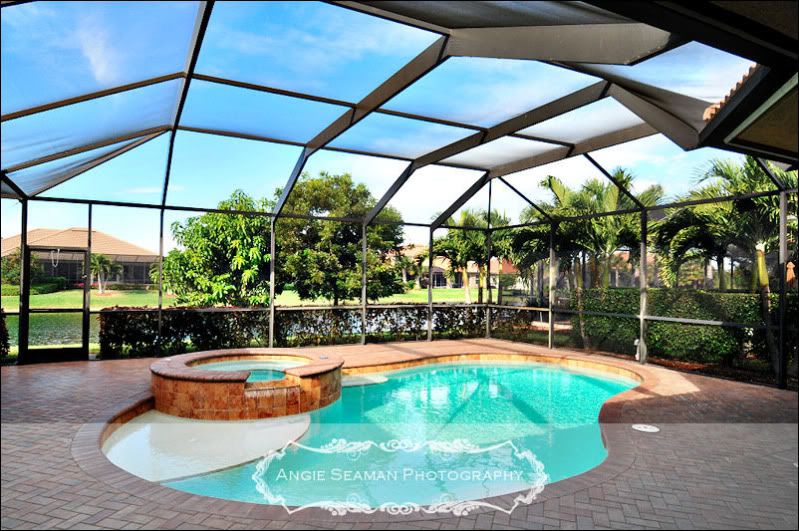 Last night was our first night in the new house. Brennen says he slept like a baby. :) So glad! I awoke this morning to the bright sunshine pelting thru the cracks on the sides of the blinds in our master bedroom. That is a switch...this time of year in Indy doesn't leave too much early morning light - let alone sunlight. I considered it a welcoming touch here in Naples, Florida. When I flipped the blinds, this was my view. Another HUGE difference from our dark wooded backyard lot in Indy.
The house is slowly but surely starting to come together. I am finally able to walk down the hall without tripping over boxes. I can see light at the end of the tunnel now. Kenidi has calmed down substantially and that is a great sign. It means that she is feeling at ease - more relaxed here now. I took Mom down 5th avenue last night and showed her all of the condos and apartments that are an option for her when she is ready to move into her own place. It was great to see the ambiance seeping from the streets of 3rd and 5th. That ambiance and atmosphere is what Naples is so known for. As I drove carefully down some of the brick pavered streets, I told Mom that THIS is why Naples has always been calling my name. It's the window shopping up and down what I consider a mini "rodeo drive." It's the dining. The white sand gulf beaches steps from the boutiques and restaurants. It's the cozy and quaint beach cottages that are so unique and eclectic - so outrageous - so Naples - so "dream worthy." Everything about Southwest Florida makes my heart skip a beat but it is Naples that officially takes my breath away. I feel very blessed to be waking up to this scenery full time now.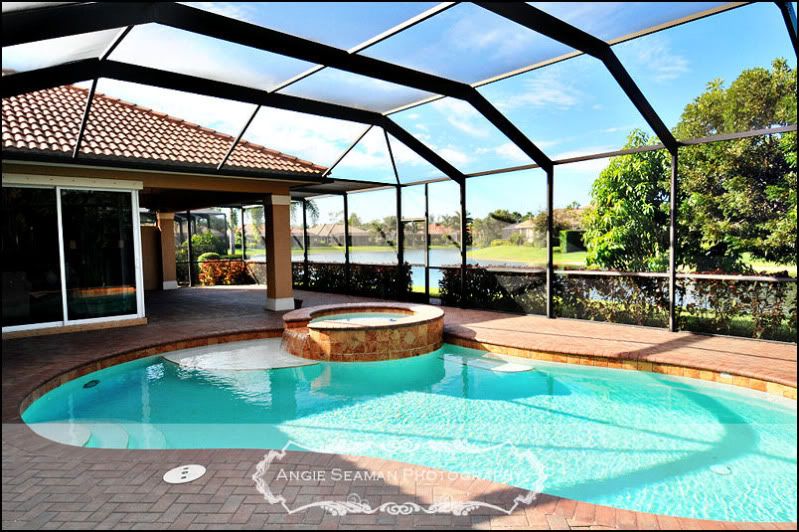 And yes...this morning was the first time I have picked my camera up in over a week. Big Papa has definitely been feeling a bit left out since arriving here in Florida. I finally have him out and ready to snap away. I've been going thru convulsions without him. I'm sooooooo ready to begin sharing the sites and sounds of Naples with each of you on a regular basis. In the meantime, I hope to be back to regular blogging in the coming days. I apologize for the lack of posts this past week. As you can imagine, blog updates have been the farthest thing from my mind during this move. Now that things are beginning to settle and fall into place though, we'll be back to our regular scheduled programming very soon - just coming to you from a new location. Wink wink! :)
xoxo, Angie