FALL FUN WITH KENIDI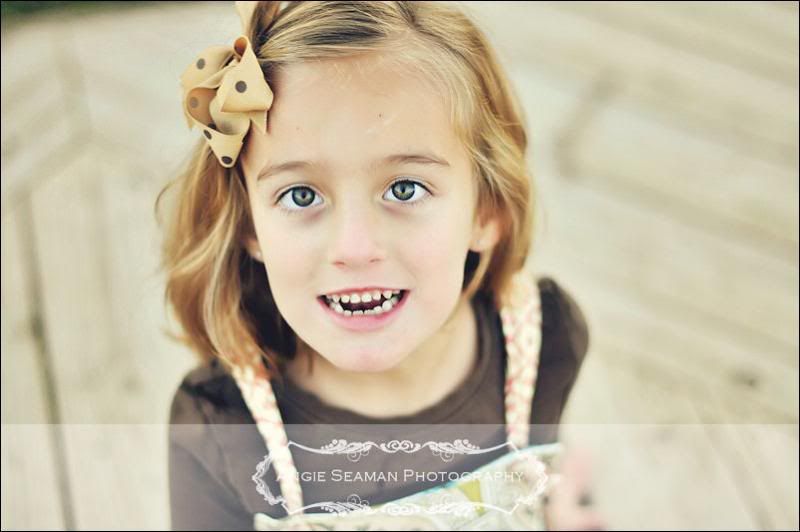 Brennen spent the night with his Grandma this past Friday night. He had a ball with his cousins. The three of them really look up to him because he is the oldest and the two girl cousins have been known to claim that they want to "marry" him. Ha ha! It cracks all of us up. They are all such a hoot together. We are so thankful for family who play an intricate and major role in Brennen's life. With that said, Daddy went to pick Brennen up from Grandma's on Saturday and when he did...Kenidi and I took to the streets for a little impromptu fall photo shoot. This child LOVED crunching thru the leaves in her boots. She would stomp just to hear the leaves being demolished underneath her feet. It was hysterical.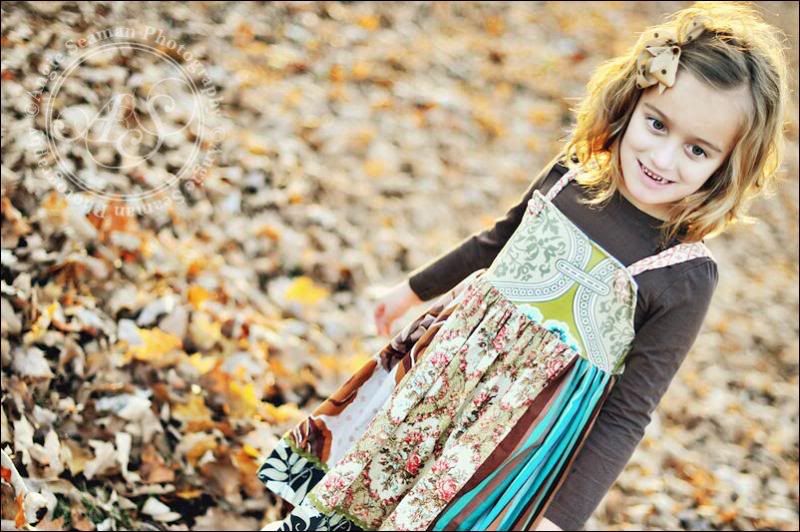 The leaves were all dead and dried up so they made for some great crunching noises. She loves textures so she kept grabbing them and feeling them as well. I kept praying that a big ol' worm or spider wasn't going to crawl out from underneath them onto her hands or head for that matter. Ha ha!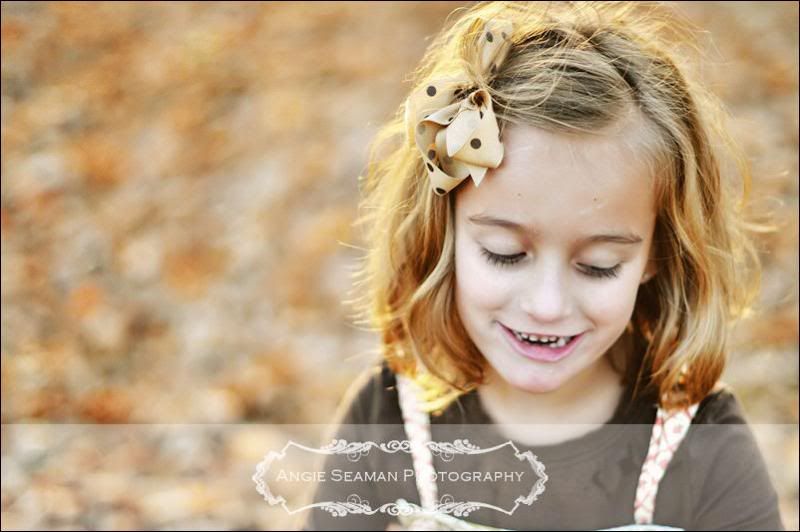 The light outside was that warm honey/golden shade again. It was a gorgeous day to say the least.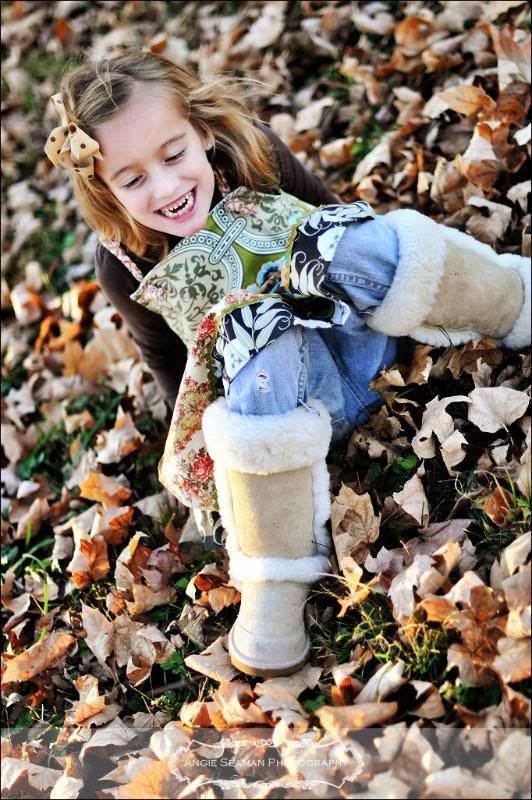 Her eyelashes kept jumping out at me during the session - like they always do when I'm photographing her. Her and Brennen both were blessed with beautiful eyelashes. We have no idea where they got them from...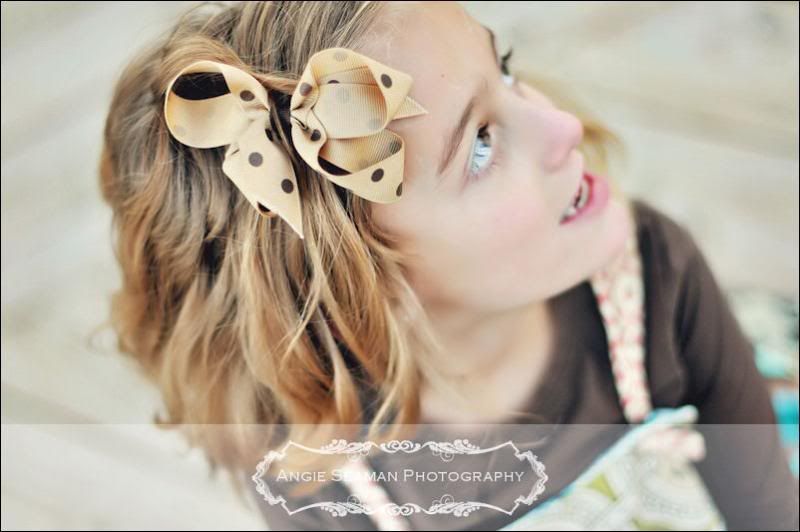 I love how her hair has like three different shades or colors running throughout it. I'm guessing it is from being in and out of the sun so much. Women pay good money to have their hair highlighted and colored like that. Ha ha! Kenidi's just comes naturally. Who would have ever guessed that when she used to pull all of her hair out due to frustration while being non-verbal, that she would end up with hair like she has now. God is good! Oh...and there is that golden honey light again...and the eyelashes again too...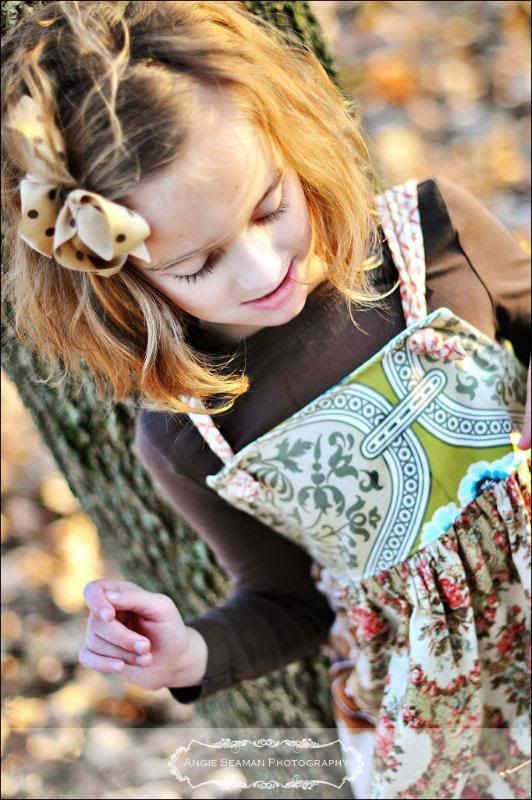 I know I've said it here before but I'm going to say it again. I can truly see the world in her eyes. She has so much love to give. She is truly the most affectionate child I've ever known.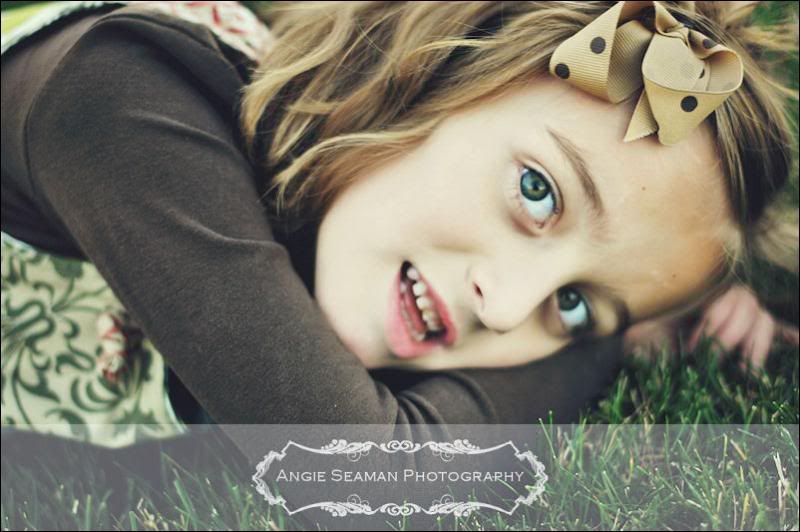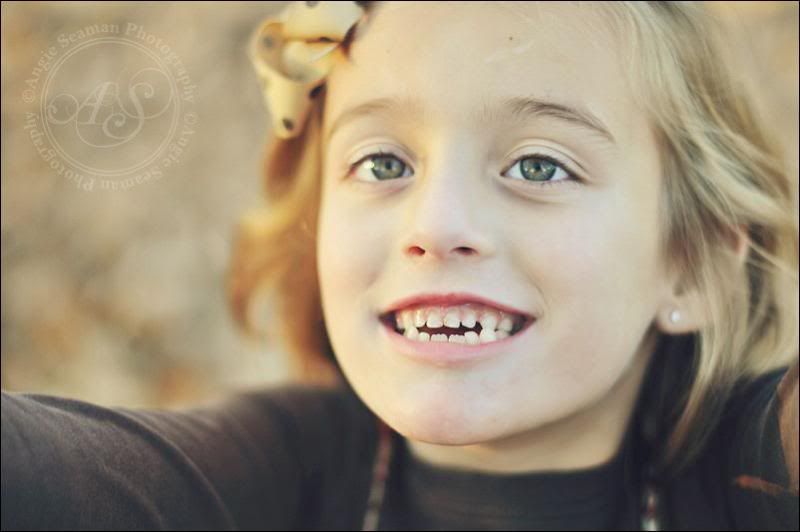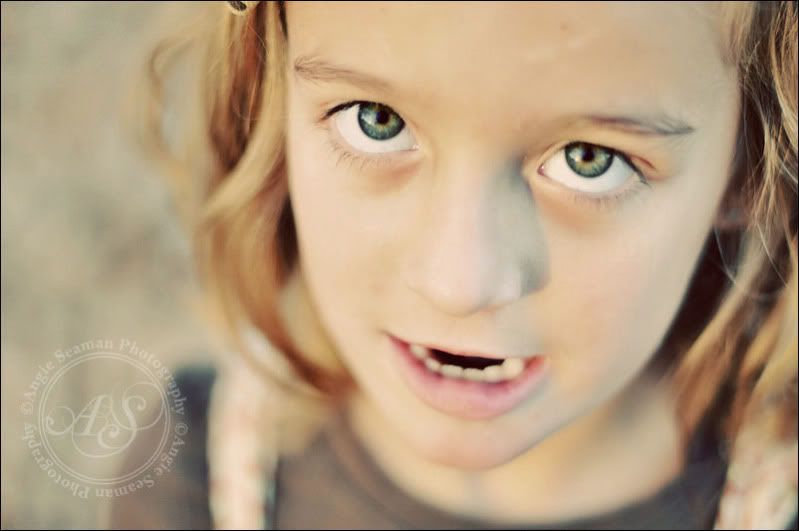 I have no doubt that she is touching the lives of many and that she will continue to do so as she grows thru the years. We are so blessed by the fact that she has changed how we view the world. Thru her eyes, the world became a totally new and different place to us. For that we are very thankful. But mainly...I am just so very thankful to be able to call her "mine."
Enjoy your Monday everyone. xoxo, Angie
Labels: Angie Seaman Children's photographer, Fall in indiana, family, Kenidi, leaves, portraiture