EMERGENCY ESCAPE HAMMER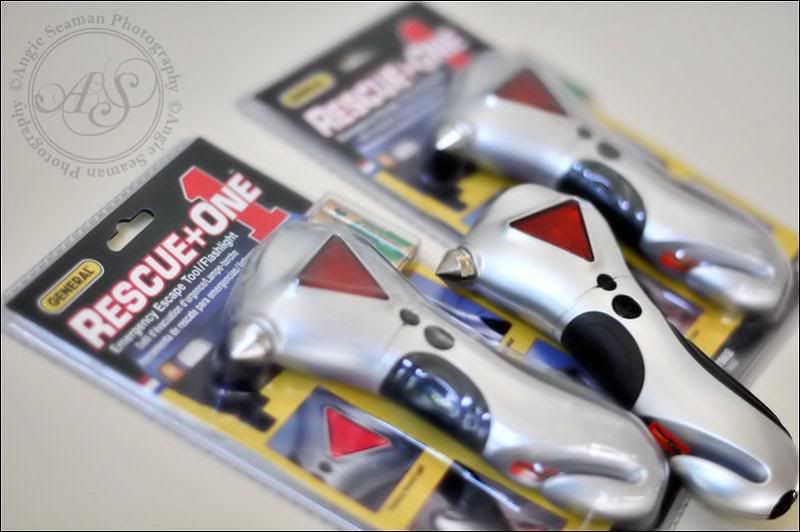 I woke up Tuesday morning to a horrific title on my yahoo home page. "Three girls missing in North Dakota found dead in pond." I had been following the news and heard that the three girls went missing late Sunday night. They made two last second calls to their friends pleading for help. The friends couldn't make out all of what they were saying due to the poor reception of their cell phones but one word they did get out of the frantic calls was "water." Unfortunately, by Tuesday afternoon, the white Jeep Cherokee the girls were driving was found in a farmers pond in a remote area of North Dakota. It is believed that they were out star gazing and accidentally drove into the dark pond without ever realizing it was there before it was too late. You can read their story HERE.
Since learning of their fate, I've been breathless when I think of them. My heart aches for their last seconds as well as for their parents as they have to wonder and worry about their daughter's last seconds as well. For years I've worried about ponds and cars now that I'm a Mom - especially living in Indiana - driving on snow and ice. We've seen one too many cars end up in ponds near us due to slide offs. When I posted about this on facebook, I had several people post back or email me about their own friends who lost their lives in a car that sunk in water. If you have small children riding in your back seat with you day in and day out, you need to see these...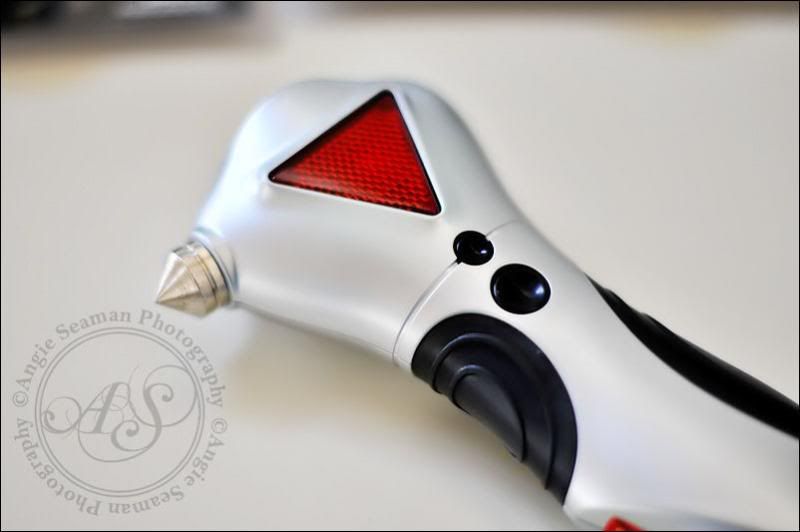 These emergency hammers were featured on dateline NBC a couple of years ago. They did a story on a family who died in a sinking car. On that show, they featured these hammers and talked about how you should keep one in your cars glove box just in case the need ever arose. The hammers are shaped into a point and are only usable on glass that IS NOT shatter proof. Therefore, you can't use them on your front or back windshields. They are meant for your side windows. You take the point and hit the glass in one of the bottom corners of your windows. It is supposed to break the window for you so that you can escape. The opposite end of the hammer has a seat belt cutter on it. Many of the cases where people have drowned in these cars show that their bodies are still strapped into the seat belts - leaving you to wonder if the belts somehow lock up on you due to the water pressure, etc. I think about what I would have to do in this situation given that I have two children in my backseat daily. If we were sinking in water, I'd have to strategically plan to pull Kenidi from her seat belt and place her on my lap because she can't swim. Brennen would have to be up front in the other seat - close to me and ready to exit/escape ASAP. Having this little tool could save our lives if ever needed. After seeing the dateline episode, I swore that I was going to go and get those hammers. However, I never did. Fast forward to today, after reading about the girls in North Dakota and seeing their story on the news, I panicked. I went straight to Home Depot this week and bought three of these hammers. One for my glove box, one for the back seat of the car in Brennen's area, and one for Brent's truck. They were on sale for $5.88. What a small price to pay for such a priceless tool if ever needed in an emergency situation. I'm sure those girls nor their parents ever thought about needing an emergency escape hammer in their glove box. Who would? However, it is in times like these that the rest of us can learn from such tragic loss.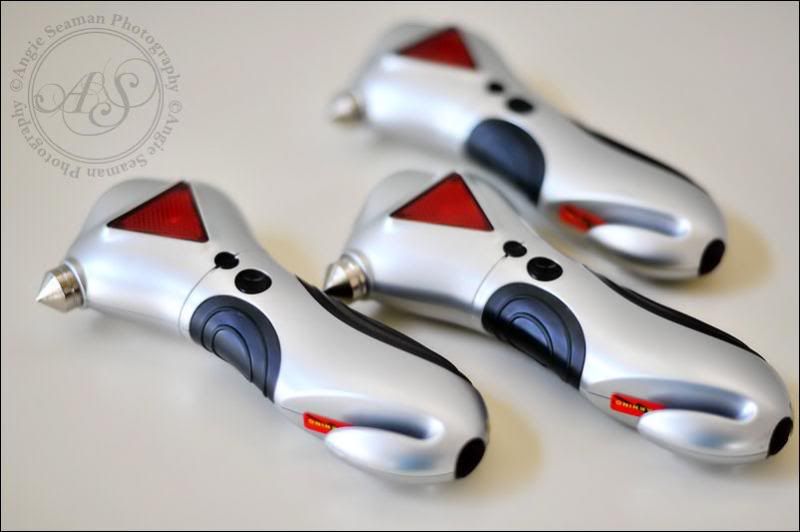 Go to Home Depot, Lowes, etc. and get your family a set of these for each vehicle. I'm thinking of getting them as stocking stuffers for family this year - even teachers, bus drivers, etc. I bought Brennen one for our backseat as a "just in case." What if I was injured and couldn't help him? What if he needed to bust his window too? I have had horrific visions since learning of these three girls and their deaths. I want to be prepared - God forbid anything ever happen. As a side note...these hammers weren't with the regular hammers inside Home Depot. I actually had to ask an employee if they carried them because I couldn't find any. They did have them but they were located up by the registers rather than mixed in with the regular hammers/tools in the aisles.
For now, please help me in praying for these families in North Dakota. These girls were three very talented college softball players. They were skilled athletes - no doubt very strong. However, the thing that troubles me the most is that they picked up their phones and called their friends instead of calling 911. As parents, I think it is our duty to teach our children that their friends over a cell phone are not their saving grace in an emergency. God and 911 are. I read recently where some teens were lost and trapped in a mine somewhere. Instead of calling 911, they were updating their facebook pages. Granted any communication helps but we need to teach them to start with 911 first. And if 911 doesn't work, call your parents next. Kids are so addicted to their cell phones and friends now days. Heck...even I'm addicted to my cell phone. I'll be the first to admit it too. I did have a long talk with Brennen after seeing this story. I explained to him that his friends might not be able to handle valuable information if he is ever in an emergency situation. I told him that he is to ALWAYS remember to call 911 first. If he can't get them, then he needs to call his Dad and I next. These girls were in their 20's - definitely of adult age. However, I just wonder what would have happened had they called 911 instead. Would the operator have been able to slowly calm them, telling them to allow the car to fill up with water while finding an air pocket for their faces? Then once the car was full with water, the doors would possibly open once the pressure balanced inside the vehicle. Could the 911 operator have coached them to safety? It's all so very sad. None of us know what we would do in a moment of panic like that. However, I hope and pray that if in that situation, I'd first remember to pray - asking God to calm me and give me enough peace at that moment to react responsibly. Agai...please help me in lifting those three North Dakota families up in our prayers today. Feeling very thankful for the genius minds behind the inventor of the emergency escape hammer.
In him, Angie
Labels: emergency escape hammer, seat belt cutter, softball athletes, three north dakota college girls die in pond