SUNSETS IN BONITA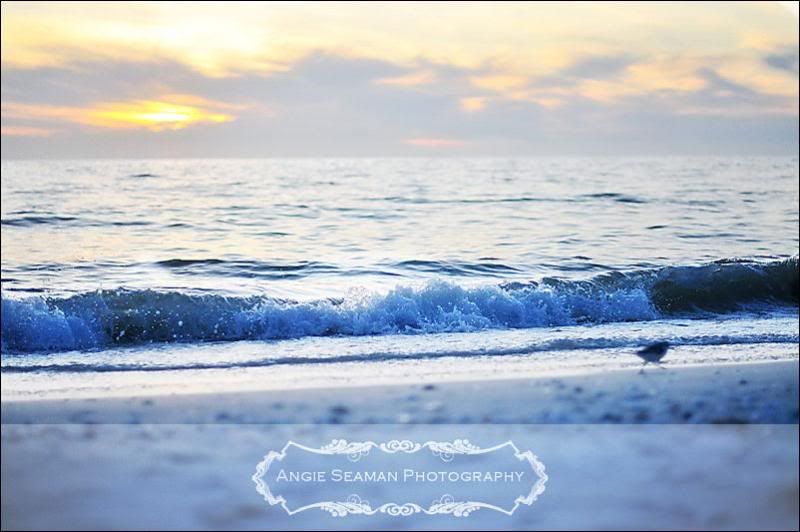 We hit the beach for sunset while in Bonita this past weekend. Aside from some cloud cover that particular evening which ultimately took away from my sunset photos, it was a beautiful night. Of course neither of my children cooperated for any shots so I just shot things to be "shooting things." Story of my life with them these days. ;0)

Our Fall break get-a-way was gorgeous as always. It was in the high 80's and 90's while we were there. It's always funny to hear the Floridian locals complain about how hot it is when we've just come from thirty something degree temps. The locals say that they would love to have our rain, cool weather, and snow. The grass is always greener on the other side, isn't it? Let a true Floridian spend 2 weeks in our doom and gloom weather and I promise you that they will rethink Florida being "too hot." Ha ha! I mean how could you give up this...
for cooler weather and snow??? I don't think they could - when it came down to it - and push came to shove. I mean why would they want to. Really. Why???

The kids had a ball as always - on the beach. And like always, Kenidi caused a scene when it was time for us to leave. The entire crowd of onlookers, lined up like it was the 4th of July, were scared out of their beach chairs by her blood curdling screams. Yes, she again made it appear as though we were kidnapping her. Kidnapping her from the beach. From her sea of happiness. As I've said before, I can't say that I blame her. I'd throw a fit like that and have a melt down on the beach when having to leave as well if I could. If I did that though, I'm sure the onlookers would call the cops on me. No doubt! I'd be in a straight jacket the next day too. You all would be visiting me in an institution with 4 white walls. Somehow I'd manage to steal some paint and sketch a mural of the ocean on my white walled canvas though. I'm sure of that too. My Mom brought me a picture the other day that I had drawn back in middle school for art class. Guess what the drawing/picture was of? Yeap, a beach scene. We got to laughing and talked about how I've been obsessed with palm trees, sand, and the sea since a young girl - since way back - and how that scene is even more ingrained in me as an adult now. Clearly my kids are the same way...(playing with some photoshop actions below)

I read somewhere recently where the ocean is "intoxicating." When I read that, the only thing that came to mind was WOW! It is "intoxicating." So, so, true. I become drunk in the white wave caps every time that I'm there. And if there is ever such thing as an addict or someone truly addicted to the beach, it is definitely me. I walk around totally intoxicated by its beauty each time I'm there. The feeling never wears off - no matter how many times I have or haven't seen it. The sound of the crashing waves and the feeling of warm, sun drenched shoulders, is something that always leaves you wanting more. I have an addiction that cannot be cured. I will never be able to sober up and I'm OK with that. Totally OK with it.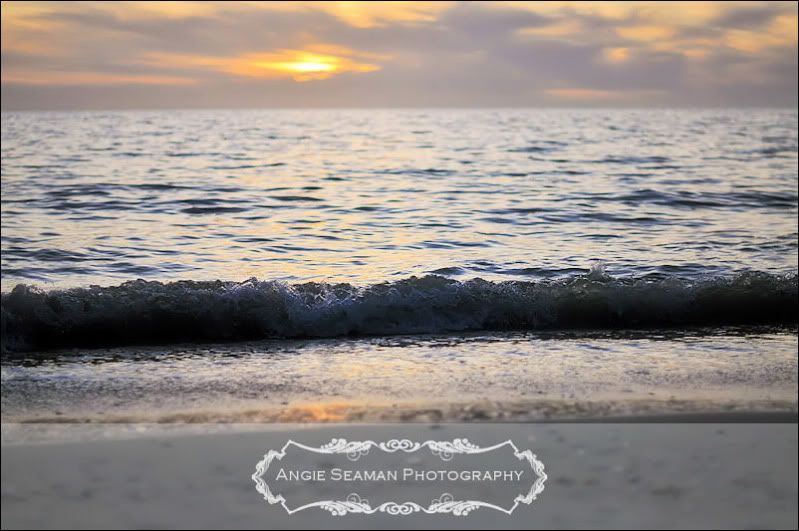 And when I get older, I hope and pray with every fiber of my being that I'm somewhere near a beach so that I can do this every night that I so choose...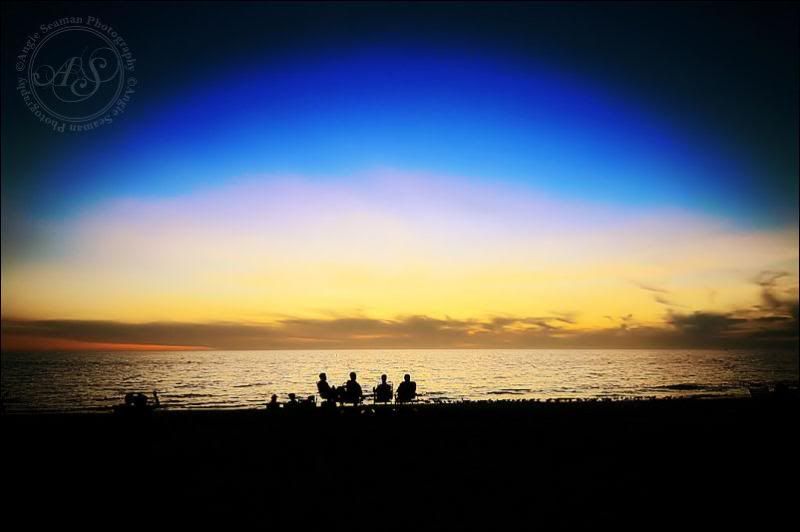 God's presence cannot be denied when sitting next to the sea. It just can't. And it is in those moments, with God, me, and the sea...that I feel most empowered. Most healed. Most driven. Most strong. Most intelligent. Most motivated. Most comforted. Realigned and ready to conquer the world. It is via God and the sea that I've found my ability to recharge, clear my head, and press on. This trip was no different. This I know for sure...God has HUGE plans for our family of four. For me. I feel a tug again. A big tug. An emotional tug. One that will test my tear ducts to the core soon. Very soon. In the end, I know God is holding my hand and opening doors for me, for us - our family of four - that only he wants opened. I'm not in control. We aren't in control. Never have been really. And truthfully...I don't want to be. I've given up all control and laid it at "His" feet. I cried to a dear friend on the phone today when she referenced that she "doesn't know how I do it." My response...with God...and only God. I couldn't do it without him and don't know how others get thru life without him. It breaks my heart to think about how many are actually walking around without him. As Jasmine Star said today (one of my favorite photographers of all time), "Today I plan to make yesterday jealous. And tomorrow, I'll make today jealous." That my friends...is my new motto in life.
Looking forward to the months ahead and all of the exciting changes God is about to throw our way...Angie
Labels: 2009, fall break vacation, Florida, Naples, sunsets in Bonita