ROCKIN' & ROLLIN' WITH THE B-STER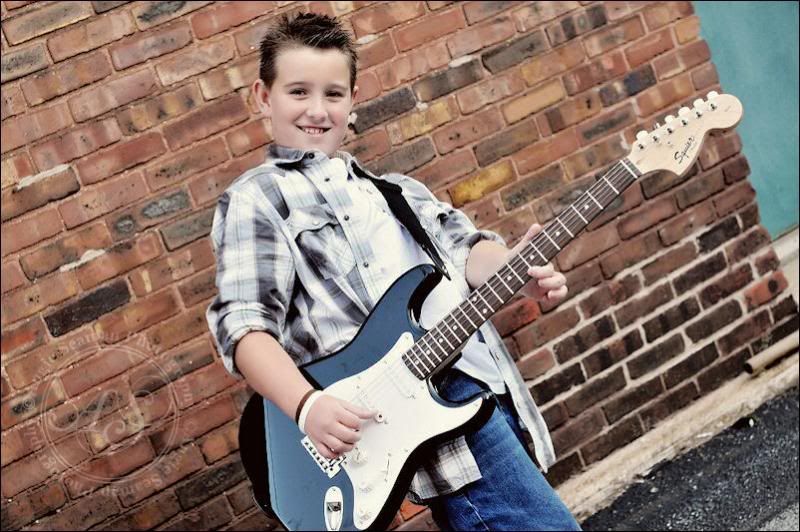 I had a great shoot with a very handsome ten year old boy yesterday. He opted for a grungy urban approach so we rocked it out with his guitar and rolled thru the small town creating a stir with his skateboard. The locals knew we weren't from around those parts but they enjoyed observing the shoot go down either way. In fact, the event created quite an audience on the street. We had fun with it and my subject enjoyed every second of it.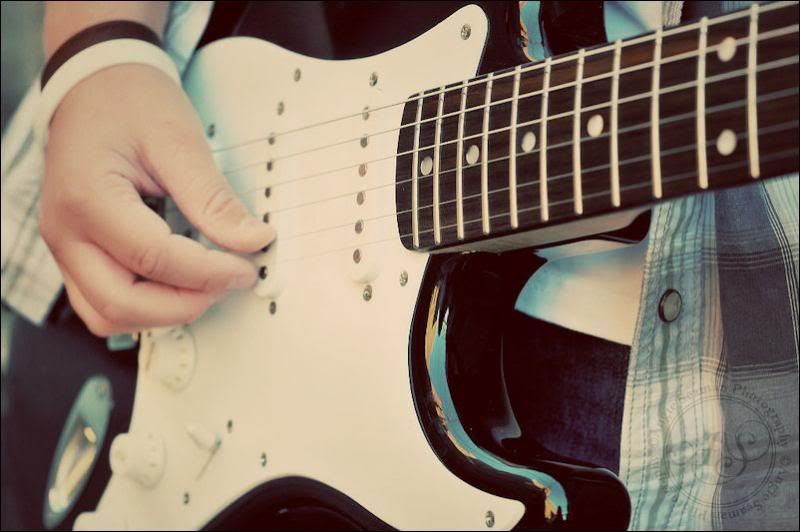 This small town has a great old and worn feel. Thus, why I love it. It was perfect for our backdrop...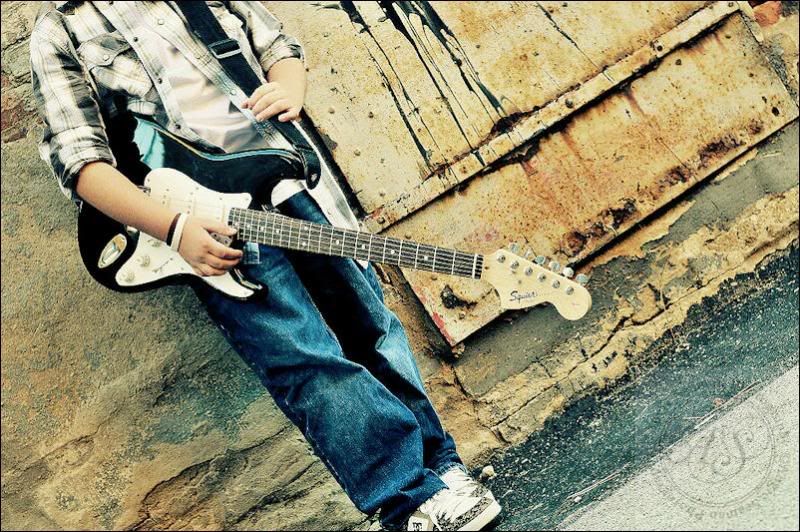 Even though we did have to share our alley ways with another photographer who showed up during our session and ultimately got all up "in my grill" as they would say. Yes, she even proceeded to come shoot back to back with me - literally 2 feet from where I was shooting in the same spot. Come on now peeps...the world is an open and free space but can you at least wait your turn??? Patience is key my friend. Patience. Funny thing was, she would shoot up against each wall I had used and everywhere I had just shot. Brent text'ed me a text message across my phone at one point (he was several feet away and watching from afar). His text message made me laugh. All it said was "COPY CAT." (meaning H-E-R) I had to refrain from busting out laughing right in front of her because she was back to back with me at that second. Funny stuff! I almost had to yell..."Step off" at one point. However, what will be - will be. It's all good!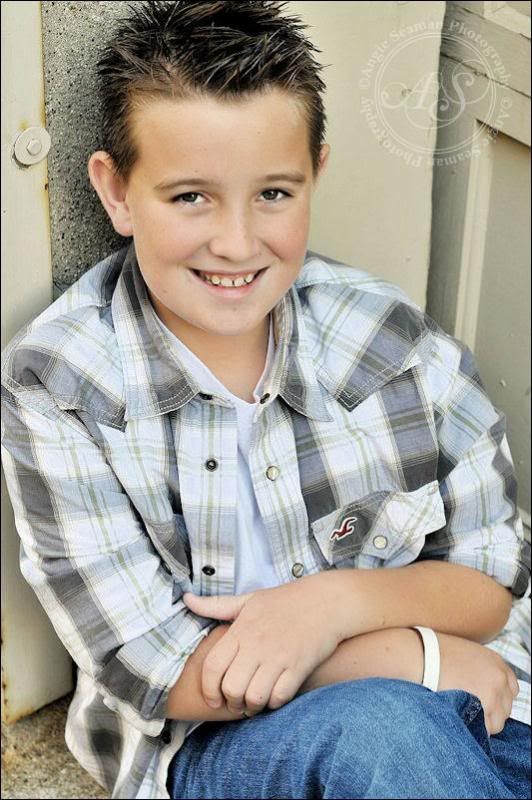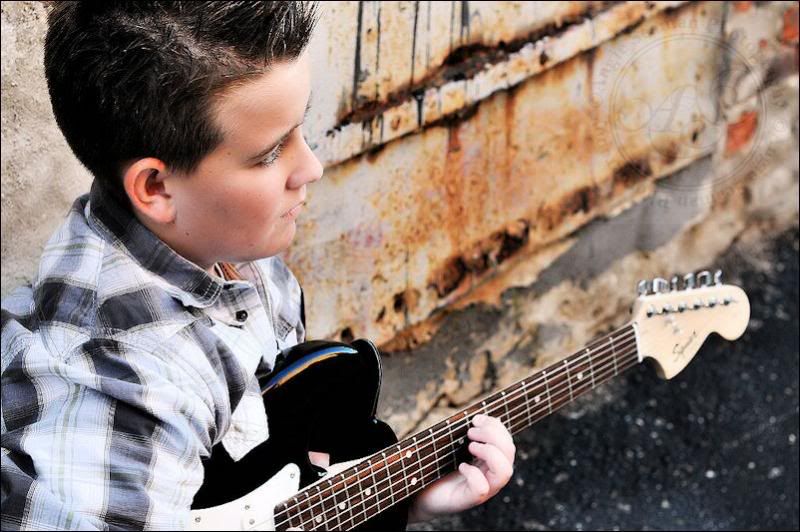 I told my subject that he should have his "Mom" make the shot shown below into a big poster or canvas wall wrap in his bedroom. It looks like something straight off the front of a CD case...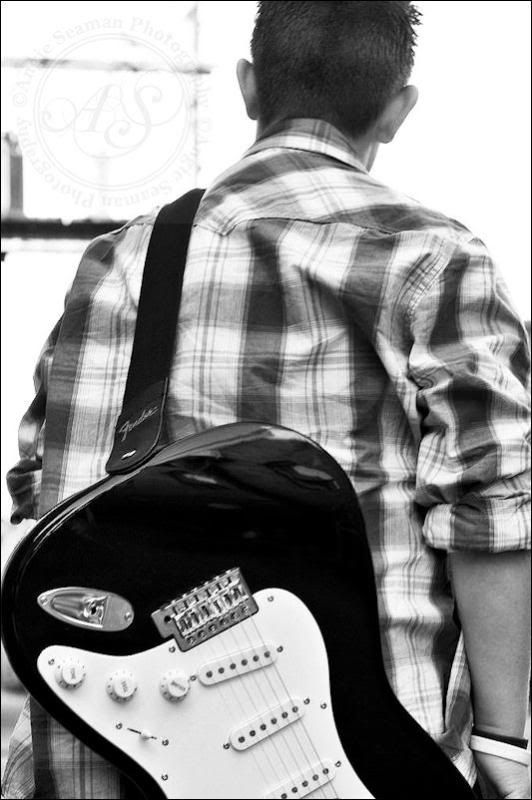 The shot below was his serious look. Dontcha' love it??? That blue, roughed up, wall makes me swoon...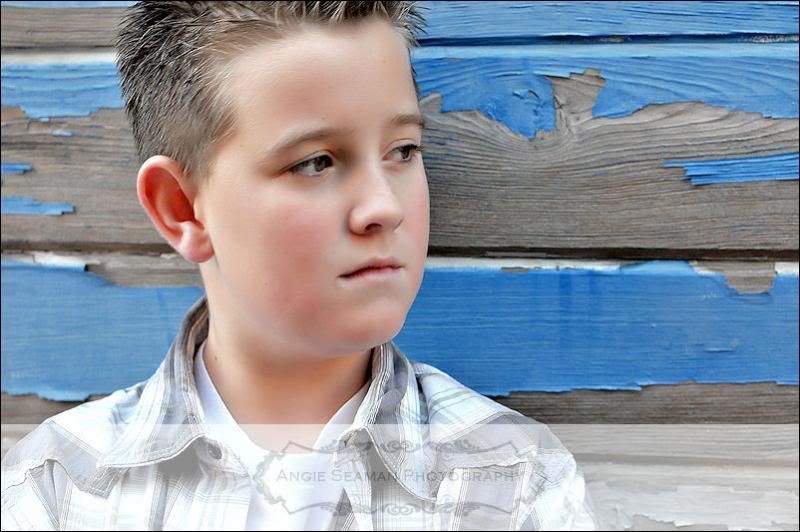 And this is how he rolls...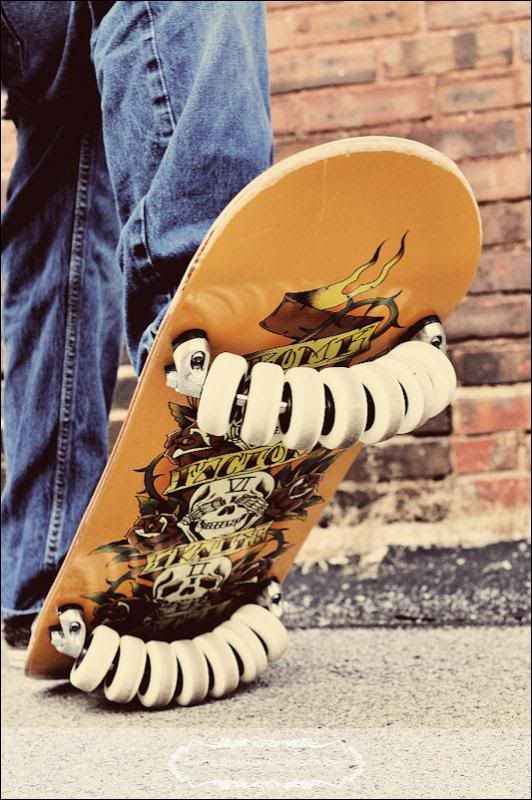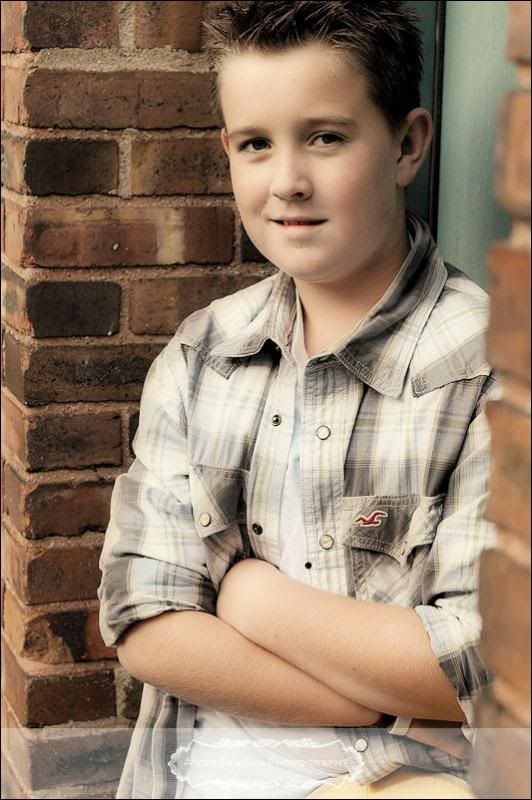 I told Brent that he looks so grown up, like a teenager in these two pictures (above and below). Where has our baby gone?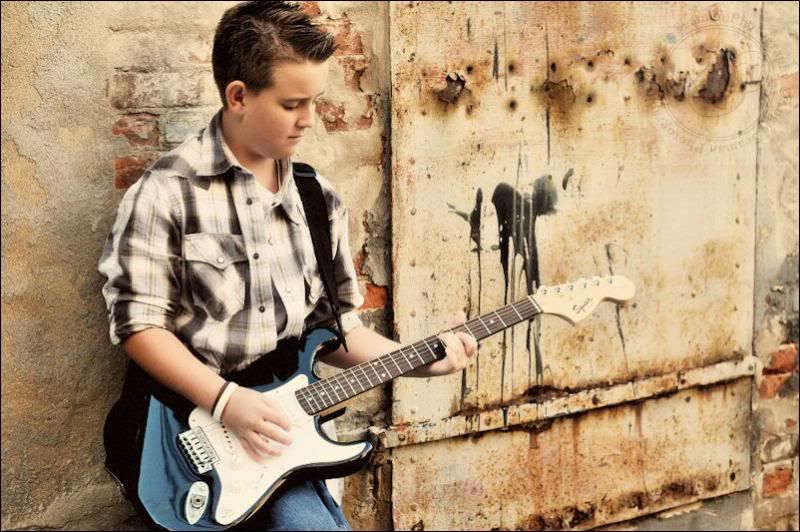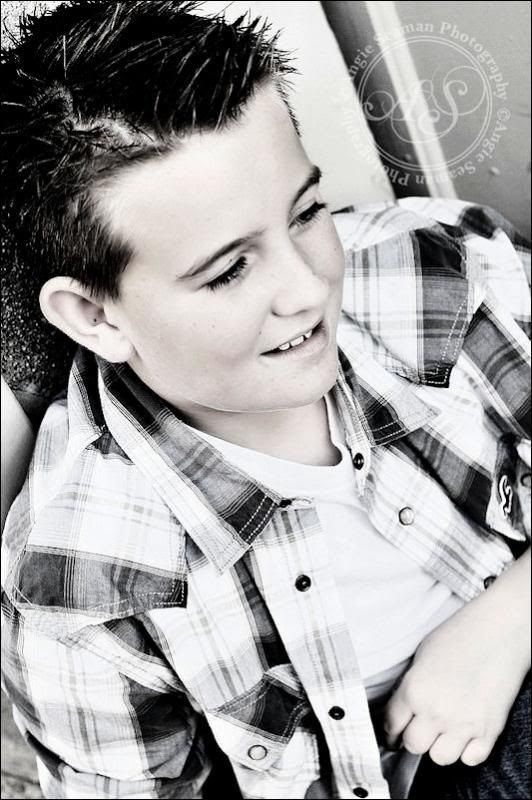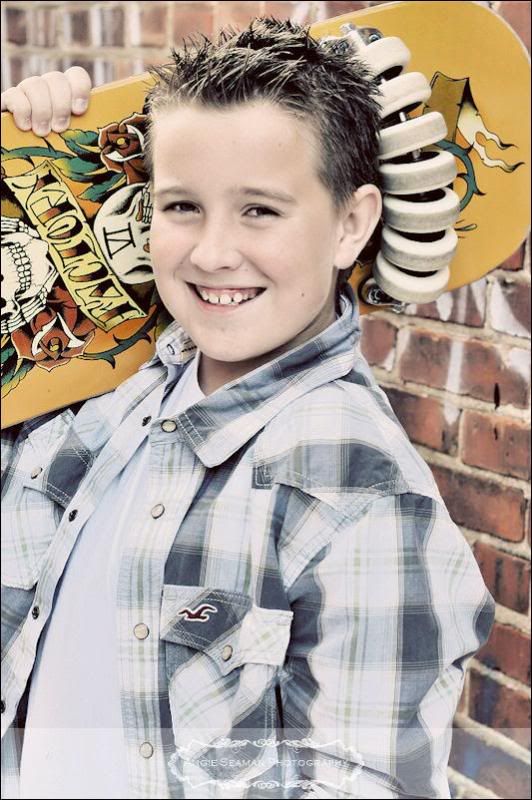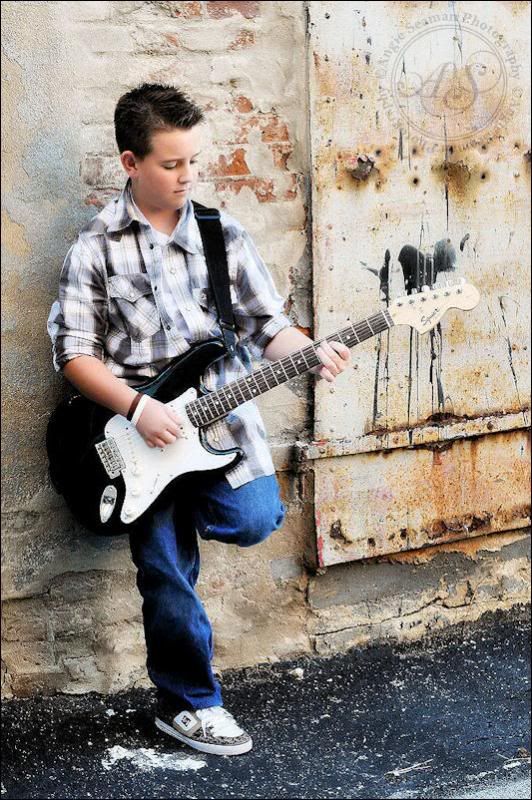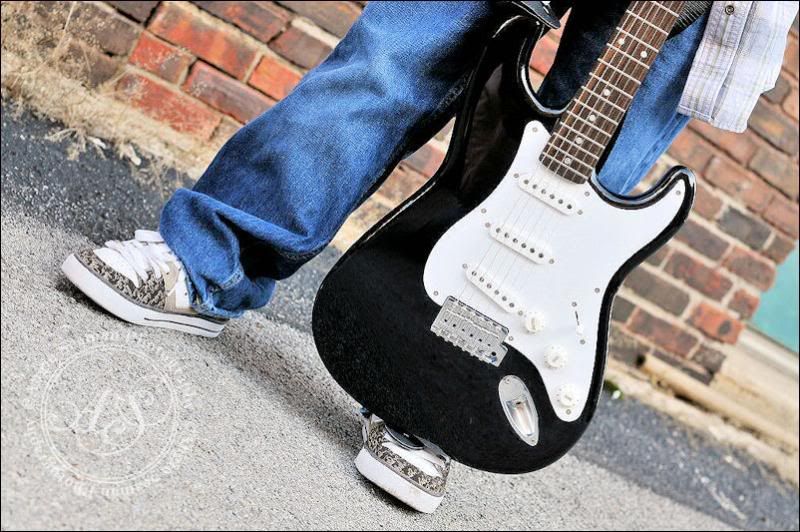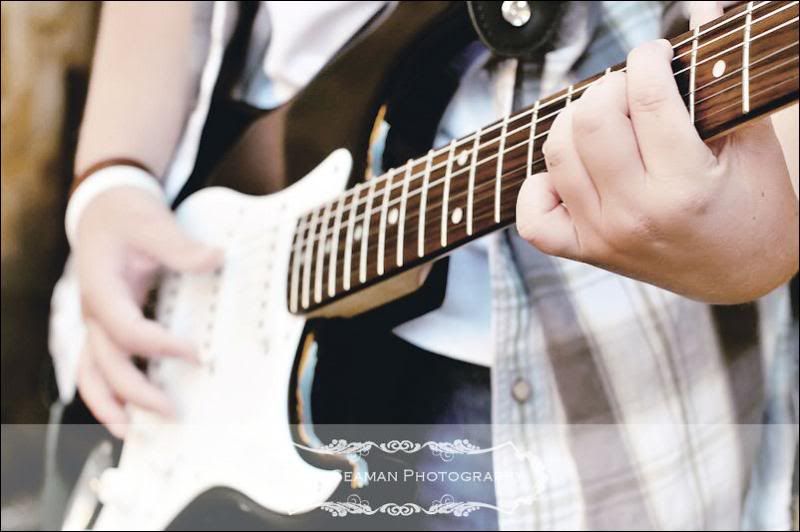 I never knew a blue dumpster could look so good. Wink wink! ;0)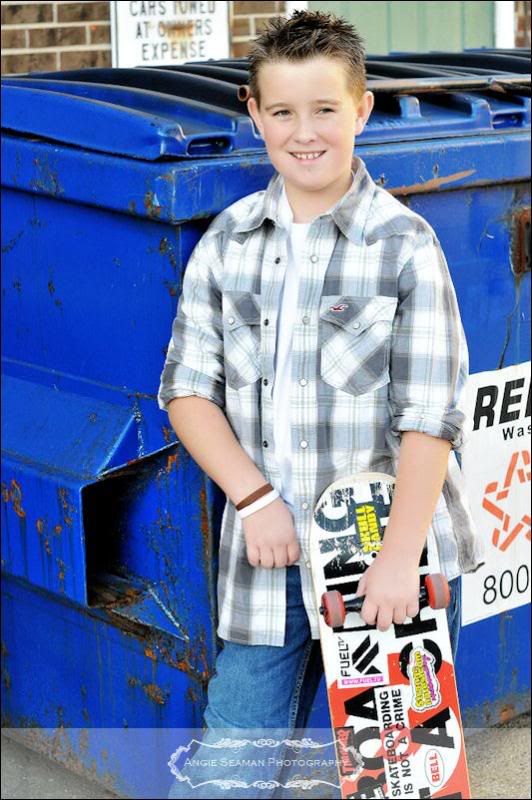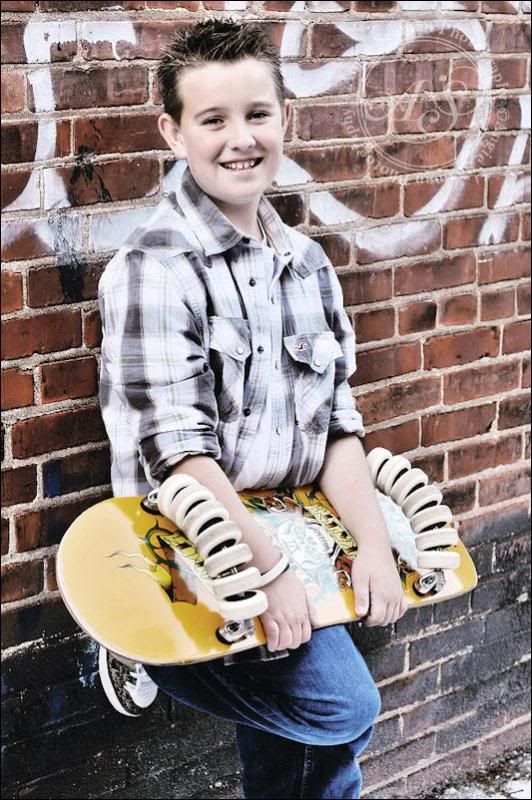 And just for fun...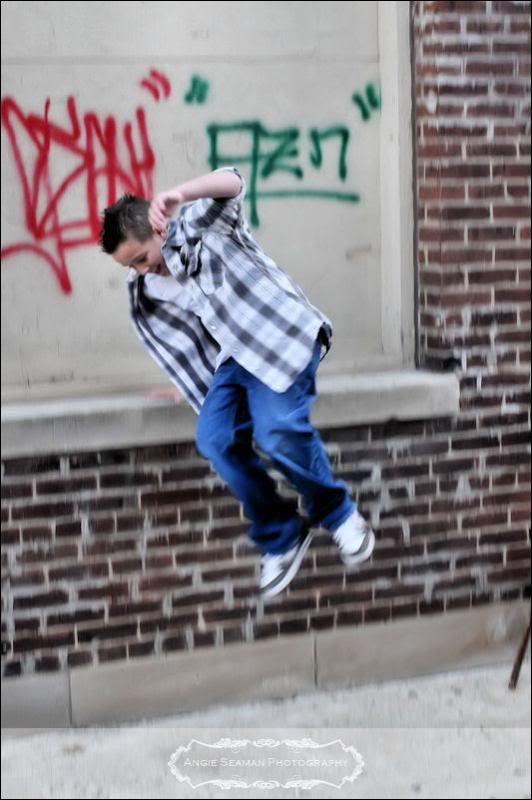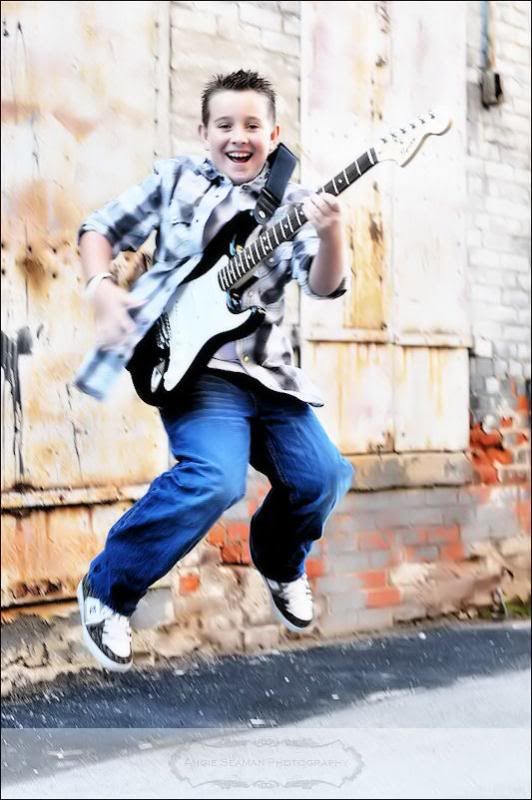 Thanks for rocking and rolling with me yesterday "B-Ster." It was a very cool session and one that I'll remember always. :)
I love you, Mom
PS...Girls, he is t-a-k-e-n!
Labels: grunge, guitar, Indiana children's photographer, skateboard, urban session