THE PUMPKIN PATCH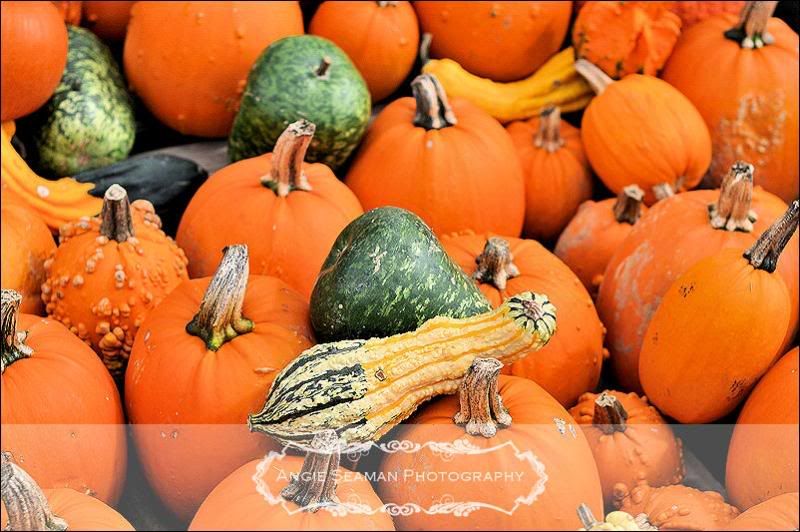 Brent and I took the kiddo's to the local pumpkin patch yesterday. It was a beautiful day with the sun totally shining. It was chilly out but it was gorgeous. I didn't grab too many pictures because it was so cold and I was attempting to keep moving in order to forget the temps. However, here are a few that I did grab. (Excuse Blogger today. It is back to making my images looking all grainy again - and youuuuuuu all know how much I detest when it does this.)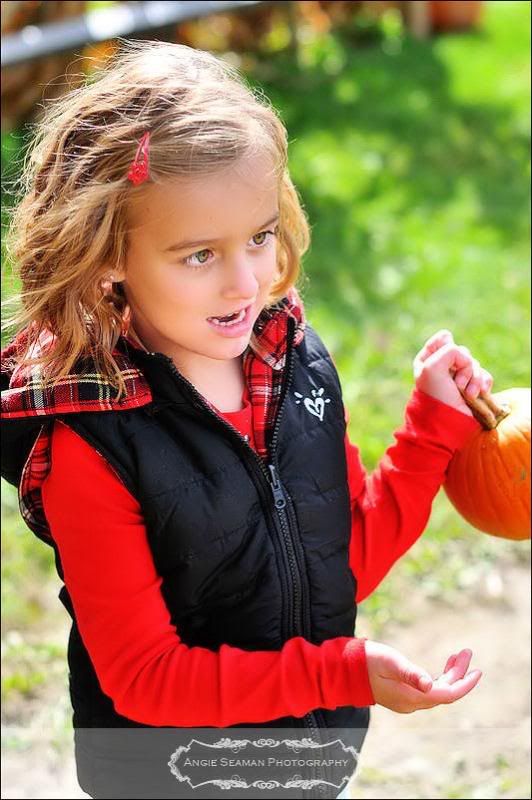 This is Kenidi, above and below, playing with her pumpkin that she picked out. The lighting yesterday was stunning. Her hair looked like golden strands of honey out there amongst the hay bails and corn fields.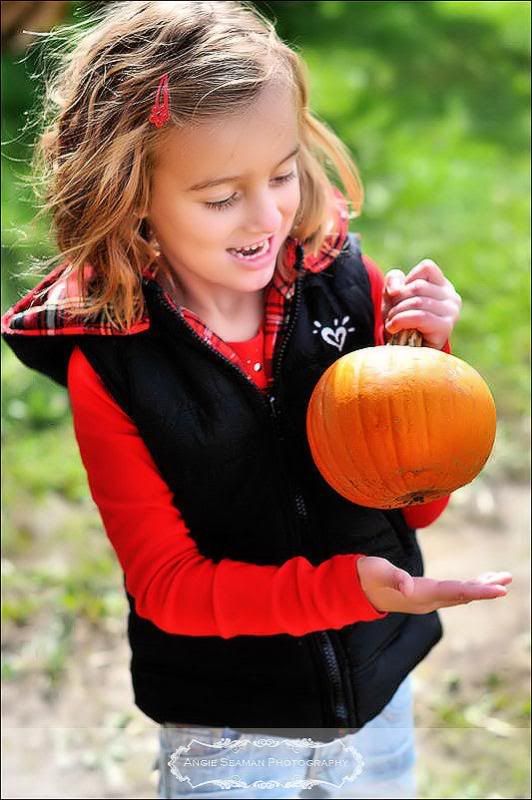 This shot below was out of focus on her face. I
loved it anyway. It shows that under bite of hers that we love so much in this family. Remember, we call her our little "Reggie Miller" because of that under bite. Man do I miss Reggie and the days of him playing for the Indiana Pacers. Basketball in Indy has just never been the same since he retired.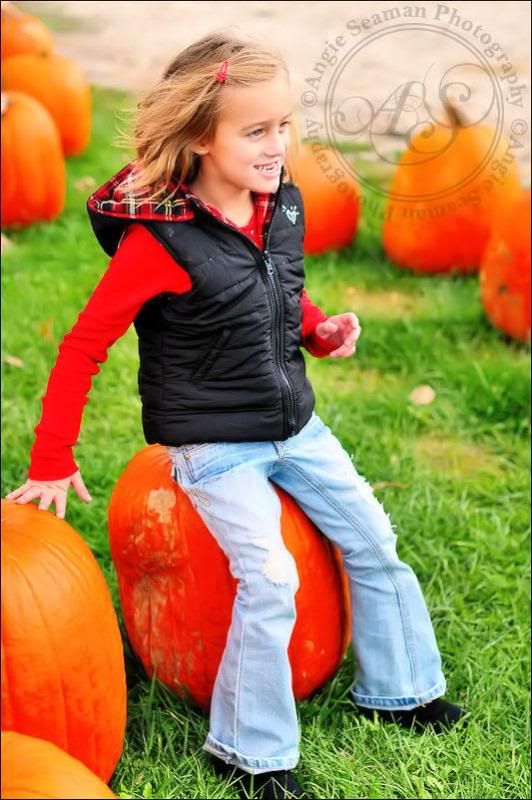 And in this shot below, she was trying to climb the pig pen and make nice with the hog that was in there. One of my favorite photography instructors talks a lot about how the eyes are the "windows to ones soul" and how important it is to make the eyes alive in each photograph. In this shot below, even though she was trying to climb the pig pen fence, her eyes just melt my heart.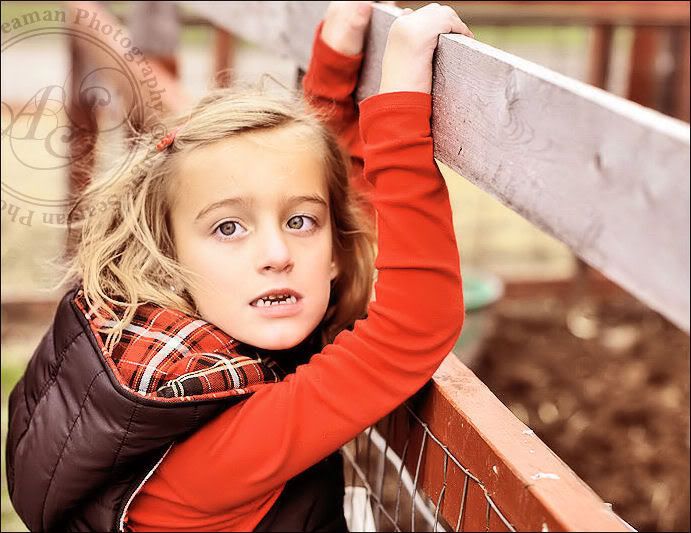 And then here she is with her "Joe Cool" big brother wanting to then get into the covered wagon. Brennen is doing his best to reason with her...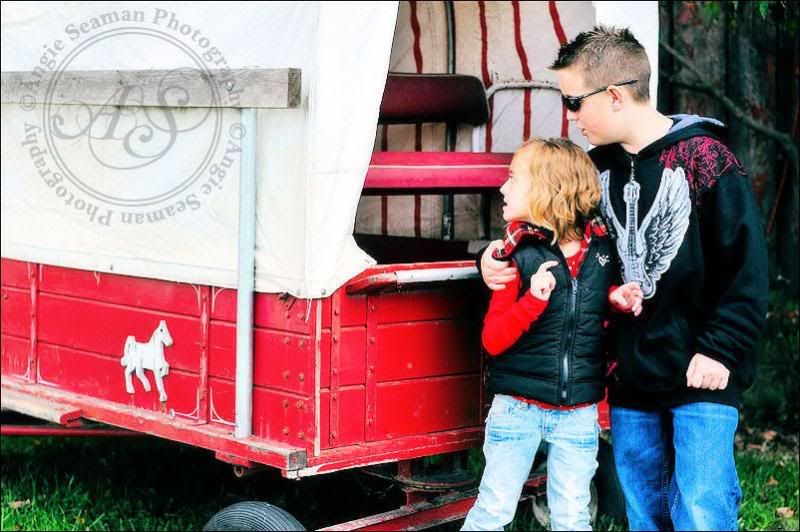 On some days she looks so big to me. However in the picture below...she looks like my baby still. She appears so tiny on this big farm. She loves to roam freely. It's rare that she gets to just run crazy in public places without us trying to keep her tame. She had a ball yesterday.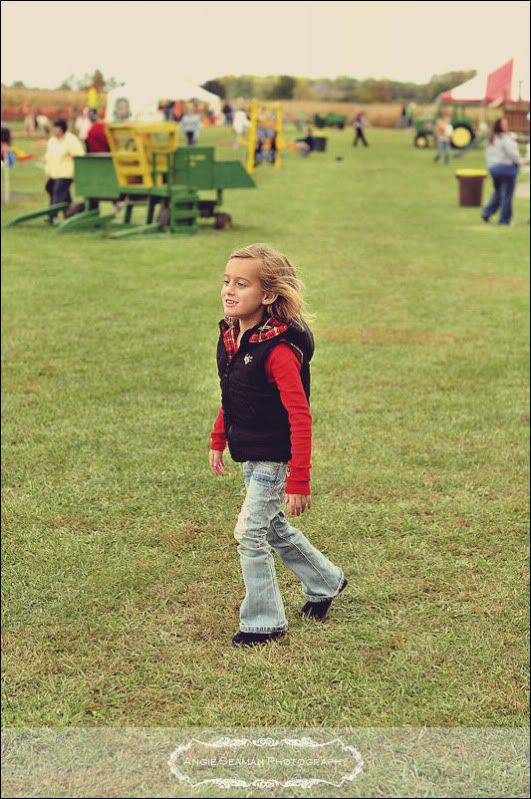 Of course she never looks at the camera anymore when I try to get her to. Either way, here is Daddy with the both of them below. Notice Brennen's..."Just take the picture and let me out of here kind of cheesy grin..."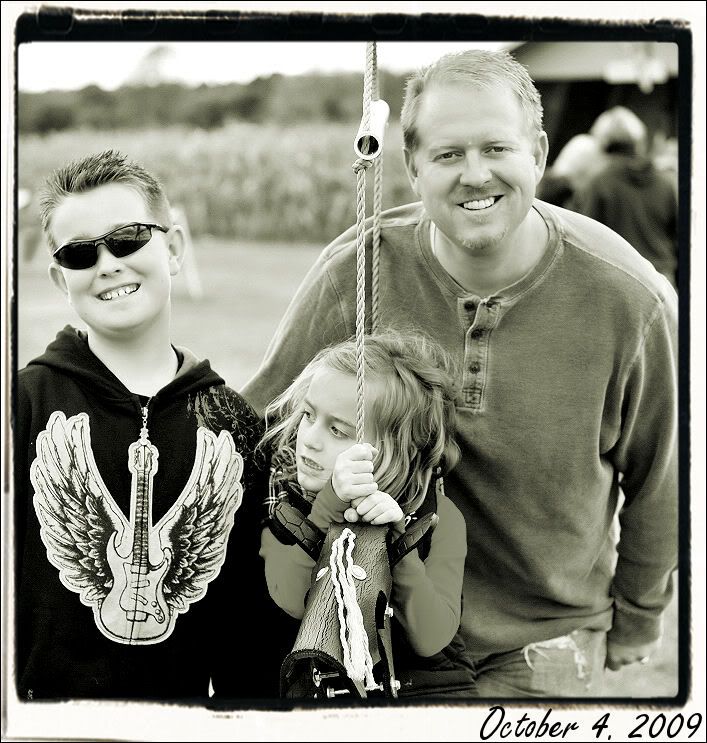 And this series below...yeap...I just had to share it. Kenidi was trying to take off and run crazy again. Imagine! Her attempting to escape...NEVAH! Ha ha! This time though...I caught it on film. She starts out subtle - like she thinks that she can pull it off without anyone catching her. Then, when she realizes that we've caught on to her game...she runs like a gazelle. Really...she does!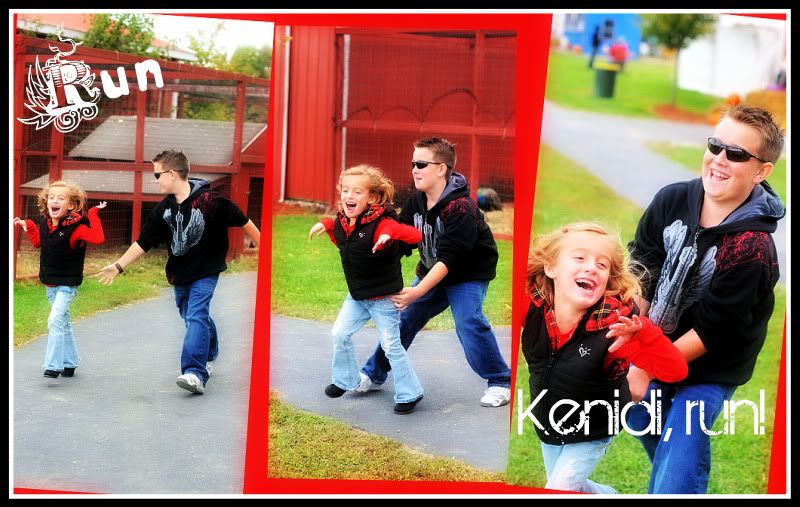 And just for fun...I had to share these images below. If any of you are my facebook friends, you'll know that we talked a lot about forgiveness on my page yesterday. Rev. Run had a quote about forgiveness that I shared with everyone there yesterday morning. It reads: "Forgiveness is VERY important! When you don't forgive someone, it's like drinkin' poison & expecting them to die. 4give 2day!" You guys know how much I love quotes let alone Rev. Runs wisdom of the day. I recently decided that I personally was going to stop drinking so much poison. Well...right after sharing the quote on facebook, we were on the way home from the pumpkin patch and saw that there was a massive picket like event going on in the streets of downtown Noblesville and Westfield. They all had signs that read like this...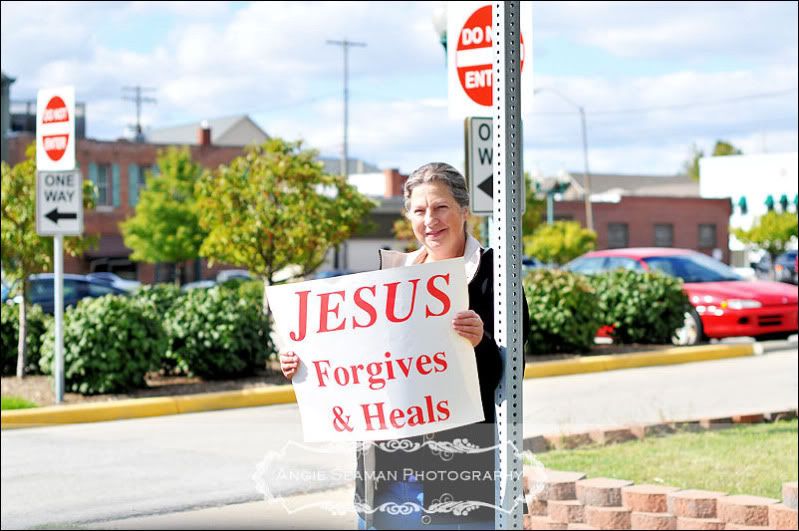 And yes...I had Brent stop the car...hung my head and camera out the window...and asked if I could take this ladies picture. I said to her..."We've all just been discussing this today." She smiled and obliged. This man below was literally praying with his sign as we went by. The reminder was a God thing for me and a lot of others on facebook yesterday. I'm sure of it. I know I needed it.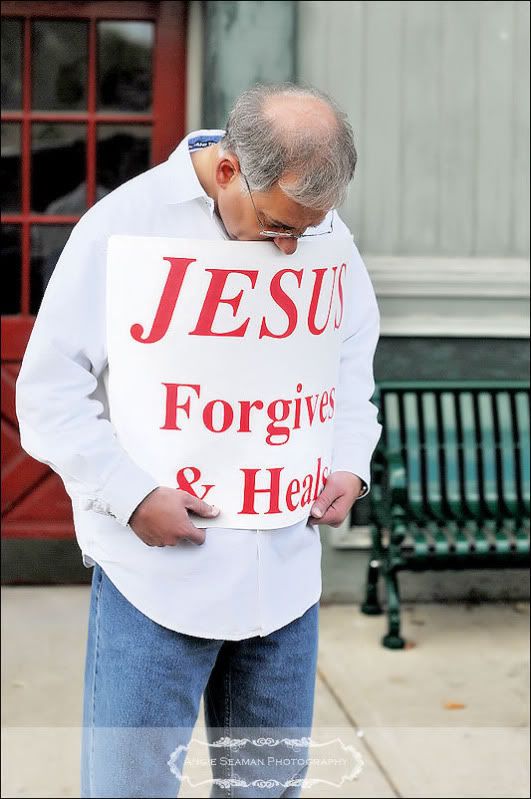 As my friend Nicole on facebook said, "ask for a sign and you shall receive." And we did! God is good! :)
Tonight...I am off to pack a quick bag with my camera and the camcorder in it. Brent and I are taking a very quick road air trip to the beach (Naples, FL) tomorrow. Yes, we are leaving on a flight early tomorrow morning. Way too early actually. I'll divulge more details later. We leave tomorrow morning and come right back home tomorrow night. Please pray for safe travels for us as well as wisdom & guidance. This trip is potentially very important for our family. If it pans out to be anything, we'll gladly share the pieces to the puzzle at that time. In the meantime, I'll sugar my toes in the sand for all of us while there tomorrow. Wink Wink! ;0)
Much love, Angie
PS...Another great quote from Rev. Run that I fell in love with this week is: "A positive attitude may not solve all of your problems, but it sure will annoy the he_ _ out of a lot of negative people." (I freakin' LOVE THIS! Thought you guys might too!)
Labels: Fall, forgiveness, pumpkin patch