SATURDAY EVENING FESTIVITIES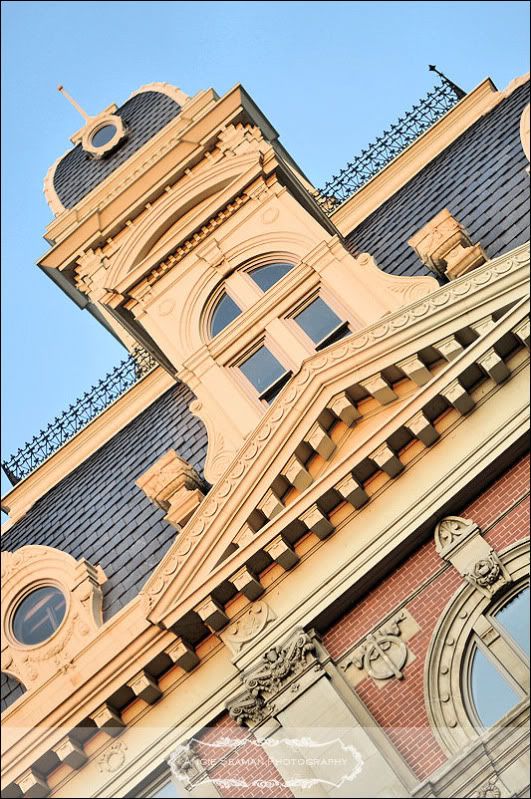 Last Saturday, after church, we took off for bleu cheese and bacon cheeseburgers at Culver's. Following the stuffing of our faces, we headed to a small town near us and donned our cameras. I have a special someone who has taken up a real interest in photography. That someone wanted me to teach them how to shoot - how to work the camera - etc. So...we took to the streets of this little town and shot for the evening. They were having a small street festival so it made for a great evening.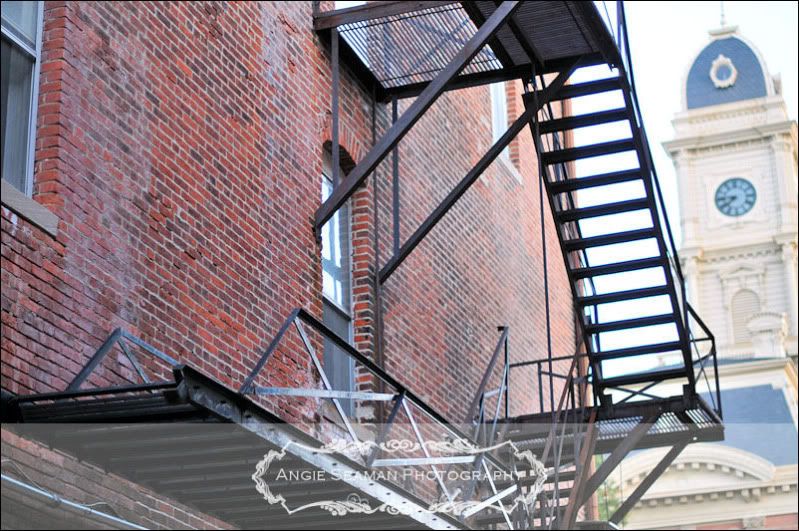 There was no purpose to our shoot - other than to just shoot. Because of that, I shot things that stood out to me. Random things. Things I enjoyed the look of.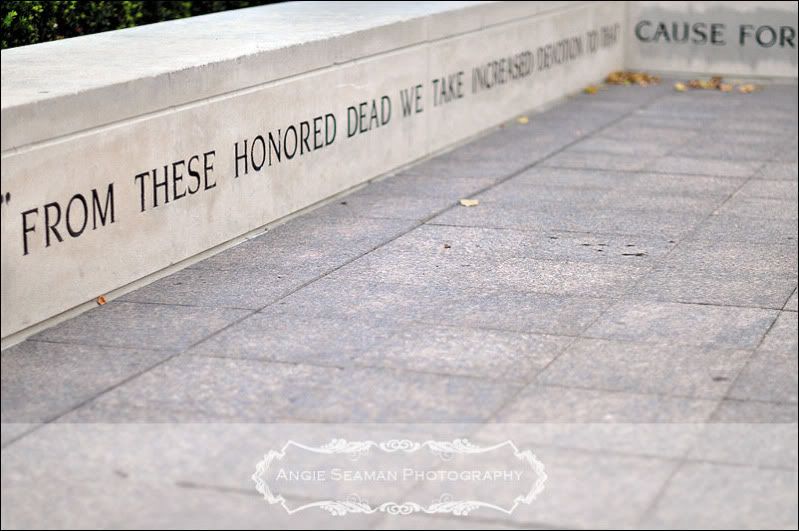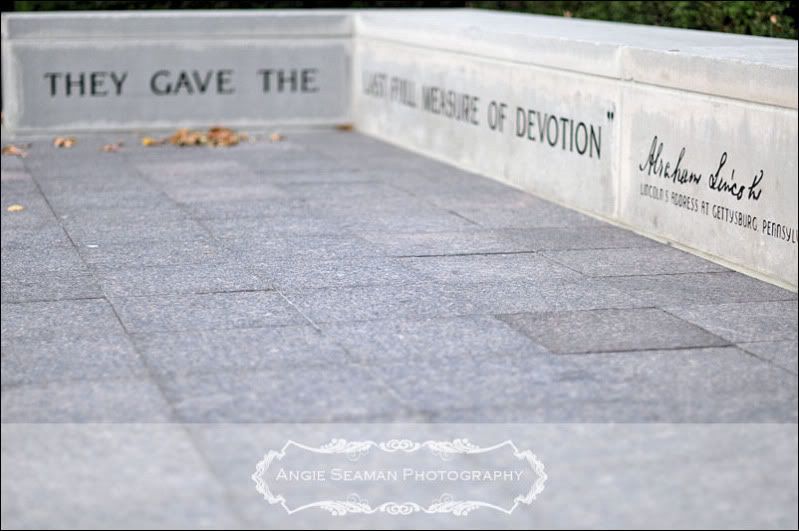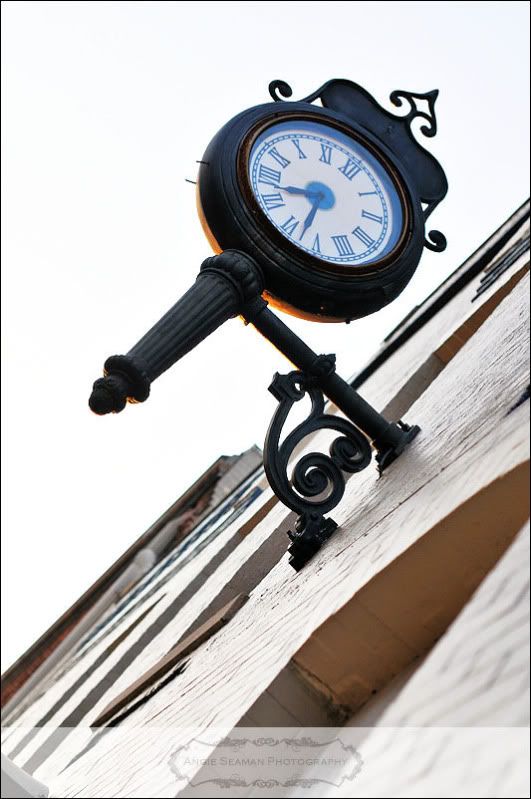 I loved this clock (above)...just loved it...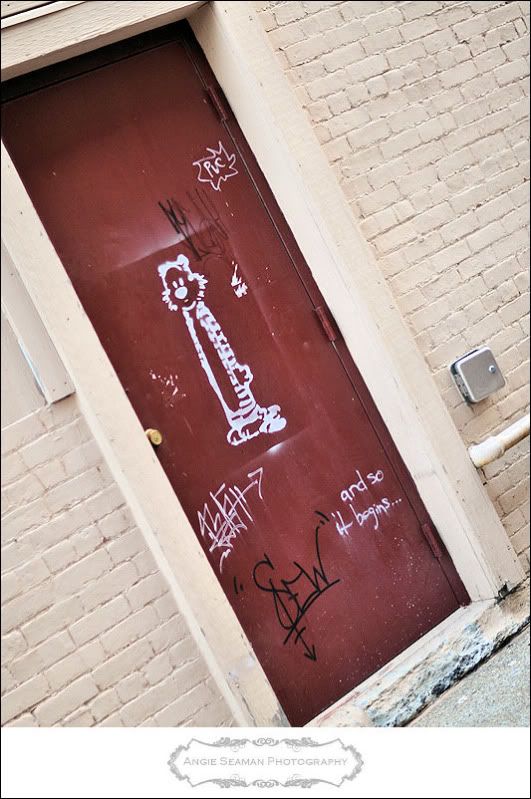 Loved nothing but the word "SEW" spray painted on this door. I guess the word just holds a close place in my heart due to my designing. I later realized, as I walked the allies of this small town, that this word obviously reflected a gang. Gang verbage. Very sad!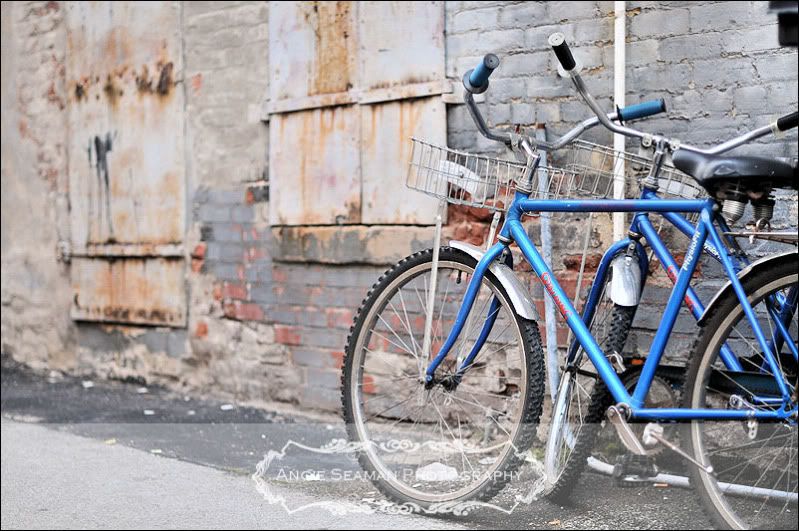 The above shot of the bikes above is probably my favorite one of the night. Loved the bikes, loved the distressed alley, just loved the moment.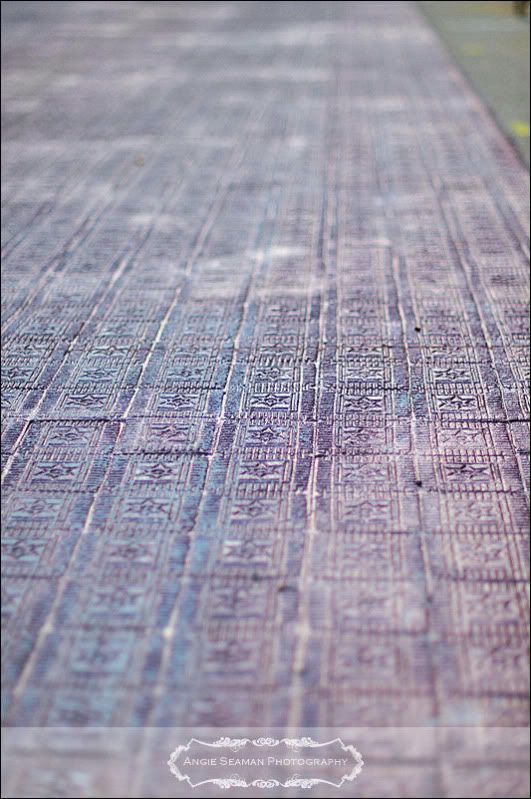 They had the coolest bricked streets. Very unique.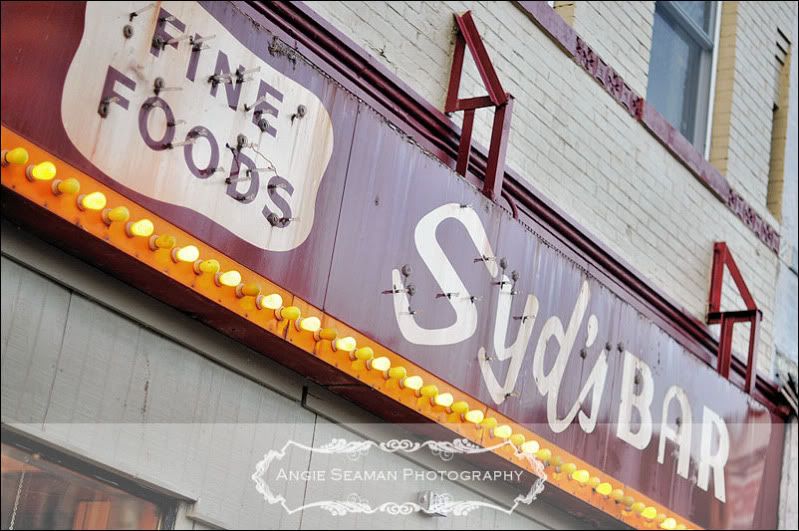 The above sign reflects old memories. This old pub is still alive and kickin'. We frequented this "unique" local back in the day. They have the best fried dill pickle appetizers. YUM! A must try if you ever get there.
And lastly, the highlight to our old town walk and shoot...a young boy band - on the corner - rockin' it out together. I was so impressed that I just had to stop and get images of the moment. They were a hoot...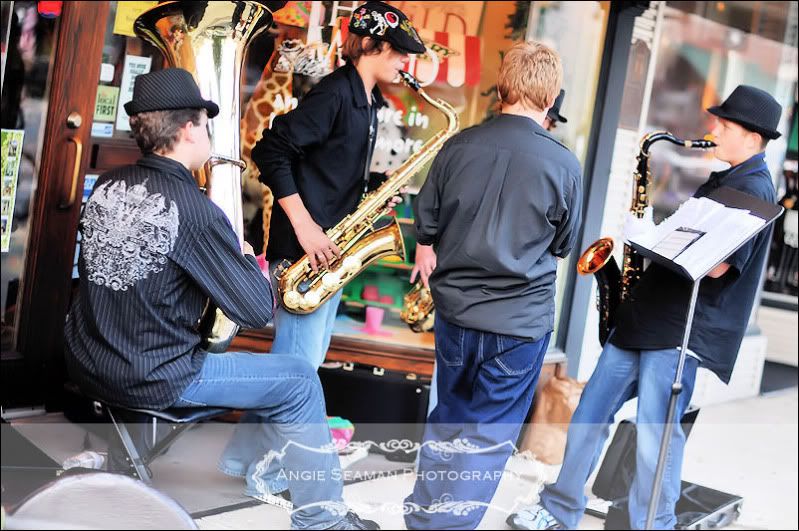 A real treat to our night...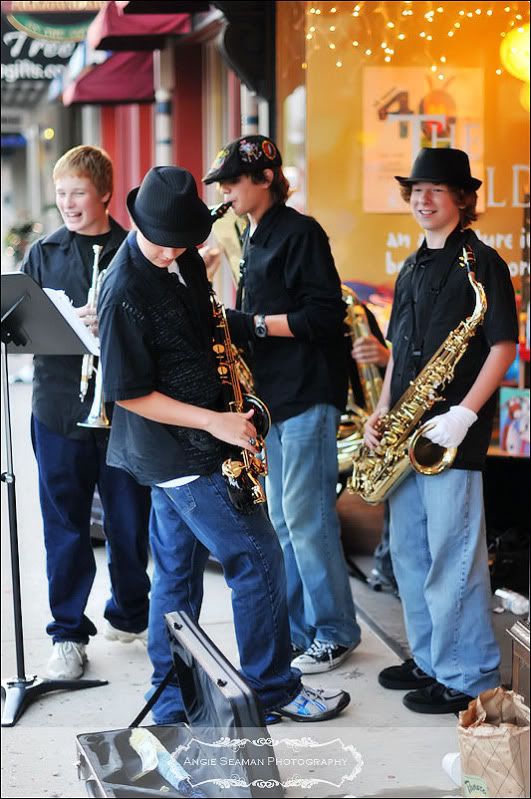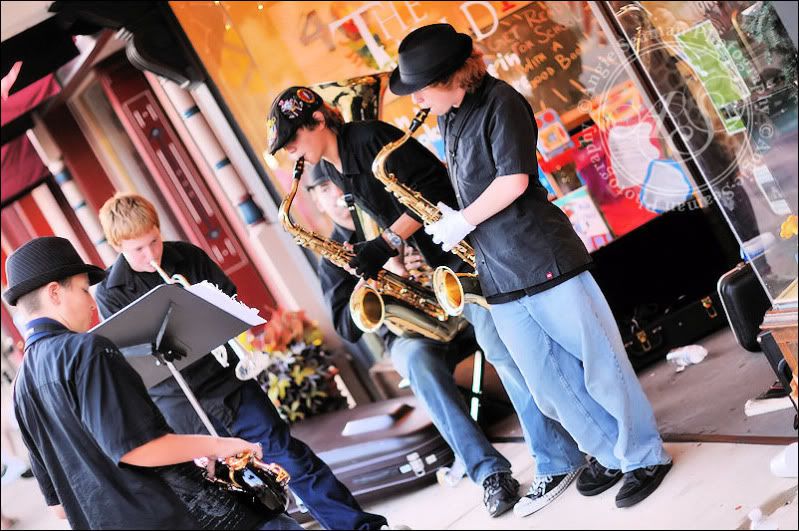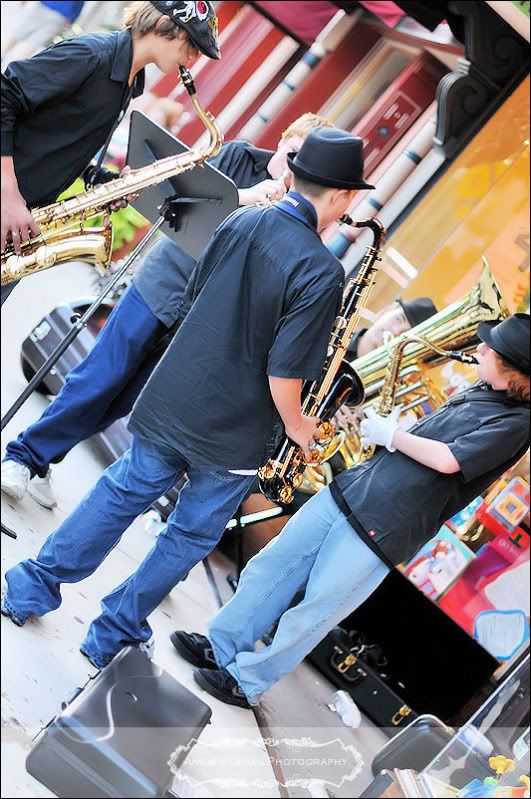 A great evening it was. It was the first time in 2 weeks that I had picked up my camera. After some "nudging," I finally placed big papa in my hands and got to work again. It was a wonderful feeling. I had been having some serious withdraws. And all this week, I'm still rockin' it out with Big Papa. I can't wait to share...
Until then...Much love, Angie
Labels: church, downtown noblesville, saturday evening