PATHWAYS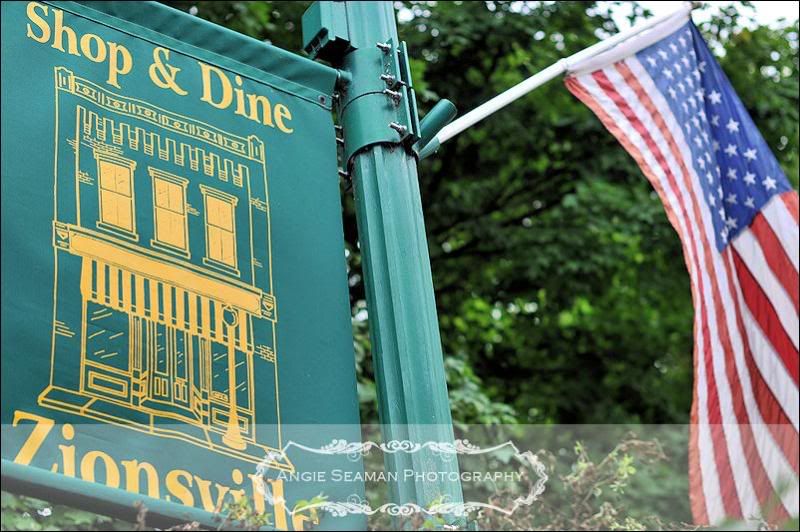 Last Saturday evening, we hit downtown Zionsville or "Z-Ville" as we Hoosiers like to call it. Zionsville is one of the best little cities up on the North side of Indy to reside in. They have a great little town that is full of character and life. There are several adorable little boutique stores, kids toy stores, great restaurants, and beautiful homes. I love the whole town. It's a great little Midwestern town with brick paver streets and friendly people. For those who know Z-ville well, you know exactly what I mean. For those who are not familiar with Z-ville, it is worth your drive and your day spent there. I promise! I took all of these shots on a gloomy day when we had an open window where it had quit raining for a few hours. Amazingly enough! Either way, there were so many things I wanted to capture. It is a town with the heart of America sketched all throughout it. It is the nostalgia of these small towns that I would miss if I ever decided to leave Indiana.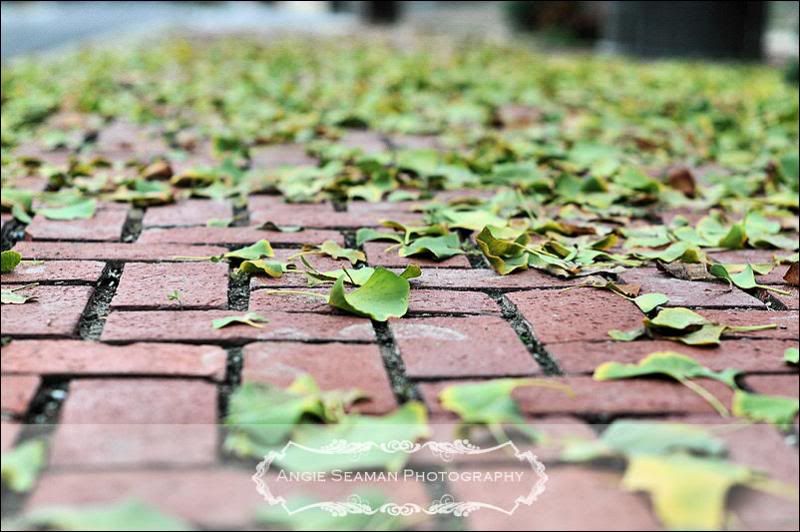 We are a few days away from the month of October. In Indiana...that means that the leaves are beginning to change color and fall is all around us. Again, if I ever moved out of state, the Fall months would be the only season I'd miss when it came to leaving Indiana. The crunching of the leaves, the crisp cool air, and the color casts amongst the landscapes are nothing short of spectacular this time of the year. For example, it was still 92 degrees in Naples, Florida today. In Indy...the high was 60 today. That is a 32 degree temperature difference for those of you who aren't mathematicians - such as myself. :)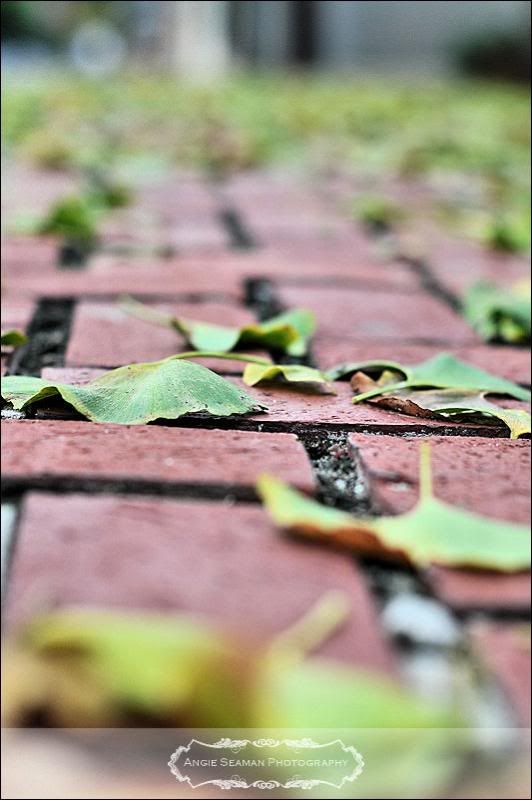 I will interject here and say that Naples has some great brick paver streets on downtown 5th avenue. Ha ha!
I have a love affair with path ways. I only discovered this when I got back into photography. When I see paths, I love their angles, their beginning and their end. I immediately think to myself..."Wow...if only this path could talk." Every square inch of our grounds here on earth lead to somewhere or something. With every step we take during life, God is leading us on a path to a specific experience, a hand written journey that he laid out for us thousands of years ago. When I see a new path, I am insanely aware that someones footsteps were here - many footsteps maybe - and that those footsteps helped build the character of whomever walked them. The good, the bad, the ugly...all of it was strewn along their path. All of it made them who they are and who they are not today.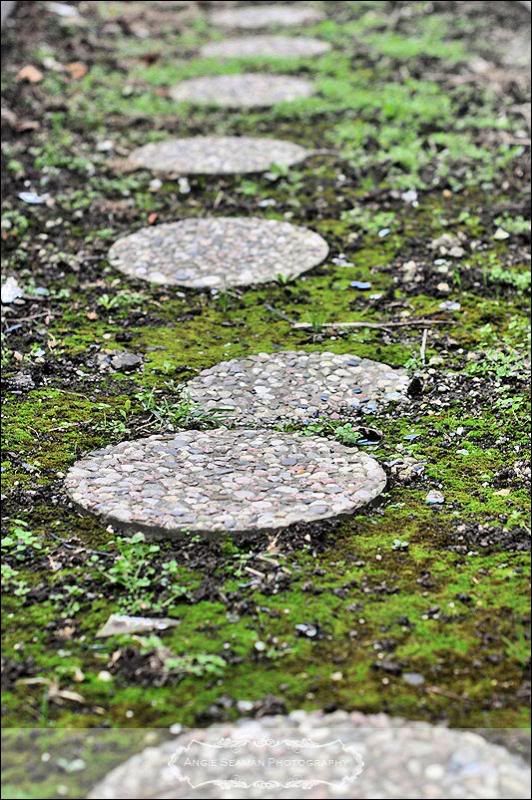 Sometimes those path ways were dark, depressing, and demeaning. In the end though, God always provides light at the end of those tunnels, those trenches, those pathways.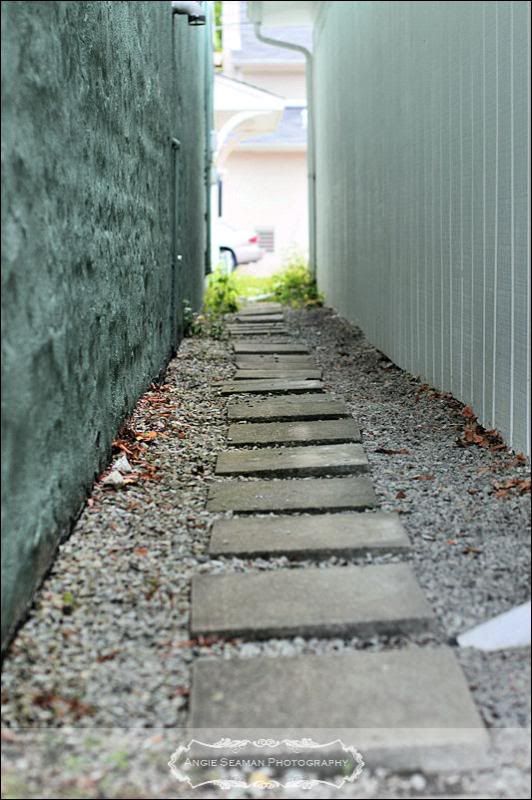 I have had a lot of people ask me in recent weeks if I ever get mad at God or ask him "Why?" The answer to that question is a firm NO! It's quite the opposite actually. I spend my days - whether good or bad - thanking God for the blessings he has bestowed upon my life. And when I say blessings, that includes the ugly parts to my life too. The moments when I've been hurt or betrayed, the moments when I give birth to a special needs daughter, the moments like when I learned of my hole in my heart, and so forth. It is for those events that I am most thankful. Because without them, without those life altering monumental moments, I would not be who I am today. I wouldn't be as strong as I am today. And I sure the heck wouldn't appreciate everything that I do today. It is for those ugly moments in my life that I thank God the most for. I give him the glory and remind myself that all things happen for a reason and that God never promised Christians that life would be perfect. His promise only stated that he would "be there" as we endured the pain, the betrayals, and the torment. I know I've said this before here on the blog but it is during those trials for me that I often find myself praying for those who do not have a relationship with Christ. It's in those moments that I often wonder how others get thru life without a personal relationship with our Lord and Savior.
I realize that many of you who read my blog might not be Christ followers. It is because of each of you, that I choose to share my love for God as openly as I do here. I pray that God uses my openness to plant seeds whenever possible. With that said, I also know that there are plenty of Christ followers who do read my blog. And in between each of you, there are hundreds more who are yearning for information, support, or encouragement when attempting to form a relationship with Christ. Some of you are on the fence, confused, and overwhelmed with what it all means. I pray that by sharing my trials and tribulations, my hurts and my pains - publicly on the blog as I have in the past - that it will not go unused in vain. I pray that God uses those writings, those down moments, and those struggles of mine...to prove that life is like fence rows. Many days are stagnant...all on one plane. Many days carry on just fine with all of our ducks in a row...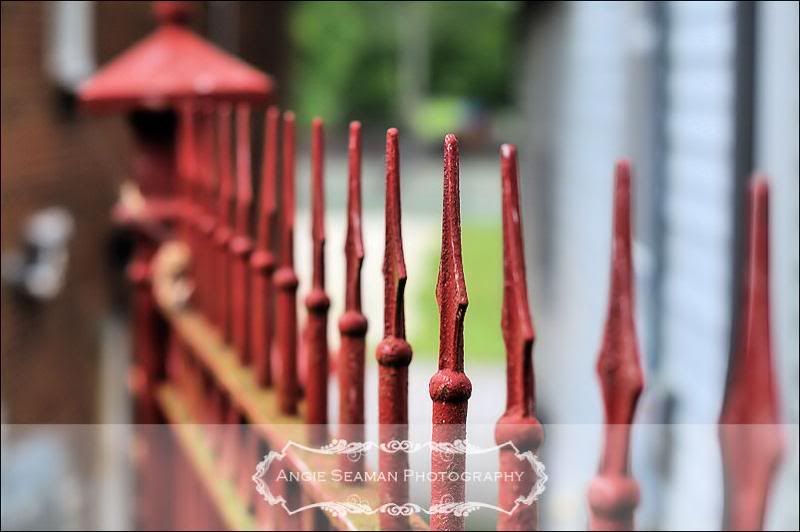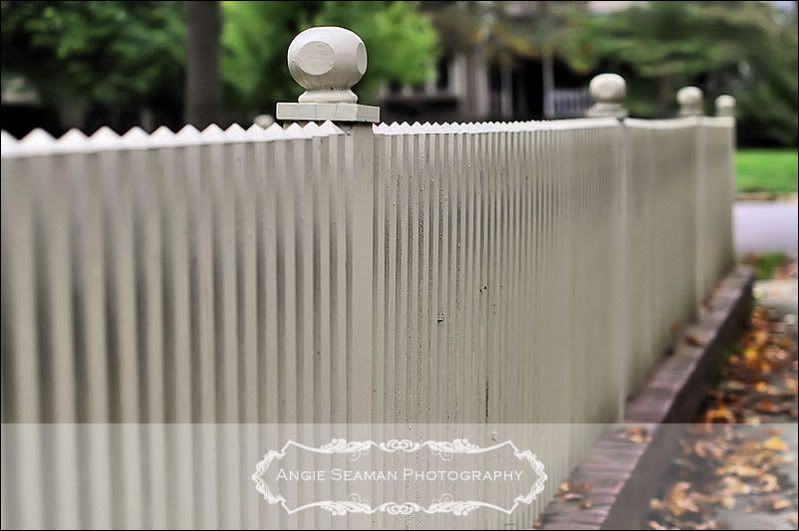 Then there are those days that God warns us about though. Those days that are like roller coasters - with tons of ups and downs, dips, and even plateaus...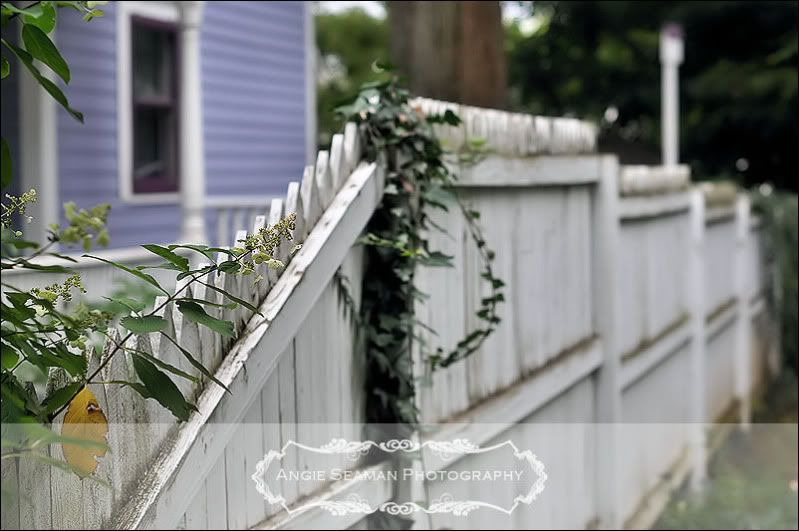 It is during those days that we need God the most. I know I do anyway. It's in my "blah" moments that I find myself praying to God to help carry me through. I ask for signs - although most times I never get them. And if I do get them, they are most times never the sign I was hoping for or rooting for. When life gets us down, God is there to pull us up. As cliche' or corny as it sounds, it is the truth. Again, I never get mad at God. It is thru him that all things were made possible. The good, the bad, and the ugly. And quite frankly, when I hit a rut, it is most often when God is trying to get my attention about something. I like to commonly refer to it as the baseball bat to the knees theory. Many times God is there attempting to tap on our shoulder and get our attention. However, we usually aren't listening. He tries to get our attention thru many avenues before he finally whips out the baseball bat and swings it across our knees - producing so much pain that you can't help but buckle to your knees and reach for him. It is through that reaching that we begin listening to what he has to say. Admit it...we've all been there. Stubborn, doing life our way instead of his way, ignoring his calls, etc. I know I've been there a thousand times in my 34 years of life. God gives us many options in life. Which checkered path are you choosing?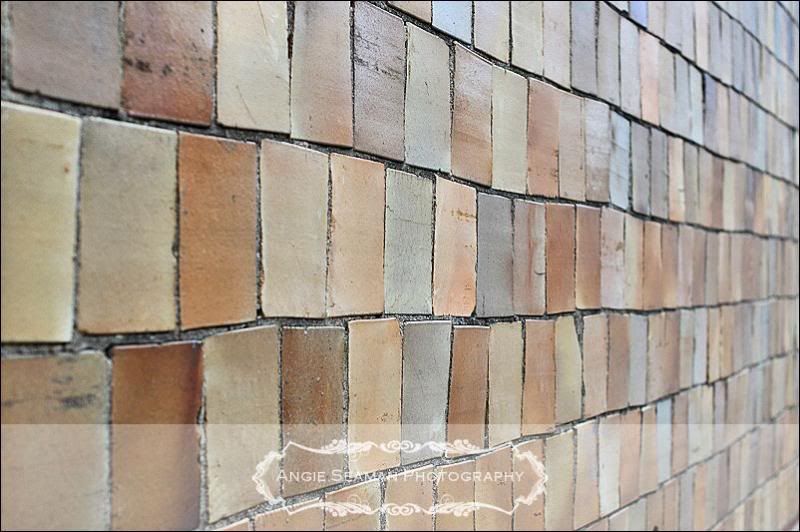 Is it a path glorifying God or are you still living for yourself?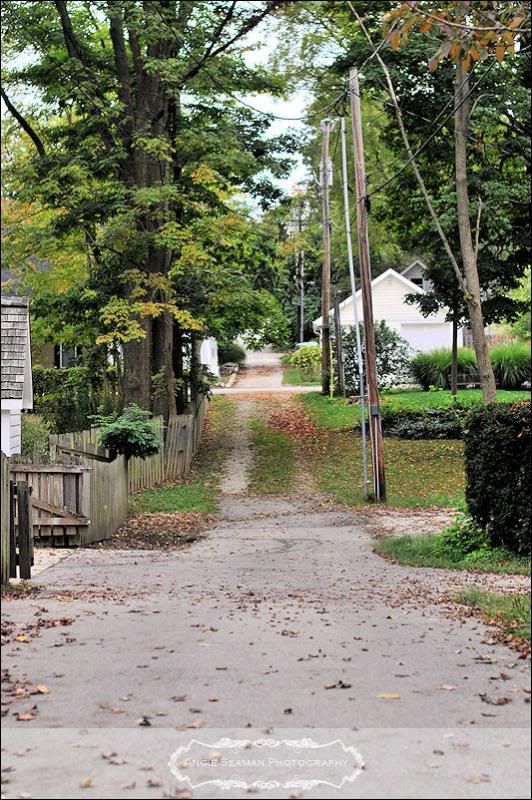 If your path could talk, what would it reveal about you? Do you sometimes feel like life is flying ticking by but yet something is still missing within you?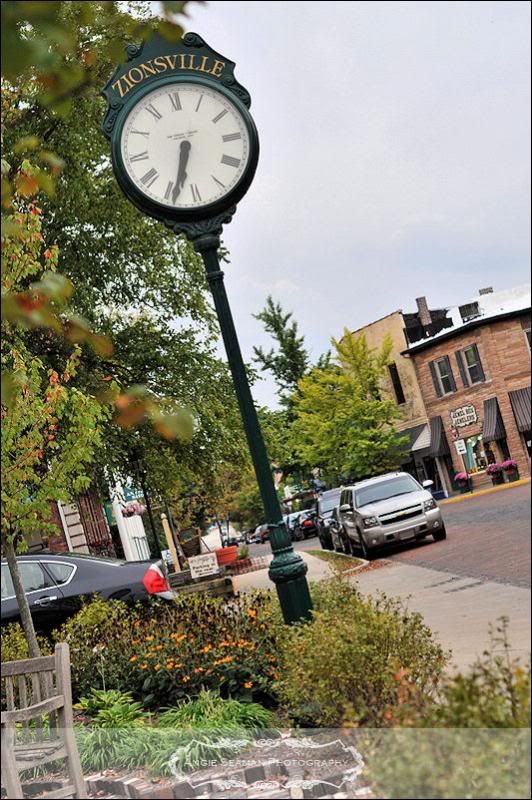 If so, I can almost guarantee you what is missing.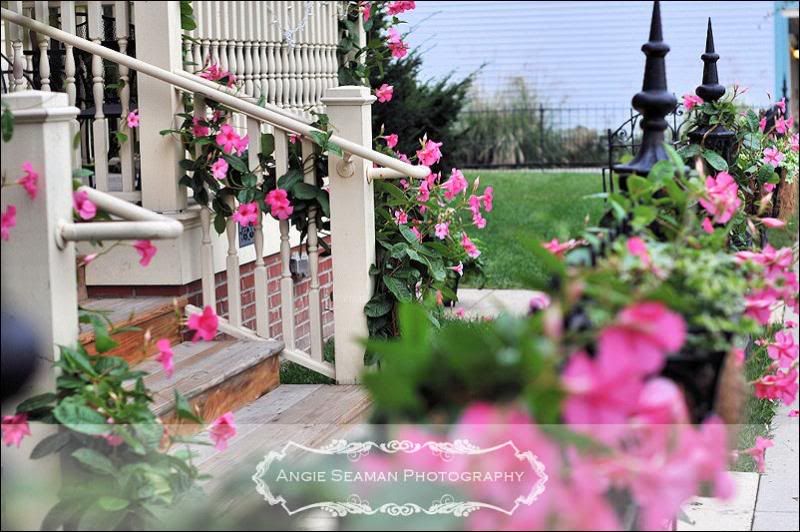 You see, even though with God, there will still be days like fence posts - with many ups and downs & many twists and turns...those days will be far more colorful and much more comforting with God by your side. He will keep those promises to help carry you through the trenches. I'm living proof. He will open doors for you that you never knew possible...all leading toward new paths. New wonders. Or maybe...just maybe...he'll keep you on the exact same paths - just with new eyes and ears - with new senses to reveal new opportunities. All new plans.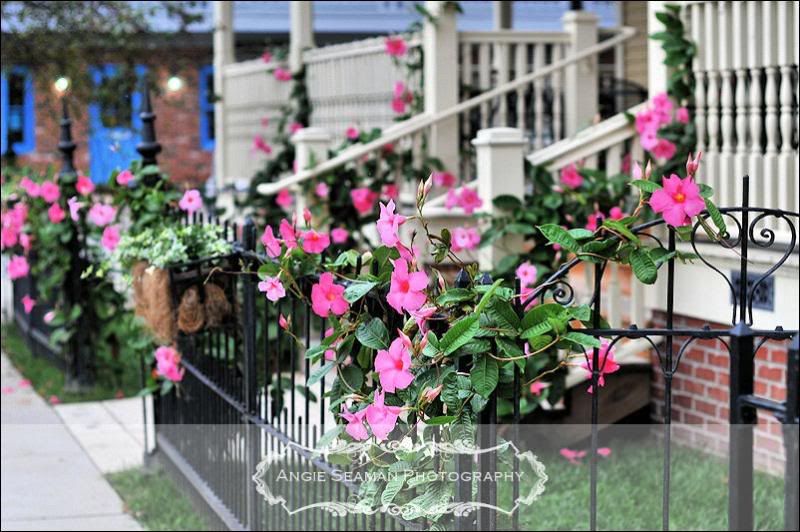 As I sit in amazement of God's grace today and his ability to soften my heart during a very dark time, I realize once again how blessed I am by his promises. His ingenious acts of leading me toward forgiveness at a time in my life where I never thought forgiveness could be possible just astounds me. It's a work in progress - a daily & very hard job - but I know it is possible with God leading me thru the valley. I have no idea what my future holds. I do know that I'm ready to rock it out though - ready to take on whatever God has in store for me and ready to learn whatever it may be that he is still trying to teach me. I did put in one small request to him though. I simply prayed that as I'm rocking out life's lessons and awaiting his teachings, that he simply allow me to rock it out and wait it out by the sea - preferably. Wink wink! ;)
Much love, Angie
Labels: pathways, Tiny town Tuesday, Zionsville