URBAN SHOOT - DOWNTOWN, INDIANAPOLIS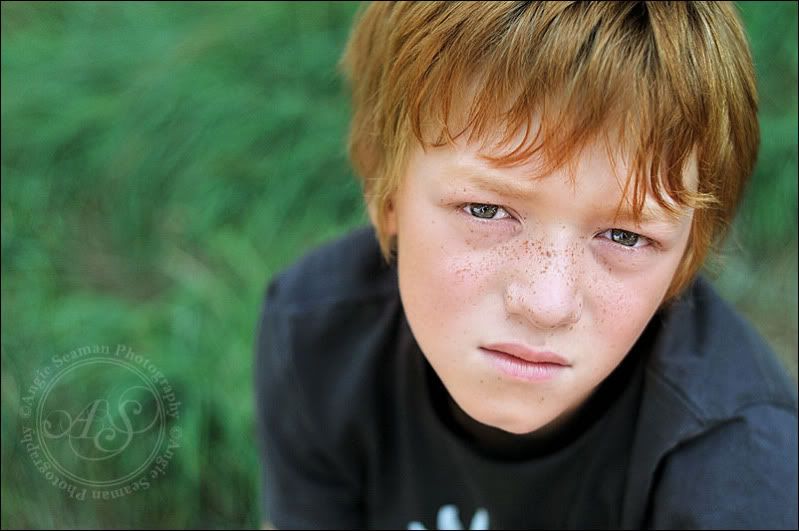 I recently had the pleasure of photographing a very stylish young man. Not only was he trendy but he sure knew what to do in front of a camera lens as well. Very photogenic to say the least. These shots were done with Leah during the mentoring workshop. In fact, this is Leah's oldest son. Needless to say, due to his experience in front of a camera, he made my job extremely easy.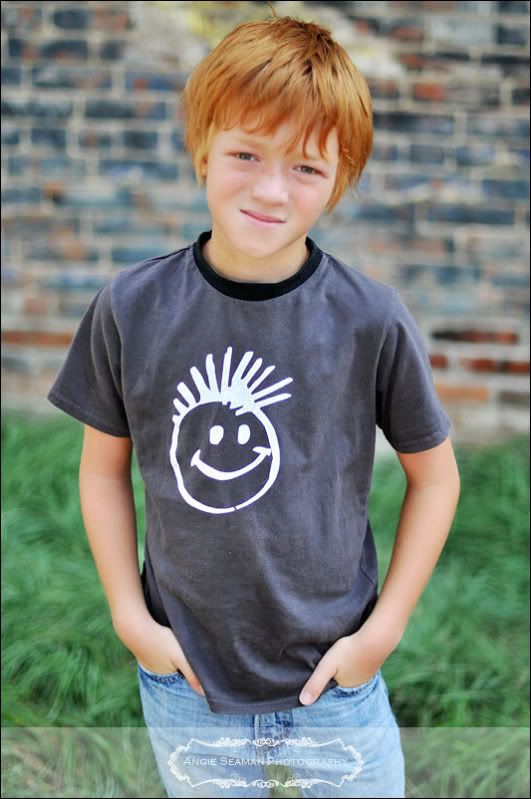 I loved his smile but I also loved his ability to just kick back in front of the camera as well. He knew when to smile but he also knew how to just roll with it so naturally.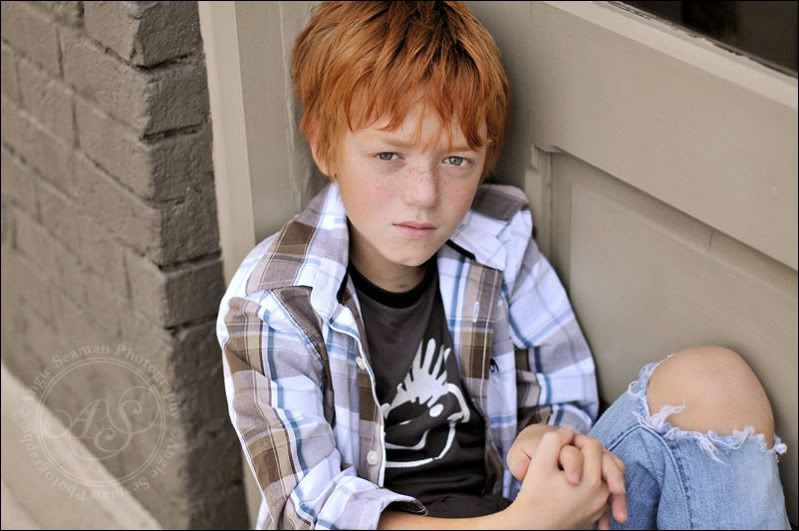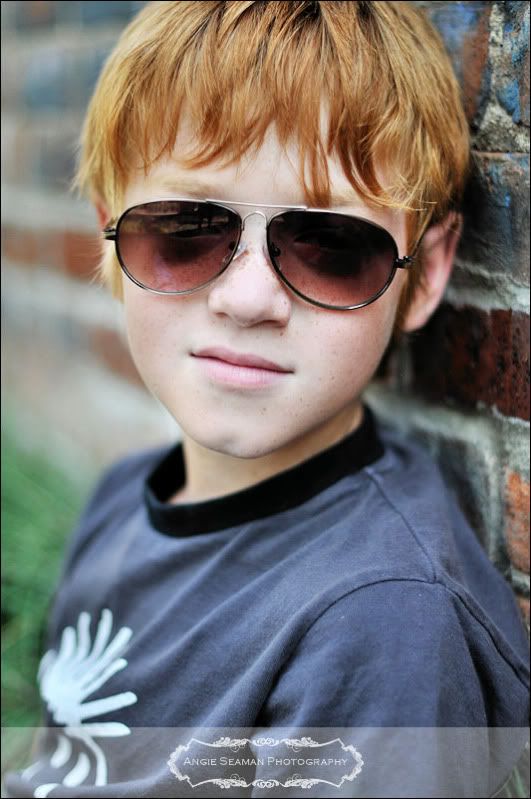 His Mom brought these sunglasses for the shoot and I loved them. Again, I'm a shades girl so any kind of sunglasses make me giddy. I particularly liked his aviators. :)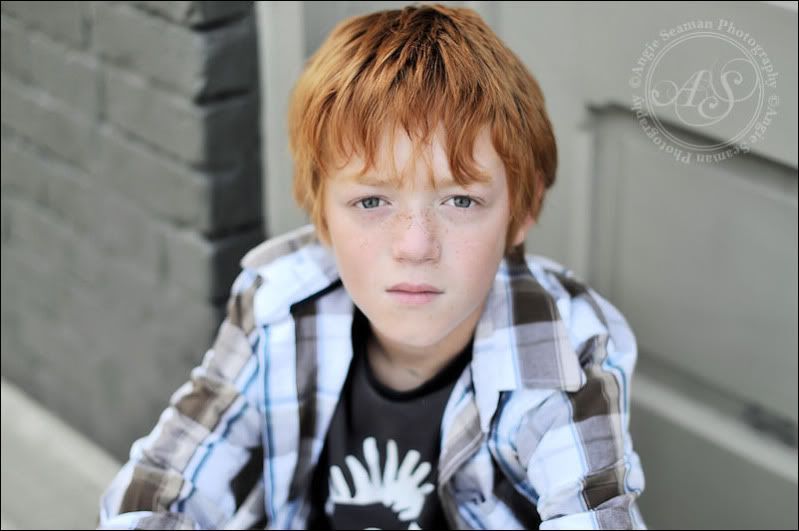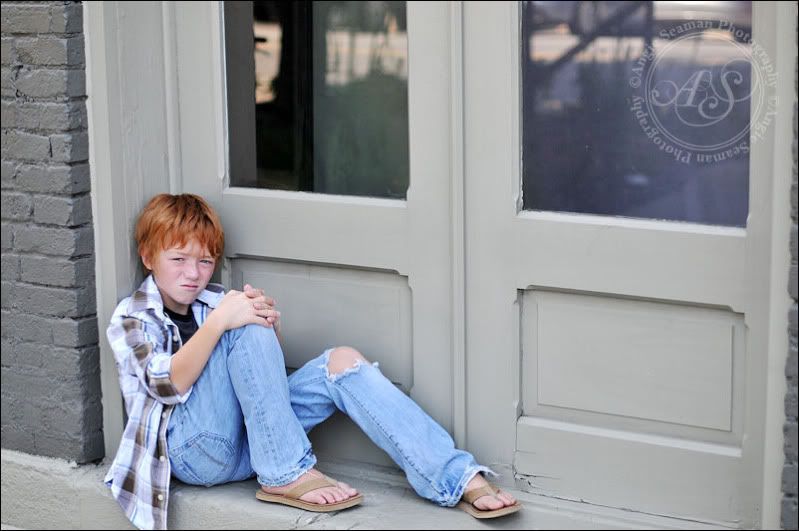 This shot below ended up being a little too "low" for my taste but I still loved it either way. Therefore, I decided to post it with the others.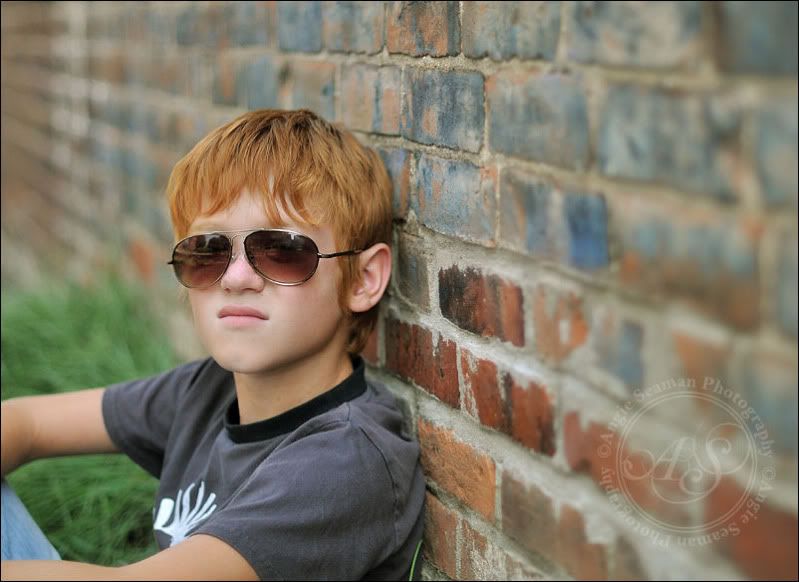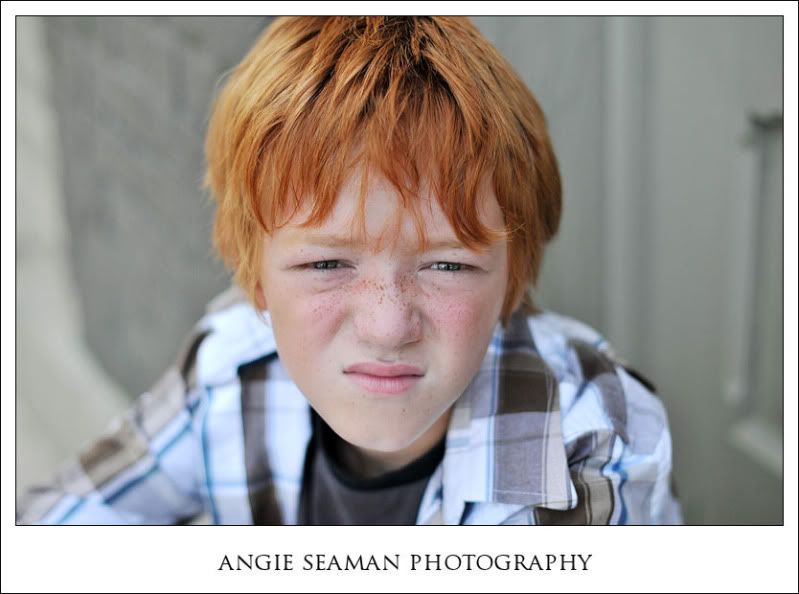 Love his look here. (above) The scrunched nose, the freckles, just all of it. Too cute for words.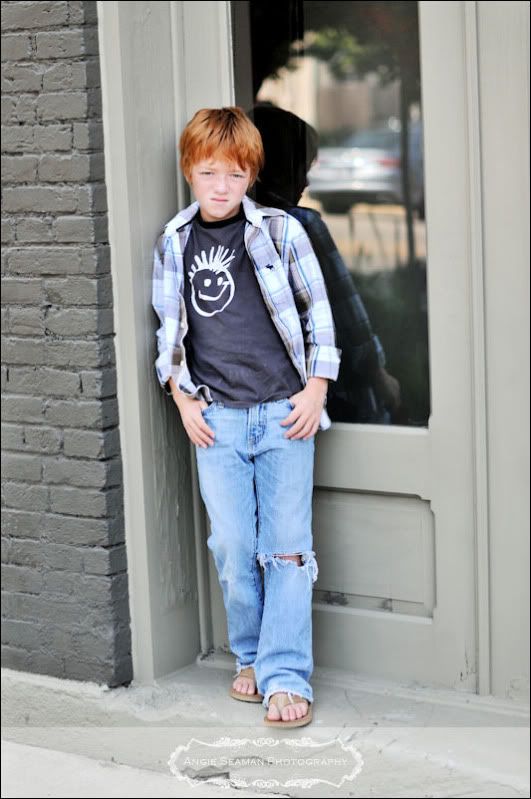 And lastly, how about this laugh below...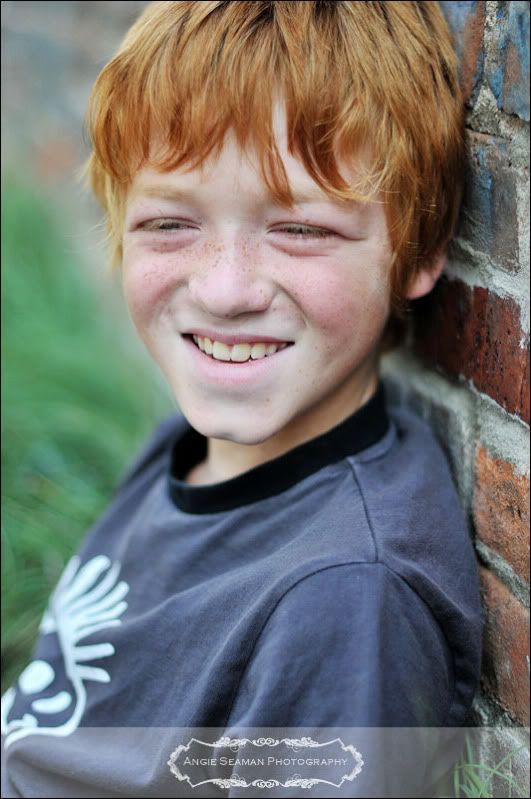 Love, love, love it! He totally needs to be in a GAP ad somewhere. :) A huge thank you to "G" man and his family for allowing me the opportunity to shoot with him. He made my job ridiculously easy. :) Stay tuned...I'll have more of "G" man in another part to this Urban shoot which I'll be sharing soon. Blessings, Angie
Labels: Angie Seaman Photography, Children's photography, Indiana, Indianapolis, Urban shoot