MENTOR WORKSHOP - PART 1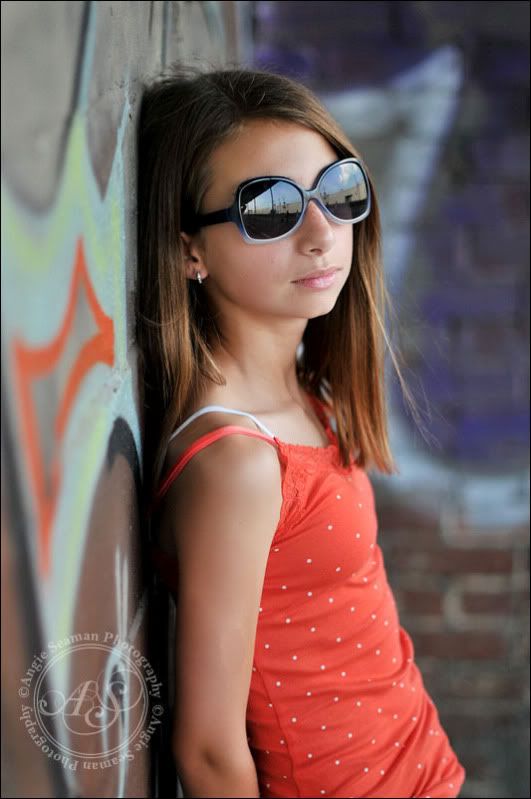 Gosh, I don't even know where to begin with these shots. I spent the last 4 days pouring over them and attempting to organize them all the best way possible for the blog. (to show you guys) In other words, I'm overwhelmed. Ha ha! After over 600 and something shots, I don't know what to show and what not to. They are all starting to run together now. Either way, I thought I'd share this shoot first. I'm going to break the images up shoot by shoot. This particular one was actually the last of the 5 shoots that we did together out of the 3 days I was there. It was by far one of my favorites though because it was one of two urban shoots that we did. Therefore, we went to downtown Indianapolis and Leah shared some really cool locations with me that I can't wait to use again someday as another backdrop. I'm all about the funky, urban, out of the box, backgrounds. Very cool! This first set of images was done at an old abandoned train depot in a not so great part of Indy. However, the location was a photographers dream. I loved it. This first round of images are all of a model that is a client of Leah's. She had shot her before. The Mother of this young girl was kind enough to allow us to use her again for a practice shoot so that I could have hands on experience.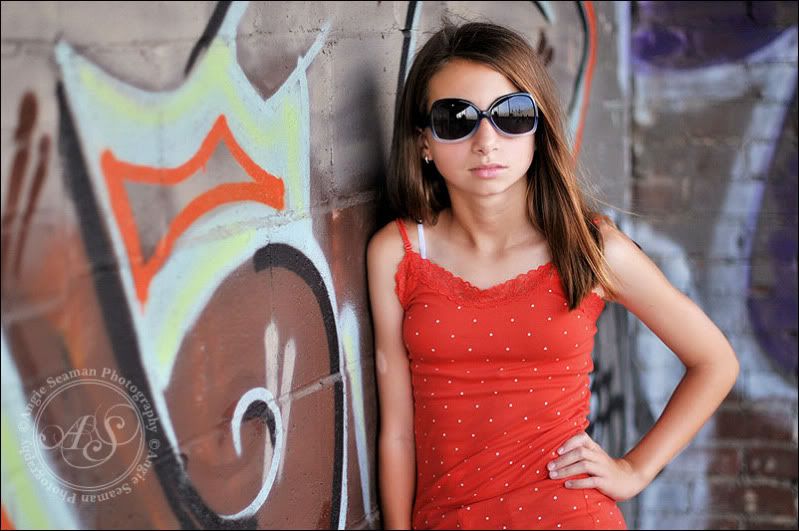 Needless to say, as you will tell by her "look" in these images, this little gal made my job very easy and very fun. She was full of personality and I loved working with her. I'm leaving out names for security purposes but hope you will enjoy her personality via these images as much as I did by way of meeting her in person. What a doll!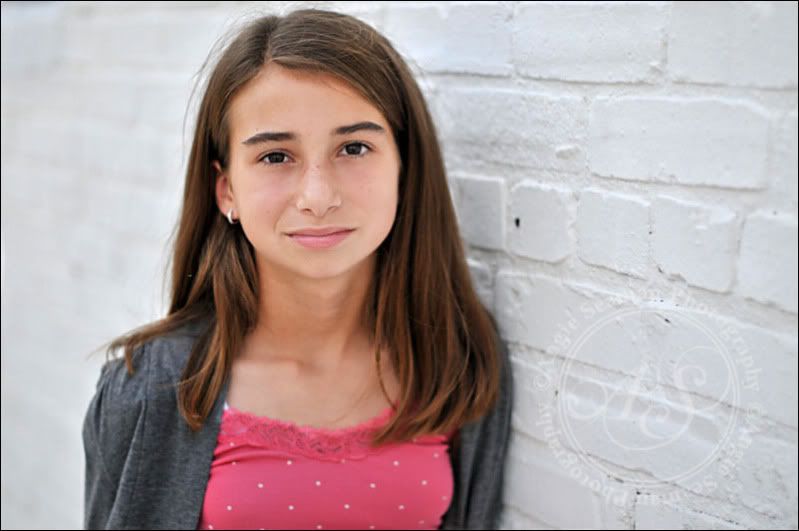 This shot above and below was taken in a different area of town. Still loads of fun with great old, worn out, back drops. LOVE THEM! We even had some goofy fun in front of the camera during parts of our session. This one below is just a small example of that...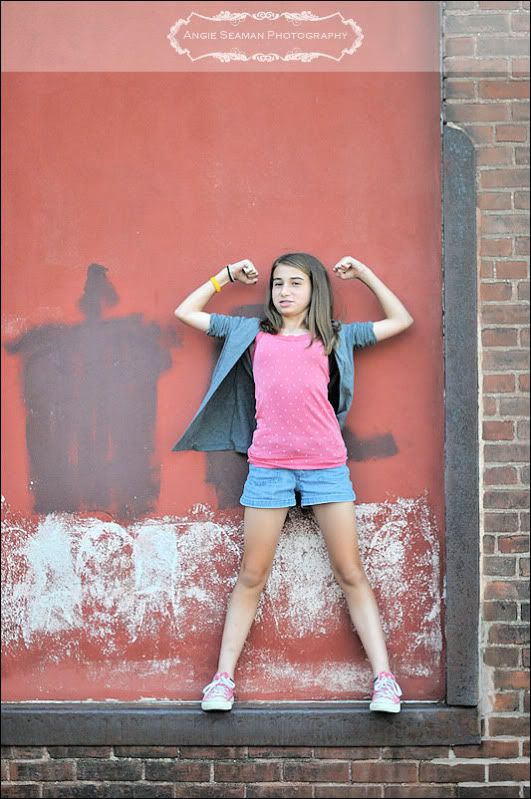 She really was a natural in front of the camera. And beings that I am a sunglasses kind of girl, I loved her "shades."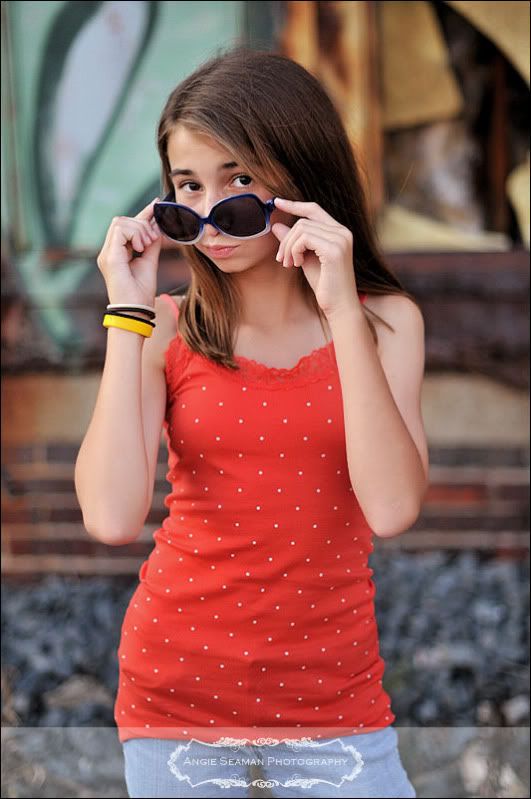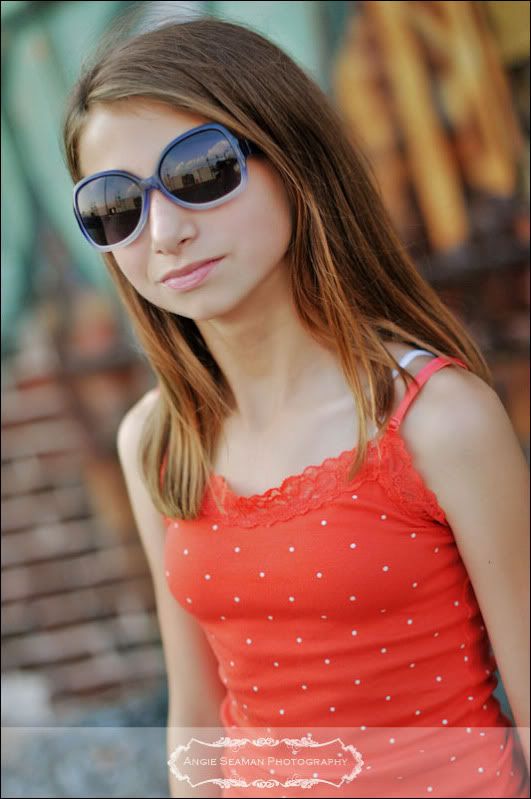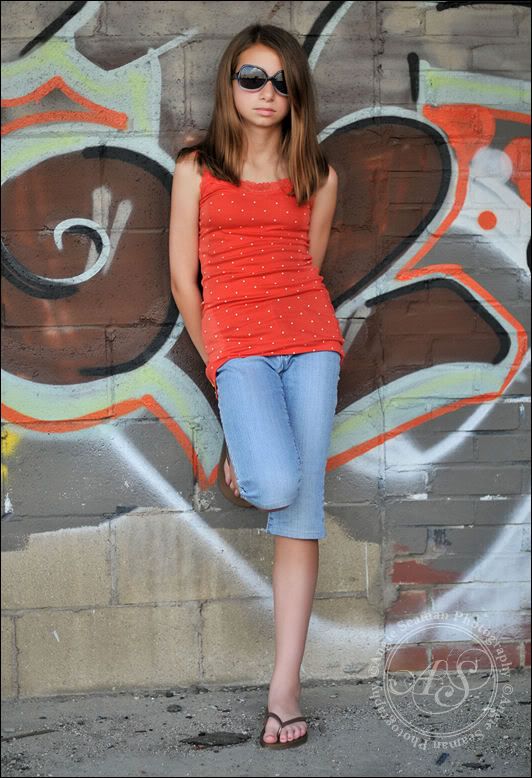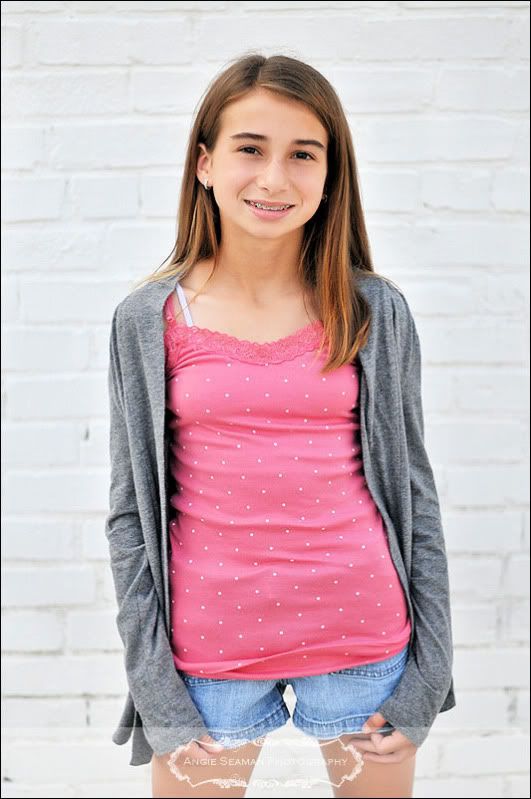 This shot below is one of my favorites of the whole shoot. It was a candid moment when she didn't realize that I was still shooting. It was just her being "her." I am not one for "posed" images if we can keep from it. Posing really isn't my style and I will avoid it at all costs. I'm all about capturing what the camera picks up in those in between moments. This shot below is a perfect example of that.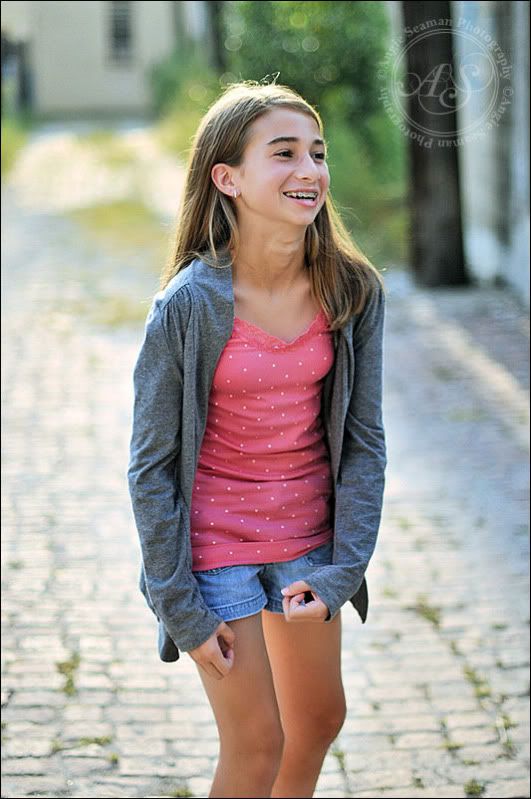 Leah was teaching me back lighting in these shots above and below. That was a lot of fun. Love the way the lighting is hitting her here in this alley.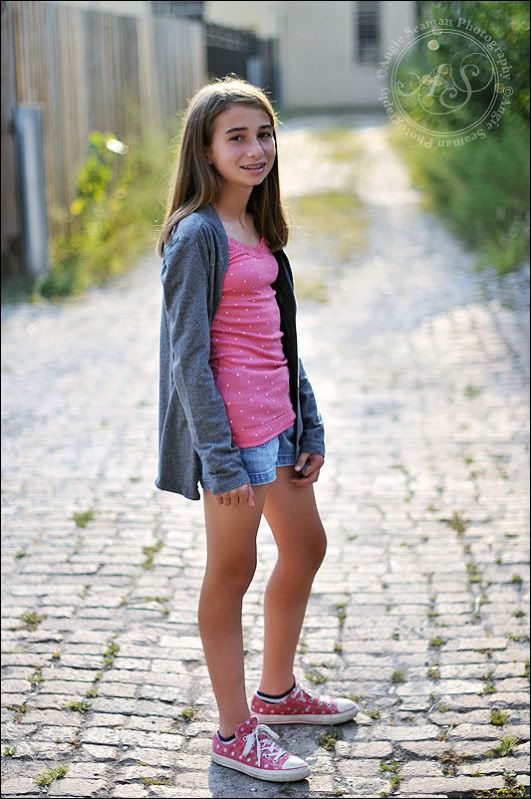 And below...we are back at the abandoned train depot. Again, she really was a breeze at this...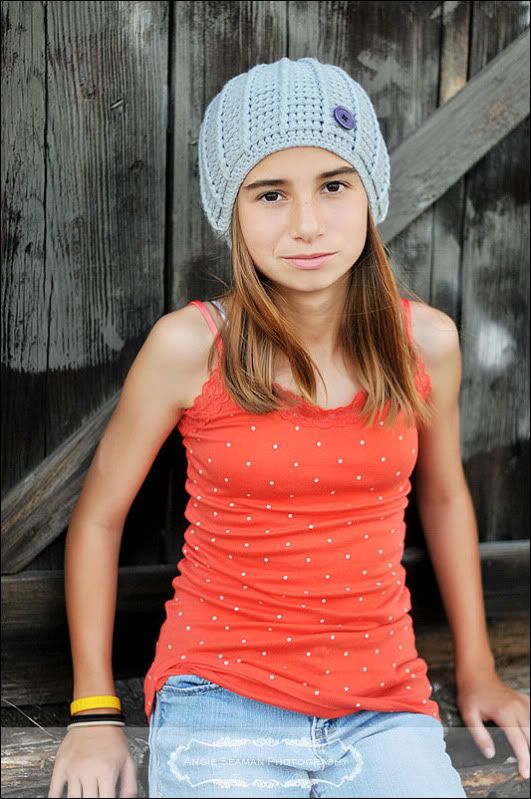 Because I am so used to taking product shots for my AGD line, I am used to getting in close and tight. However, Leah taught me that I need to train myself to start backing up a bit so that I can produce images which will be conducive to wall canvases. In order for an image to work for a wall canvas (should the client want to order one), you have to have enough room at the top, bottom, and sides to "wrap" it. Therefore, you can't get in so tight that you end up wrapping their head, lower body, etc. So...I really had to work hard at retraining how my eye sees things in the view finder. Stepping back and leaving room was tough for me but I managed to pull it off on some of them.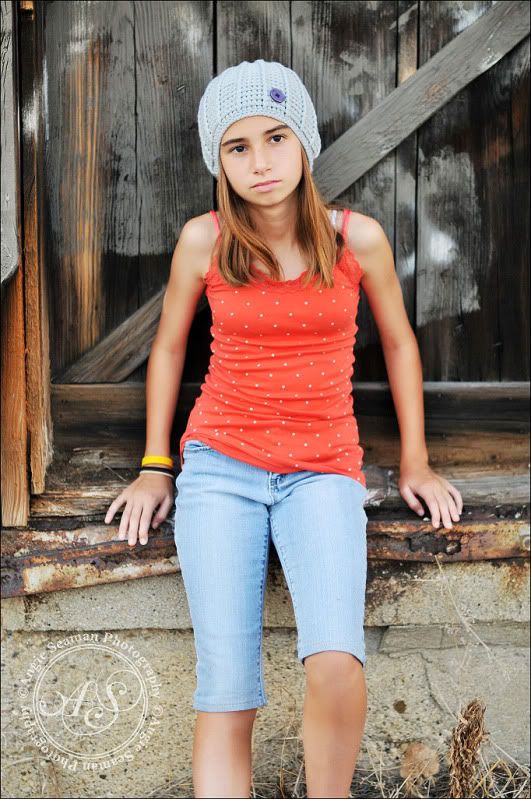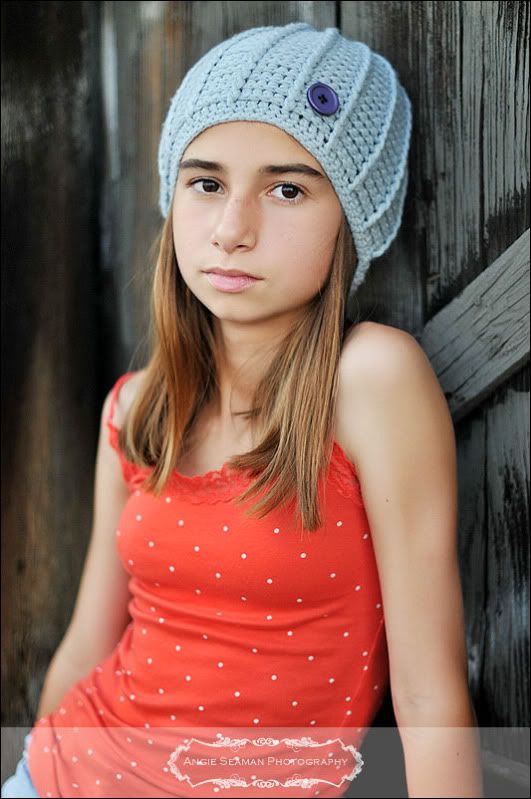 We even pulled a quick stunt with her and stuck her out in the middle of the street as cars were coming and going to get this shot below...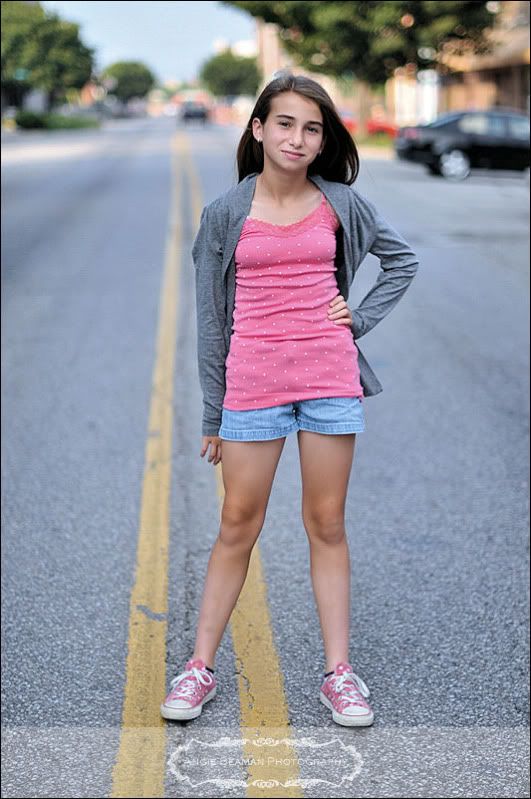 And finally...another fav of mine that was just for fun...a shot of her at the depot in front of some graffiti that was already there. No, I didn't add this to the picture. The word "MISBEHAVE" was there for us on the brick when we arrived. Too fun!
These are just a handful of the shots I took of her during that session. There are a ton more but too many to post here of course. She was an absolute sweetheart and so were her Mom and Grandma that came along to watch. A huge thanks to them for allowing me to practice on such a beautiful subject. :) Stay tuned for the other 4 sessions of the 3 other people. They are coming. It's just taking me a long time to get thru all of the images. And no...still no calibration kit yet. Ha ha!
Should you have a need for an "urban" session, call or email me and we'll get you or your family scheduled. I'd love to work with you. xoxo, Angie
Labels: Indiana photographer, Indianapolis, mentor workshop