LITTLE MISS "L"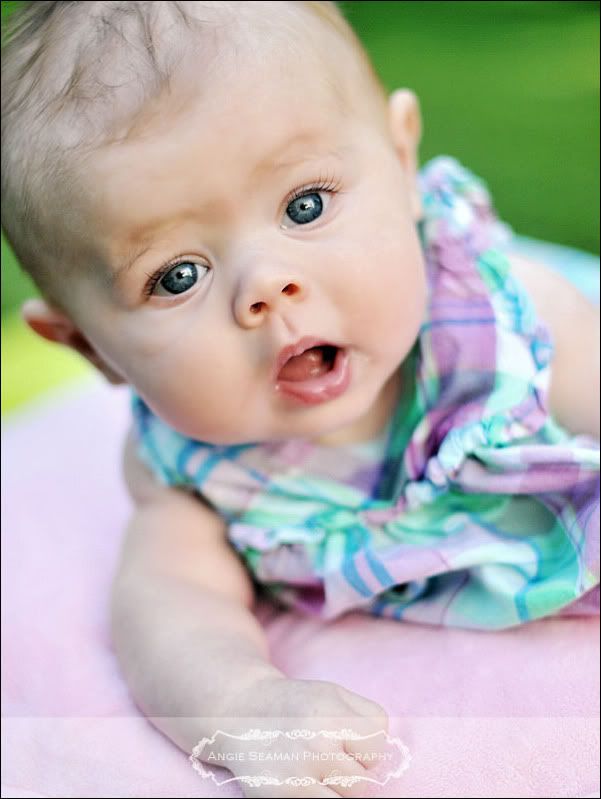 I had the wonderful privilege of getting to photograph baby "L" today. She is such a sweetheart - and those eyes - WOW! Little miss "L" is the daughter to Kenidi's old teacher (Mrs. Alison) from last year. Remember when she went away on maternity leave? Well, this is who she brought home. What a doll, eh? Here are just a few quick images from our session today. Please note... These are her REAL eyes - no enhancements were done to her eyes when editing these images. Amazing, eh? I just can't get over them.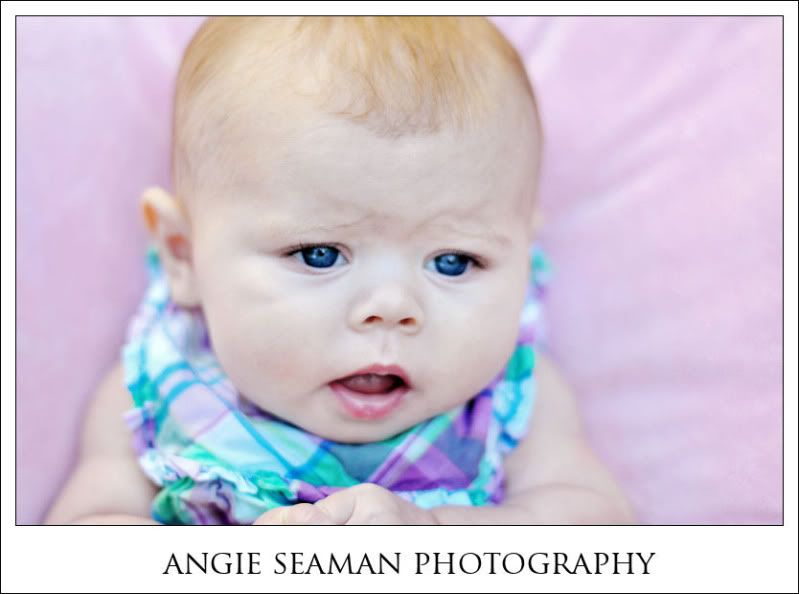 We got a quick stint with her before she decided that my camera lens was not her most favorite thing in the world. In the 6 years since having Kenidi, I've definitely lost my touch with babies. :)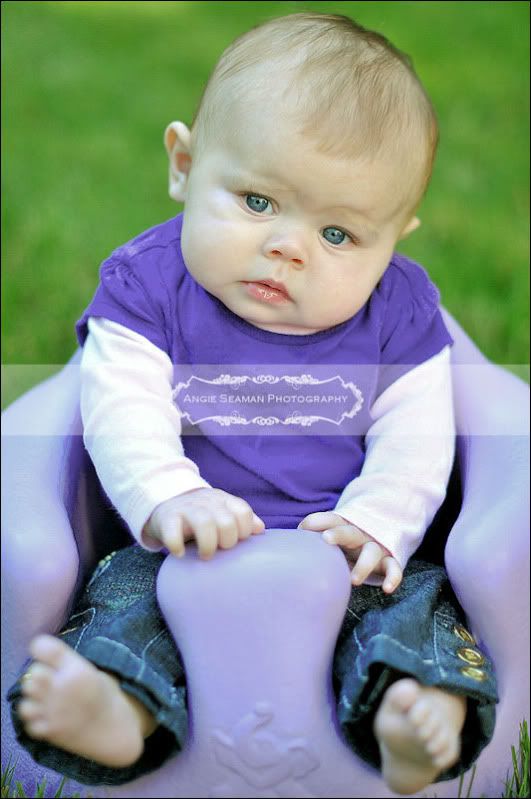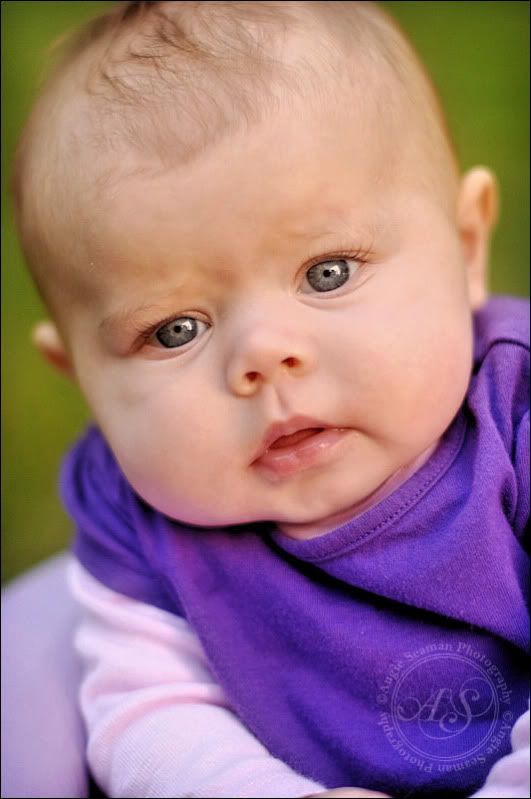 By the end of our time together, she was clearly over me. Ha ha! However, I had to throw in these "out takes" because even while mad - she was still adorable!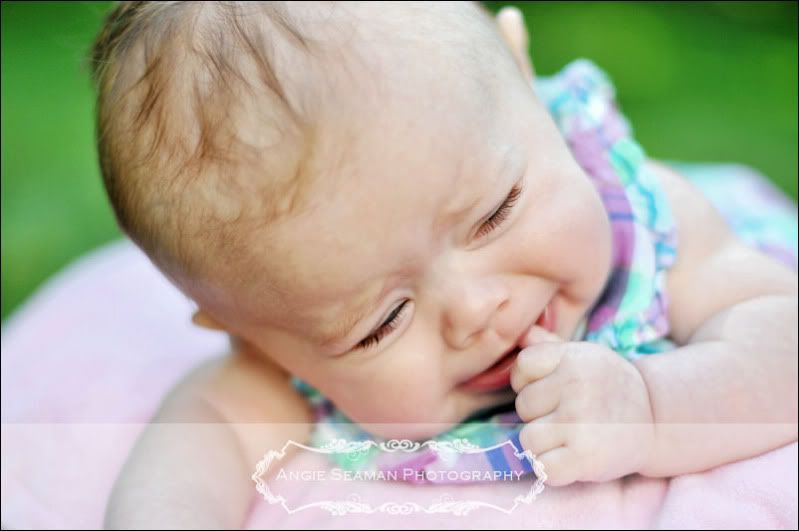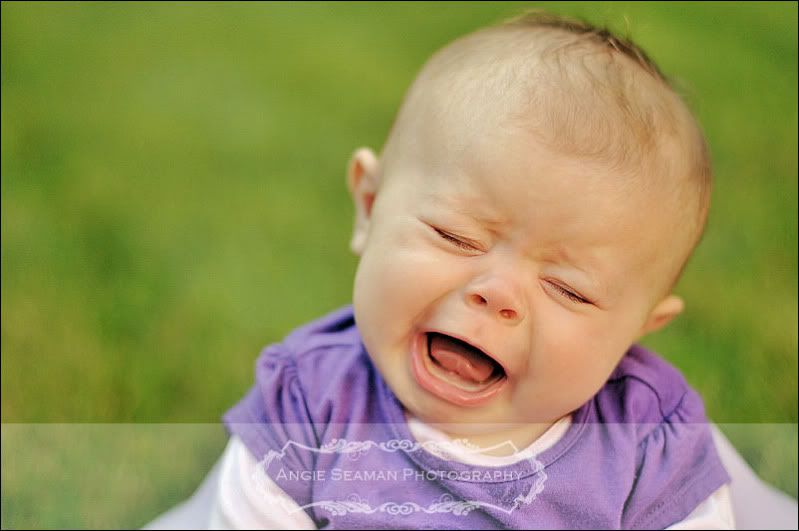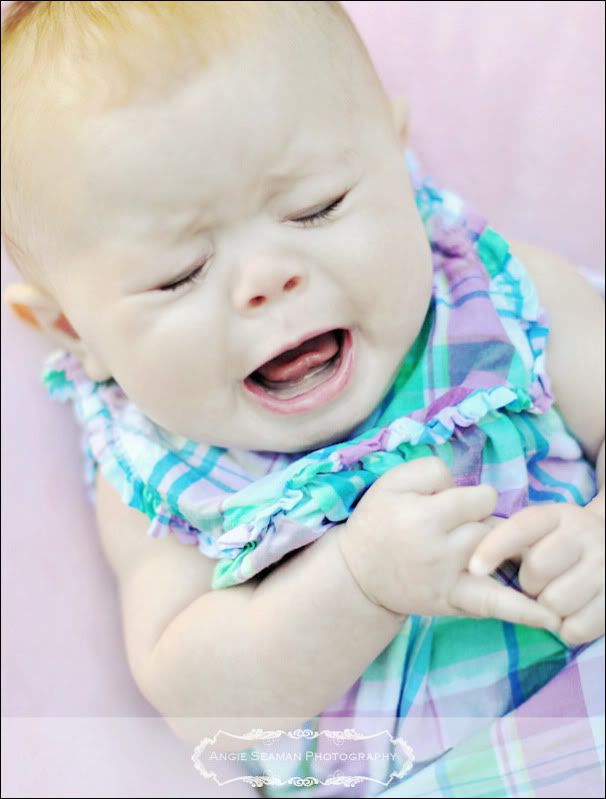 I told you she was over me. HA HA! A huge thank you to her Mommy as well as to her for allowing me the opportunity to photograph her today. It was a real treat! However, I'm no longer friends with Mrs. Alison (her Mommy-Kenidi's old teacher). Reason being, I was leaving their house & she hands me a huge plate of brownies - stacked high into the sky. She told me that her and little "L" made them together. I brought them home and got to stare at them all day in the kitchen before finally conceding and giving in to the temptation a bit ago - just after our dinner. Nope, soooooo not friends anymore Alison! ;) Wink wink!

Much love, Angie
Labels: Children's photography, Indiana, Indianapolis