HOT SUMMER NIGHTS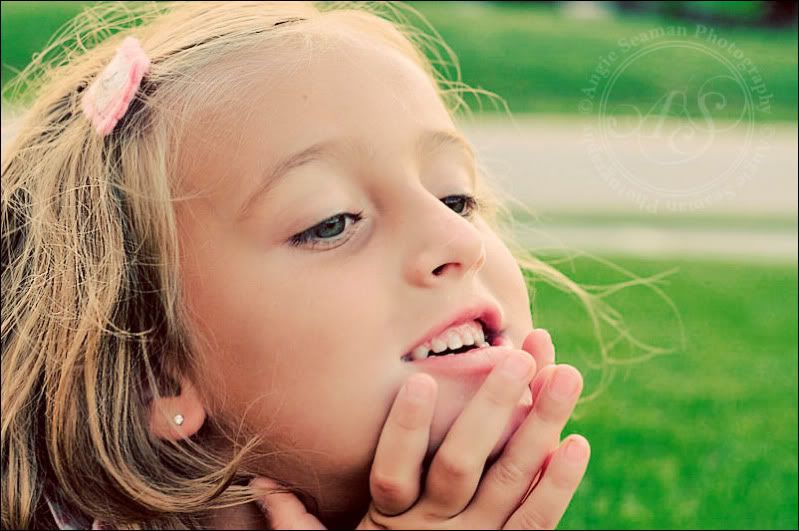 We spent the evening in the yard last night. Kenidi was a hot mess! She was sweating and had her hair sticking to every last inch of her. She had a ball rolling around in the textures of the grass of just soaking up one of her last summer sunsets before starting first grade tomorrow morning. The light last night was nothing short of golden honey so I grabbed my camera and started shooting.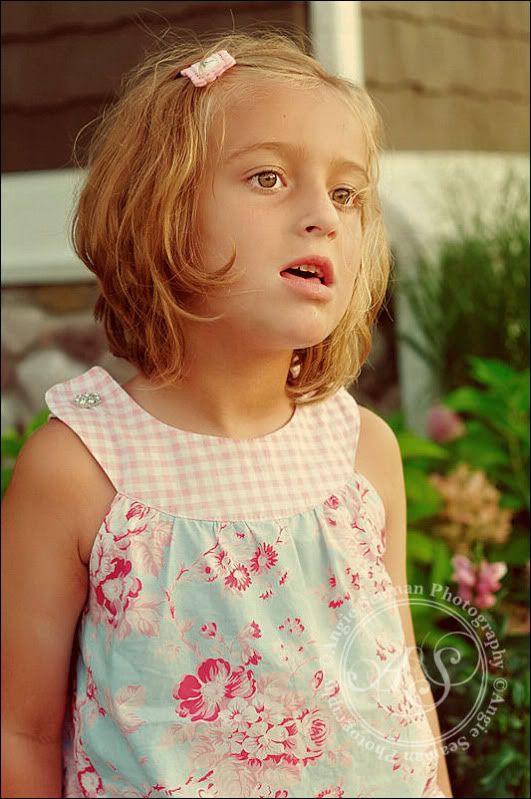 The ice cream socials at their schools went well yesterday. We didn't get much time with Brennen's teacher but she seemed great. It was good to catch up with new friends whom we hadn't seen all summer after having been gone for 10 weeks. Brent and I enjoyed chatting with the Moms and Dads that we've come to know over the past year since moving up here. Great families! After Brennen's school, we went to Kenidi's new school. Oddly enough, the layout and look of the school is the exact same as Brennen's. Therefore, finding our way around was easy because we already knew the inside. Instead of being 60 seconds from the house like Brennen's school is, Kenidi's is about 3-5 minutes away. Not to bad. We spent some time with her special education teacher first then we introduced ourselves to her 1st grade general education teacher. (She spends part of her days in a special ed class and part of her days in her regular 1st grade class) Her 1st grade teacher was a doll. Very cute-very trendy-an adorable Mom. Right off the bat she got down to Kenidi's eye level and complimented her on her outfit that she was wearing (it was an AGD design). She said to her..."I'd wear that outfit if I could." Kenidi just hid her little eyes and smiled. :)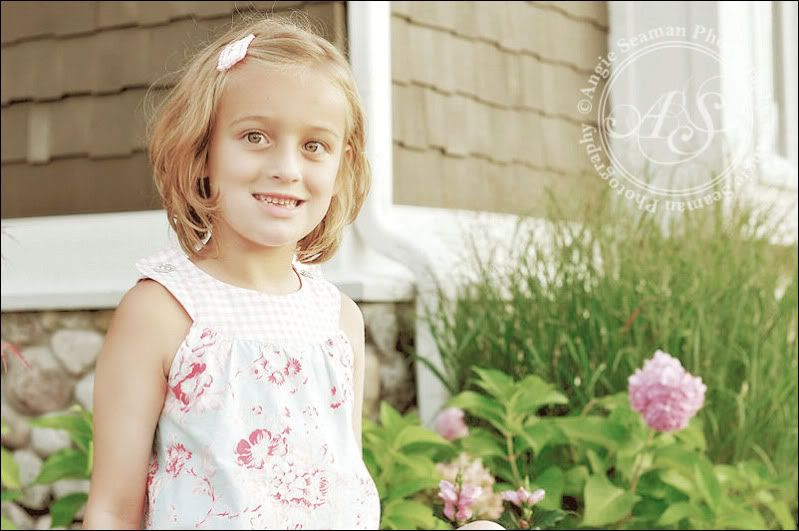 We met the principal (very nice), spoke in depth with her new school nurse who was extremely kind with a great personality (regarding her seizure control and such) and then headed back home. Brent and I both felt better after touring the school. We'll see how it all goes but for now we are at peace. It was definitely a pleasant experience. I'm big on bubbly personalities and we met several of those yesterday while visiting her new school. I'm sure Kenidi will adjust nicely there.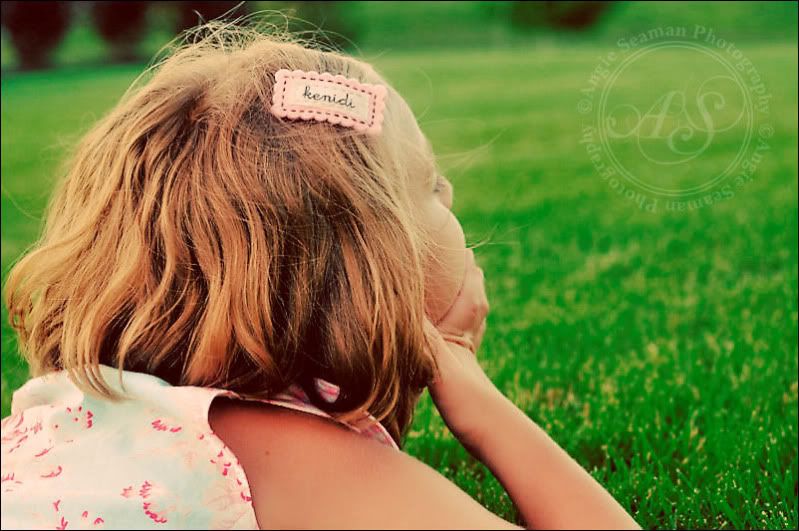 Brennen enjoyed learning that he knows 8 kids in his new classroom. It's going to be a great year for him. I'm sure of it!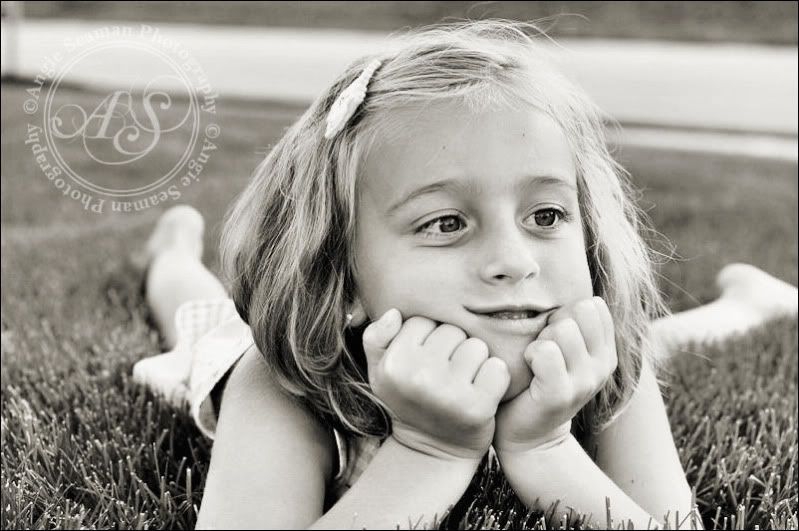 For the rest of the day today, I'm off to go and try and find school clothes, some art boxes, and also a cute backpack for Kenidi. Each one I tried to order for her thus far was on back order. Just our luck. Do any of you have any good store suggestions that might still be carrying cute backpacks this late in the game? We are at a loss. In my opinion, a girls backpack is like a woman's handbag so I'm a picky buyer when it comes to those. I'm a weirdo - I know. :) Seriously though, if any of you have seen any funky and trendy girls backpacks, shoot them my way. In the meantime, wish us luck on our last minute shopping excursions. We are out the door...
PS...I became a TWILIGHT fan over the weekend. I know, I know...where have I been, eh? Better late then never! I hadn't ever read the books and just watched the movie for the first time a couple of days ago. I could watch it 500 times over again. I have since went out and bought the first twilight book after falling in love with the movie. I plan to read it starting tomorrow in my spare time. (Yeah right! What is spare time? I guess I could make time for "Edward" though.) Initially I couldn't understand what all of the craze was regarding those books and the movie. To be honest, I thought it was absolutely ridiculous. Now that I saw the movie though, I totally GET IT! WOWZERS! Anyone want to take me along to see "New Moon" (the sequel) with them when it comes out in November? We could make some rockin' custom tee's, pull at our hair & scream like school girls, and turn it into a party. Ha ha! I'm so serious!
xoxo, Angie (a.k.a. Edward's newest & most devoted fan)
Labels: 2009, Hot Summer nights