FOTO FIND FRIDAY - WATER
I was so happy to get the great feedback last week regarding "Foto Find Friday." I am thrilled that you guys liked the idea and will participate as you can. I think it is a fun way to enjoy other peoples pictures and blog hop as well. This weeks theme is WATER. If you'd like to participate, please blog a post on your own blog that has pictures pertaining to water. We can't wait to see them. Also, please make sure that you mention and link back to this AGD blog when you place the post on your own blog. We need you to make sure your link takes us directly to that specific post (and not your blog home page) and that your post must include the info that links back to AGD. If those two things are not there, your link will unfortunately be deleted and you'll have to re-post it the requested way. Have fun with it all and let me know should you have any questions in the meantime. We can't wait to see your images and visit your blogs.
With this weeks theme being WATER, I decided to snap some shots of a pond here in our neighborhood. Apparently while we were away in Florida for the summer, the pond got a bit...well...yucky. Hopefully they get it cleared up soon. Either way, the location is still gorgeous. Brent and I love to bike with the kids around these ponds and on the bike trails throughout the neighborhood. They are all over the place and make for a great walk, run, or bike ride late in the evening. It's all just a beautiful back drop. Tonight I had my camera in tow and managed to snap these shots as the sun was setting.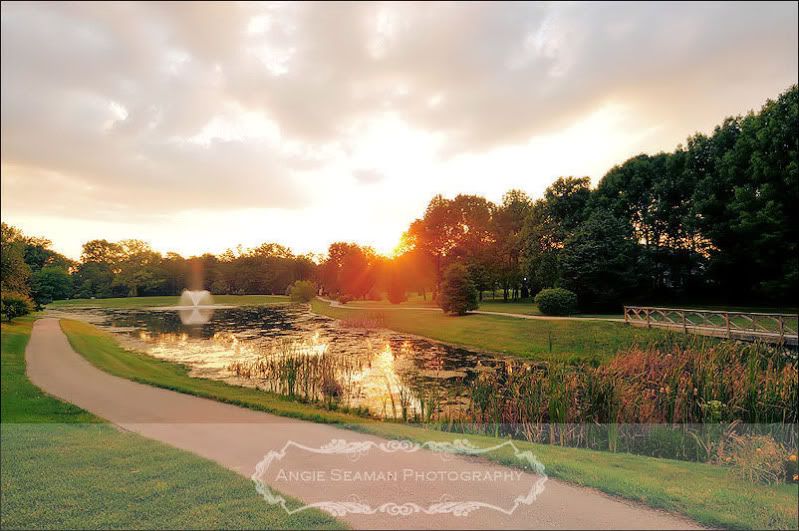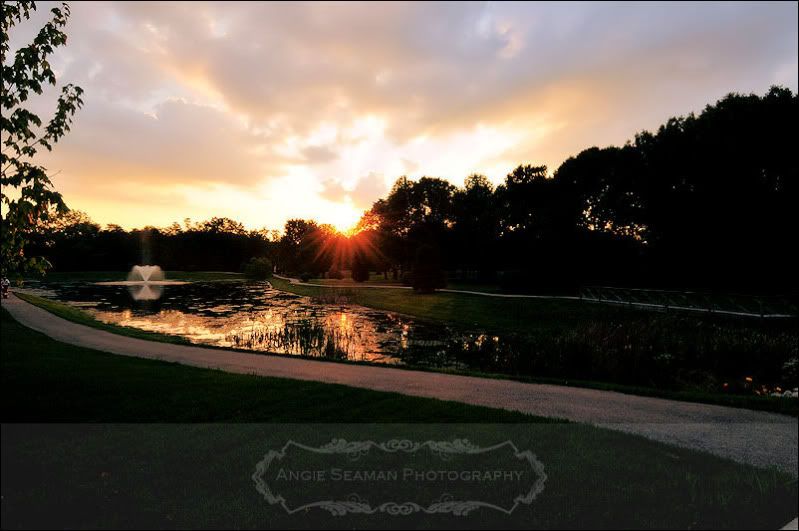 For now, I'm headed out the door this morning to begin my 3 day mentorship with the Indiana photographer I told you about. I'll be sure to update you all when I can. I'm excited to tell you all about her and what she managed to teach me. I saw on Facebook tonight that she was recruiting real life models for our weekend workshop together. I wrote her and said...."Eeeekkkkk - I'm so excited!" I'm totally like a star struck fan - stalker more like it. Ha ha! I can't wait to introduce you to her. Some of you Hoosiers might already know of her due to her awesome work. And my eBay girls - those designer friends of mine who started out designing on eBay with me - I know you'll all know her. More details to come. Until then, enjoy the Foto Find Friday water themed project. xoxo, Angie
Labels: foto find friday, Indiana, neighborhood, water