1st DAY OF SCHOOL 2009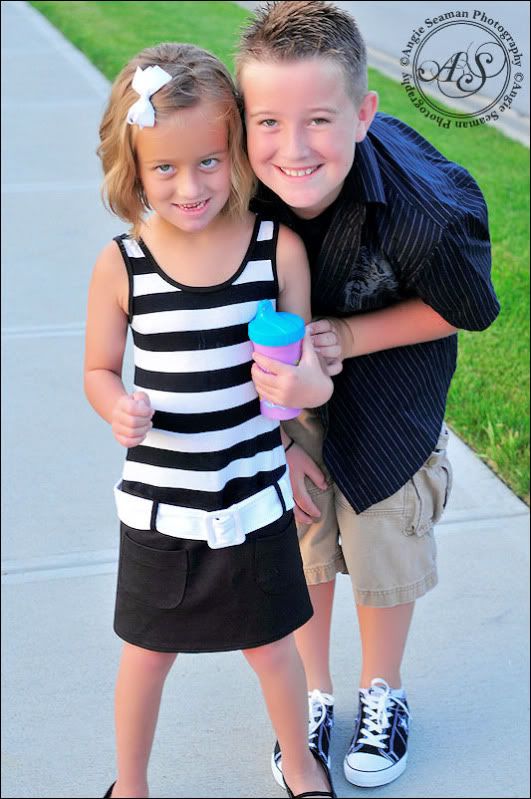 And they are off...
First day of 5th grade (big man on campus) and first day of 1st grade. My babies are growing up.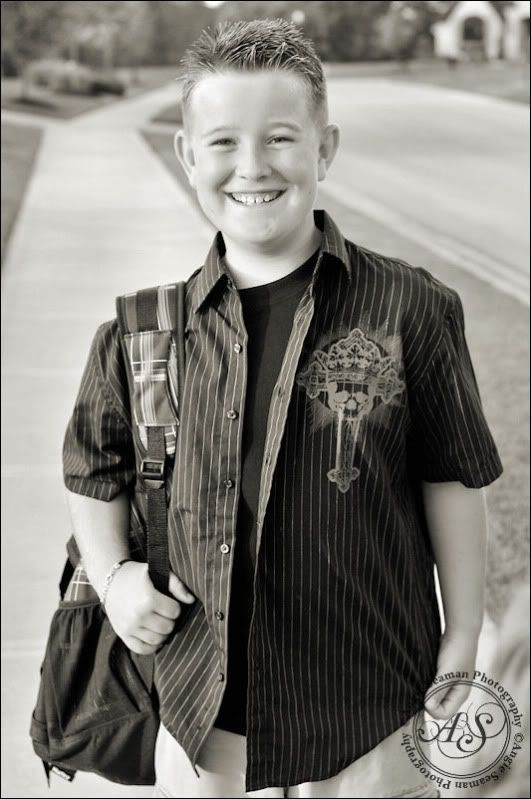 Brennen did great. He has a new bus driver this year which he is thankful for. So is Mama! Wink wink! ;) He climbed up the steps to the bus and waved to me once in his seat like "This is how I roll - no big deal Mom!" I teared up as I walked away. To think just last night he was still holding my hand and leaning on my shoulder as we walked thru the mall together only to know that in one more year, he'll be off to the middle school and probably "embarrassed" of good ol' Mom by that point. Breaks my heart that he is getting so big. He has yet to seem "too big" to love on his sister though. Love that!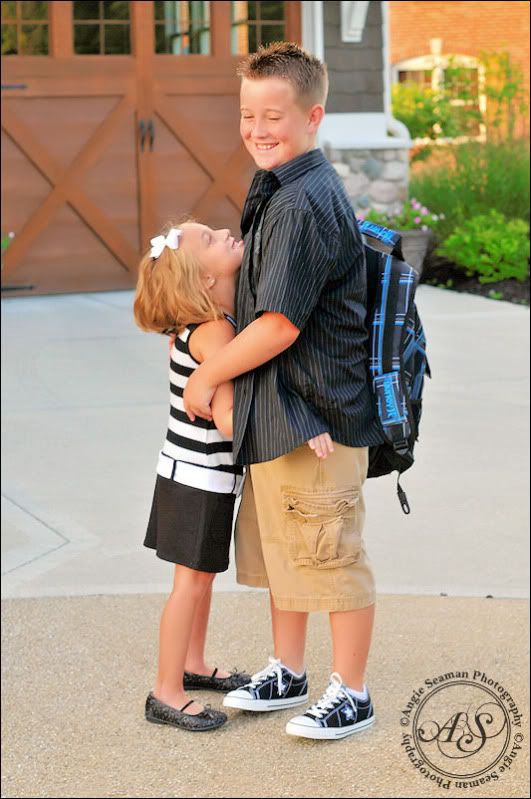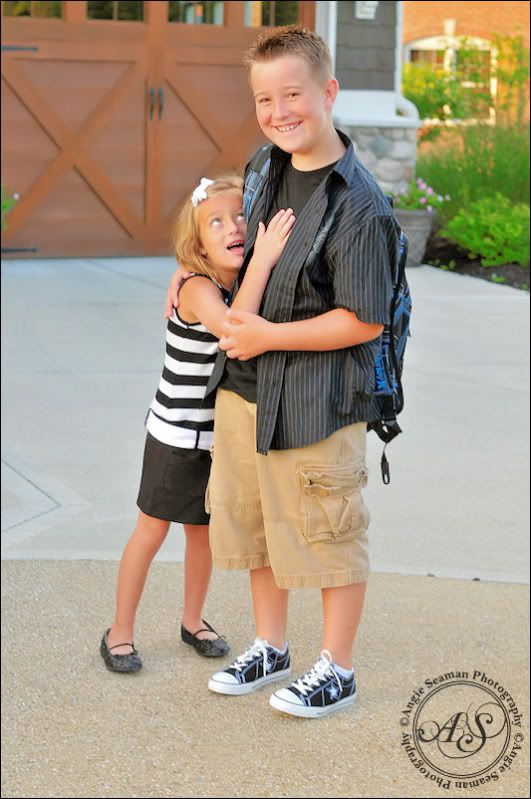 He is always looking out for her and leading the way...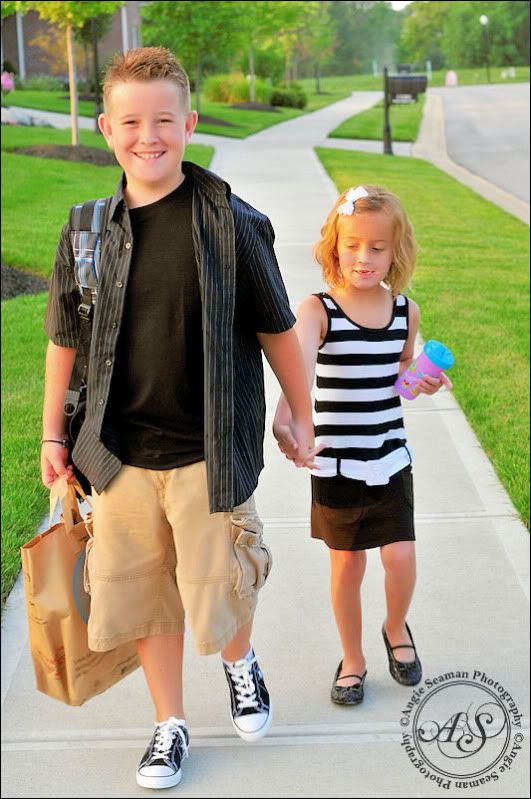 Although Kenidi didn't do so swell and wasn't as "hey this is how I roll" when entering her class this morning, they were both all smiles and cheesy grins at the bus stop for that moment.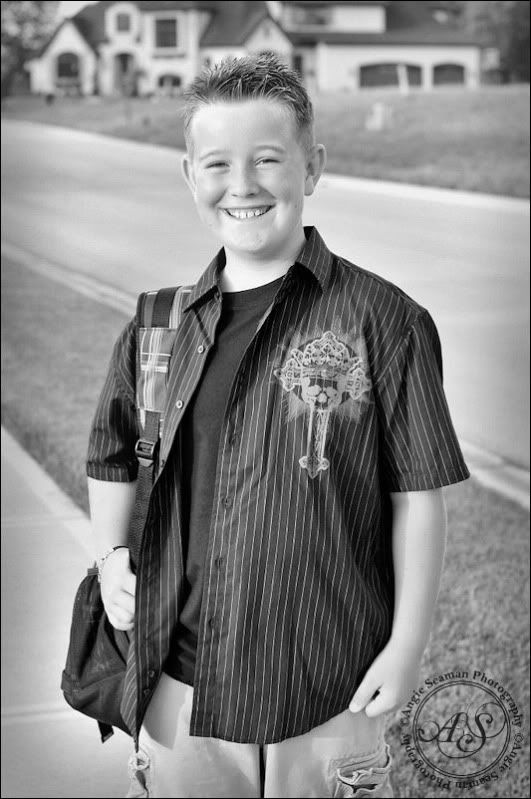 Kenidi even got some "hey check me out" moves in before her day started.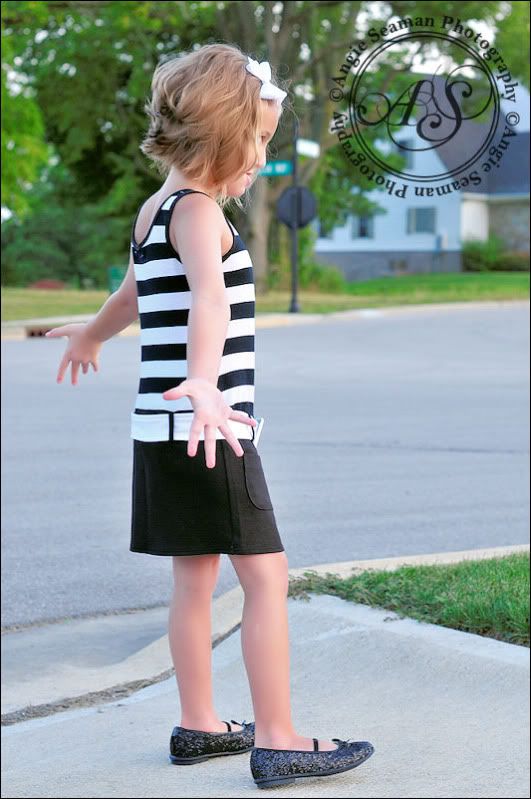 I'm praying for them both and their teachers today. Brent was watching Kenidi as she slept last night and he said out loud..."Oh Kenidi, they have know idea what they are in for, do they?" (meaning the school and her teachers) He was all..."They have no idea whose coming to town and it ain't Santa Claus." Ha ha! I was cracking up. He is so right. I just hope these new teachers can handle her. Wink wink! ;) Here is to a new day - a new chapter. Hope all of you are off to a great start this morning. xoxo, Angie
Labels: 2009, Brennen, first day of school, Kenidi