THANKFUL
Unless you are a long time blog follower, you'd probably never know that Kenidi used to be basically bald on top of her head. For those who've been faithful, frequent, readers of the AGD blog for the past almost 4 years, I'm sure you remember many photos of Kenidi back when she used to pull her own hair. I'd design sets and would have to hide the damage she had done with hats and such whenever I'd photograph the new outfit. When went through a long phase with her where she would get so frustrated because she couldn't speak or communicate, that she would ultimately pull out her own hair from sheer anger. With her hypotonia (low muscle tone) came the inability to talk. Because of that, she was trapped within her own body and unable to articulate what she wanted to say to us, or when she was hungry, thirsty, tired, in pain, etc. It was an awful time for our whole family. Each time she'd pull a handful of hair out, it would crush Brent and I especially. And because she was on depakote medication for her seizures, the hair she pulled would come out extremely easy for her because the medication promoted hair loss as it was. We tried everything to get her to stop. We took her to psychologists who studied her every move - trying to understand how to detour her. We had doctors tell us to put socks over her hands and put her in time out whenever she did it. We went thru H - E - double hockey sticks and back basically. It wasn't until she and I were interviewed by our local news channel in regards to AGD and the business it had become, that I finally found a cure.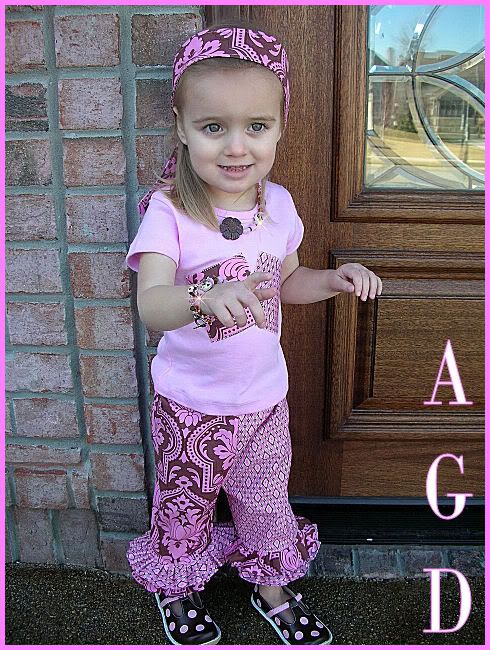 To this day, I owe Angela Ganote, a news reporter from Indiana's own Fox 59, for the cure to Kenidi's hair pulling. When Angela was in our home taping and interviewing my story for the background on AGD, we sat down at one point off camera and began to chat. We got to talking about how Kenidi was doing this hair pulling thing and she was to the point now where she looked like a child going thru chemo treatments or something. Angela then proceeded to tell us that she had ironically gone thru the same problem with her own daughter. She said initially she would get on her for it but then she had a friend to tell her that when her daughter did it, she needed to acknowledge it but then pretend as though she could care less about it. So...she told me that when Kenidi did it next time...I should look at her and go..."I don't care if you pull your hair. However, if you are going to pull it, go in the other room and do it."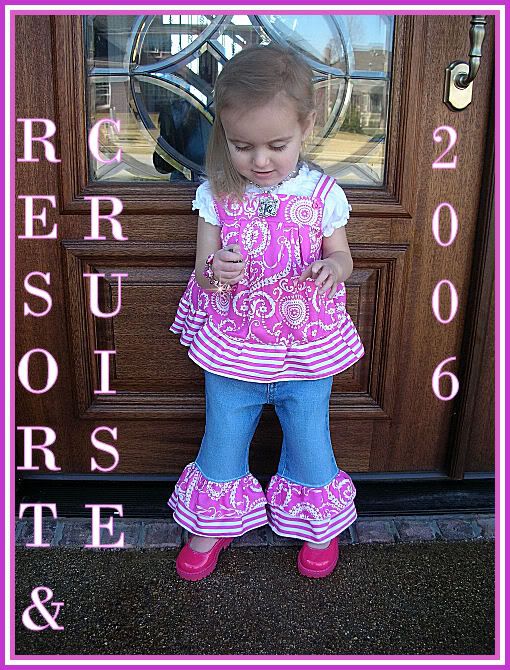 By acknowledging it, it showed Kenidi that I had seen what she was doing. But then by acting as though...no biggy - just go in the other room - it taught her that I could care less and she was no longer going to get a rise out of me.
Up to this point, we eventually had to cut her hair off up to her neck and attempt to let everything begin growing again so that it would become even. In the meantime, I had her wearing scarves, hats, and headbands to hide the fact that her hair was so much shorter on top then the rest of her head.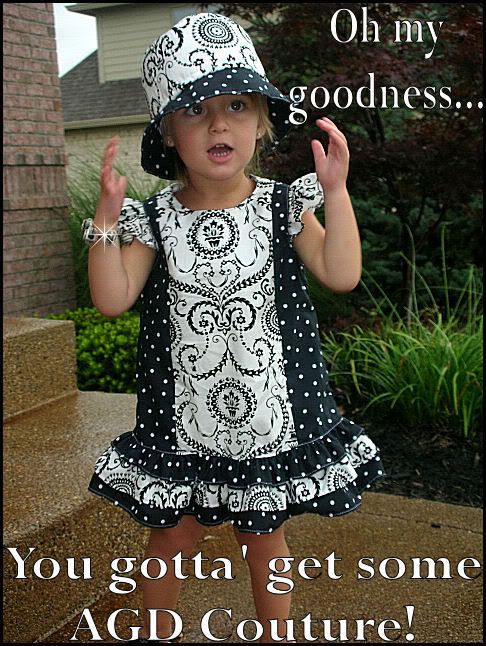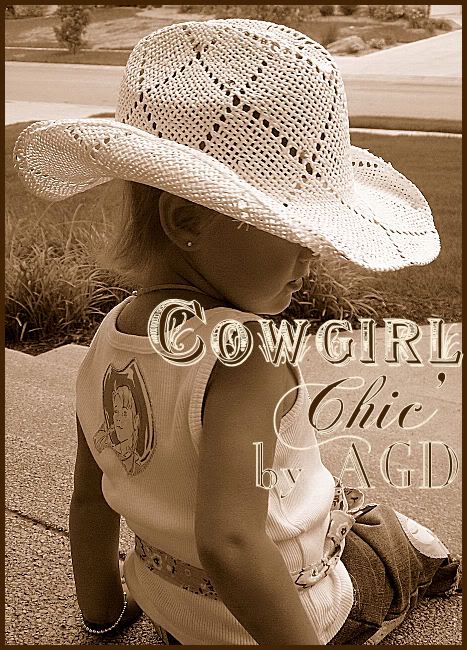 Because if I didn't cover it up with hats and such, she looked just like this...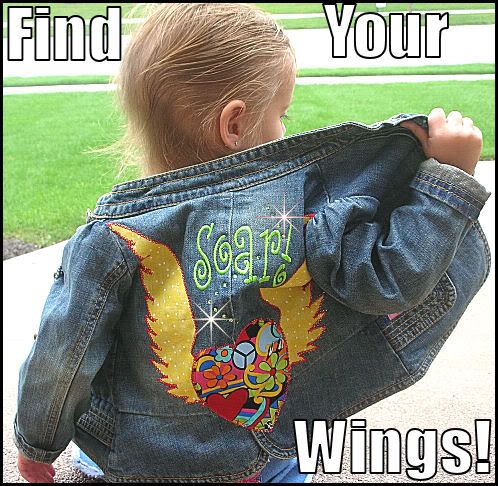 And because she looked like that, we got stares every time we went into public. We'd get comments from people in regards to cancer because they thought she was sick. She was sick all right - but not with cancer. The damage she was doing to her hair was brought on by her frustrations and not an illness. Sooner or later though, our prayers were finally answered thanks to Angela's advice. After all of the doctors, tricks we were told to try, etc. - her advice finally won the war. We tried the approach she recommended to us and would you believe that within 3 days of saying that one line to Kenidi, she had totally quit pulling her hair? She quit pulling her hair and the front/top slowly but surely began to grow out and catch up with the length of the back. Before we knew it, we could start letting her wear hair bows again...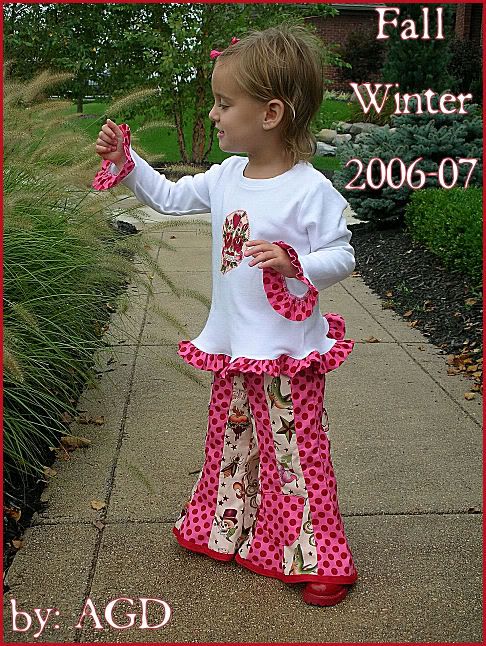 And then fast forward to about 3 years later and she now has this luscious head of hair. Hair that I dream about daily and wish I had myself. Hair that looks like what I'd imagine "Goldilocks" having.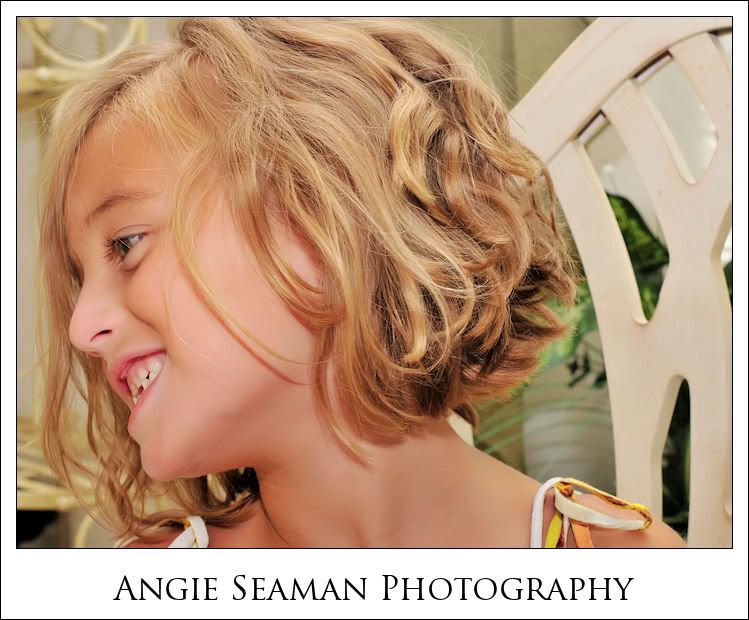 Brent noticed her hair as she sat in the backseat of the car today. He turned to me and said..."Look how angelic she looks sitting back there with the wind blowing thru her hair like that." I was shocked because I had just been watching her earlier this morning after she got out of bed. I was watching her and her hair - thinking..."I need to go get my camera...her hair looks fabulous right now." So for him to bring up her hair after I was just admiring it an hour before - was pretty ironic. He said to me that maybe we had to go thru all of that hair pulling and baldness with her in order to get to the beautiful head full of hair she has now. I think he might be right. I can tell you this...she did NOT have the hair she has now - back before the hair pulling. Her hair is completely different today compared to what it was 3 years ago. I don't know why but it is. If you look at the above photos of the "before" shots as she was pulling it out, and then compare them with these current shots of her from today, you can really see the difference in the thickness, amount, etc. of her hair. She is blessed. As are we.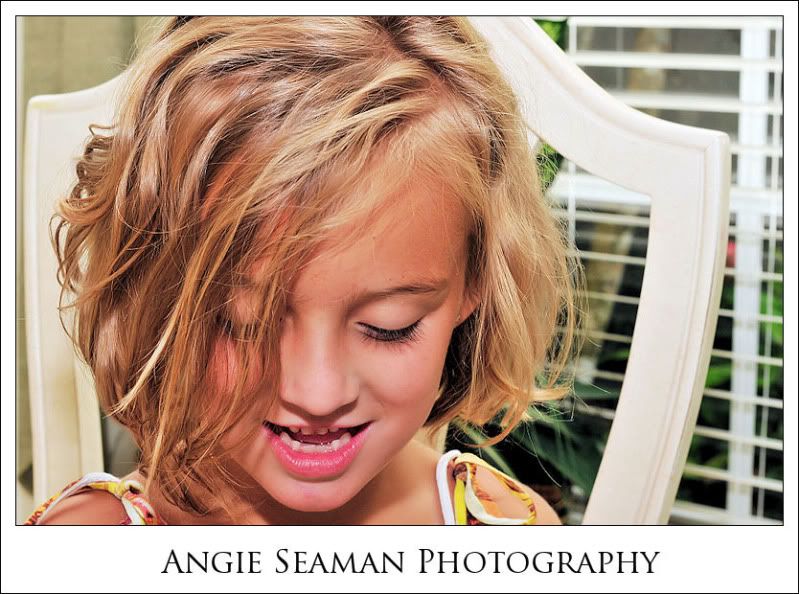 It just goes to show you that with a lot faith, a lot of prayer, and many conversations with God, anything is possible. 10 months into Kenidi's life, we didn't know if she would ever walk, talk, etc. But here we are today - 6 years later - with a beautiful daughter who has a gorgeous head full of hair...who walks...and who is getting better and better each passing day with her talking. Just this week she learned to say YES instead of yeah. Normally she can't pronounce the "s" on the end of things. However, she accomplished a new word a few days ago and we couldn't be more proud.
So parents...when you are wishing your son or daughter would stop jibber jabbering because they are talking non-stop and won't hush...just think of Kenidi and the struggle she goes thru on an hour by hour basis to even communicate the basic words like "yes and no." When you run your fingers thru your child's hair as you tuck them into bed tonight or as you comb their hair in the morning, remember how blessed you are that your child has a head full of hair and isn't pulling it out or loosing it via cancer/chemo treatments. Think about how blessed we all are and please say a prayer for those who aren't as fortunate as us. There are many parents in hospitals as I type who'd give up their child's hair for another month with their son or daughter who is fighting a loosing a battle to cancer. Again, we are so fortunate, so very blessed. Brent and I thank God everyday for Kenidi and all of the accomplishments she has conquered in her 6 short years of life. There was a day when we didn't have a clue if any of this would be possible. However, we had hope! We know without a shadow of a doubt that Jesus has big plans for Kenidi and her future. Will she ever be able to live on her own? We don't know. Will she ever be able to have a drivers license because of her Epilepsy? We don't know. Will she be able to grow up and get married like a normal girl would? We don't know. What we do know though is this...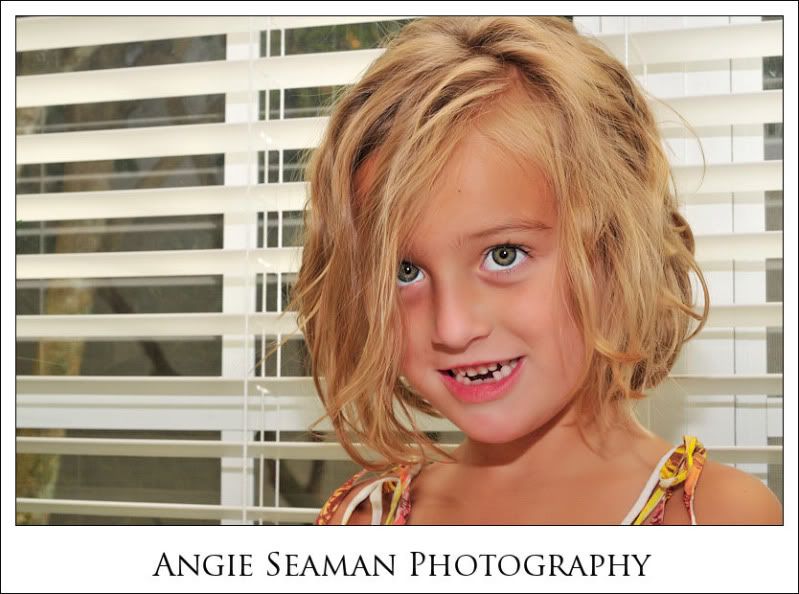 God is good and God is in control! He has proven that to us time and time again. Maybe with a lot more faith, a lot more prayers, and God's constant reminders of his promises, we will one day be able to look back on this era and say..."Yes, she is driving a car and has a license. Yes, she is living on her own. And then Yes, she is getting married and having babies." As I've said before, the motto I live by each day is..."There will be years that ask and there will be years that answer. In the end, God NEVER wastes pain!"
xoxo, Angie
Labels: Kenidi. hair, Thankful