SUGARING - THE GULF COAST WAY
Don't mind us...
We are just doing a little "sugaring" today.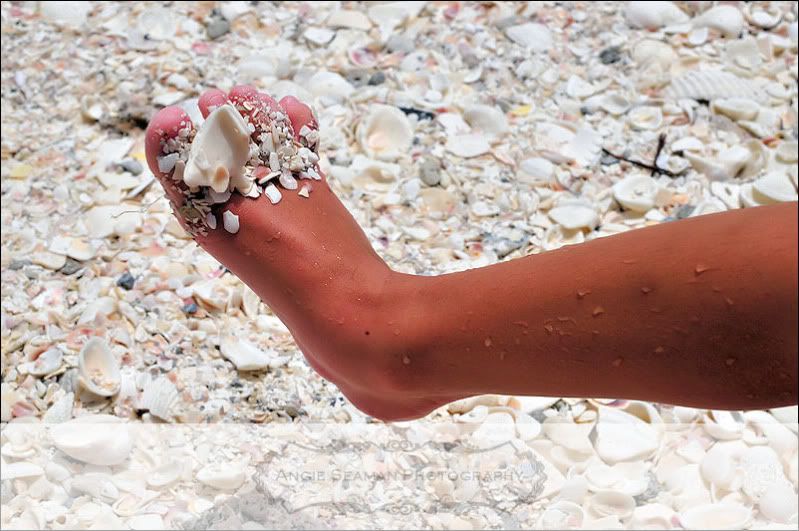 Sugaring of sand between our toes that is.

We like to say we are beachin' it...Gulf Coast style.

This time 2 weeks from now, we'll be packing up to head back "home" to Indiana. In three weeks, our kids will be back in school. Where has the past 10 weeks gone already? We arrived here at the beach for the summer back on May 29th. However, it seems like it was just yesterday. Another summer in Bonita is coming to a close. Another chapter in the book of memories has been written. The minute we land back home in Indiana 2 weeks from now...craziness begins. School shopping, then school starts. Next, I have a photography mentorship program that I am participating in the week after we return. Tons of fun with a professional photographer as she teaches me the ropes - one on one. Then, we travel to Chi-town (Chicago) at the end of August for a photography workshop that I'm participating in there on the streets of downtown - Michigan avenue and abroad. On Labor day weekend, we fly back down here to the beach house for an extended weekend as a family and a breath of fresh air seaside. Then, the very next week in September, I travel South again and head to Atlanta for the Learnfest Photography workshop. So...the beach is my sanity right now. The beach is my current calm for just two more weeks. Our Summer of 2009 is slowly but surely coming to an end. In 15 days, we'll be back in Hoosier land. Back to reality in Indiana. Back to the hustle and bustle of life. Therefore, we are doing all of the "sugaring" of our toes that we can over the next two weeks. Stick around, we'll share the count down in photos.

xoxo, The Seaman Clan

PS...The top image was of Brennen's feet taken over Christmas break this past Christmas while here in Bonita. The bottom image is of Kenidi's foot/leg on the beach - taken this past Sunday. We like to call her our Coppertone baby.
Labels: Bonita Beach, Florida, Gulf Coast, sand between our toes, Sugaring, Summer 2009