SIMPLY CUPCAKES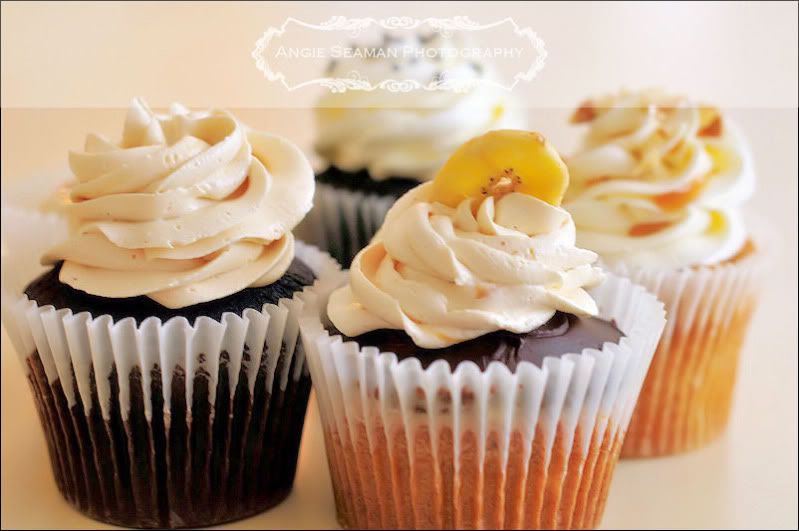 Guess where we've been this afternoon? Yeap, to the local Naples cupcakery. I saw an ad for it in one of my area magazines so we piled in the car this afternoon and made a pit stop. Do not fear...the beach photos are coming back soon. I am catching heat for posting so many "food" pictures. Apparently it is making a lot of you hungry. Sorry! We'll resume our normal programming tomorrow. Ha ha!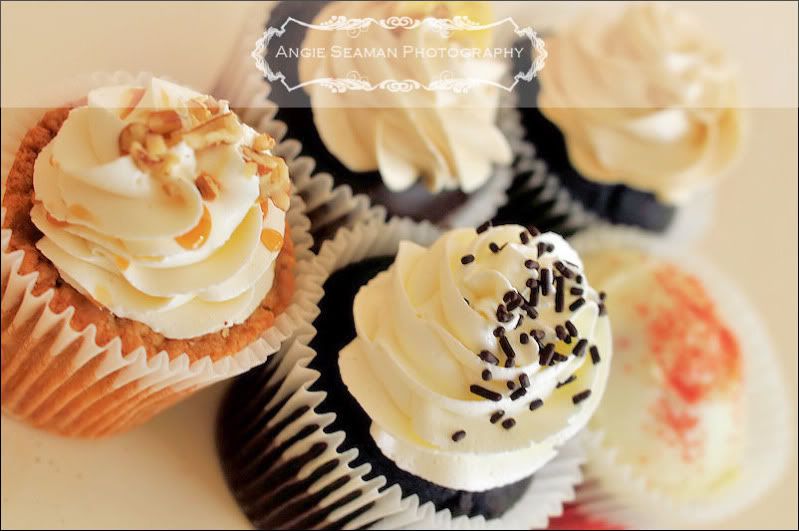 Until then, feast your eyes on some little red velvet cupcakes, a funky monkey cupcake (banana cake, creamy peanut butter filling with chocolate ganache and peanut butter cream. Topped with a banana chip garnish), Carmel pecan cupcakes, chocolate peanut butter cupcakes and so forth. The pictures don't do them justice. Never do!
The fun thing about them, other than just "eating" them, was also being able to take pictures of them. :) I'll use any excuse to break out my camera. And I do mean "any" excuse.
All in all, it was a pretty low key day here in sunny Southwest Florida. After cupcakes we had to make a trip to the store to get Brennen a new cell phone. We let Kenidi play with his phone one night while here (when we first arrived) and somehow she lost it. We've turned this house upside down and backwards but it is still MIA. Not only that but she lost my good watch too. Needless to say, we aren't allowing her to "play" with things anymore. She obviously has her own black hole that she keeps stuffing everything into. Maybe one day we'll discover her little hiding spot. Until then, everything is just gone. We knew better!
We are headed out to dinner now. Enjoy your evening and eat a cupcake if you can. xoxo, Angie
PS...For beach, family, children, engagement, maternity, or newborn photography in Southwest Florida as well as beginner photography classes, please

CLICK HERE

.
Labels: Florida, Naples, Simply cupcakes, Summer 2009