OUR PINT SIZED FRIEND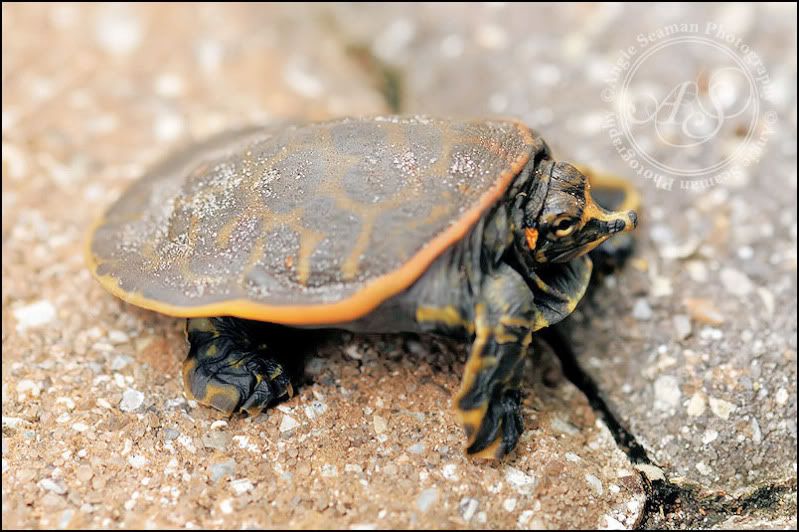 In comparison to the turtle we found in the neighborhood last week, this little guy deserves a sash and a crown for most beautiful. Is he/she not a cutie or what? Brennen found it in the driveway earlier today. Needless to say, I busted out the ol' 50mm 1.4 lens as well as my macro 105mm lens and started shooting away.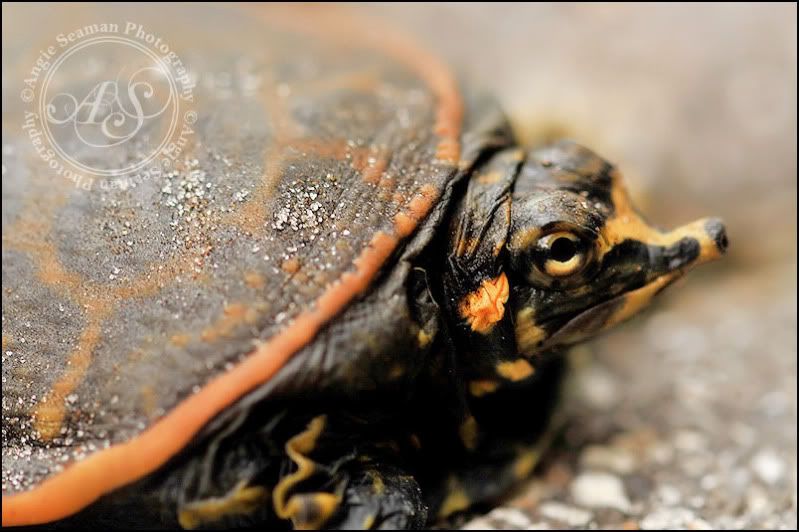 It amazes me what a macro lens can show in a photograph. If you could see in person how tiny this little guy was, you'd know what I meant. For example, just being able to see the granules of beach sand on his back is spectacular. I think that is my favorite part. He is apparently a "beach lovah" too!
And the little nostrils in the nose...oh my goodness...he is too cute for words. You couldn't see those with the human eye but you sure can with the macro lens on board.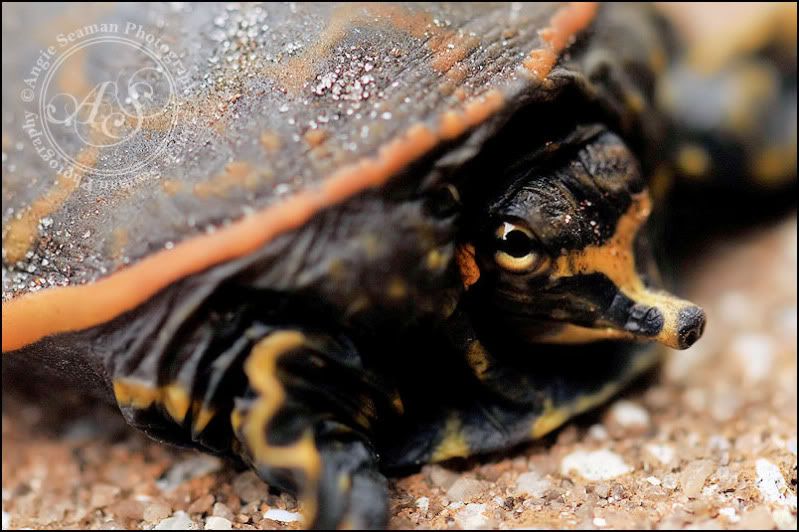 And his leather like skin...oh how "turtle-ish!" Kenidi just couldn't get enough of this little dude. She kept getting down in his face and flapping her hands at him while yelling..."Hi. Hi. Hi. Hi." :) It was hysterical. I had uneasy feelings about her taking her foot and just stomping him with one fail swoop. That or visions of her running over him with her bicycle tire which she was sitting on for a bit while by him.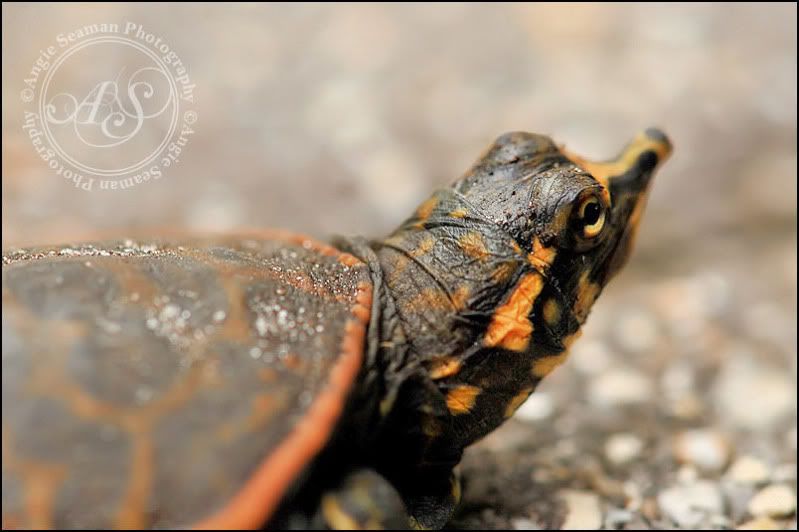 I had Brennen grab me a quarter so that I could place it beside him and snap a shot - revealing his true to life size. Yes, he was really no bigger then an oversized quarter. A half dollar maybe. He was a tiny little guy. Very tiny.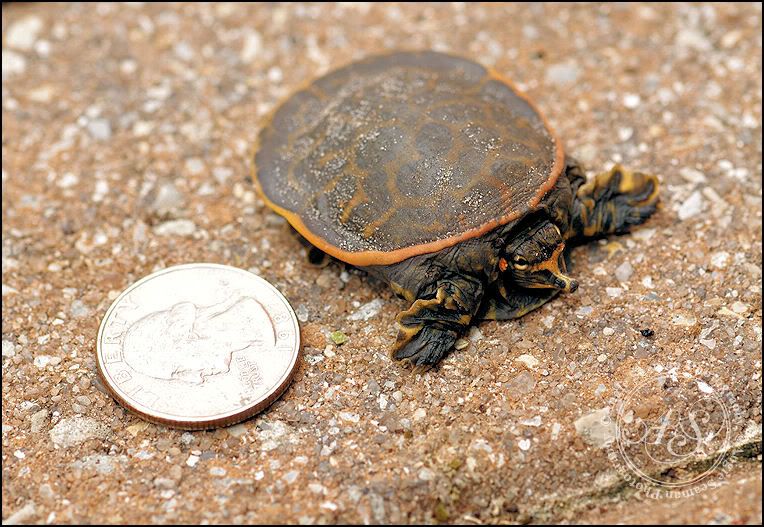 He is now outside in a white bucket in the driveway. Brennen has discussed with us how he feels we need to go buy him an aquarium. How if we don't, he'll just build him one in the yard with shells and rocks and coconuts. (I quickly reminded him that snakes would probably eat him in one bite if he stuck him out in the grass) He then resorted back to assuring me he had seen a pet store near by and that we could go get him an aquarium. In 5 small and short words...Brennen has lost his mind! Until I convince him that he "will not" be traveling home on the plane with us back to Indiana, the white bucket will remain his home for now. I told Brennen that he would have to release him back into the amazon wild before we leave. Now Brennen isn't overly happy with me. I'm pretty much the meanest Mom on the planet who doesn't care about the safety of animals on this earth. I think a reminder of me running over the snake 4 different times in 30.2 seconds was brought up and thrown out there a few times. Instead of his Mom that took him for Tony Sacco's pizza tonight (his fav), I'm pretty much now his mortal enemy. Remind me...is he 16 or is he 10? Oh lawdy lawdy...someone help me.

Much love,
The snake killin' - no aquarium gettin' - mean to God's creatures - Mom
(a.k.a - Me/Angie)
Labels: Bonita Springs, Florida, turtle