MR. STUD-LY!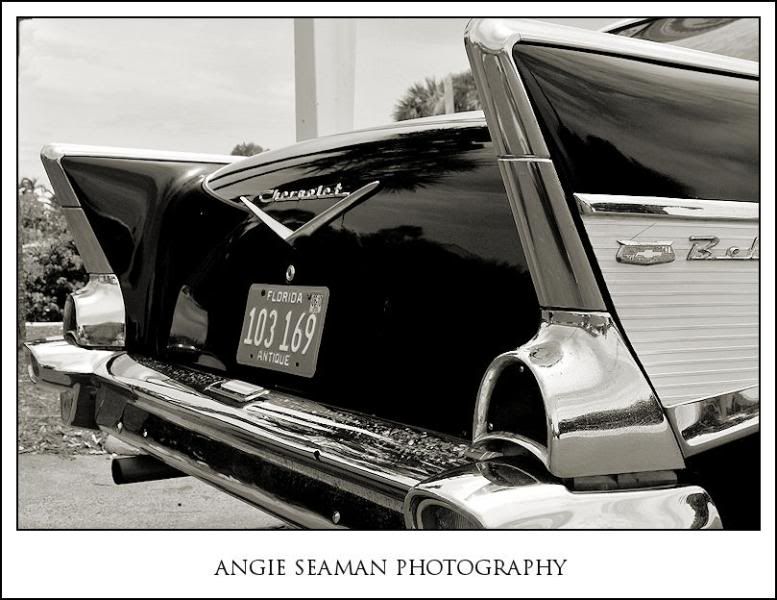 Meet Mr. Stud-ly. We found him on a street corner in an old gas station parking lot in Naples. If I only could have this same car in turquoise. I'd be in head over heals in love. And not even necessarily to drive but to use as a prop. Ha ha! I loved the look of this one and suddenly had visions of bringing Brennen back to pose on top of it with a skateboard in hand or something. Don't know why - just did.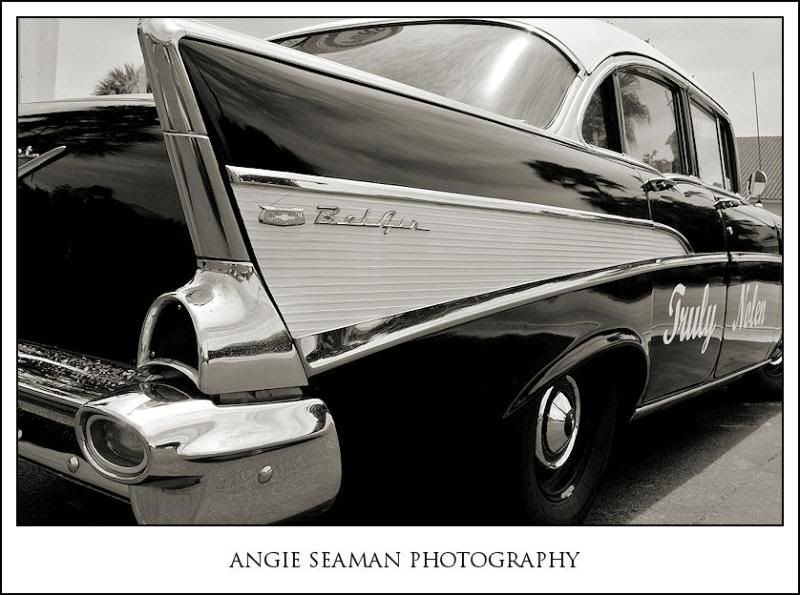 Notice how the side of it reads "Truly Nolen?" Well Truly Nolen is a major "pest control" company down here in Southwest Florida. The owner places old cars such as this one all around town on different street corners with his business name down the side of it. You can't think of pest control in Florida without thinking of Truly Nolen. The owner has done a phenomenal job of marketing his company. His actual service cars...they are even better. All of his service vans, trucks, and little VW bug cars all have big mice ears and long black tails custom made to stick up and off each car. They are also bright yellow in color. What a hoot! Again, you know when you've got a pest problem, to call Truly Nolen. Their name comes to mind first and foremost. I'm still half tempted to make a call to the owner and ask him if we can have permission to use a car or two of his in a photo shoot while down here this summer. What fun!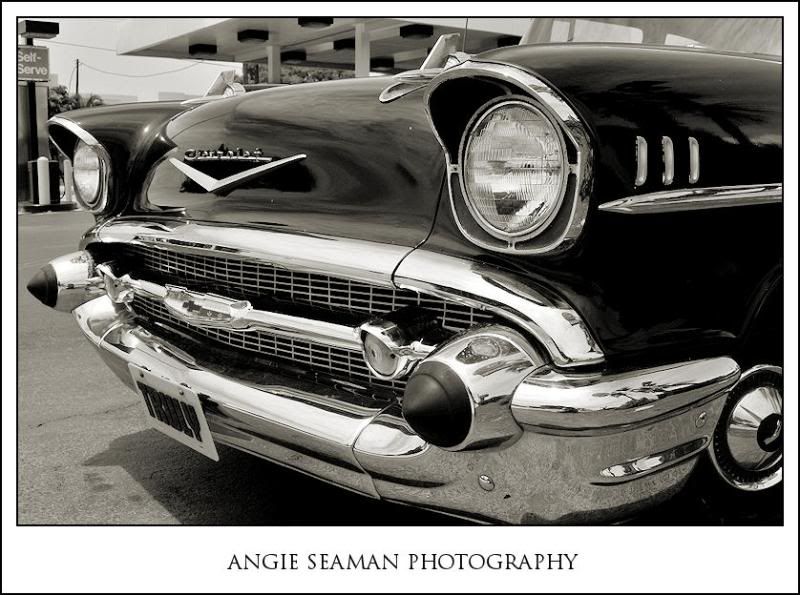 It's now 7:20pm and we are off to dinner. We've had quite the eventful day here in Florida and I'm ready to relax at this point. We've seen two snakes in less then 24 hours outside the house. The 2nd one is now dead. Yes, I ran over it four different times with the truck before the thing finally died. And when it did die, it blew out and popped like something was exploding. In fact, it was so loud that Brennen actually panicked and thought that the snake bit our tire and popped the tire. Hilarious! Now...all of you animal activists...please refrain from emailing me and telling me that there are only 6 venomous species of snakes in Florida and that I should never kill an animal. I know that already. Really, I do. However, I don't care whether it was venomous or not. It's life span was up according to me. With two young children who play out in the driveway, I refuse to take any chances. That first snake is lucky he got away yesterday before my truck tires made permanent skid marks across his back. And oh yeah...I know they are here to help eat the rats and mice in Florida. I've seen three rats outdoors already this trip and although I don't like them either, I'd rather have rats then snakes. So...even though the neighbors now probably think I'm a crazed lunatic after they watched me back up, turn around, and run over a snake 4 different times until it was dead, I feel better. And that is all that matters, right? I'll probably have the police show up at my door or something for killing the thing because it will be my luck that it's against the law or something here. In the end though, they can put me in a jail cell and throw away the key. Snakes are just not allowed within a 100 mile radius of me or my kids. P-E-R-I-O-D! With Kenidi's special needs, she would walk right up to a snake and not know any different. By the time I could get to her in a situation like that, it would be too late. So...4 times, 16 times, 52 times..however many times it takes to run over it and kill it - I'll do it.

Although Brennen got a huge kick out of it as he hung out the passenger side window and directed me which way to drive to ensure I was running over him with the tires, the whole event really stressed me out. This particular snake was about 6 feet long, red, and all out gross. The thump was large enough each time we ran over him that it made me that much sicker with each pass I made. Ewwww....!!! In the event that you should need a snake killer, I'm your girl.
Happy 4th of July! Celebrate safely! I'll be dodging snakes no doubt. :) Hugs, Angie
Labels: 57' chevy, Florida, rats, snakes, truly nolen