MISCELLANEOUS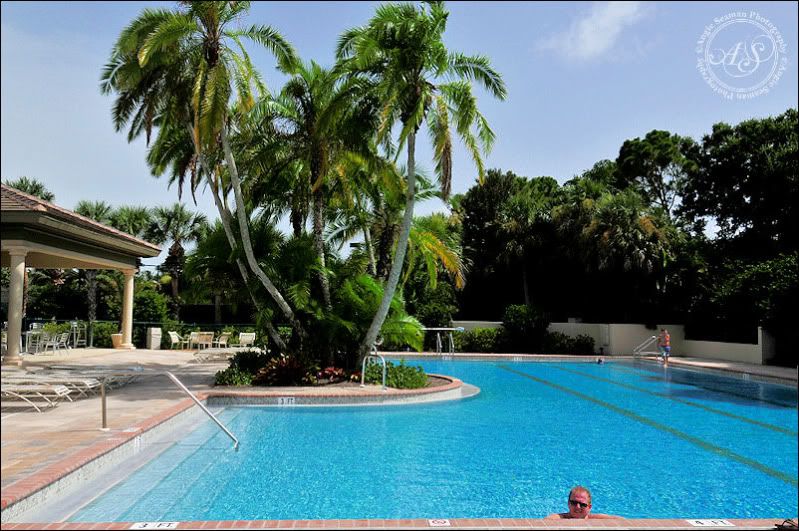 Do you know what I love most about spending our Summers in Florida?
It's that everyone else (the "snow birds" who live here all Fall and all Winter long) go back "home" to their real homes for the Summer. They go back to visit grand kids and their families in general. And when they go back to their real homes, it leaves the neighborhood here in Bonita..."empty." And when the neighborhood is empty, the pools within the neighborhood are empty. (And yes...that is our very own Starbuck's - poolside. It doesn't get any better then that.)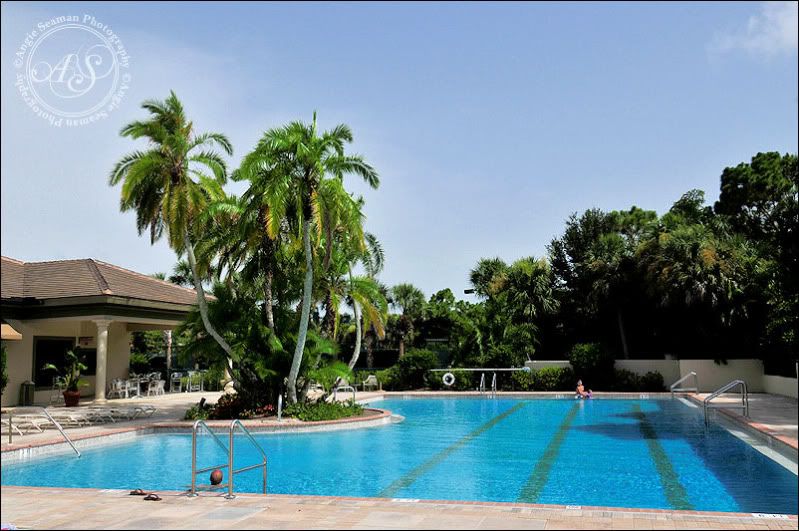 And when the pools are empty in the neighborhood, that means we get them all to our self. Just the four of us. It also means that Mamasita (a.k.a - ME) gets to pick out any ol' sun chair on the pool deck that she prefers. Anywhere. Why? Because it is just us and we have the whole place and all of the chairs to ourselves.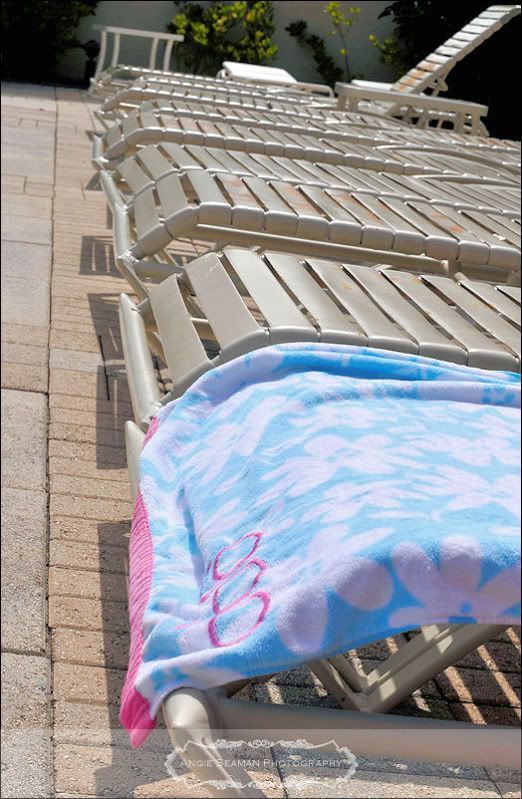 Uh huh...this is "part" of the reason why we love spending our Summers here. No matter how hot and humid it gets, our family loves making new memories each time we are here together. And even though my make up and hair always looks like a drowned rat in the summer heat here in Bonita, I wouldn't trade our Summers, our memories, our extended weekends, our holidays, etc. here for nothing. And even though the neighbors go home to their real homes for the Summer, they are missed. The neighbors are great here. We talk to the neighbors and gather with them more then we do with our neighbors back home in Indy. These neighbors look out for Brennen and Kenidi. A lot! It's nothing for the doorbell to ring at 8:30am in the morning and it be a neighbor left here in the neighborhood (there are only a few this time of the year) bringing trinkets and toys to Brennen and Kenidi "just because." It's nothing for them to say, "Let's all go to dinner at the Naples pub - we'll call ahead - tell them we are coming - and ask for a back booth - one that makes it as easy as possible for you guys over dinner with Kenidi." One set of neighbors even offers up and hands over their golf, tennis, and social pass to the country club for us. Now that is an awesome set of neighbors, eh? These neighbors are all older then us but we never notice the difference in age. They all ROCK! Needless to say...we love the neighbors, the neighborhood, and the neighborhood pools. :)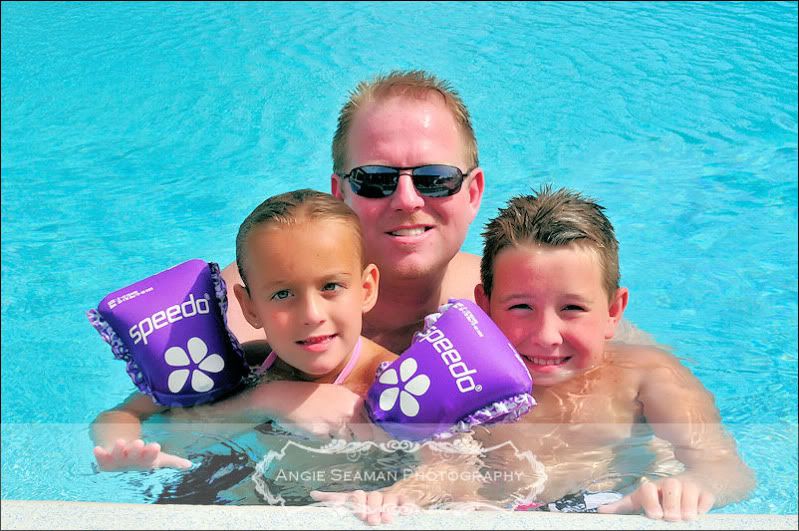 And aside from the fact that I feel like the neighborhood is really the "Amazon" lately due to the 4 snakes (yes 4 - there was another one on the deck of the pool the other day.) and the "Florida rats" that we've learned are as common as mosquitoes are back home in Indy for us, we still love the resort feel of the neighborhood the minute you pull in. It sits off the road and is tucked back in there all by itself. A huge community that you can't see because it is hidden from the rest of the world. As soon as you come thru, you are instantly propelled into a vacation - a tropical resort - and we love that part. Yes, I could do without the fact that the big black rat snake and Brennen came face to face at the pool the other day. Thank goodness Brennen can run fast. And thank goodness he did. In the end though, this is home away from home for us. Snakes, rats, no-see-ums, spiders, and all. It is Florida at it's finest - it's just the Florida that you never see advertised on the picture-esque post cards in the souvenir shops. Well, maybe this guy is sometimes...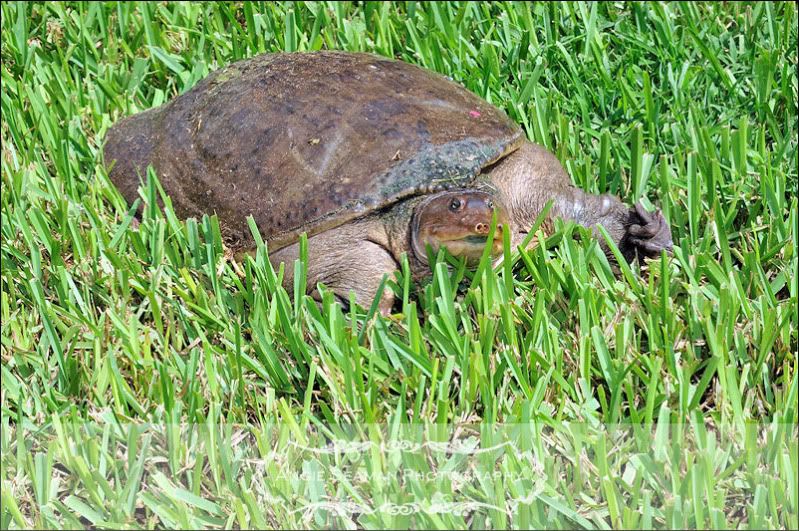 We found this guy at the entrance to the cul-de-sac on the way back home from the beach yesterday afternoon. The pictures do not do his size justice. He was HUGE! Brent spotted him out his window so we stopped, dug out Big Papa (my camera), and snapped a couple of shots real quick.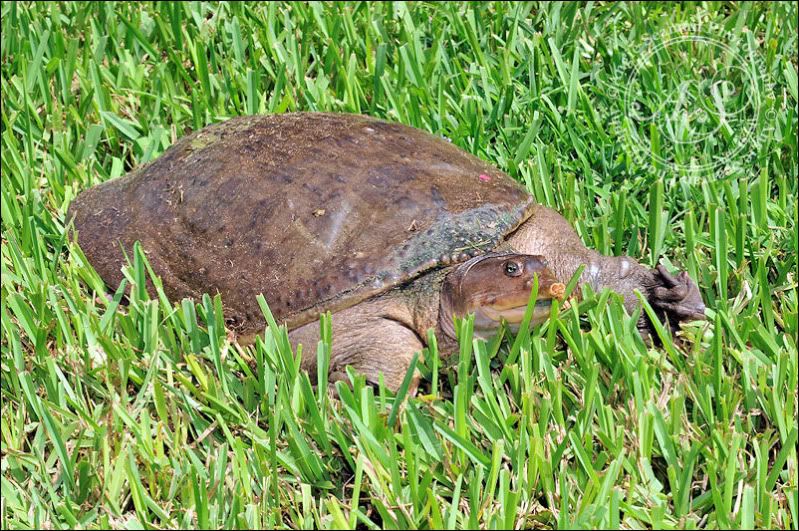 I don't know what kind of turtle this was but he didn't seem to mind us much. And...he was quite fast for a turtle. He took off on that hot pavement like nobodies business. He probably got scared that Mamasita here was going to take over the steering wheel and run over him - 4 times - like I did the snake. I'm sure the word is out - and on the street - about Mamasita and my crazy ways when it comes to the wildlife around here. "Rumor has it...you need to beware of the Mom at the end of cul-de-sac #2, she is pyscho!" Ha ha! It's not a far off exaggeration. Trust me!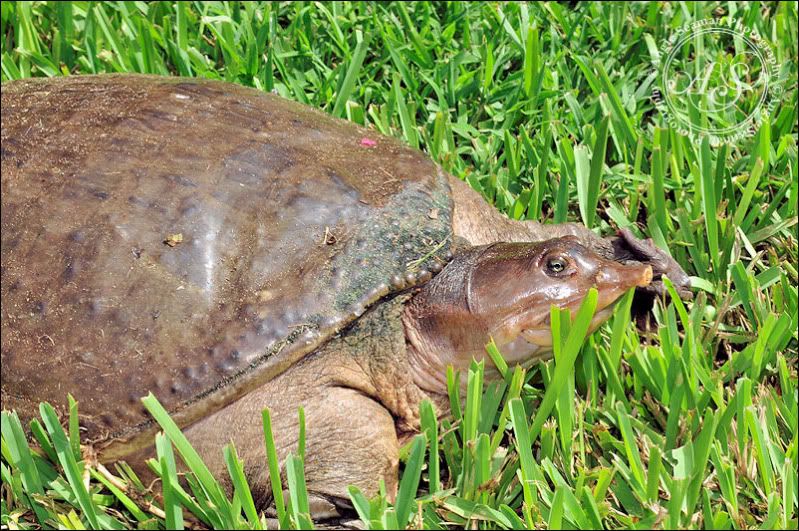 But as all of my faithful AGD blog readers know, I lluurrrvvveee my beach B/F/F's. Each time we come to the beach, the birds, all kinds of them, flock to my camera lens. I swear they treat my lenses like they are food or something. They gravitate toward it. They let me snap pictures of them up close all day long. It's grand! I love my beach B/F/F's. Just LURVE them! Notice how they pose and work it for my camera...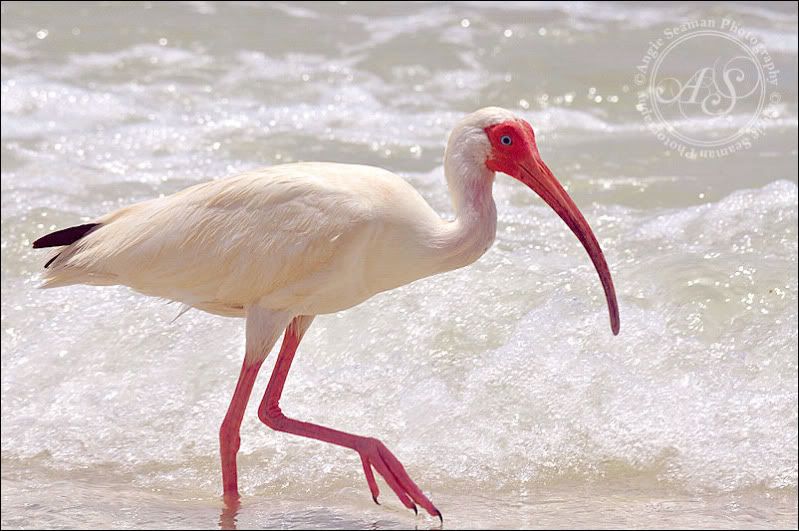 They even get the "model strut" going with their legs and feet. Hysterical!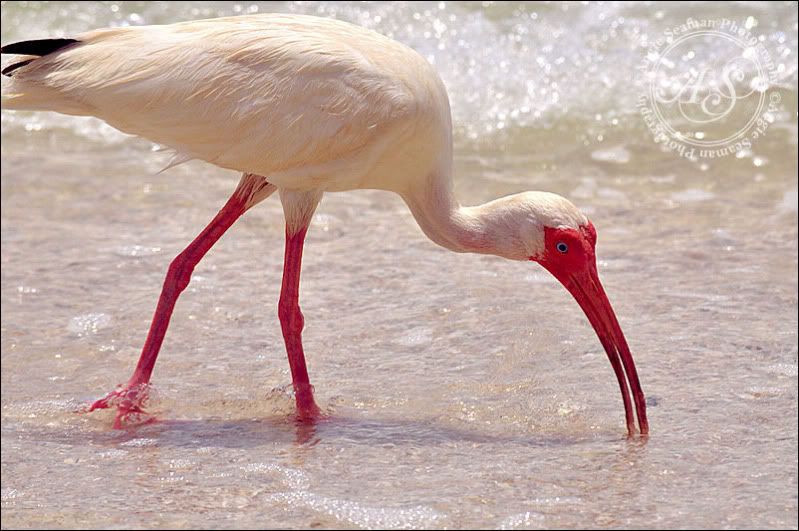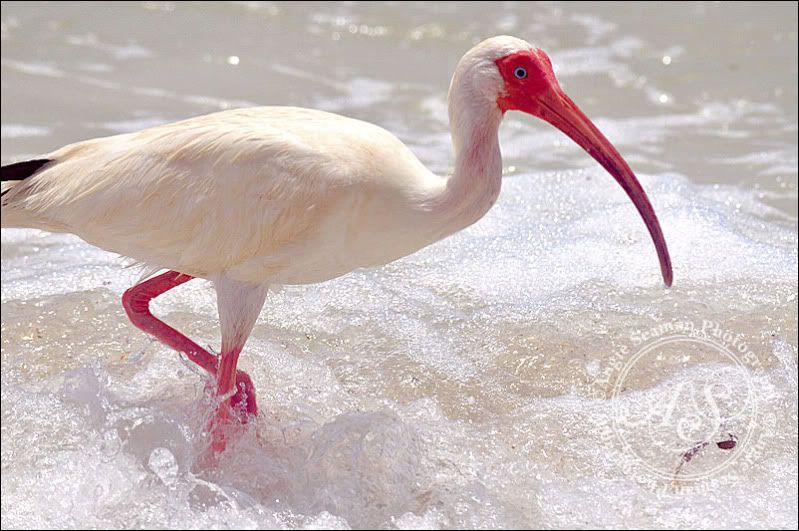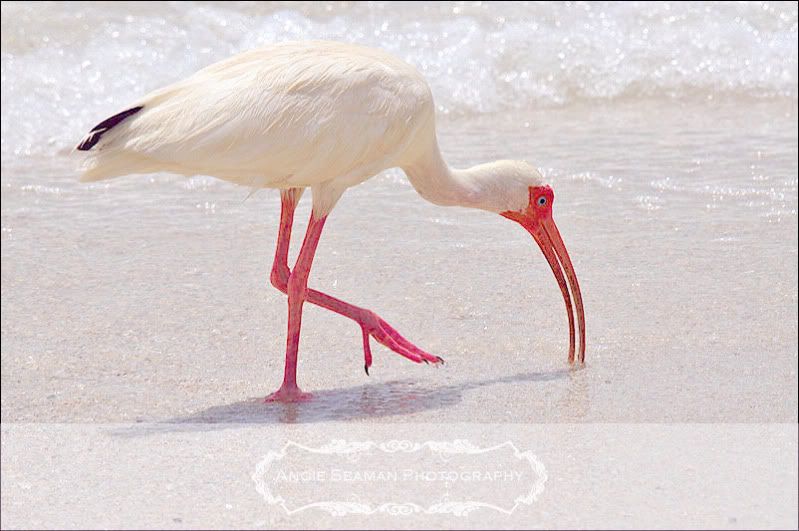 Their eyes are my favorite...very cool color!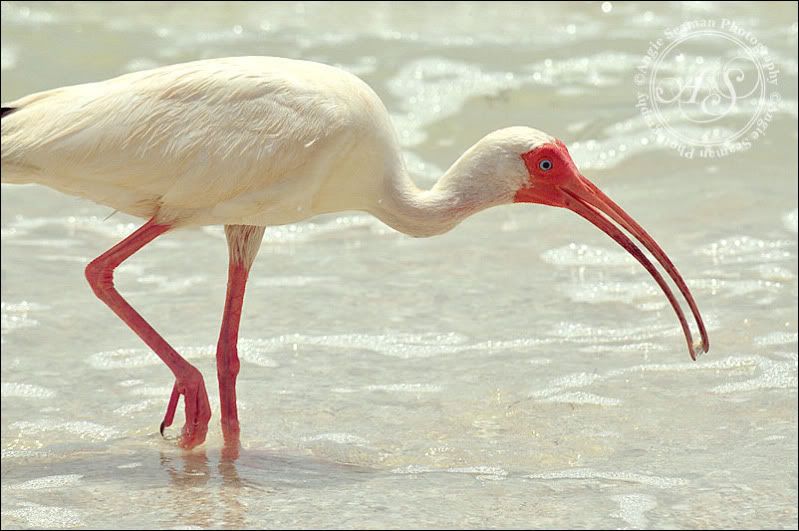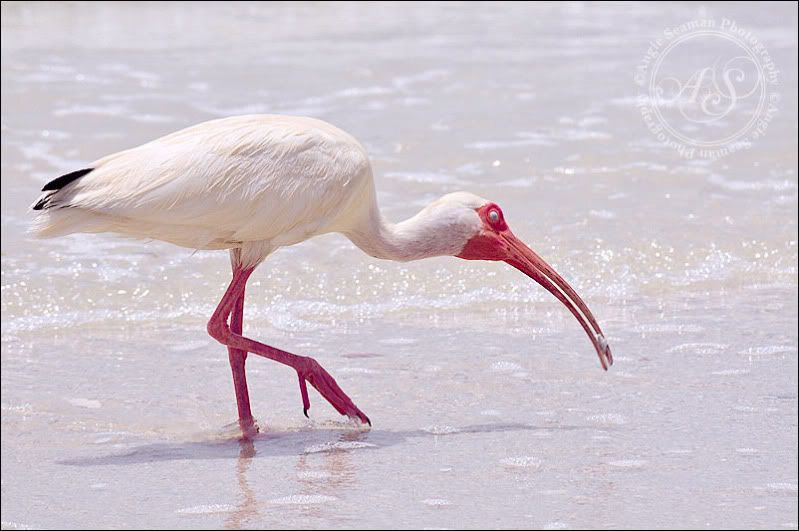 The beaches are really dead this time of the year too. Not to many people come here right now because it is so crazy hot. And humid. However, that doesn't stop the Seaman's. Especially at the neighborhoods private access beach park. You have to be a neighborhood resident in order to use this area of the beach. It's totally private and trust me - they guard it like Ft. Knox. You can't park there nor are you able to walk up there off the beach either. They catch you. They know you - and whether you are a true resident. And when they are unsure, they ask you to recite your neighborhood info. If you don't have it, you better cough it up or be gone cuz' you outta' there. Ha ha! They don't mess around at all! You can't beat their free and private cabanas, the grilled cheeseburgers and hot dogs with coleslaw, cold drinks with ice, and of course the air conditioned rest rooms. Nothing says "the beach" like an air conditioned bathroom when you need it, eh? Ha ha! My favorite part to the private access though...it would be reading the water board as you walk up. Love it! And you know if the gulf waters - the ocean - is 89 degrees in itself, then the air is really HOT here in Bonita Beach, Florida right now. Just the way Mamasita likes it! :)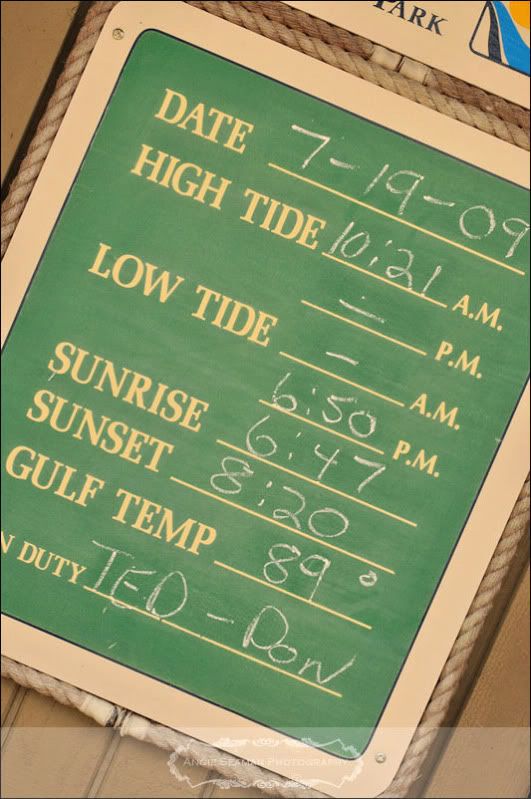 And no matter how hot it is temperature wise...you can always count on the sea to bring in a gulf water breeze. Thus, resulting in the palm trees swaying in the heat. There is nothing like laying under the leaves of a palm. Nothing says tropics like a palm tree. Nothing!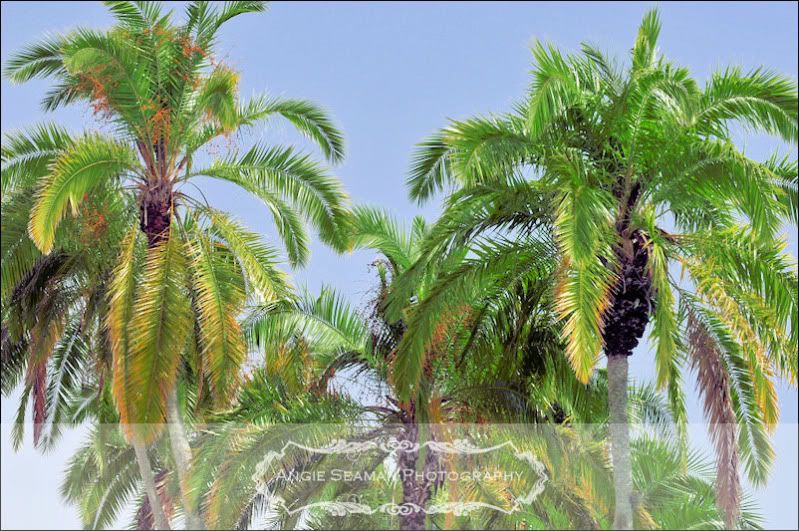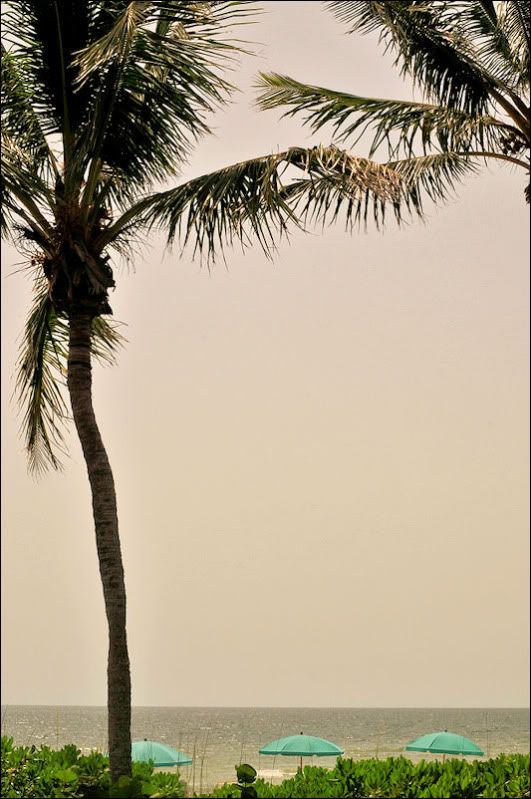 There you have it. That pretty much sums up what our Sunday looked like yesterday. Welcome to Monday. I hope it is off to a great start for all of you. Now...get ready...Mamasita has a give-a-way coming up this week in honor of my 777th post here on the ol' AGD blog. Tell your friends, tell you family, tell everyone! Remember those "AGD was here" type pictures I told you to prepare for a couple of months ago? Well, the time has come. Snap a simple picture in front of something that depicts your city, state, country, you, your family, etc. In that picture, add a sign to it that reads something about AGD. (i.e., AGD was here in Texas, We love AGD in Canada, and so forth.) There will be a Mr. Linky that will be posted with the blog give away. By entering and posting your the image to your blog, you will be entered into the drawing for the give-a-way. If you coerce a friend to participate too, let me know about it. Should that friend join in on the fun and post AGD signs within an image on her blog, it will gain you 5 extra names in the drawing. The more your name is entered into the drawing, the better the chance you have of winning. This is a give-a-way that you do not want to miss either. It will be straight from the heart of Bonita Beach and Naples. It will include multiple fun gifts within it. A gift from the famous swoozies store as well as gifts from other little stores that I love here in Bonita and Naples. Also, we'll have some shells picked by Brennen and Kenidi straight from the beaches in our area that will be included just as an added extra treat. We've worked hard to come up with a great give-a-way basket of goodies and we know you will love it. So...get those signs ready and then snap a picture with the sign in front of a landmark or something that reflects your state, hometown, city, country, etc. Include your kids...get them in on the fun too. We can't wait to see what each of you come up with. I'll be posting a photo of the give-a-way basket at the end of the week. Lastly, if you are a resident of Indiana, we are hoping to see some great shots from our home state. :) Have fun with it all.

PS...If you aren't a blogger but would still like to participate in the drawing, feel free to email me your photo at Angie@AngelicaGraceDesigns.com. I'll be sure to include it with the others here on the blog when the contest/drawing begins. Your name will then be entered in the drawing just like everyone else. You can start turning those images into me at any time this week beginning now. The earlier the better. It will assure your spot in the drawing.
xoxo, Angie
Labels: 777th post, Bonita Beach, contest, drawing, Florida, miscellaneous, Summer 2009