I'M HERE - I'M HERE!
Ever have one of those days in life where it feels like it just goes on and on FOREVAH? Kind of like the rows on a white picket fence? Well, I had one of those days yesterday and the day before. Many of you probably read about it on facebook. Therefore, I'm not going there again here. The good news is...all is well now. Therefore, I am finally catching up on some blogging. I got some emails yesterday and today reminding me that I had forgotten to blog. Ha ha! I didn't forget you guys...never would I forget about you. :)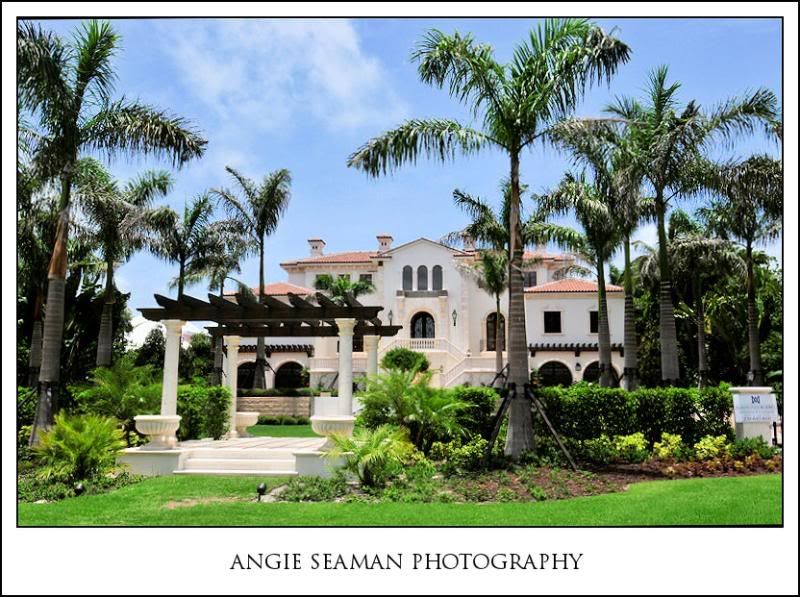 The above home is one of my favorite houses here in Naples. Their backyard is the sea. Yes, it sits right on the ocean. Can you imagine their views every day and night? Simply gorgeous! Now, if it just didn't have a $15-$20 million dollar price tag...ha ha! Brent and I love mediterranean style homes and this one really caught our eye. It's still under construction at the moment. I wish I could get a tour...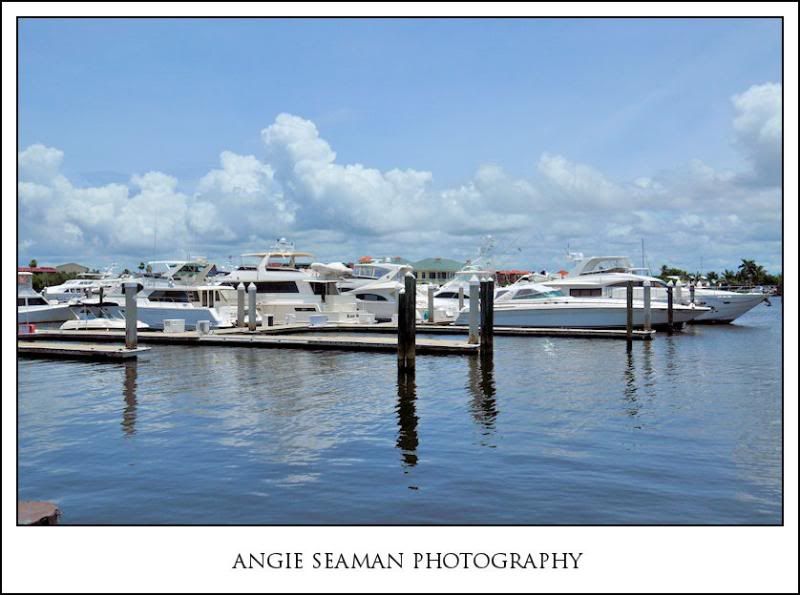 And how about these big boy yachts? One of these would be nice to park out back of that house, right? Hee hee!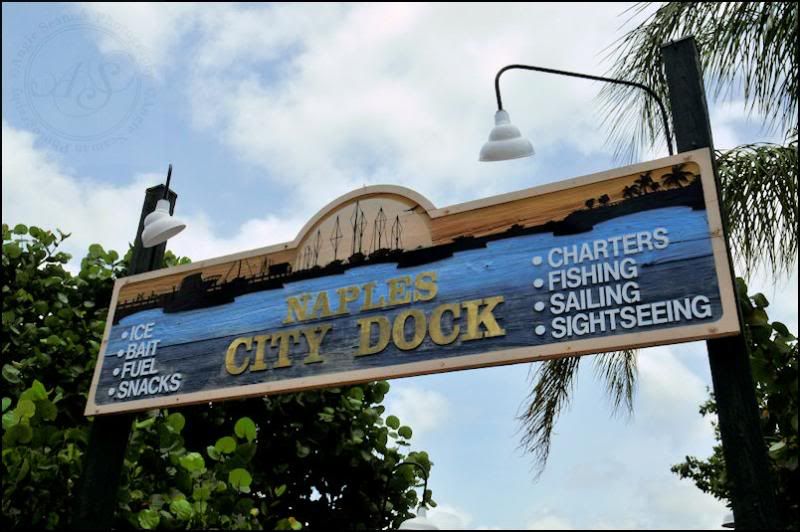 We hit the Naples city dock and checked out some of the boats they had lined up there. Here is Brent (shown below) carrying some of my photography gear. He makes for a really awesome "assistant" and "driver." :) Love you babe!
I took this shot below for Brennen. He loves anything to do with police and firemen. This boat appears to be the property of the Naples police.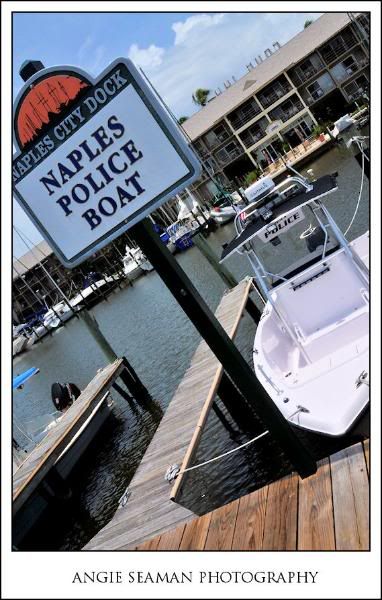 These are some luxury homes/condos over near a marina in the Naples area. They have little shops/boutiques that line underneath them on the bottom floor. They also have a great little cabana bar too that overlooks the bay. Very cool spot! I love their coloring and thought they would make for some great shots.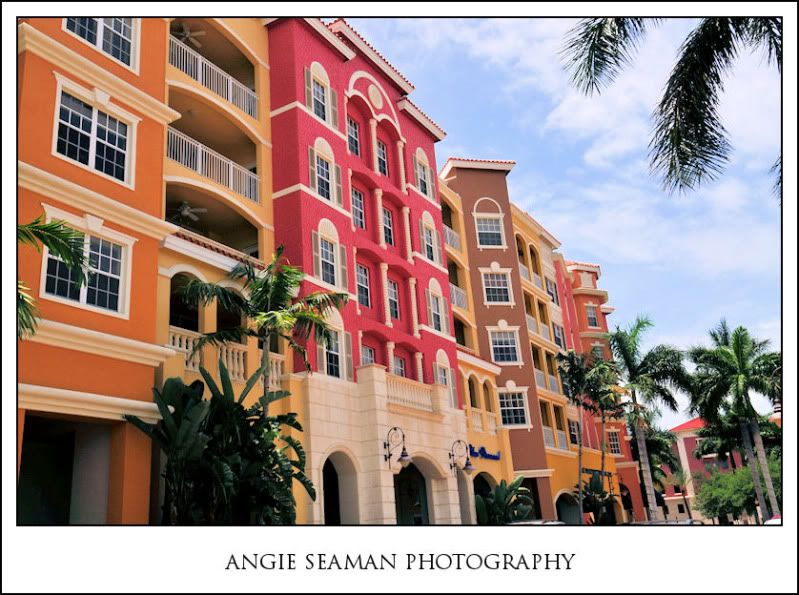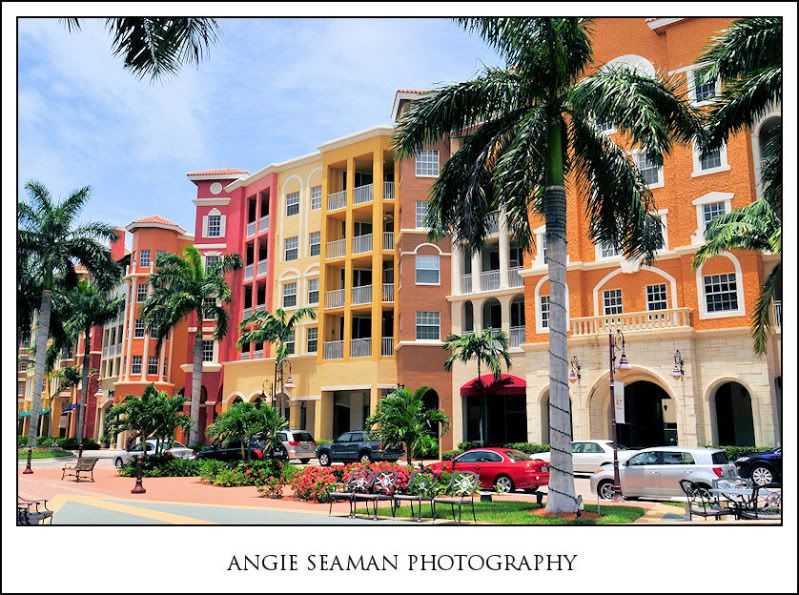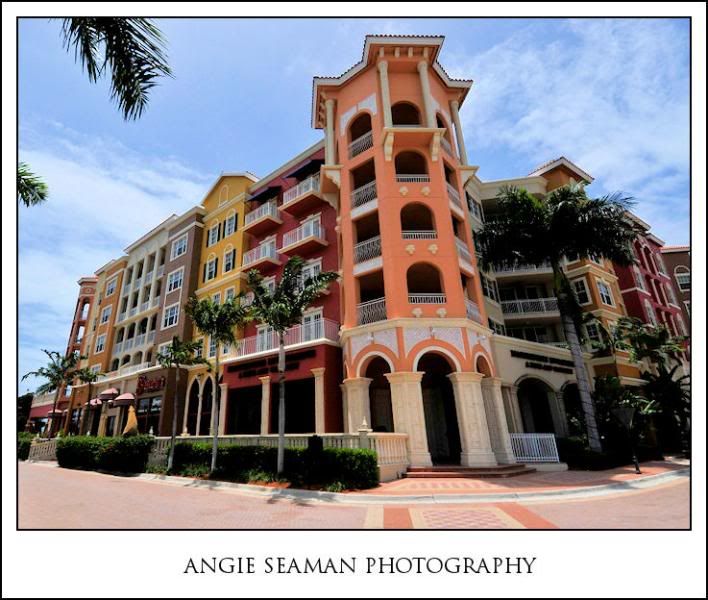 The above and below shots were taken back in a Naples neighborhood called Pelican Bay. I love the entrance with all their palm trees so Brent stopped and let me grab some quick shots.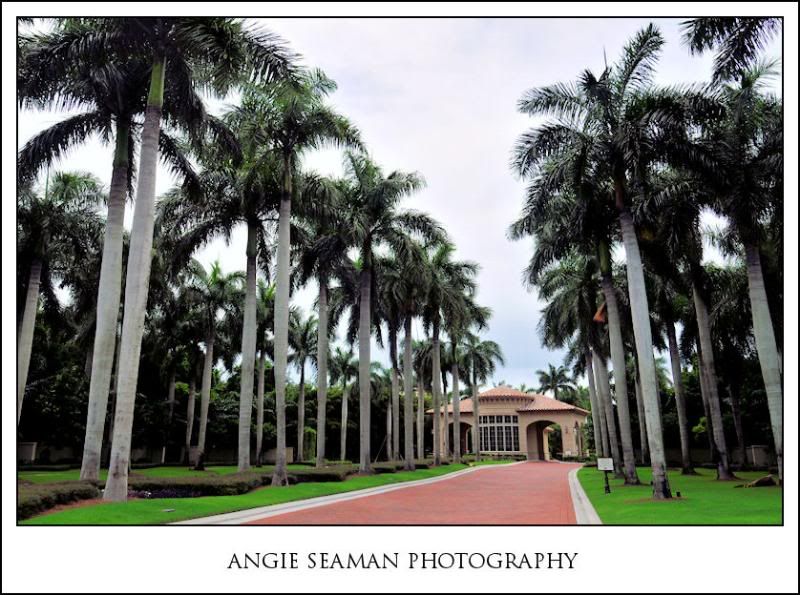 There is your little picture tour of some fun areas here in Naples. I'm actually signing off so that I can go and close the garage door now. Brennen found a snake in the drive way moments ago and I'm scared it will end up in the garage. Not fun! Ewwwww....!!! Thanks for being patient with my delays in posting over the past day or two. See you later tator!
xoxoxo, Angie
Labels: Florida, Naples, Summer 2009