FAB NEW BAG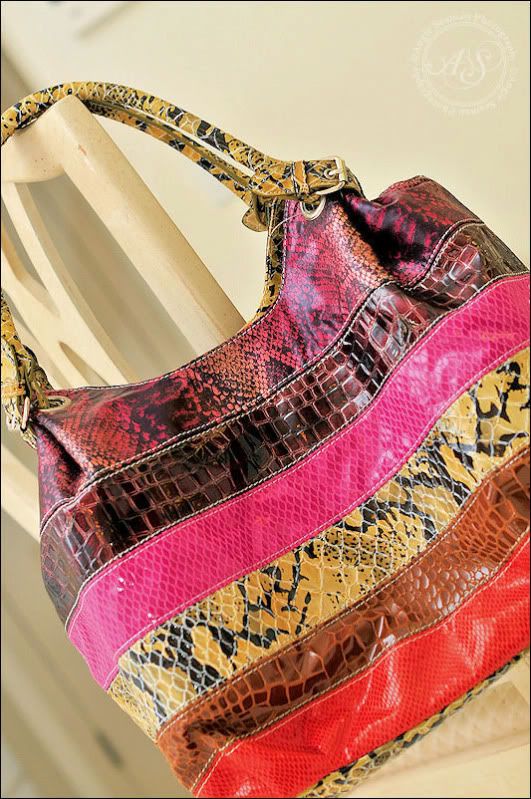 Remember that FAB new handbag I told you that my inlaws got me for my birthday a couple of weeks ago? Well, I promised I'd share it here so I am. Can I tell you how much I just love this ALDO design? I love all of the colors which can be used for summer as well as for the Fall season. I love all of the animal print within it. I love the buckles off the straps. I just love it all. Best of all though, I love the price. Thought you guys might too. If so, getcha' one! They also come in a different color that has some turquoise in it. Very cool!
Thanks Debbie and Ron! This was a fantastic gift for me and soooooo up my alley. It screams "Angie" and I love that part. You guys are too good to me. I love you both so very much!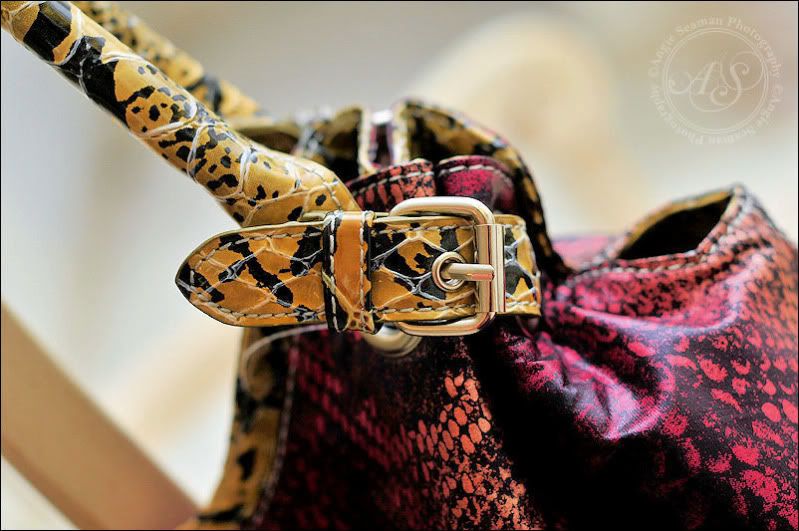 The colors and the textures in this bag are straight ART! Love that! The theme of the bag is called "Flavors." Flavors it is...many of them actually.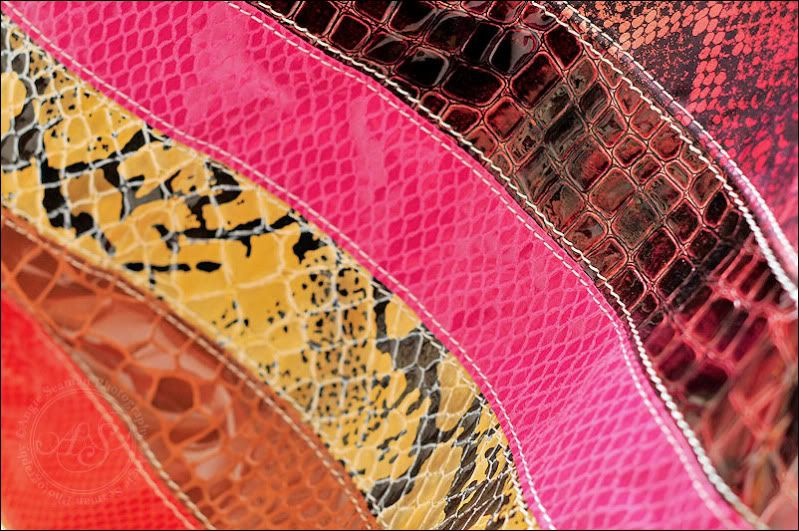 You can find this at the ALDO store or at their online boutique. I promise you that it is even more "ROCKIN" in person. These pictures just do not do it justice. Wait until you see the inside...Oh so fun!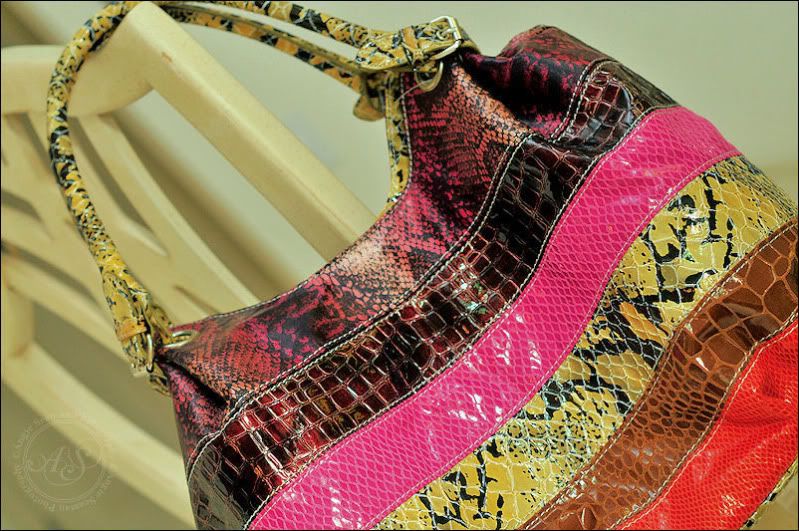 Just another "FAV" of mine for the day. It's been a while since I've shared my fav's so I thought I would partake in that over the past couple of days. For now, I'm off to prep for our next guest. Brent has a dear friend arriving this evening. He'll be staying with us for the next several days. Lots of "guy" time ahead for the two of them. I've heard rumors of a boat rental. Can anyone say "scary?" That is all I need is to be stuck out in the ocean with Big Daddy "Seaman" on a sandbar because we thought the ocean was like the lakes back home in Indy. Yeah, I think I'd rather stay back home here with the snake(s). Yes, I said snake(s). That is plural. That also equals out to 3 snakes in the past 7 days - in case you are counting. We found another one in the driveway this morning. I'm convinced we are living in the flippin' amazon now. No joke! I think they are after me because I backed over their buddy 4 times last week. God help me. I'm destined to end up in jail for animal cruelty because I WILL do it again. Trust me - God is OK with me killing these horrid creatures. Snakes were serpents in the bible, right? "Diablo" as my Dad says. That means "of the devil." That is my story and I'm sticking to it...
Pray for my sanity...wink wink ;) Ang
Labels: Aldo handbag, animal print, birthday gift