THANK YOU!
Just wanted to take a sec to pop on here and say thanks for all of my birthday wishes yesterday. The emails and facebook messages just continued to pour in and still are even this morning. I am so blessed by all of your friendships. It really made my day to receive all of your notes and blessings yesterday. I was able to spend my birthday in my favorite place again this year - near the sea. And for that...I am so thankful. It was a beautiful day and I thoroughly enjoyed every minute of it.
We spent the day driving into Naples and doing some fun shopping. Then, we hit Dillard's and perused their store as well. After that, I was taken back home and surprised with a cake by my in laws as well as Brent and the kids. Brennen had picked the cake out and I just loved the design. It was a cake done with icing in the shape of starfish, shells, etc. Brennen was so excited for me to see it. He said it would fit me perfectly and it did. We devoured the cake and the ice cream and then went back out the door for more shopping. Brent, myself, and my father in law, Ron, went out and about shopping again only to discover that the store we were after was closed for the evening. Deb stayed behind with the kiddo's (thanks Debbie!). We eventually hit Barnes and Noble on our way home and I finished off my birthday just perfectly....by walking out of the store with a stack of new photography and beach books in hand. Ha ha! Brent and I had a ball meandering thru the bookstore and it was just the perfect end to a perfect day.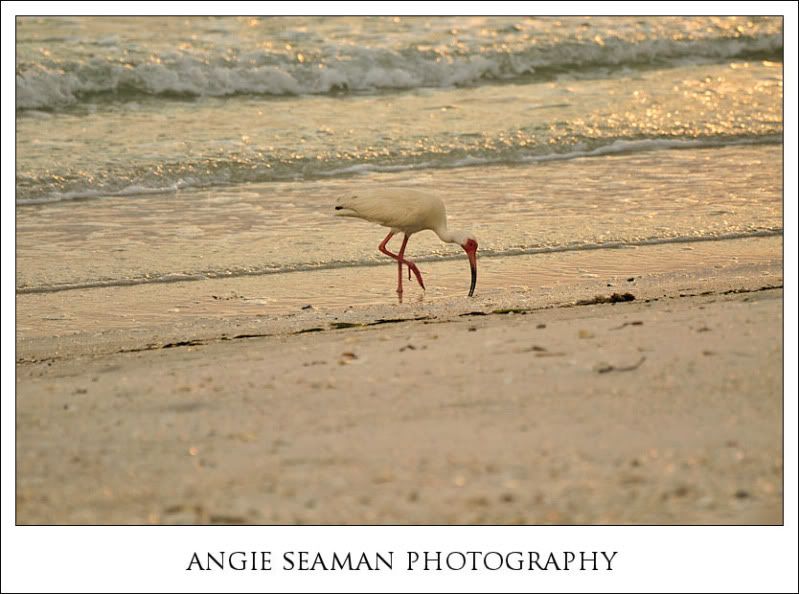 And now...Brent and I are headed out the door for a bit of "shooting." Yes, he is going to be my handsome get-a-way driver as I hop in and out of the vehicle finding things to "shoot" (with my camera of course) all throughout downtown Naples, Tin City, the marina's, the pier, etc. He has been offering to do this for me for a while now and we are finally going to spend the day doing it. I can't wait to see what kind of shots of different architecture and such we come up with. This is going to be "my kind of day." After that, it's back to the pool/beach for a bit of Florida sun and R&R. Life is grand! Now if I could just get Brent off the subject of moving here full time, we'd be good. HA! I'm sure this photography shoot has a hidden agenda in his eyes. If he had his way, this shoot would be his plan to get out and about driving around town - scoping out the perfect area to live. He even went so far as to tell his Mom and step-Dad (as we passed the Naples Hospital yesterday) that "it was the place where our 3rd child was going to be born." We all busted out laughing and just cracked up. Gotta' love that guy!
Enjoy your Sunday. Hugs, Angie
PS...Crystal got my new blog design up yesterday. If you'd like to see it, you can click HERE. The new photography website will be through showit sites and it hasn't gone live just yet but it's getting really close. Once it does go live, I'll be sure to share it here with all of you. Crystal has done an amazing job and I'm so excited to launch the brand new site. I'm still trying to get all of my images pulled together for the gallery and therefore that will probably take another week or two. Again, we are close. Stay tuned!
Labels: Angie Seaman Photography, Angie's birthday, new blog, new photography website, Thank you