THE STORM
"In our lives there is bound to come some pain, surely as there are storms and falling rain; just believe that the one who holds the storms will bring the sun."
"Sometimes God calms the storm, sometimes He calms the sailor."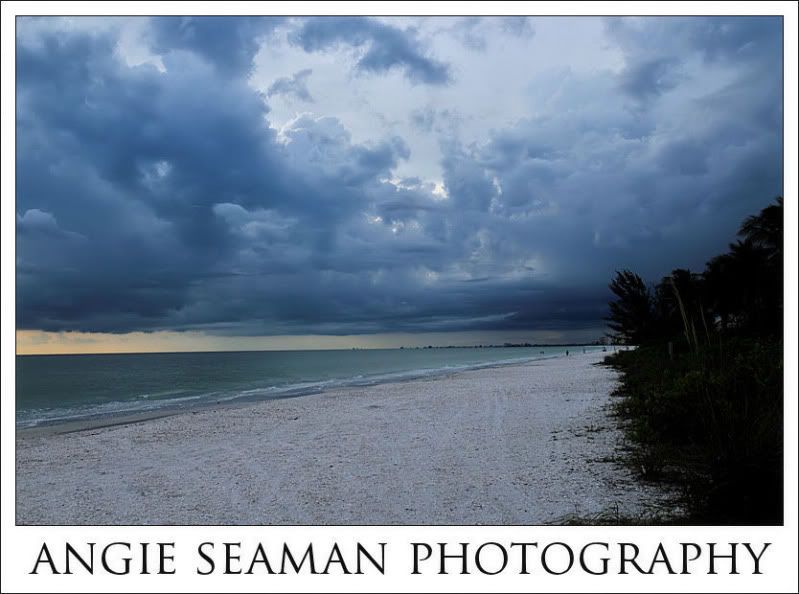 "Celebrate your success and stand strong when adversity hits, for when the storm clouds come in, the eagles soar while the small birds take cover."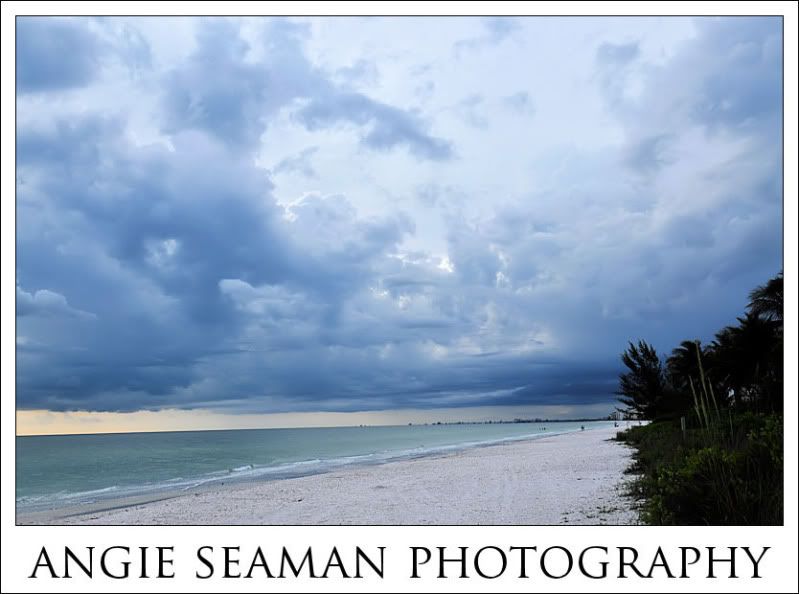 "For the man sound in body and serene of mind there is no such thing as bad weather; every sky has its beauty, and storms which whip the blood do but make it pulse more vigorously."
~George Gissing
***I snapped these shots with my 12-24mm wide angle lens last night as a storm rolled in on Bonita Beach. I could barely click the shutter each time because my eyes couldn't help but let the camera fall to my hip as my lungs attempted to soak up the air and the moment in general. Each of you know how much I'm obsessed with the sky as well as the sea. I find the ocean to be a magnificent gift from God whether the sun is shining above it or whether the thunder clouds are rolling in atop it. Everything about the sea is incredibly powerful. Some of my most favorite and memorable images that I've taken in years past are of the beach as a thunderstorm is barreling toward it. The word picture that a storm can create is nothing short of amazing. I find myself in constant awe of God's perfect creation (the sea) and consider it a precious gift no matter what the forecast. And as each of you very well know, I also have an obsession with famous quotes. The quotes listed above are some of my favorite quotes that have managed to carry me through life during some of my most troubled of times. In the end though, the storm clouds always bring rain. Rain always brings hope. And hope always brings tomorrow. With tomorrow, there is a new day and renewed strength after the storm. I hope - like me - that you too - find enjoyment and power within the quotes & and within the images together. Side by side they could be a great visual concoction to help tackle what might seem like a very bad storm in life. xoxoxo, Angie
Labels: Bonita Beach, Florida storm, Summer 2009