SLACKIN'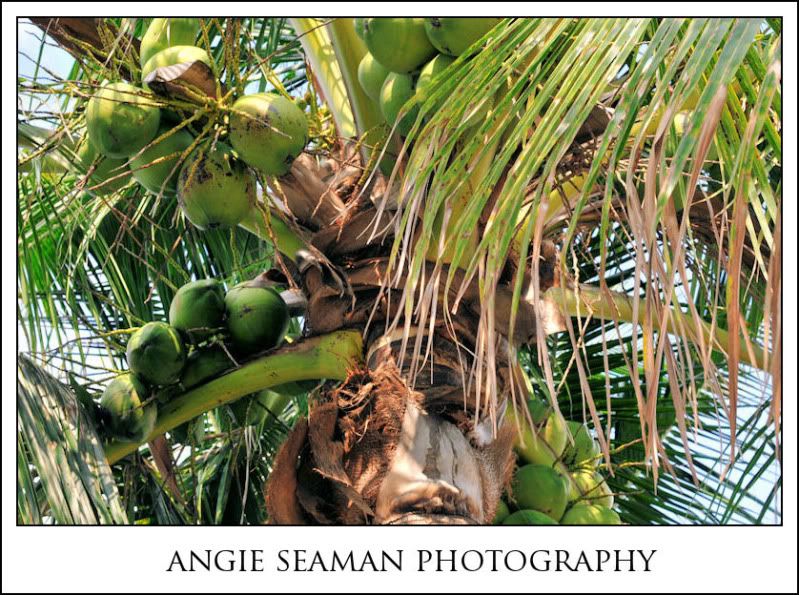 Hi all. I'm slackin'! I know. So sorry for the blog delay. We've just been having way too much fun over the past couple of days here in Florida-tucky. As you all know, my Dad and Cathy arrived on Wednesday evening. We've been enjoying their company and chillaxin' with them. Our internet service was down all night Friday night until about 1am this morning. Therefore, I didn't have any way of updating the blog even if I wanted to. I did want to pop on real quick and share some simple shots with you from our fishing excursion the other night. As you know from last year, Brennen begged my parents to take him fishing when they were here last year. Brent and I aren't big fishing people but my Dad and Cath do fish when they are down here each time. Last year we made it a family affair and you can see the photos from that trip by clicking

HERE

&

HERE

. It's amazing to look back on those images from a year ago and see how much Brennen has changed and grown since then.
With that said, we went back and did some fishing again the other night. We almost didn't make it there because I about side swiped a Ft. Myers Beach cop car on the way to the bait shop because he was in my blind spot. The officer got really mad at me, honked his horn, threw on his lights, and immediately pulled me over. I knew I was doomed. The cop got out, came running up to my window, and began to let me have it. I "changed his state" by automatically letting him know how sorry I was and that it was totally all my fault. He was so ticked off that he never even asked for my drivers license or registration. He just kept wiping the sweat off his forehead as he continutally told me that I could've hurt somebody. As we pulled away, my Dad was laughing and said that it was a good thing I didn't drink. I couldn't help but crack up. In my defense, the lane was a funky merge lane and he came up from behind me out of no where. By the time I saw him, he was in my blind spot and I almost climbed on top of his car with my vehicle. I scared him to death. If he would've ever calmed down, I might have asked for his picture. HA! I just had to share this with all of you because I know you can appreciate my "getting pulled over" stories. In case you don't,

HERE

is a refresher. Oh yeah, and HERE is anotha'!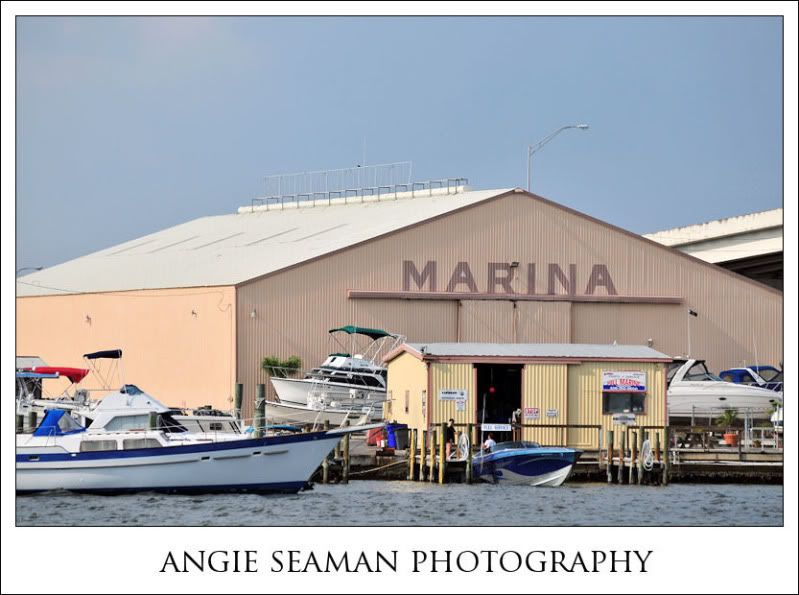 In the end, I begged for forgiveness (not really) and changed the "police officers state" enough which thankfully lead to a ticket free traffic stop. He let me go - never even checking my background or license. I could've been a fugitive on the run for all he knew. We eventually got to the bait shop unscathed and ultimately met a very nice man in there who began asking me questions about my camera. He apparently wants to buy his wife a DSLR and had all kinds of questions about them. We talked and he got choked up as he told me about his son getting married on the beach last week down here. What a sweet man. Before we left, he let Brennen get his own bait with his bare hands which thrilled Brennen beyond belief. It made this Mama a bit sick to her stomach though. (especially as he climbed back into the car with those shrimp smelling hands) Hee hee~! :)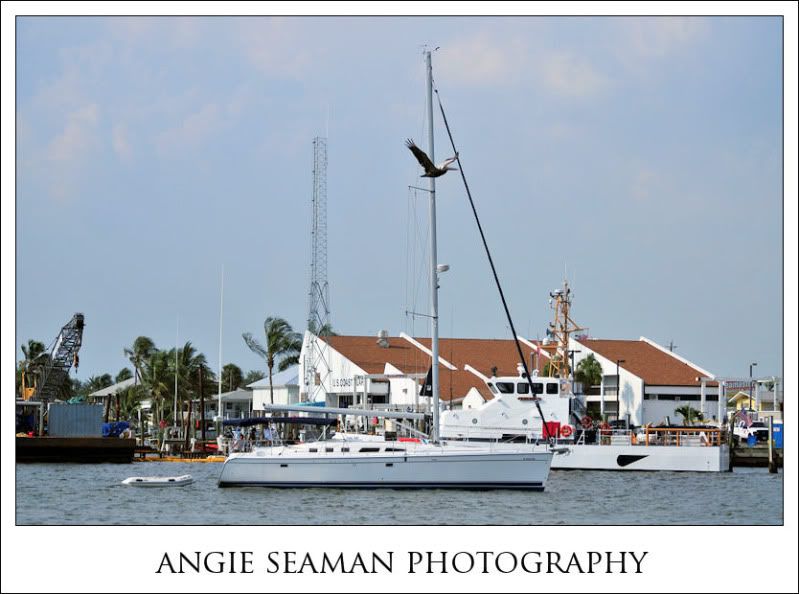 We go fishing at the Moss Marina over in Ft. Myers Beach. My Dad's friend from Indiana (Hi Homer!) keeps his boats there at Moss Marina and therefore, they know him and my parents really well there. You aren't allowed to fish off the docks there but they let us because my Dad has connections. Ha ha! I detested my Dad's resources and connections back as a teen (he'd find out everything I didn't want him to) but now I value them. Ha ha!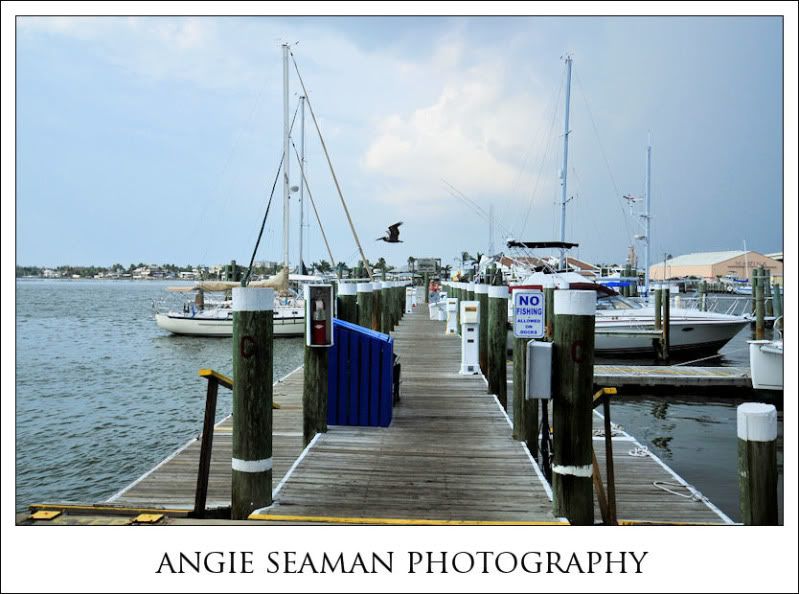 Here are just a few random shots from the docks at the marina before the storm rolled in that evening. Below is a shot of the Ft. Myers Beach bridge. Any of you familiar with Ft. Myers Beach will know this bridge well.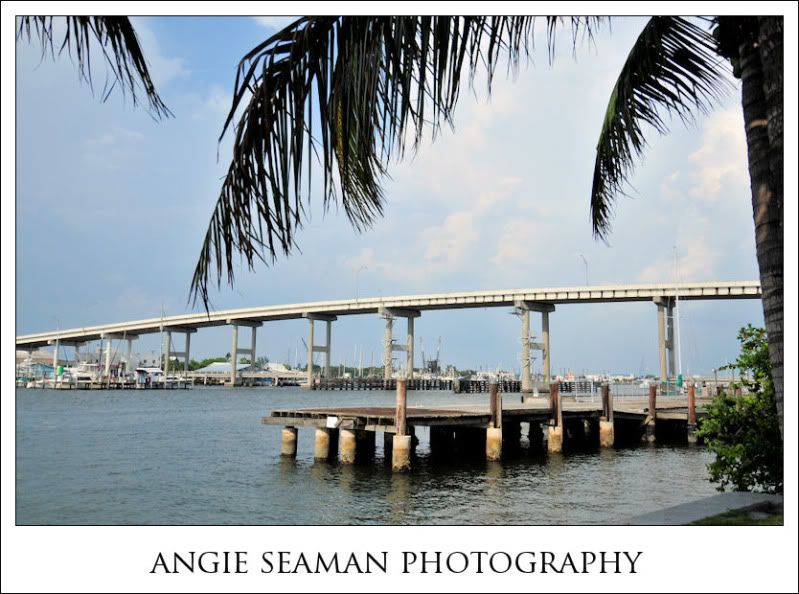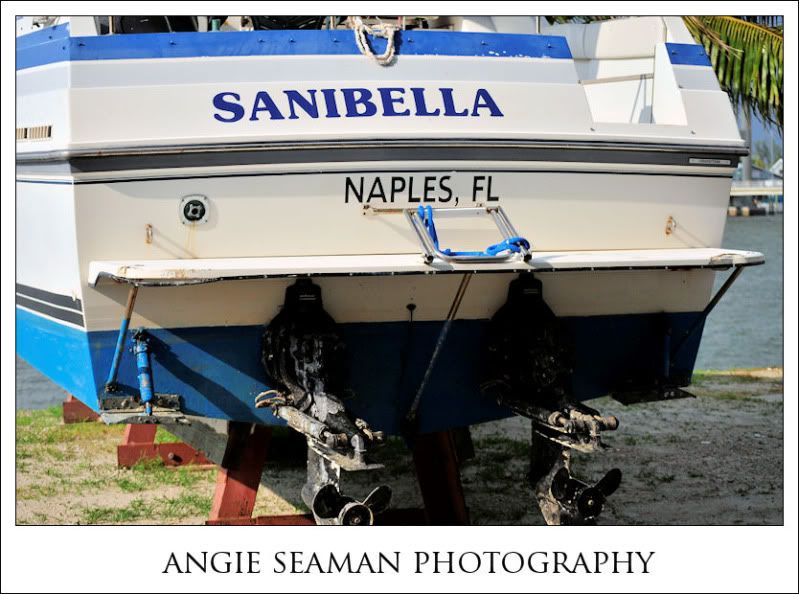 Brent and I aren't real fond of Ft. Myers beach much anymore. We spent many years traveling there but it has become REALLY run down in the past 10 years or so and it shows. They really need to go in and clean up the area and bring it back to life. As we drive thru there now, it looks pretty rough, tattered and torn. I just don't care to go there like I used to. We have a couple of restaurants we still frequent from the area because they are a couple of our favs but that is usually the only time we head over to the Ft. Myers area anymore.
The marina we go to for the dock fishing sits across the water from where the U.S. Coast Guard ports and keeps their ships. I like getting pictures of the ships when there. Notice the two big black scary guns on the front left of their ship?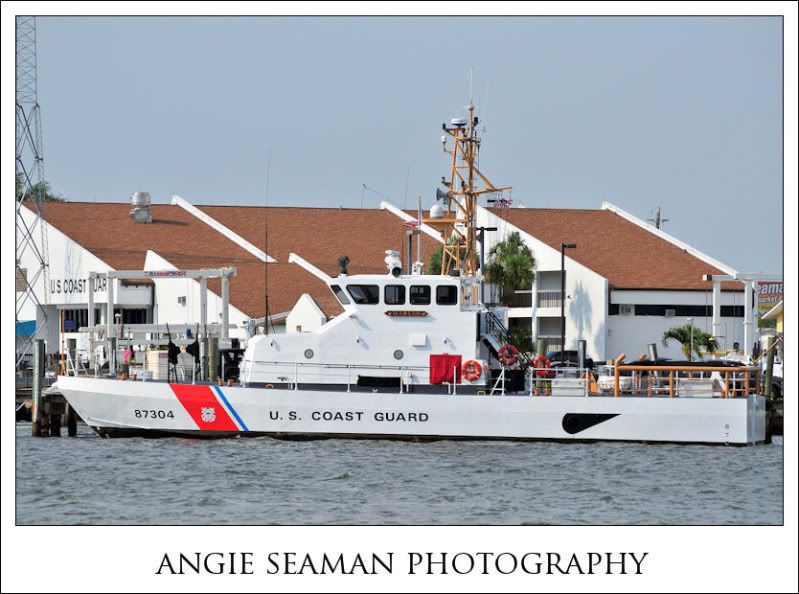 I grabbed a shot of one of our beach B/F/F's when on the dock. What a beauty! Love their yellow eyes. See below...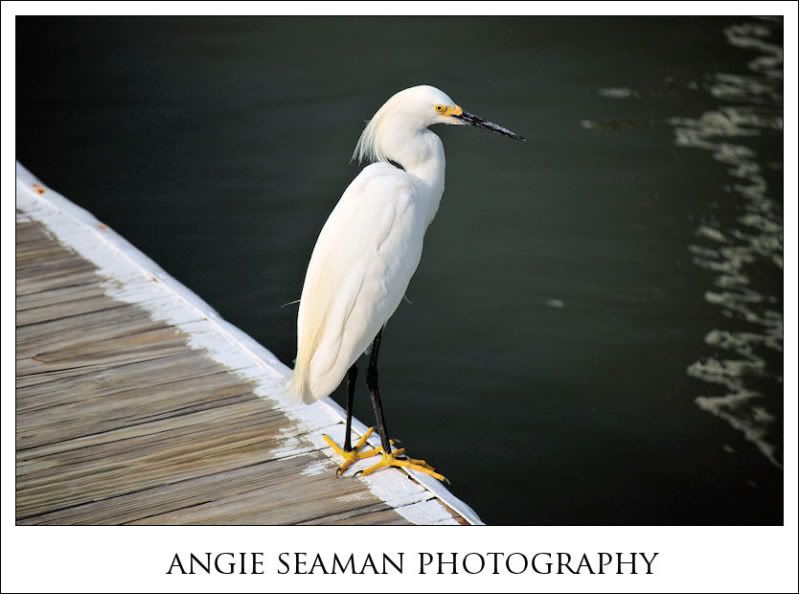 And below you will see a fun shot of my Dad with Brennen. Dad was teasing him and through up a peace sign in the process. They are too fun! My Dad also wanted me to use the shot of him hiding his beer can behind his back in the other picture I took instead of this one. I liked this one better. You know me...just keeping it real!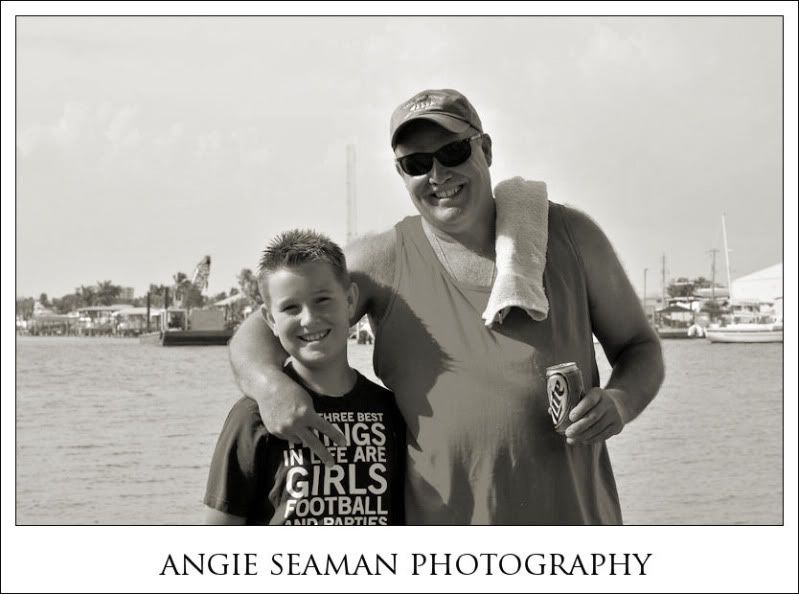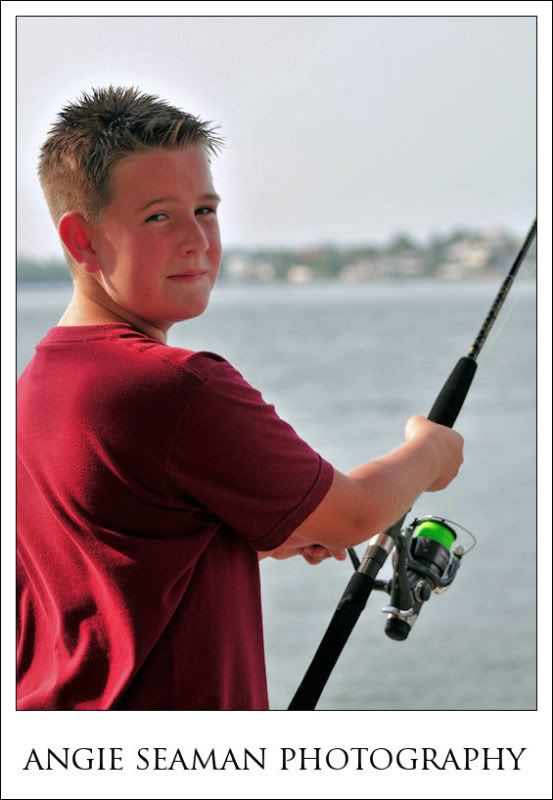 And above and below...my two cute kiddo's...love love love them!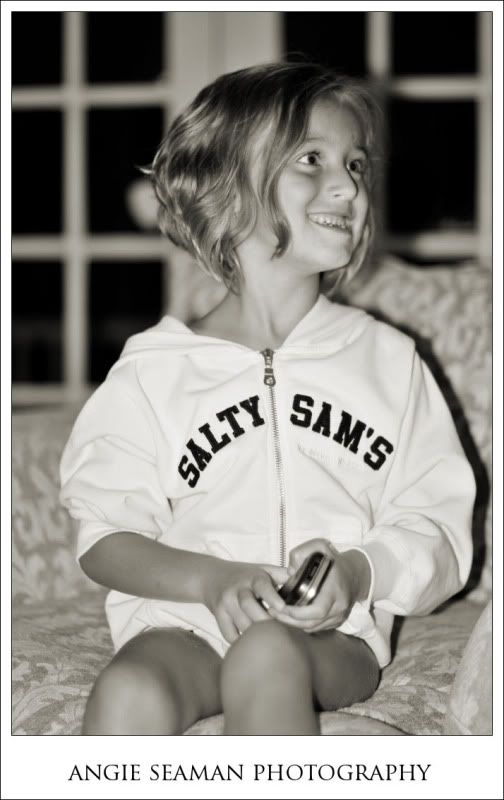 For now...we are off to eat pizza for dinner with Dad and Cath. We were up bright and early at the Airboat ride with them again this morning so we are all exhausted. What a fun day it was though. Also, thanks for all of Kenidi's birthday wishes you guys sent in on Facebook and on the blog for Kenidi's birthday and for my step -Mom. They both really appreciated your birthday notes you sent to them. You guys ROCK! We had a great time celebrating with the sunset at the beach last night too. Hope you all enjoy your Saturday evening. Big hugs, Angie
Labels: Ft. Myers Beach, Moss Marina, Summer 2009