MY NEW FAV...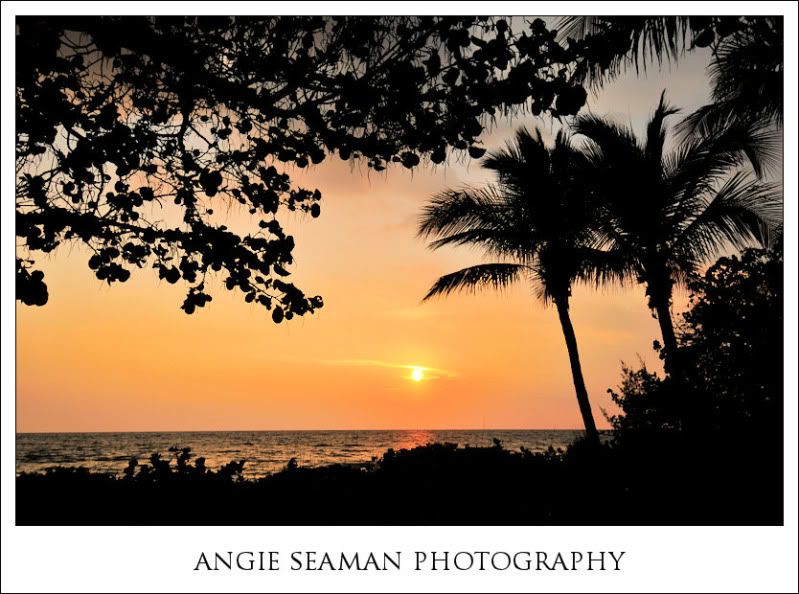 This is my new favorite photo of the trip thus far. (above) I've been practicing with silhouette shots while here and this is a recent one I took on the beach the night before last. We went to watch the sunset on the night of the birthday celebrations and I grabbed this one at the end of the evening. To me, it sums up the beach. It sums up Naples/Bonita at night. I love this place. Just love it. Brent keeps telling my Dad that we are moving here. He continues to try and make my Dad and Cathy squirm about the subject because he knows they are nervous that we will one day move here. He also keeps asking me..."Angie, are you sure you don't want to move here?" Of course my answer is always "Y-E-S! I'm sure!" Ha ha! We go through this same conversation every single time we are here. And I do mean, every single time! Even with as much as we love it here, it will never be home for me. Not for many, many, years at least. Until then, it will remain our home away from home.
We are staying in tonight and grilling out steaks with my parents. We spent a long afternoon by the pool and all of us are crispy & spent. Father's Day was a blast as well as beautiful. It was great to spend the day with Brent and my Dad down here in Florida. I loved having them both here together. We spent the day shopping (My Dad enjoys shopping - Love that!) and enjoying Coconut Point mall and then had Italian for dinner last night. Overall, it was just a great day in the neighborhood. Wink Wink! ;o)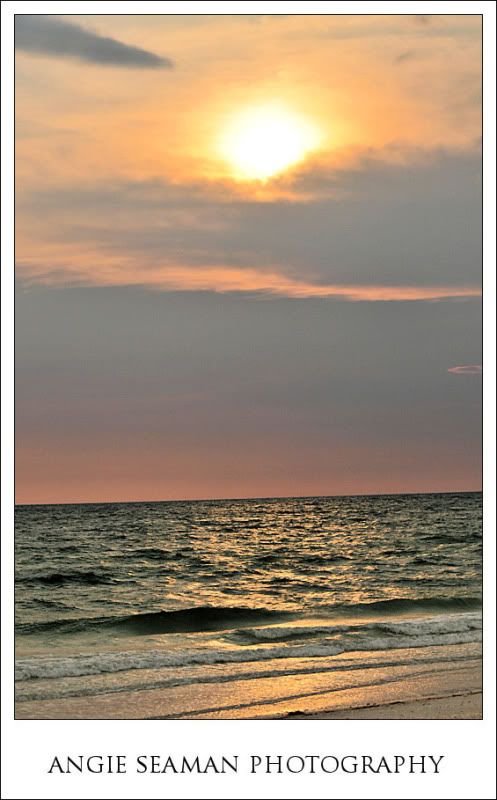 Hopefully all of you are enjoying your Monday evening and your Father's Day with your Daddies was an enjoyable one. I'll be back tomorrow with more photos. I took like 188 pictures yesterday alone so I have a ton to weed through. Oh...and one last thing...the photography class is...
Actually it sold out about 5 people ago but I keep forgetting to have my web gal shut down the link. So, just as an FYI, it officially sold out a few days ago. Thank you to all of you who signed up. I know it is going to be a blast and I'm so looking forward to it. If you signed up, you will receive the private link to the class forum on June 31st. Once you get your link from me, go in and sign up on the forum. Once you sign in and register on the forum, you'll be confirmed as a class participant and we will proceed from there. Class will officially begin on July 1st. I know many of you are counting down the days as am I. Fun times~fun times!

Until tomorrow...Angie
Labels: Bonita Beach, silhouette, Summer 2009