LITTLE MISS HOLLYWOOD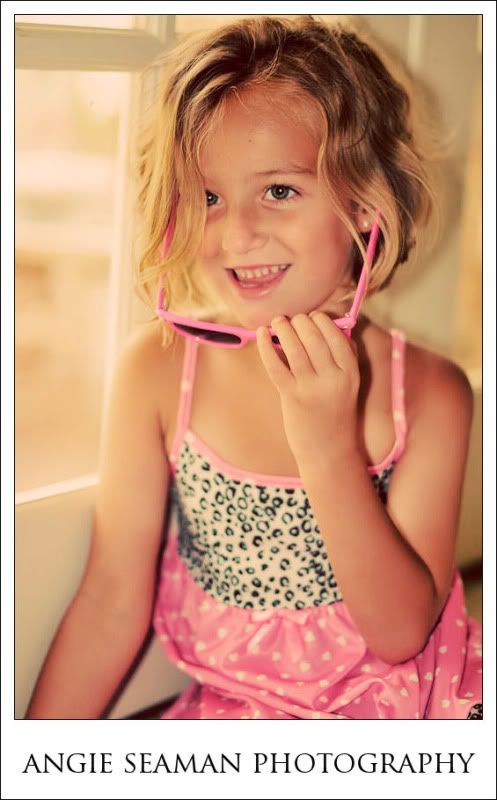 Kenidi

found these sunglasses in a souvenir shop the other night. (Mango Bay - LOVE IT!) She went straight to the

sunglass

rack because she has a

sunglass

fetish just like her Mama. When doing so, she immediately picked up the hot pink shades that were vintage style - looking exactly like they were from the 80's era. I cracked up because I remember wearing this exact design with one of my best friends from

high school

. We had like every color. And I do mean every color. It appears as though they are making a style comeback. Imagine! With that said,

Kenidi

got out of bed this morning and immediately grabbed her shades. She was still in her pj's which happened to match the sunglasses perfectly. Therefore, I grabbed the camera because she was in the posing mode.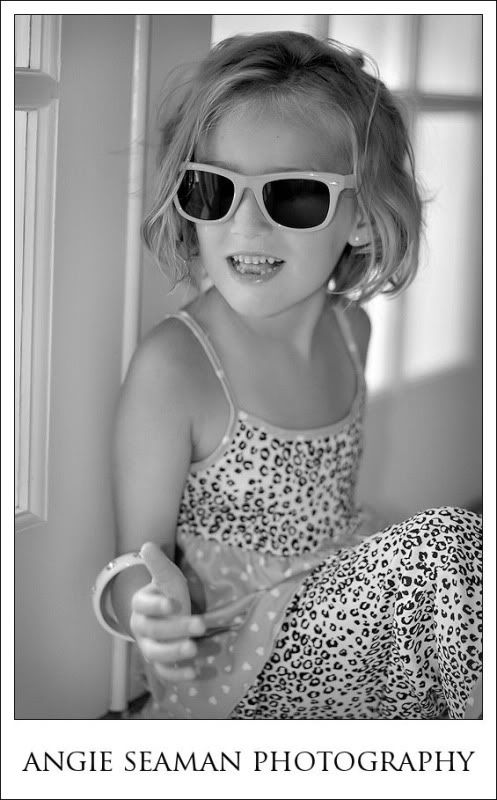 I cracked up because with the pj's and her shades, she reminded me of a mini Audrey Hepburn or a small Jackie-O. I loved it. She worked the camera and I took total advantage of the moment.
An up close shot of the shades themselves...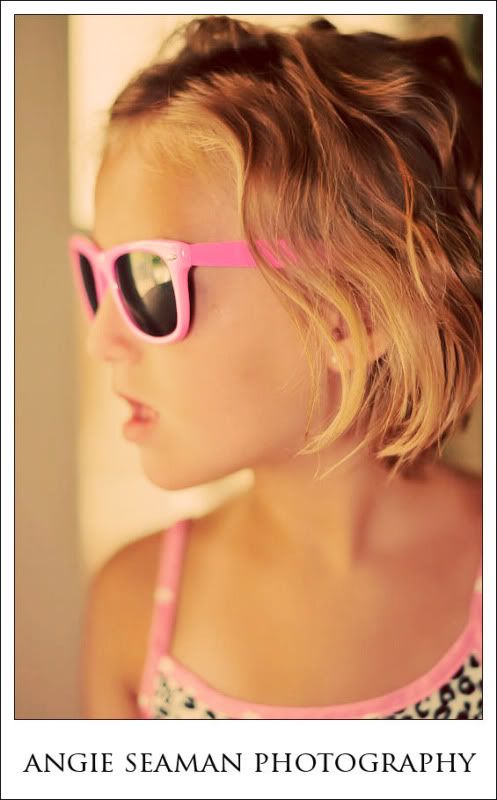 And just because my heart melts when she stands on her tip toes...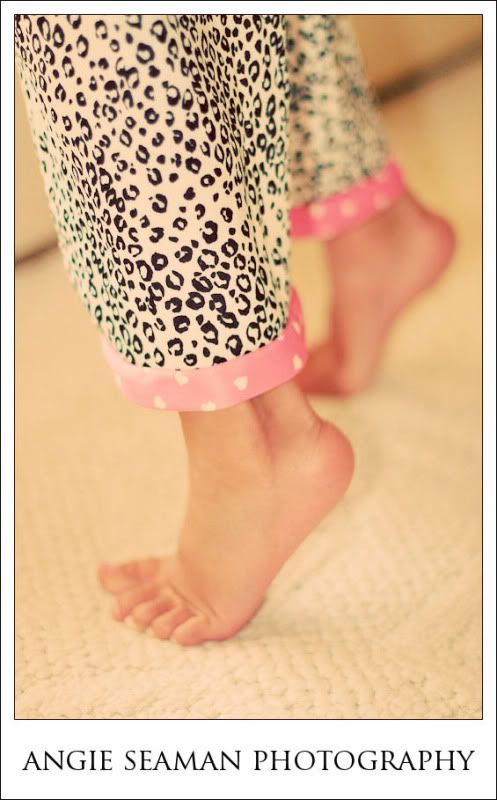 And two for the road...just for you

AGD

blog readers...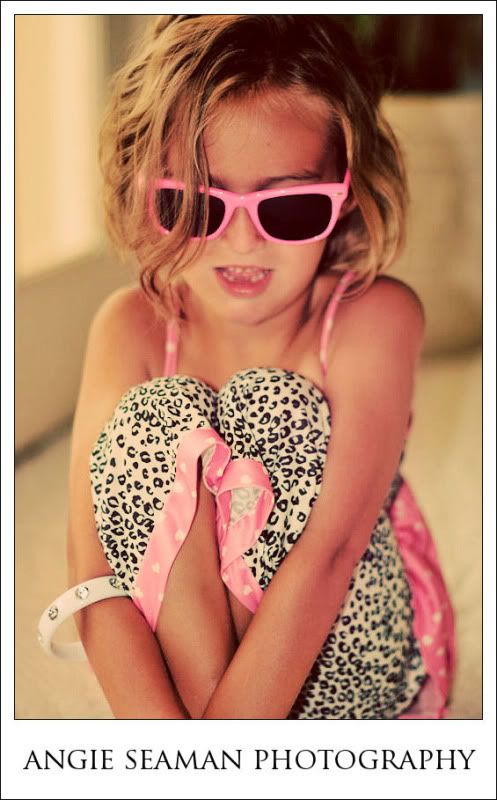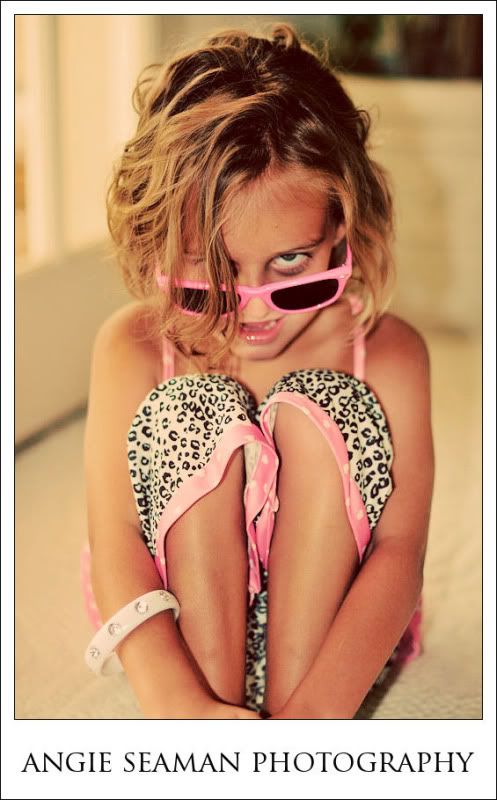 Little Miss Hollywood I tell ya. Little Miss Hollywood...
We are headed out the door to the spend some time in the sun and by the water. Hope you are enjoying your Tuesday. Be back soon!
Hugs, Angie
Labels: audrey hepburn, Jackie O, Kenidi, Little Miss hollywood, pink sunglasses