FLORIDA SUNSETS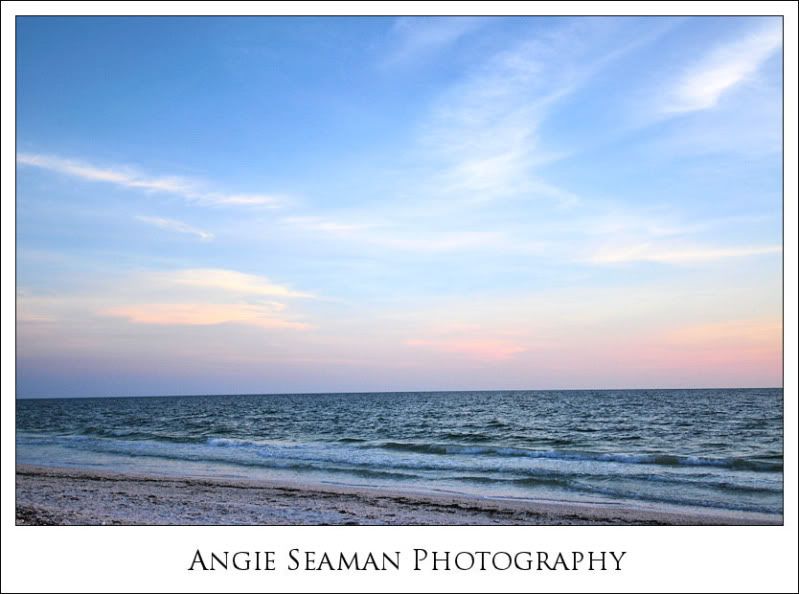 I just couldn't leave you without a Florida sunset for the night.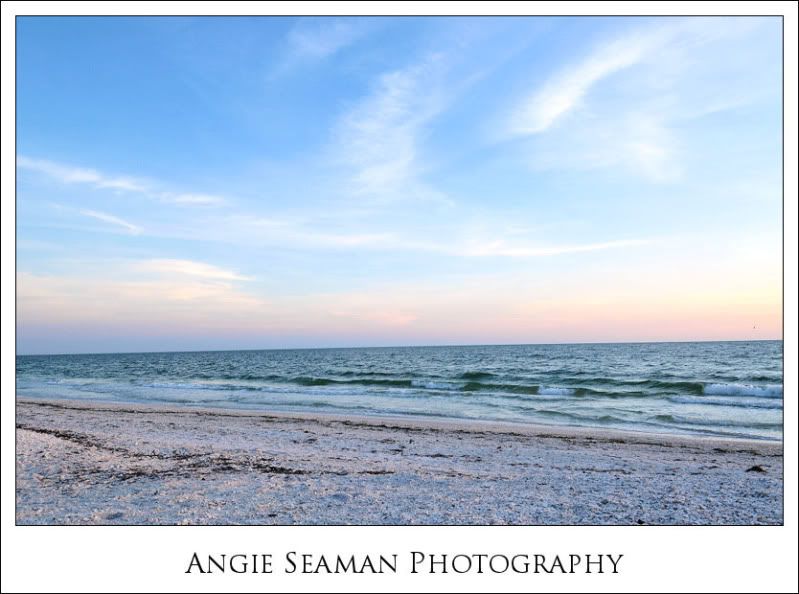 So I decided to send you off to bed with sweet visions of pink clouds, blue skies, and white sand tonight. I hope this helps you sleep better. I know it does me. Wink wink! ;0)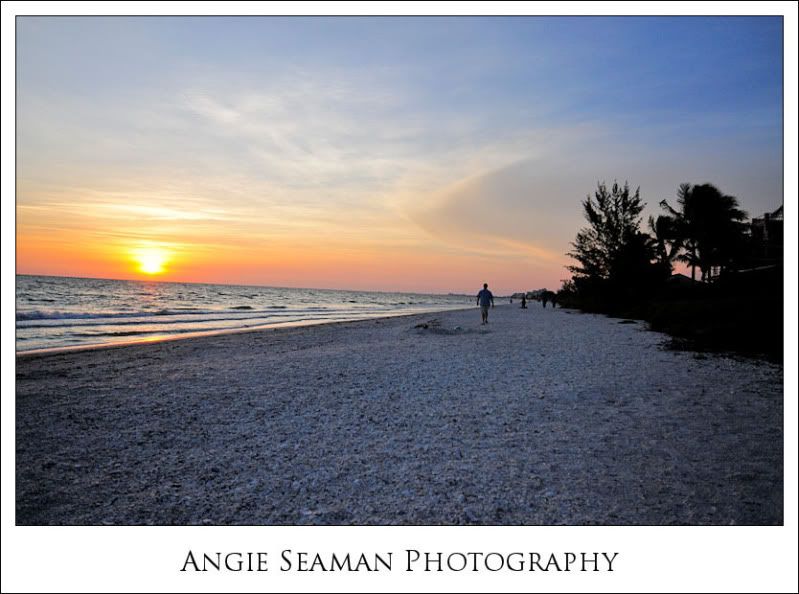 Above and below are some shots of Brent chasing Kenidi as well as him, Brennen, and Kenidi playing in the sand...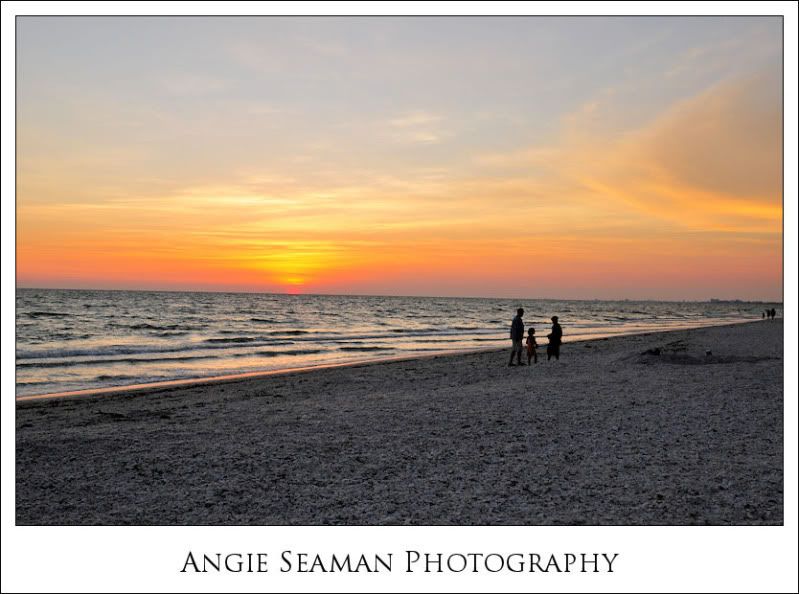 Then below, we have another unsuspecting couple who just happened to walk thru my shot as I was taking the picture..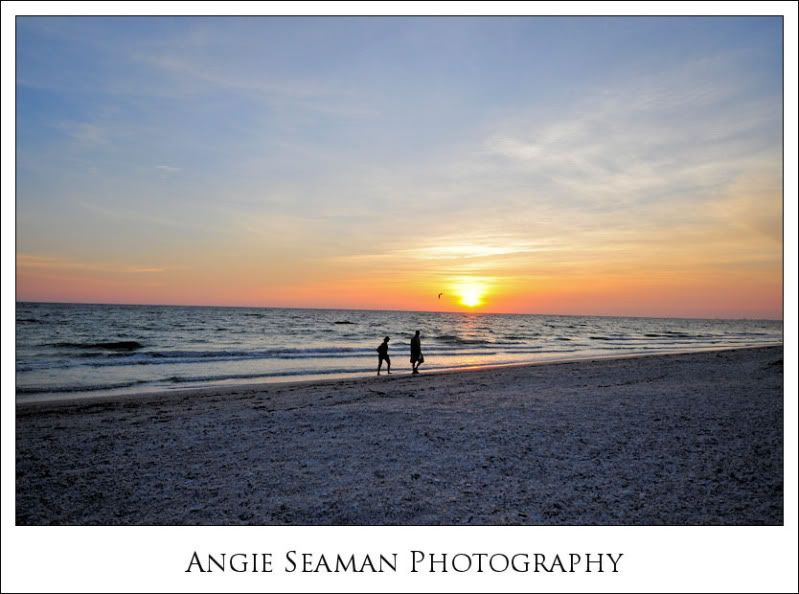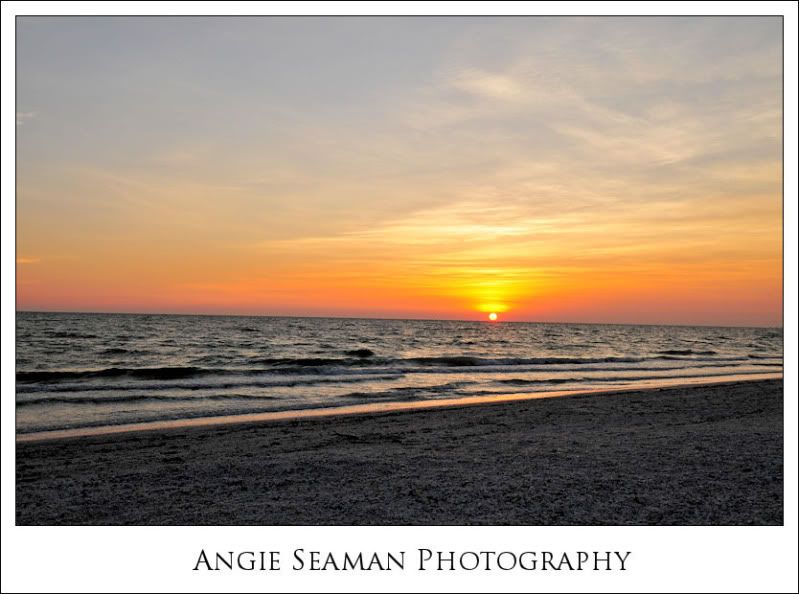 It was a beautiful sunset just like always - even if we spend more time running Kenidi down and dragging her back to our spot then we do getting to actually see the sun set. I'm thankful for the life God has given me...even when it comes to the running and the utter exhaustion. I wouldn't trade one second of it for the world. I did tell Brent that one evening I was going to make it a point to go to the beach - alone - by myself. Just me and my Nikon! I want to take an hour or so and just savor it all. Soak it all in behind the lens, ya know? Alone time is good. Especially when we are busy, crazy, spent, Mommies. Right?
So...I hope these quick little photos help you sleep better tonight. Here is to blue skies, pink clouds, and white sand sugaring your toes...
Sweet dreams, Angie
Labels: Bonita Beach, Florida sunset, Summer 2009