A FEW OF MY FAVORITE FINDS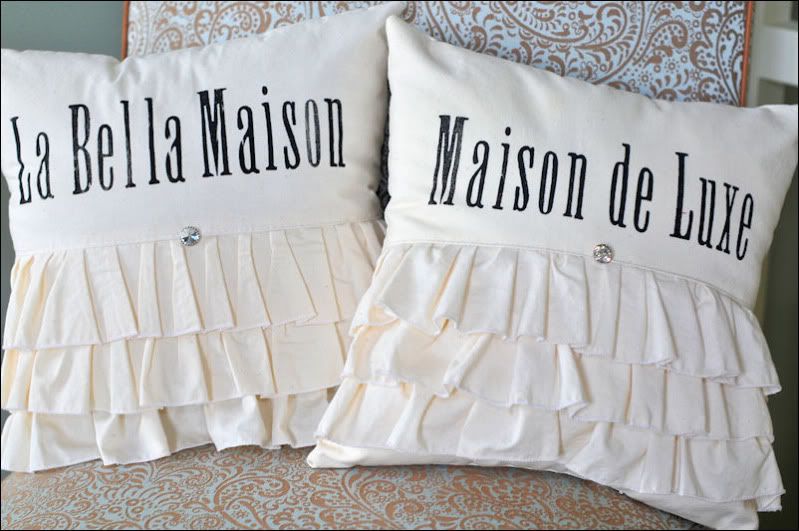 Hey all. I thought I'd jump on and share a few favorite finds with you today while I sit poolside and watch the kids hang out in the water. Although I am away, AGD still carries on and I'm down here working like nobodies business for the Fall line as well as hitting market and such for supplies, inspiration, etc. Along with AGD comes the meeting of wonderful friends and crafters alike. Some of my closest friends work from home and create just as I do - even when on vacation. Ha ha! It's just all part of the job. It's also part of the obsession of waking up every morning and going to bed every night with ideas in your head, sketch paper in your nightstand, a journal in your glove box for ideas, etc. Yeap - that is me. It's also many designer friends of mine. Therefore, I'm all about sharing some awesome talent and favorite finds when I see them. Deanna from prettyinpink is no exception. Her handbags have quickly become a love of mine and I'm sure you'll understand why when you scroll down and see a couple of examples. I find myself so sick of the high end handbags in stores now days. They all look the same and they all cost a fortune. I'd much rather carry a bag that is different, eye catching, and out of the box in comparison to designer bags. Deanna allows a gal to feel "unique" when it comes to her bags. She has also begun an adorable line of pillows. Many of you noticed that I had them in my entry way on my foyer chairs when I featured our dining room. Well for those of you who asked where they came from, they came from Deanna.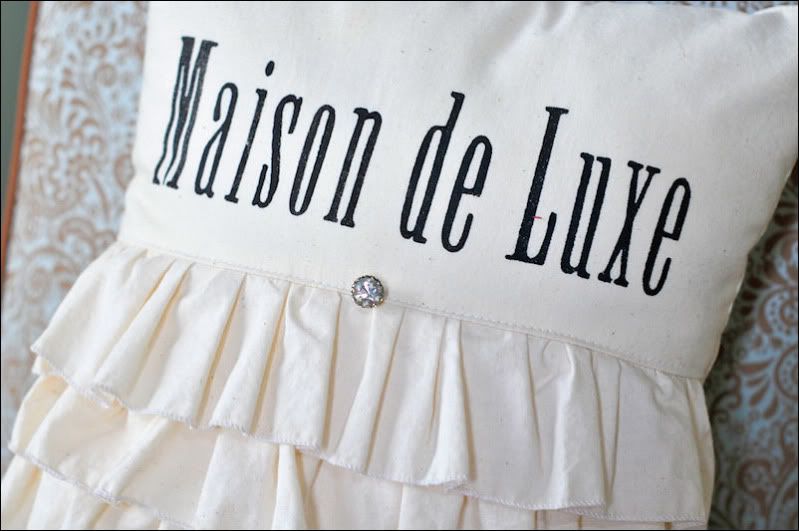 I love her look and her choice of fabric palettes. They are all just too, too fun. You definitely won't see the gal next to you in line at the grocery store packin' the same bag as you if you order from pretty in pink. I promise! Well, if you live in my neighborhood you might - I guess. HA HA!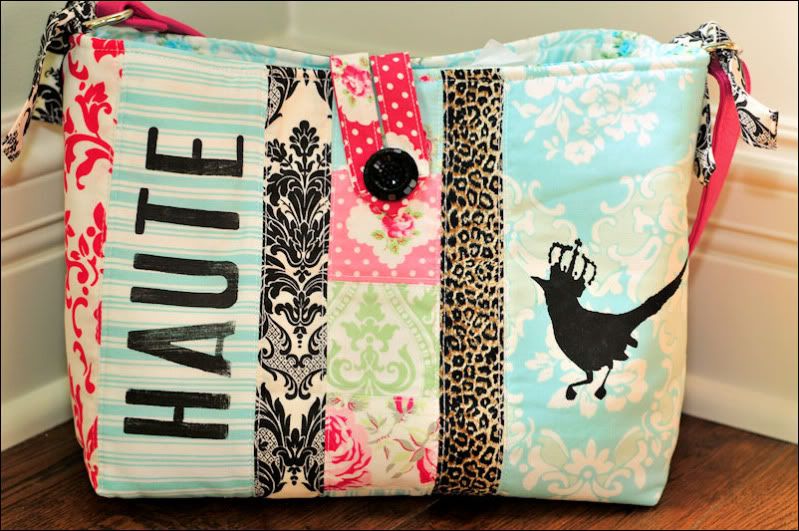 And did I mention that some of my favorite qualities about Deanna is that she isn't afraid to mix bold prints such as animal prints with softer and more shabby chic prints. Love that! A girl after my own heart I tell ya! I have a new fall design coming out with some of the same fabrics as what are in this handbag (shown below). You might remember me having shown it

on my sewing table

in a blog post back in February when I revealed my new look to the AGD studio. I love the look together and can't wait to share a reveal with each of you soon. In the meantime though, enjoy the look of this bag which has some of the same palettes within it. Great taste Deanna. Great taste!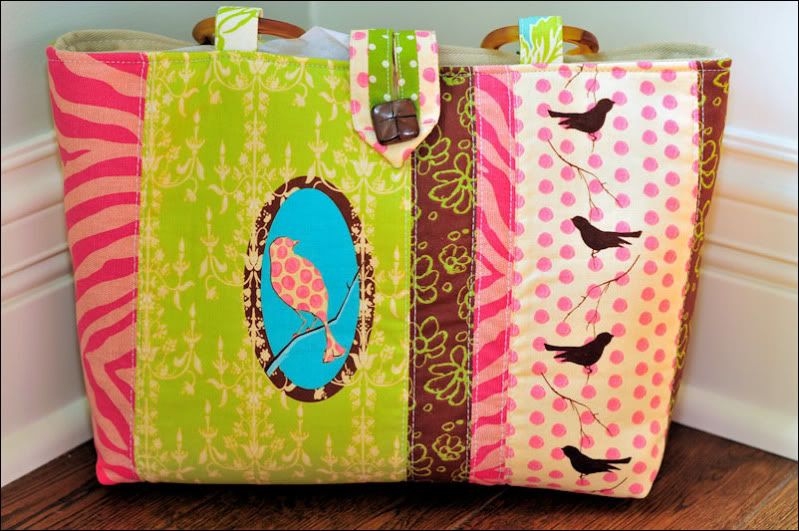 So...if you have a need for a cute new bag or even some cottage chic pillows, go see Deanna. You'll love her stuff. I know I do.
For now, I'm going to keep rocking out to a bit of Stevie Nicks here in the Florida sunshine as I enjoy the sounds of my kids playing and splashing in the water. We are headed out to have dinner on the beach a little later this evening so I'm hoping to snap some shots while we are there for ya'll. I've got two families thus far wanting me to do their family pictures for them while they are vacationing here this summer so I must practice up. Nohing like working AGD and Angie Seaman Photography while down here. Good thing I love both avenues so very much, eh? It helps to be able to work from a gorgeous spot like this though too. Hugs, Angie
Labels: deanna, handbags, pillows, pretty in pink designs, purses