FAVORITE FINDS & MISC.
My Mom gave me some flowers as part of an early birthday gift from her and the kids last week. Brent gave me some roses as a "just because" the week before when we first got down here. Love those "just because" moments. I finally began taking photos of the abundance of flowers in the house and really liked how this white one turned out (shown above). Love that macro lens!

Also, I wanted to share with you why I love the "SWOOZIE'S" store here in Bonita so much. I always make a trip to the location at the coconut point mall at least once when here. They have the coolest stuff, the best "gur-fren" gifts, incredible stationary, and adorable beach decor. Needless to say, their store pretty much sums me up. I've talked about the Swoozie's store before here on the blog but if you don't know about Swoozie's or have never been to one, find one quick and RUN to it! I'd sleep there if I could. Yes, that is how much I love Swoozie's. :) With that said, check out the cute little books I found when there the other day. Are these "me" or what?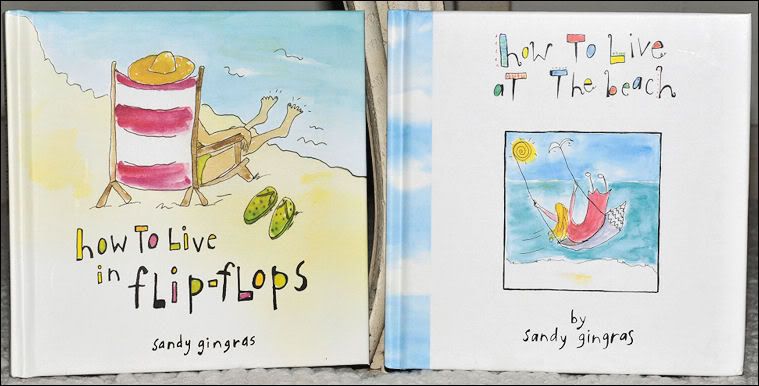 LOVE, LOVE, LOVE them!
And speaking of new, cool, finds...check out philosophy's new BEACH PARTY line of products. Yeap, found them at the Sephora store here when I ran in to grab a much needed new tube of mascara. (Black Out Dior Show - best there is!) I saw their beach party line and fell in love. All of you AGD blog readers know I have issue's with people who don't keep their feet soft and issue's as well as an obsession with keeping lips soft. I am totally OCD when it comes to lotions and lip balms. Well lucky for me...Philosophy's new BEACH party line has a lip gloss. YAY! Try it! You will love it!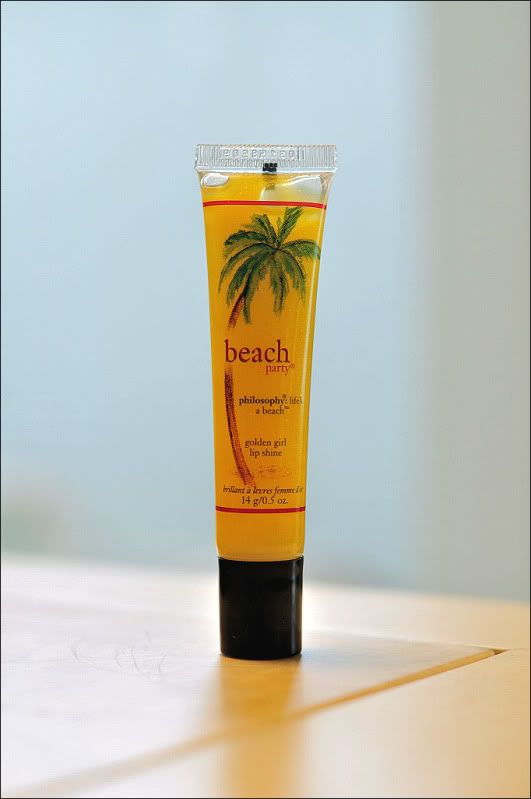 And lastly, speaking of Grandma Sue...here is the only real shot I got of her and the kids last week when she was here. We took this right before she left for the airport. Nevermind the fact that Kenidi's hair isn't fixed and that she has a spoon in one hand and a mermaid doll in the other. This photographer uses a wide variety of props on the job. HA! Hey...whatever works, right?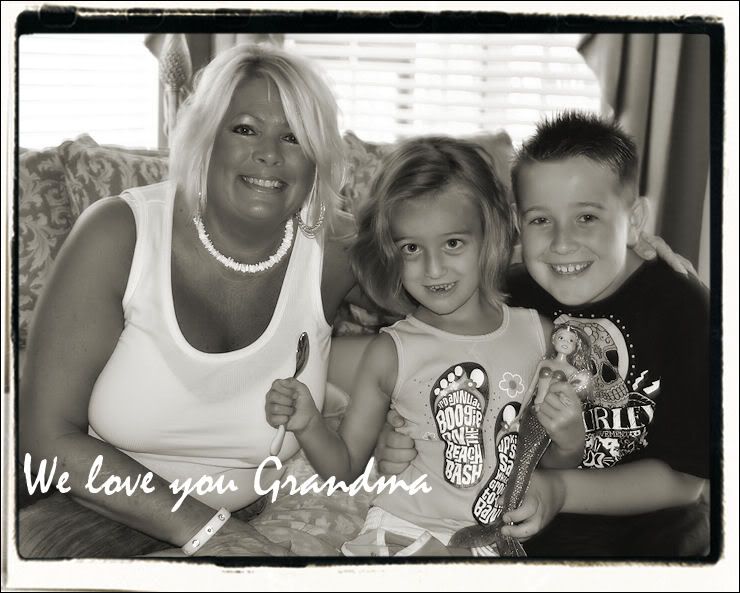 For now, I'm off to finish fixing my hair so that we can get out the door for dinner. I'll be in touch soon. Oh and while I'm thinking about it...run to your nearest taco bell as well and ask for their new pina' colada frutista freeze. YUM-O! It's another new favorite find of mine. I'm hoping for your sake that they aren't just Florida flavor. Indiana didn't have them when we left there back in May. So hopefully all of the stores are now introducing them. They are the best things EVAH! And my girlfriend Shannon that you all know from Texas...you know my sista' from anotha' Mutha'...well she improvised the other night and bought the pina' colada frutista and added her own malibu rum to it. Although we don't drink in our house, I thought her idea was pretty clever. And like I told her, I'm sure they are much cheaper than the real thing. So go try one. I promise they are the greatest thing since sliced bread! Especially when you are sitting poolside with your favorite book or on the beach under an umbrella. Wink wink! ;o)
xoxoxo, Angie
PS...There are only 3 remaining spots in the online photography workshop. Space is dwendling. Sign up while there is still room! See

Angie Seaman Photography

to register.
Labels: BEACH lip balm, flowers, how to live at the beach book, how to live in flip flops books, philosophy, photography