EVERGLADES - PART 2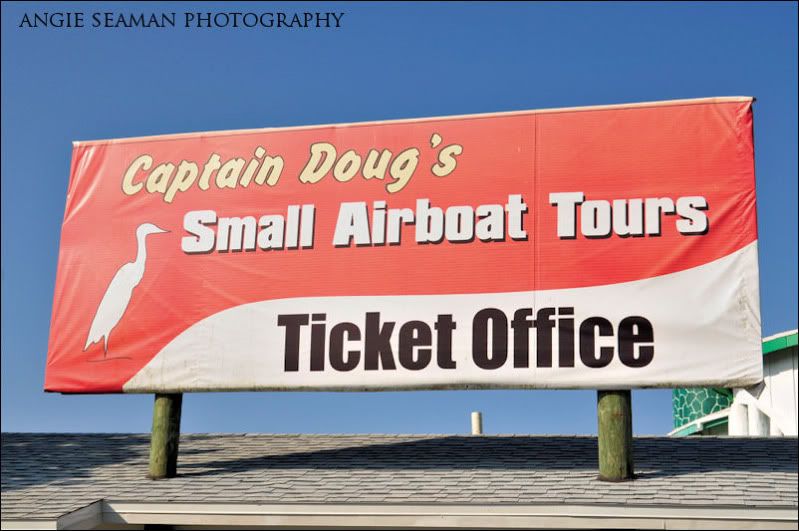 Here are some more photos from that 2nd Everglades airboat ride the other day. We took my Dad and Cath back so that they could experience what we kept telling them about. It was a hoot! We requested the same captain again so it was nice that we got the same one. Meet Captain Ken, Brent, Brennen, and my Dad. WHEW! That Florida sun was sooooo bright for being so early in the morning.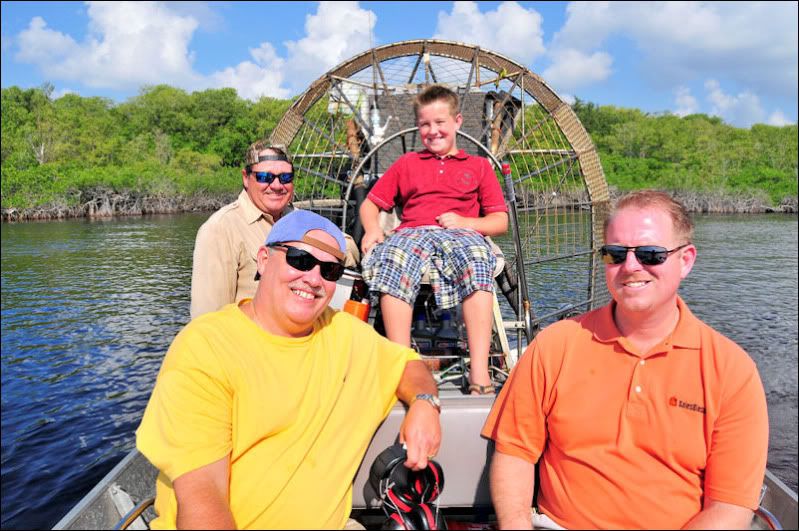 And below...you have crazy haired Kenidi with my Step-Mom Cathy (I call her Cath) and the B-Ster! (a.k.a. Brennen) I'm unsure why Kenidi's hair looks like she stuck her finger in a light socket here. This was before the ride - not after.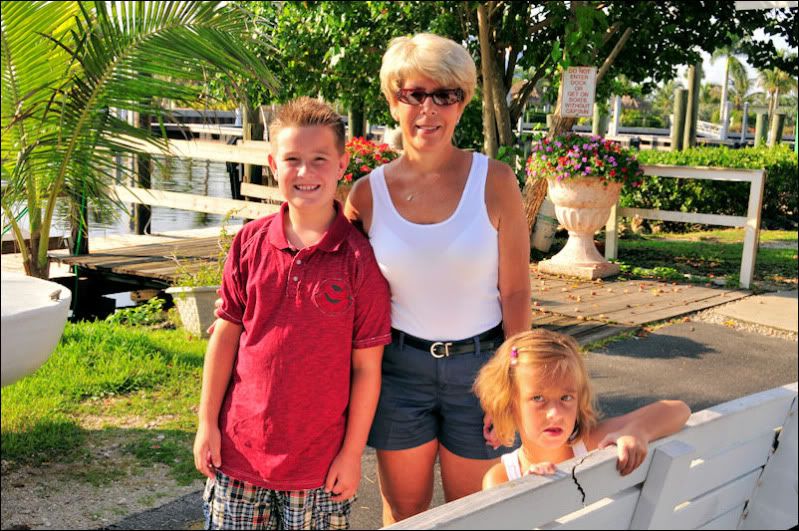 I snapped this shot below of another fellow boat passing by with some people we didn't know on it. I'm not lying when I say that these boats go pretty dang fast. They do all kinds of donuts and spins, turns, etc. You feel like you are on a roller coaster ride at certain points. Way fun! Just imagine what it might feel like for a boat to be on "ice." For those of you who aren't Midwesterners, you might not know what driving on ice feels like. Well, either way - that is what you feel like - like the boat is scooting across ice. It's really crazy.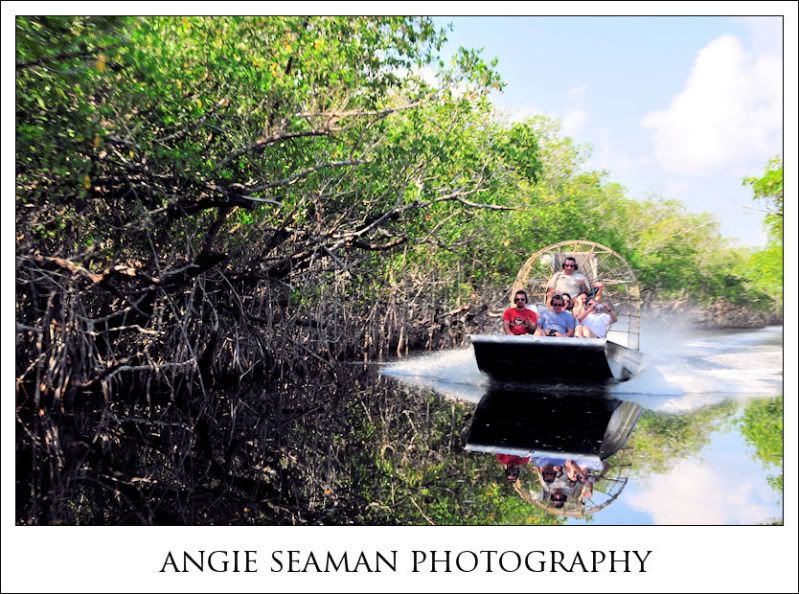 And here was our captain again (Capt. Ken), feeding the alligators. We saw three of this particular trip.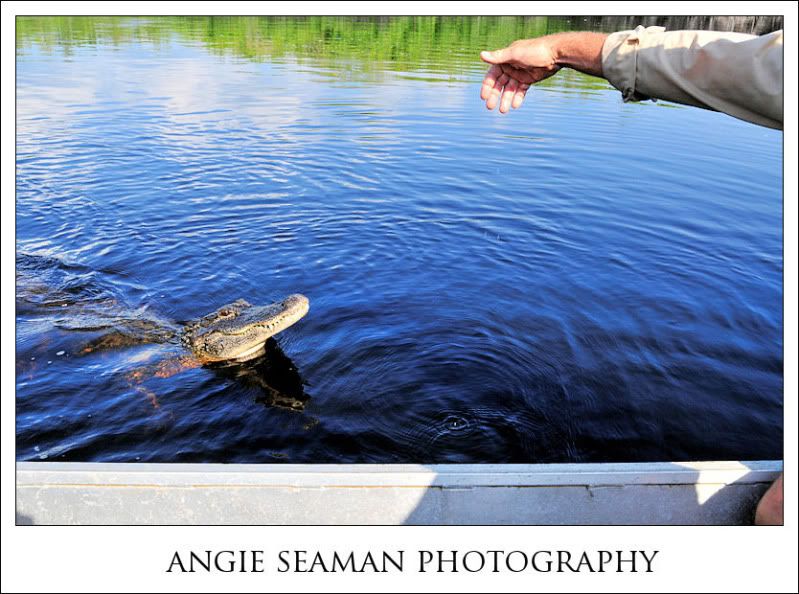 CHOMP...CHOMP!!!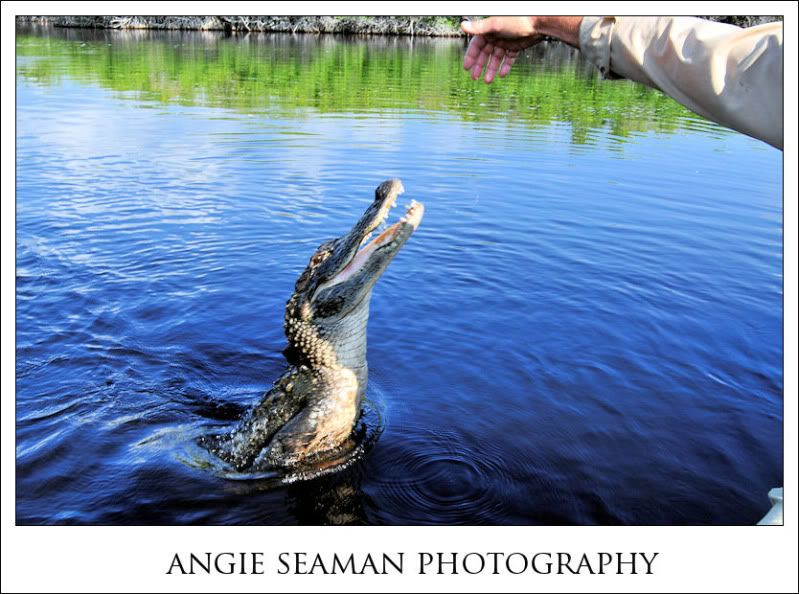 At the end of the ride, we got to head into a gift shop where they let Brennen hold a live alligator. He got a good kick out of that! They said this one was approximately two years old. He seemed awful small to me for 2 years old. Anywho...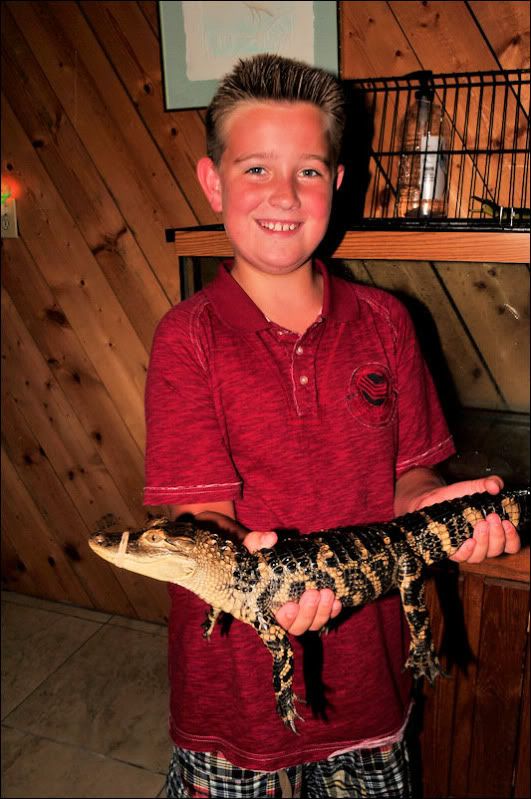 Check out Brennen's hair (by the way) in the shot above. It is all wind blown from the boat and standing straight up on end. Halarious!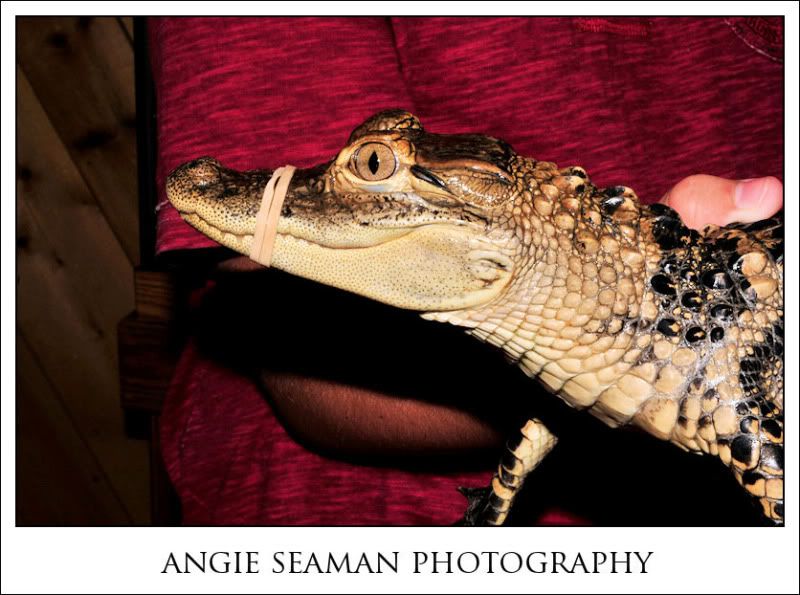 And here you have a blue crab. The captain catches these and fries those bad boys up. He showed us their teeth which are technically hidden and all of thier crazy parts and details. Did you know that you can tell a boy crab from a girl crab in similar ways to that of how we tell human boys and girls? Yeap, pretty crazy eh? Quite the visual...I know!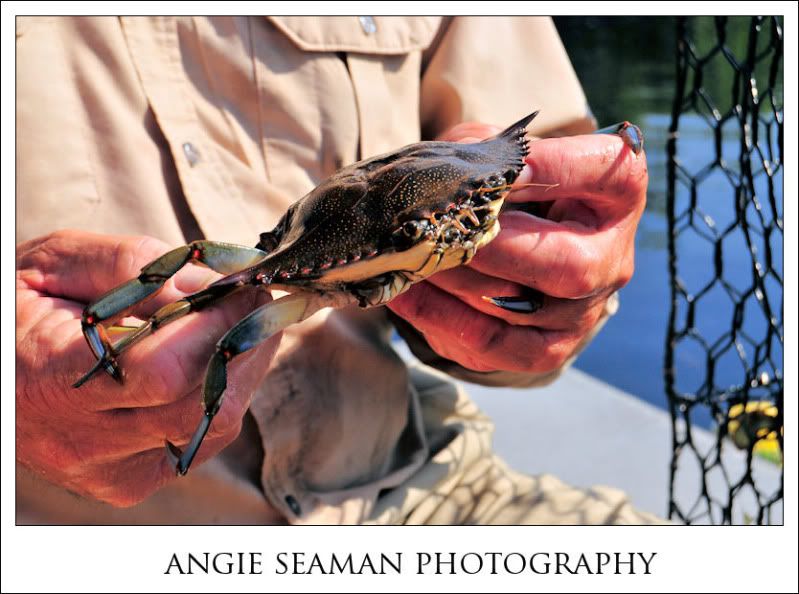 It was another great boat trip to say the least. We are now buckled down on this Friday morning and watching old Michael Jackson video's play out in marathon form on MTV. I think it's the first time I've seen video's on MTV in like 15 years. Maybe they should take the hint and go back to video's instead of all those stupid reality tv shows that they play back to back and non-stop now. UGH! Anywho, as strange as Michael was in the last 15 years, you can't take away the talent that the man had. As I watch these old video's and songs, I am propelled back to my childhood 10 fold. What incredible memories Michael helped make in many of our lives. And no matter what anyone says, he is one of the few artists that when his music came on somewhere in public, EVERYONE began to move. You just couldn't help it. And if you were a child of the 80's, you REALLY couldn't help it. 50 years old is really young. It's very, very sad! Do I think Michael had problems? Yes. Many! Do I think that he was a strange dude? Yes, very much so. But the Michael we all knew back in the 80's is the one I'm choosing to remember today as they begin celebrating his life. And the funny thing is, my son is now sitting here in front of the tv mesmerized by his video's and his songs even though he barely knows anything about him. Again, you just can't help but be sucked in by his amazing talents. My CG girls and I have a thing for the song "PYT." Just last year during our girls lake trip, we partied it up Michael Jackson style with his songs on the boat. I have several photos of a few of my girlfriends dancing it up "Thrilla" style to his old song Thriller. Good times~Good times! He will be missed!
xoxo, Angie
PS...My favorite Michael Jackson video of all time...??? That would be the song "The way you make me feel." Yeap, if you go back to you tube or somewhere and watch that old video, you'll remember how much it ROCKED! And my favorite song of MJ's...that would be "Man in the mirror." Best ever! What was your favorite MJ song or video?
Labels: airboat everglades tour, everyglade city, Florida, Summer 2009