COLOR FOR YOUR SUNDAY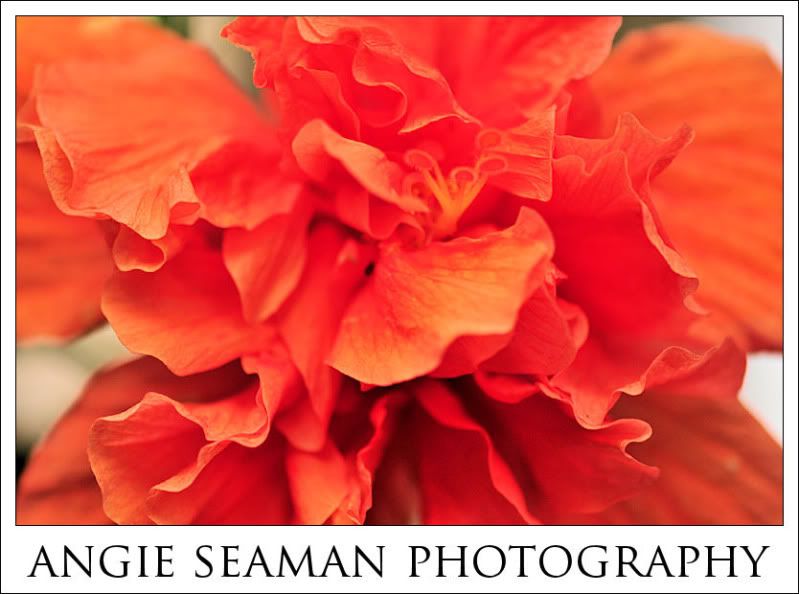 Because I love my blog readers, I thought I'd post a quick bout' of "color for your Sunday" all the way from good ol' Florida. My Mom is flying in this evening to stay with us thru Friday so I'll be sharing her beautiful face in the week ahead - I'm sure. In the meantime though, I didn't want to leave you guys hanging without a blog post for this gorgeous Sunday, June 7th, 2009.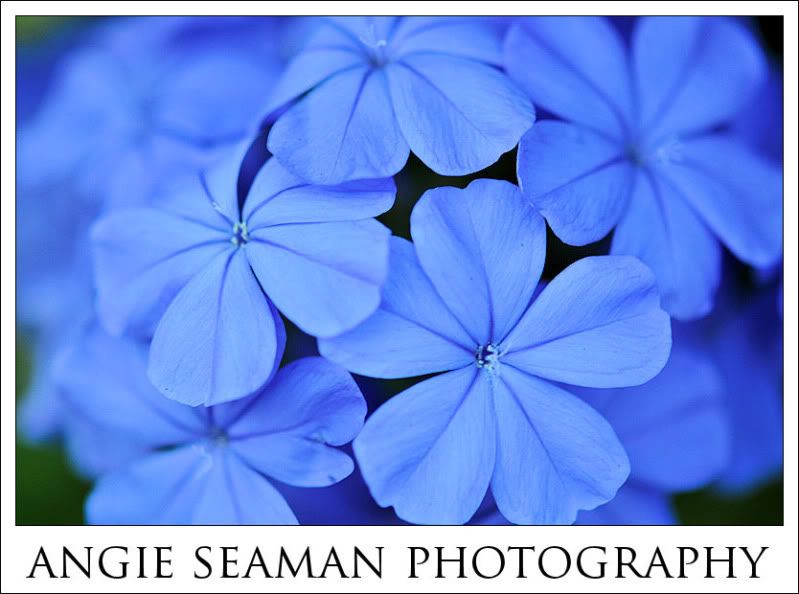 I snapped these flowers while out on a walk with the fam a few evenings ago. Unfortunately, I am so illiterate with flowers and plants that I have no idea what any of the names are surrounding these gorgeous beauties. One of my readers might be able to help us out with that. Any takers?

As I walked around, I just couldn't get over all of the colors. Everything is so vibrant here - as always. So very powerful! The views in southwest Florida really pack a punch - that is fo' sho'! I'm getting emails from multiple readers who are full time Florida residents that say things like..."how are you finding such amazing shots? I live here full time and don't see that stuff." Truth is, I bet its a lot like us who live in Indiana full time. Once you've seen one snow or one farm, you've seen them all. I think most Floridians breeze past the beauty now if they've lived here long enough. They don't see it like we Midwesterner's do. We take note of it all because it is so very different from what we have in our neck of the woods. Stunning is too mild of a word. Magnificent is more like it.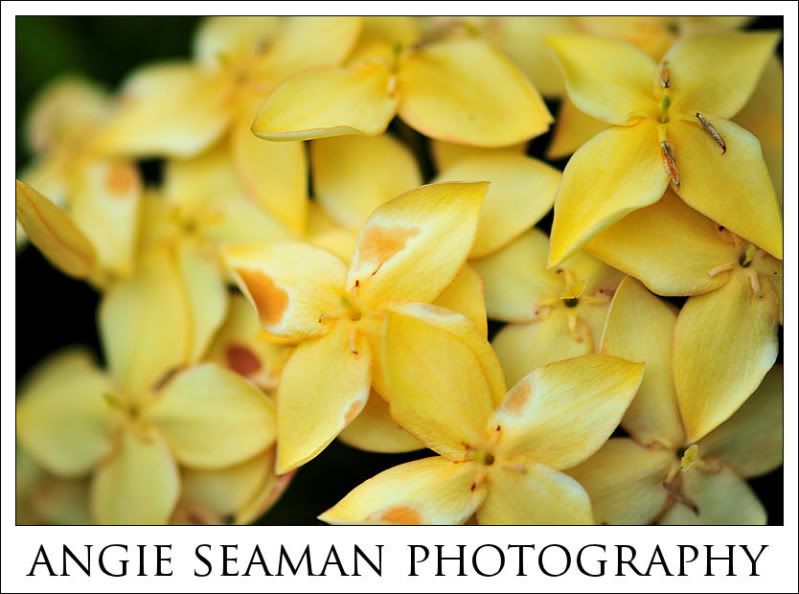 And yes, those do appear to be teeney, tiny, little, itty, bitty snails on the yellow flowers above. Funny thing is, I never saw them when I was shooting the shot. It wasn't until I went back thru the images on my computer that I noticed them on the petals in the upper right hand corner. The joys of a macro lens on a camera...Again...you see things you never saw before when behind the lens.
For now, we are headed out to lunch and to spend the day roaming before my Mom's flight comes in this evening. I hope each of you enjoy your Sunday. Make it a challenge to yourself to find as much color in front of your eyes today as possible. Take it all in and savor it. Color is a good thang'! Be back tomorrow with more images...

Hugs, Angie

PS...Regarding photography, I've had an over abundance of emails lately requesting for me to offer a photography topic for those wanting to learn more about cameras and photography in general. I've toyed around with the idea recently and would love to put together a forum of some sort and possibly offer a class to those wanting to participate. If this is something you might be interested in, please email me, facebook me, hit me up on

twitter

, etc. If we end up having enough interest, I'll put some plans in place. I'm no pro in the photography realm by any stretch of the means but I truly believe that it isn't the camera that takes the picture, it's the photographer. With a little help/guidance and a bit of know how and knowledge behind a lens, any one of us can take good pictures - no matter what kind of camera you might have. :)
Labels: Florida color, flowers, nature, photography