LITTLE OF THIS, LITTLE OF THAT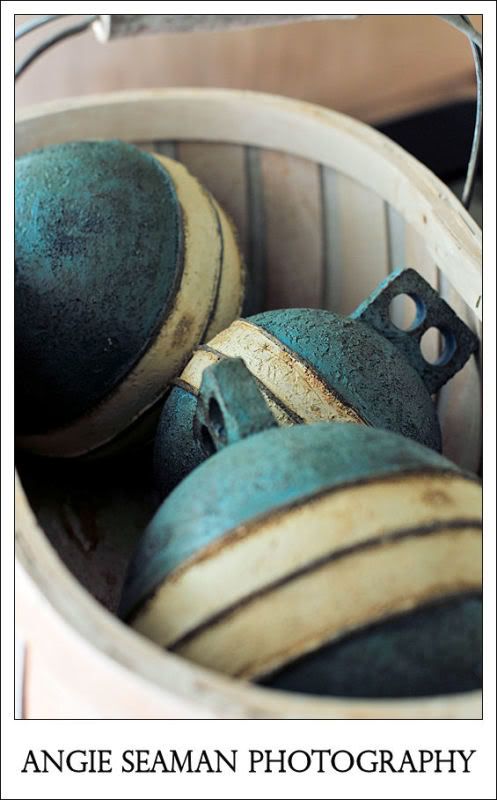 Boy...I sure haven't had a whole lot to blog about lately. I feel like a broken record. Photography, photography, photography. I guess this new course really has it's hold on me. I love that though. I am meeting some wonderful new friends across the country and abroad in places like Australia, Canada, etc., and it's incredible because we all share the same passion. It's so fun to have them critique shots for me and for me to see their work - which is amazing I might add. With that said, it's Friday and I'm just checking in with all of you AGD followers. Nothing much to report. Well, maybe other than the fact that we found out Kenidi is anemic and I'm having a heck of a time getting the iron supplements down her. Can you blame her though? If anyone has any clever suggestions, hit me up, will ya? Her hemoglobin level was 10 (should be between 12-15 I guess) and her ferritin levels were 2.9 - they should be between 150-300. Can you believe that? 2.9? They seem to think it is because she drinks so much chocolate milk. Therefore, I'm having to wean her off it because that is really all she drinks throughout the course of the day. Who would've guessed that milk can "induce" anemia. I swear I learn something new everyday.
On a fun note, I got some tweets (a.k.a. twitter)/facebook/emails from a couple of you this week alerting me that JoAnn's had some new beach items in stock. And...drum roll please...it was all 40-50% off. I love a bargain. So...I mosied that way and found some new accessories for the house. Thus, the photos above and below. I was practicing some shots with one of my camera lenses (50mm 1.4 Nikon lens) and incorporating using my speed flash with it. Therefore, I opted to take some still shots of my JoAnn's loot. The above is a basket with just some nautical style balls in it. The shot below is of some glass bottles that I fell in love with. I have a thing for old, vintage, glass bottles. Although these weren't vintage, they matched the colors in our great room perfectly. And for $3.99 - who could pass them up?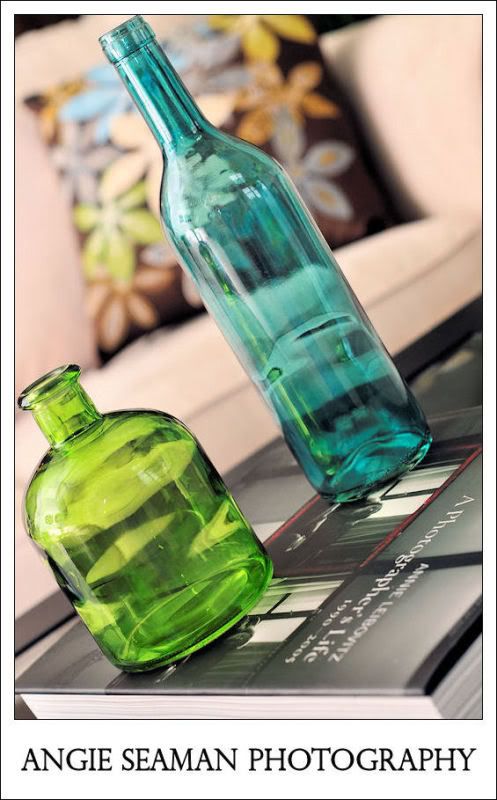 It's still raining here in Indy. Yeap, a week straight of rain. Gotta' love it. With that said, aside from the photography course, I've been reading a ton. I jumped up and down with glee as I was checking out at the grocery the other night and found this new release of a LIFE book on Jackie Kennedy. All of you know that she rates right up there with Audrey (Hepburn) for me. I love them both. Such class, such grace, such style. Thought I'd let you guys know this new copy is out there in case any of you are interested in purchasing it for a coffee table book or something. Like I said, I got mine in the check out line at the grocery. I'm sure they are available anywhere. It houses amazing pictures of her and her life.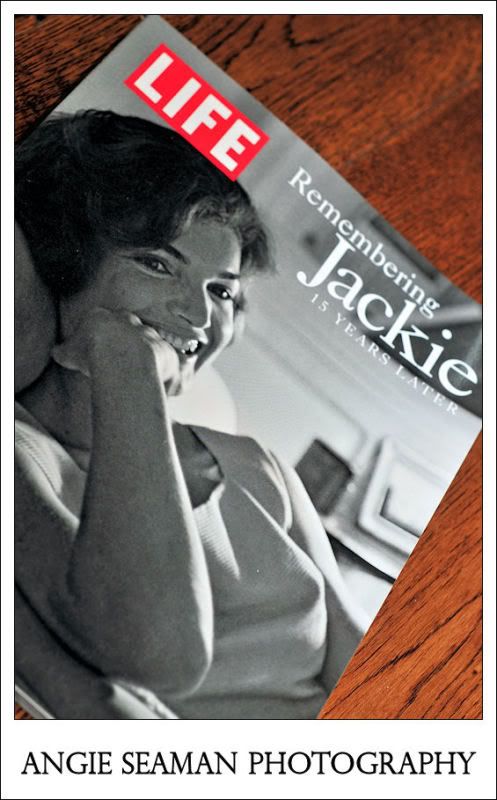 So again...not a whole heck of a lot going on. Pretty mundane actually. Next week will prove to be much more exciting. I'm sure of it. We have a pretty low key weekend here starting this evening. Brennen has a friend over right now. Kenidi is sound asleep on my lap - recouping from her sicklies this week and I'm enjoying the free time on the computer while I await Brent to get home from the office. The kids have a school flex day on Monday (snow day that was never used) so they get a three day weekend this weekend and we are all super pumped about that. They will be missing the latter end of school next week (Thursday and Friday) so they really only have a 2 day week next week. More on why they are missing school to come. Or should I say pictures to come. Ha ha!
For now, I'm off to finish some editing as well as to tackle getting some AGD orders ready for Karen. I hope all of you have a superb weekend and that sun shines where you are...cuz' gawsh knows it won't be shining here in Indy anytime soon. Wink wink! ;) I think Mother nature has it out for us Hoosiers this year. All that snow - now all this constant rain. BLEEECCKKK! Soak up the rays for me should Mr. Sunshine show his face in your neck of the woods, will ya?
Much love, Angie
Labels: little of that, little of this, photography, photography course, randomness