JUNE 1 - FLORIDA & MEDICAL TEST RESULTS
When I'm in Florida, especially in Florida behind the lens(es) of my camera, I notice things more so then what I do when we are back home in Indiana. My camera always causes me to notice things at home too but Florida brings out even the most mundane of items. Florida has a way of magnifying beauty and that is one of the things I love about being here. I spotted this bush flower yesterday while poolside and right by it was the spider you see below. Yes, I almost laid out all day right next to Miss Charlotte's web. And let me just say, had I raised up and seen that next to me - unexpectedly - I wouldn't have been happy. However, I noticed the flowers and the spider together. I broke out the macro lens and snapped away. What a funky bloom before it actual flowers, eh? Funky, interesting, and oh so colorful.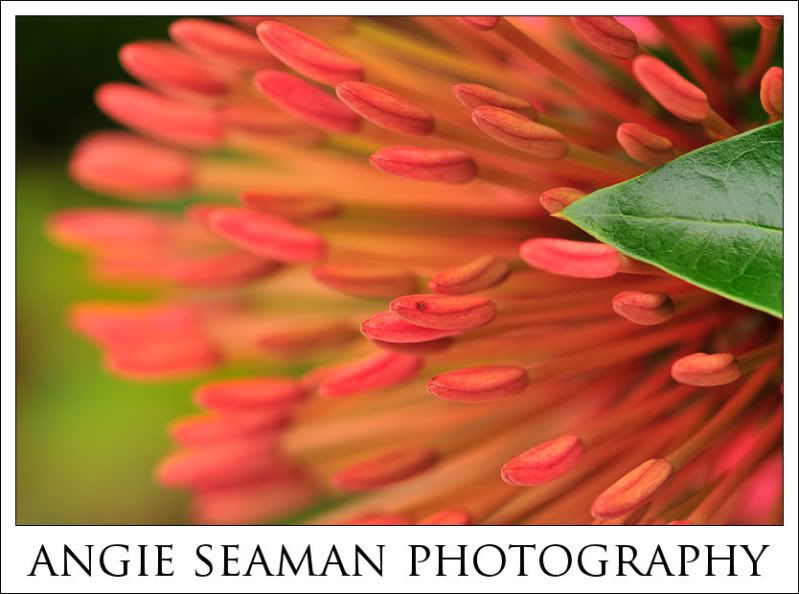 And here you can meet Miss Charlotte's web...
Love the "bokeh" behind her.
Check out the hairy things on her legs below. Ewwwww.....!!!
Now do you see why I wouldn't have been happy to lay down beside her? I'm sure she didn't want my big head in the way anyhow.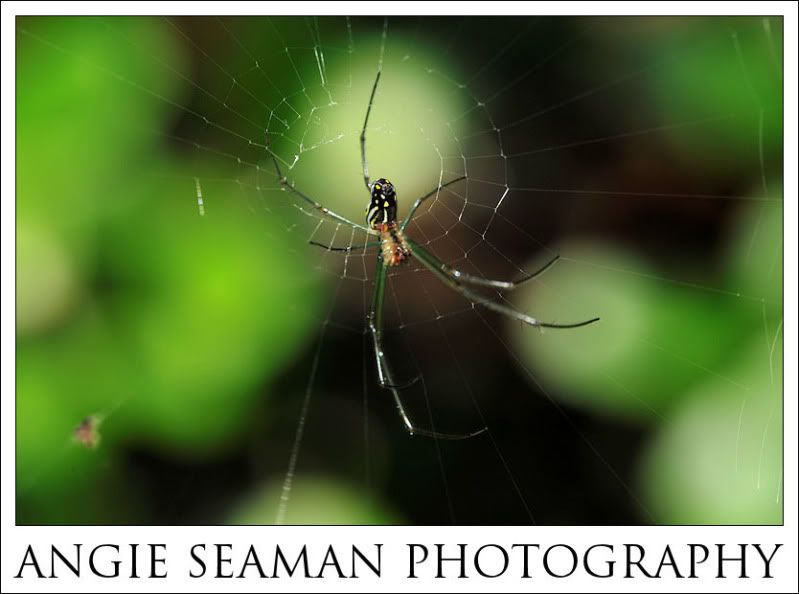 Then, I managed to find one bloom coming in on one of the branches of the flowering bush...
When they are all finished blooming, it looks something like this stunning bunch below...
Fun, huh? And I say again...why don't we have these kinds of colors in Indiana?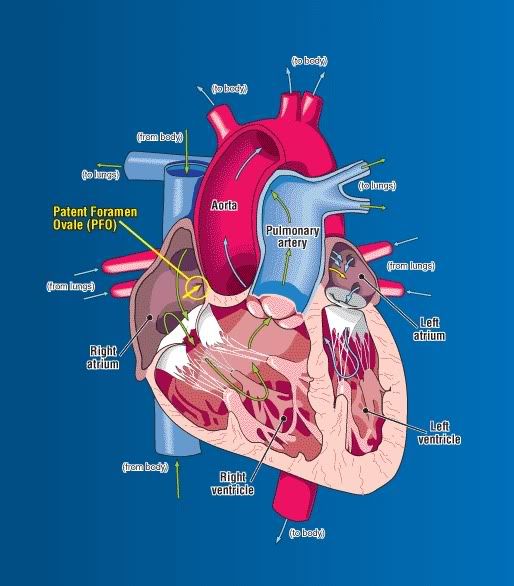 On a side note, I know many of you were awaiting my test results from last week right along with me. I cannot begin to thank you enough for all of the prayers, facebook messages, emails, blog comments, etc. regarding this round of testing for me. I have some good news and some not so good news. I'm not going to call it bad news because I refuse to take a negative approach with it from the get go. The good news is that my MRI (yes, the test from H.E.Double Hockey Sticks) came back normal. I'm so glad about this and am praising God for a normal outcome with that test. These migraines really had me worried so I'm thankful that the MRI didn't show anything at all whatsoever wrong with my brain. (other than I'm totally crazy) HA~! The not so good news is that the test I had done at the cardiologist on Friday morning revealed a small hole in my heart. Hold tight...it sounds worse than it is I think. I knew they fond something because I saw it happen on the Ultrasound that they did. They were looking for bubbles to shoot out from my heart anywhere - indicating pin hole size holes in the wall of my heart. Well, I saw the bubbles and the technician knew it. She was honest with me and told me what she had seen as well but also told me that my cardiologist would need to review the test and give me her findings "officially" later in the day.

I left the doctor's office nervous but again refused to dwell on it. I knew I had a flight that afternoon and wanted to remain excited about the trip rather than let the enemy take over my thoughts and flood my brain with negative assumptions. I started to mention it on the blog Friday and ask for prayers but I decided to wait until I talked to my cardiologist first before jumping the gun. Unfortunately, like I knew she would because God just loves to test my patience, my cardiologist called my cell as we were in flight on the plane Friday afternoon. By the time we landed and I got her voicemail, their office was closed for the weekend. Yes, I had to sit all weekend long and wait until this morning to call her back. Talk about torture. Long story even longer, I left her a message this morning and she called me back right away. In a nutshell, the findings of the test proved that I have what is called Patent Foramen Ovale. (PFO) You can read about PFO, what it entails, its symptoms, etc. by clicking HERE and

HERE

. My cardiologist told me that I needed to run out and grab some aspirin and begin taking 325mg's of it every day. The aspirin is a stroke preventative. I know, I know...gasp. I've done a few gasps but I'm also telling the good Lord above that I'm done with the gasps. I've turned this over to him and am leaving it all in his hands. Sometimes PFO's are treated with open heart surgery. The positive is that my doc didn't feel that the hole I have needs that invasive measure and that the aspirin regimen is good for now. I'm happy with that. Very happy with that. I'm also happy that this finding is a good explanation for the headaches I've battled and more so lately than before. The cardiologist worried when I mentioned my eye drooping from the one episode because she said that a PFO can lead to strokes or mini-strokes. I guess the fact that I had the drooping happen alarmed her and thus why she ordered that test. In the end, I'm glad she did. She said most people go thru life and don't realize that they have PFO until something happens and it is discovered then. I'm grateful for an incredible doctor who errs on the side of caution and who ran every test that came to mind until God finally lead us to this point. I'm glad to be aware of it and "preventing" any future issue as much as I possibly can.

So, as I'm here in Florida observing the most mundane things in an overly beautiful way - behind my lenses...I'm also thanking God for the beauty of impeccable doctors, an extraordinary nursing staff and overly intelligent ultrasound technicians who know the heart like nobodies business and whom are also honest with their patient when they realize the patient has seen what 'they' just saw. Yes, let's just leave it at the fact that Angie is smarter than the average bear. I know shooting bubbles from the heart wall when I see them. Ha ha!

Life will undoubtedly be different from here on out for me. I've been keenly aware of my body and it's normal and not so normal issues lately and now I'll be even more keenly aware of them than ever before. The good part is that all of these medical issues make a bit more sense now. Most importantly though, I'm so humbled by the BIG God that I serve who takes care of me and looks out for me. I'm so humbled by the fact that months and months worth of testing lead to an answer and that it is through his Grace that I arrived there. It is via his peace that kept me sane up to this point and assured me that I was not going crazy. It is via his love which will carry me thru the future years with comfort and faith that he is always ultimately in TOTAL control.

We are getting together with some of our Indiana friends tonight for a sunset cruise. They are here this week so we are looking forward to hanging out with them and their two kids tonight. Good times~good times. I can't wait to breathe in God's precious gift another time tonight. His sunsets are incredible and are something to truly relish in. I'll be relishing every second of it. Like I told my parents this morning, I'm glad I'm here - in Florida - getting the news rather than receiving the news back at home. Being at the beach always makes negative things in life always easier to swallow. Wouldn't you agree? God is good! All the time!
In his grip, Angie
PS...One of my best friends from highschool recently found out that her Mom has bladder cancer. Her Mother is undergoing surgery today to remove that cancer and make sure it hasn't spread to her liver or lymphnodes. Please pray for her and her family in general. My heart has been aching for all of them since I found out. I grew up with her Mom and have always loved her dearly. Such a trendy, spunky, fun woman. It is yet another confirmation that we are getting older, our parents are falling ill, we are experiencing our own medical problems, and that we NEED OUR GIRLFRIENDS! Praying for you guys today K...please call or text me ASAP once the surgery is over. Big hugs...love you, Ang
Labels: Bonita Springs, extra heart beat, Florida, flowers, medical tests, patent foramen ovale, PFO, Spring Summer 2009