FLORIDA - TAKE 4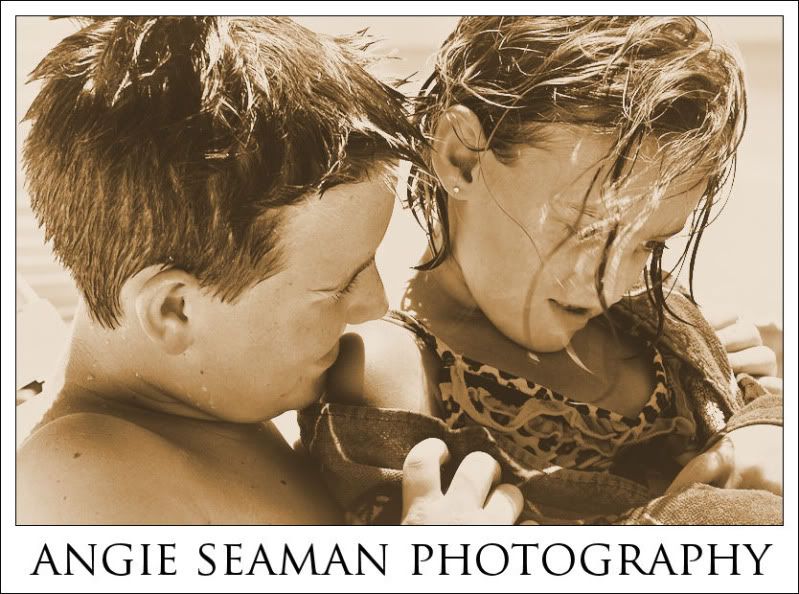 I love how this shot turned out of Brennen and Kenidi on the beach last weekend. It was just a candid moment between a brother and sister and I managed to capture it. Have I told you how much I love photography lately? If I haven't...then let me tell you how much I love photography. Ha ha! With the post processing, this looks like something out of an old Ernest Hemingway novel when he spent his time on the beaches of Key West. It's aged looking - love that part. It also has a bit of blown out highlights (in the hair area mainly) which is a 'no no' in photography. However, I still liked it. I'm sure it has something to do with the fact that they are my kids. Hee hee! The fact that photography allows you to capture a moment in time like this just swells my heart beyond huge.

These are just Brennen's boards. They get put to good use each and every time we are there. I just loved the bright coloring on them against the white sand and shells.

This shot above is of Naples from Bonita Beach. It was hazy because of the fires over in what they call "Aligator Alley." As we took off on the plane Sunday, you could look down below and see all of the brush burning and it was just so heartbreaking. I could barely stand to look. If the flight attendant would've let me get to my big ol' camera bag overhead, I would've tried to take a picture of it all. However, I didn't dare. Tamara had already gotten in enough trouble for all of us after trying to stand up and hit the restrooms while in flight before the fasten seat belt sign had been turned off. Right Tamara? On the flight there, she got caught rolling her eyes at a flight attendant and I quickly questioned whether or not we might be bailing her out of airport jail at some point before the night was over. HA! It gave us all a good laugh later. Well...all of us with the exception of the flight attendant anyhow. :)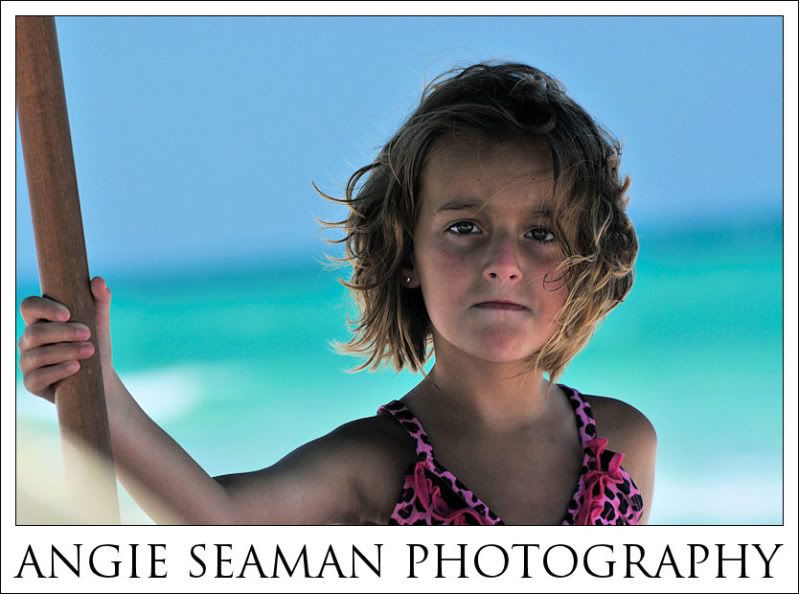 Again, here are a couple more over and under exposed shots of Kenidi while on the beach one day. I am bound and determined to learn the art of taking pictures underneath a beach umbrella. Grrrr! Talk about testing my patience with proper exposure. Maybe if my hair would look as good as Kenidi's once all wind blown on the beach, everything in life would be just a bit better - a bit easier - even under exposured images. Wink. wink. ;)
And lastly, how fun was American Idol last night? Two of my favorite three picks made it to the finale/finals for next week. Do I know how to pick em' or what? I initially thought that Adam would always win it all. However...now I'm beginning to wonder if Kris's fans will pull through again and give him the win. I think he has more fans than most people initially thought. I think it's his crooked smile. What do you think? Who knows what will happen at this point. I'd love to see Kris win but I'd be fine with Adam winning too. It should be an impeccable show down next week - that's fo' sho'! I can't wait to watch. Both of them are sooooo incredibly talented!
For now...I'm off to tackle the day. I hope your Thursday is amazing. Blessings, Angie
Labels: Bonita Beach, Bonita Springs, family vacation, Florida, mothers day weekend 2009