SAVORING GIFT FROM THE SEA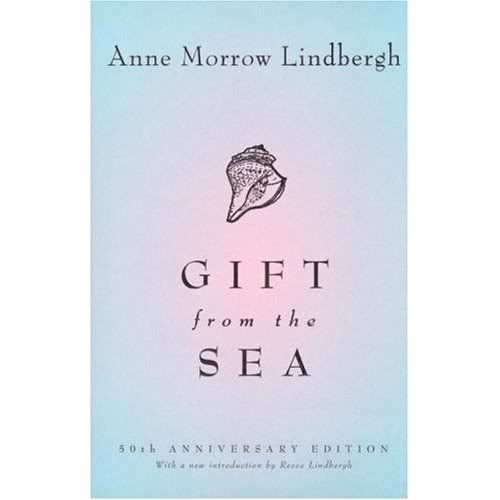 I couldn't let the night go by without jumping back on here and emphasizing what a phenomenal book "Gift from the SEA" is by Anne Lindberg. Between waiting in the waiting area during Kenidi's therapy appointment last night, waiting in the car during Brennen's guitar lesson after that, and my neurologist appointment regarding my new friend, Mr. Migraine, this morning...I had plenty of time to be reading. During those few hours, I was able to start and finish the 130 page book that literally (both mentally and emotionally) swept me off my feet. This book was originally published in 1955 but has now gone on to have a 50th anniversary reprint edition which is what I purchased. Unfortunately, the author died at the age of 94 back in 2001. If she was still living, she'd definitely be receiving a letter of gratitude from me. Her words and her writing ability is so impressive. Anne depicts and describes life in stages, via different types of beach shells, while enjoying her alone time on Captiva Island. The way in which she relates to the multiple stages in life in comparison to specific beach shells and their appearance, purpose, and beauty is nothing short of amazing. My heart welled up many times during my first reading of this book. And you can bet that I'll be reading it again and again.

Although Anne lived in a different era than the rest of us now days, her perspective and her outlook on a woman's (and a man's) life is dead on. Even all these years later, her life lessons fit the world as we know it today- just - well...perfectly.

In chapter two, Anne writes a very poignant set of words that hit me like a ton of bricks. One of just many collections of paragraphs that I underlined and scribbled graffiti out to the side of while I sat in awe of her awesomeness. That particular paragraph read this:

"I shall ask into my shell only those friends with whom I can be completely honest. I find I am shedding hypocrisy in human relationships. What a rest that will be! The most exhausting thing in life, I have discovered, is being insincere. That is why so much of social life is exhausting; one is wearing a mask. I have shed my mask."
Is that not a life confirming set of words or what? I have recently shared many conversations with Brent lately about friends, business associates who claim to be friends but yet pick my brain as though interested in my life only to cheat their way thru the process via my piggy back ride. I've shared with Brent how discouraging friendships can be at times. There have been specific moments in my life when I have vowed to swear off "friends" (I use that term loosely) all together. Brent realizes my frustrations and is attentive to my pain - always trying to encourage me to not turn my back on relationships - yet to keep "dating" as he calls it. Keep "dating" new friends - new relationships - and eventually God will reveal his plan throughout those roads traveled. He'll match you/us with the perfect couple - your perfect circle of friends who don't gossip, who really do care, and reciprocate your "give them the shirt off our back" theory. I must admit though that I struggle to see Brent's positive aspect on this topic. I'm consistently trying to explain to him why he is wrong. He then is consistently lifting me up - trying to keep pushing me along in an effort to keep me faithful. I find that in the end, most friendships have hidden agenda's or false truths. Maybe some of you will agree with me or maybe most of you won't. In my 33 years of life though, I've run across only a handful of friends who are really true and totally genuine. They know who they are and so do I. In 5 words...they are my prized possessions. They are my realization and my confirmation of how phoney relationships are most times in this world. They are my truth in a false driven world. They are my genuine friends who don't expect jobs, money, favors, the picking of my brain and theft of my hard attained work when it comes to AGD. They don't gossip about my family or the road once traveled. And if they are privey to a conversation where someone else is gossiping, they remove themselves from the equation - never waivering from the loyalty and the love they have for us. They accept my kids and their health issues just as they are. They aren't the one sided friendships where if you didn't call them, they'd never call you. They call! They make and arrange plans. They embrace my life and I theirs. They are real. Genuine. Priceless!
Anne goes on to write in her book that "instead of planting solitude with our own dream blossoms, we 'choke' the space with continuous music, chatter, and companionship to which we do not even listen. It is simply there to fill the vacuum. When the noise stops there is no inner music to take its place. We must re-learn to be alone." WOW! How true is that??? How many times have you caught yourself filling a void in your life with a "so not real" existence in an effort to not be alone with yourself. With your "center" as Anne calls it. I find it thoroughly fascinating that Anne believes you must spend time alone with yourself - finding yourself - the real you and your real relationships. One of my favorite parts to the book is where she says..."When one is a stranger to oneself then one is estranged from others too. If one is out of touch with oneself, then one cannot touch others."
In the end, I'm walking away from this book feeling more empowered than ever before. I love the beach, the sea, the shells, the wave caps, even more than I did before now that I've read her words. She connects with the ocean in a way that I can sooooooooo relate to. As I read her descriptions of what the sea does for her soul, I find myself wanting to shout Yes, Yes, Yes...me too!
Lastly, she writes "Eternally, woman spills herself away in driblets to the thirsty, seldom being allowed the time, the quiet, the peace, to let the pitcher fill up to the brim." Therefore, I found through her words that I'm ready to begin filling up my pitcher again. That involves making choices. Many of those choices are already set in motion. More are evolving as I type.
My advice to you is to run, and run fast - do not walk -toward your nearest book store and purchase this book. It is a small read but yet one that is not meant to be hurried/rushed. It is meant to be savored. As one reader said, it is like an impeccable vacation - you will go back to it. Again and Again. If you are hungering for a slower pace and a depiction of life from an extremely educated woman who owns the life experience to teach it all to us ahead of time, then get this book! Just get it! You'll finish it all in one day. I promise. And when you do, you'll walk away feeling more centered with yourself, your life, your core, your world, your space. And that friends...is an awesome accomplishment. If you should read the book, be sure to post here or email me about it. I'd love to hear your comments or your opinion of Anne's writings. Enjoy!

xoxo, Angie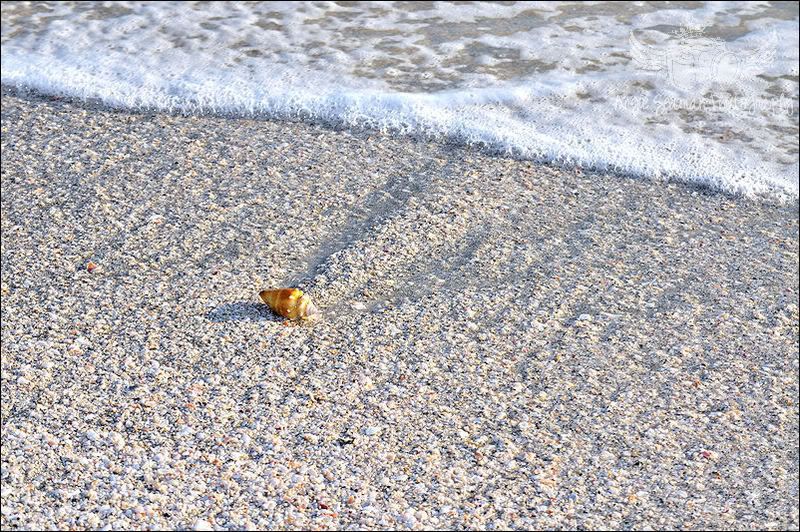 Labels: anne lindbergh, beach, captiva island, gift from the sea