ODDS & ENDS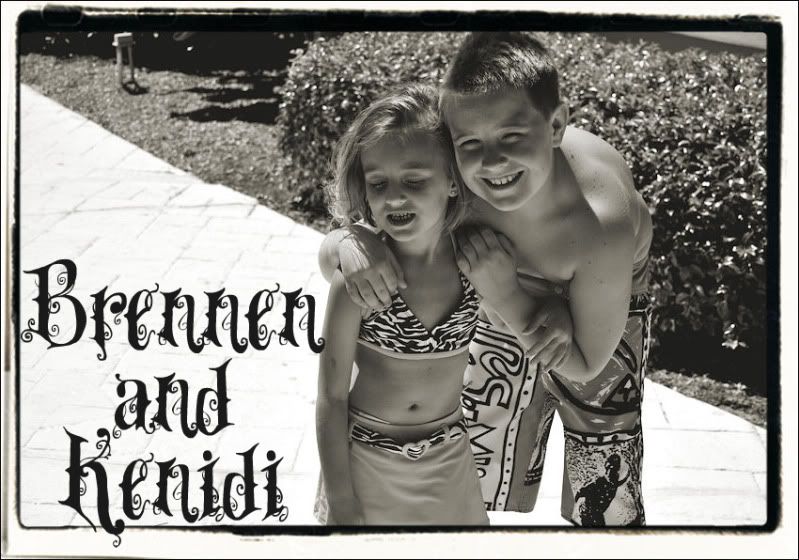 Here are just a couple more pictures from my camera that I've recently uploaded. These are just of Kenidi and Brennen chill-laxin' at the pool. :) I thought I'd share either way. I have better pictures to post but I am just now getting around to editing all of them tonight. Hopefully these will hold you over until then. FYI...I couldn't get Kenidi to open her eyes for me for nothin' in the above image.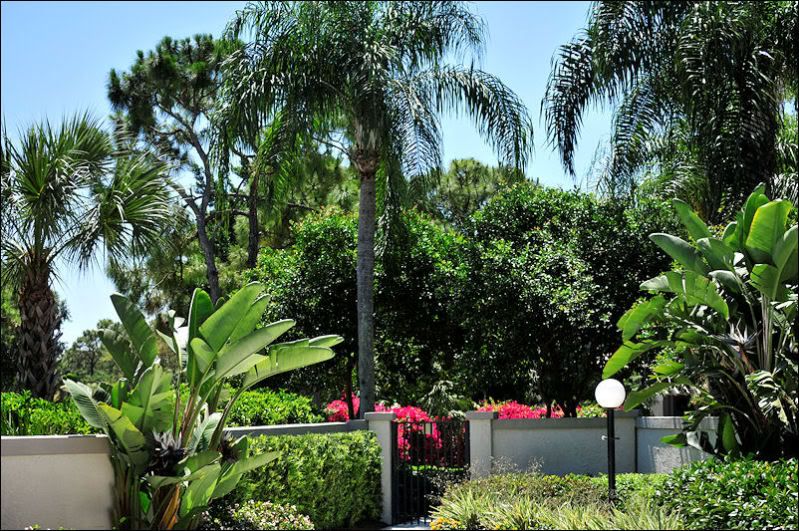 Not a cloud in the sky today. The temps tomorrow and thru the weekend are supposed to range from 87-89 degrees again. We got lucky - it's been an incredible time to be here in South Florida. But then again, any time is a good time to be in South Florida. The weather down here never dissapoints - no matter what time of the year. Unfortunately, a lot of our friends who vacationed in Destin or the pan handle area for Spring Break experienced not so fun and very chilly weather. That is the difference between Northern Florida and the Southern tip of Florida though. It's night and day when it comes to weather - literally! (at least when it comes to the temps this time of the year and toward the winter months anyhow.)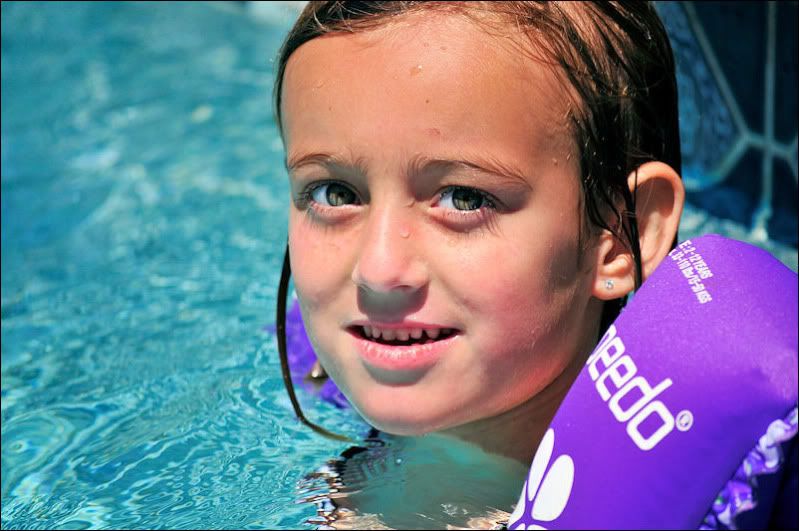 Here is our fish, Kenidi Grace, in the pool. As most of my facebook friends have read about...Kenidi has done a total 360 in the pool this season in comparison to last season. Each week at school, her class takes a field trip to a therapy facility that does water therapy with her in a pool. Apparently...those classes have really paid off. I emailed her teacher from here in Florida and told her how much progress she has made. We are so thankful for all of the time they've invested in her and just how many HUGE accomplishments she has made thus far this year. Brent and I are just ecstatic about it. She is jumping off stairs into the pool and everything. We just can't get over it. Last year, even with her floaties on, she didn't have the trunk strength in her center area/core muscles to keep herself above water - especially her face. Now though...she is able to swim with her brother without our help and we are just on cloud nine about that! God is sooooooooo good!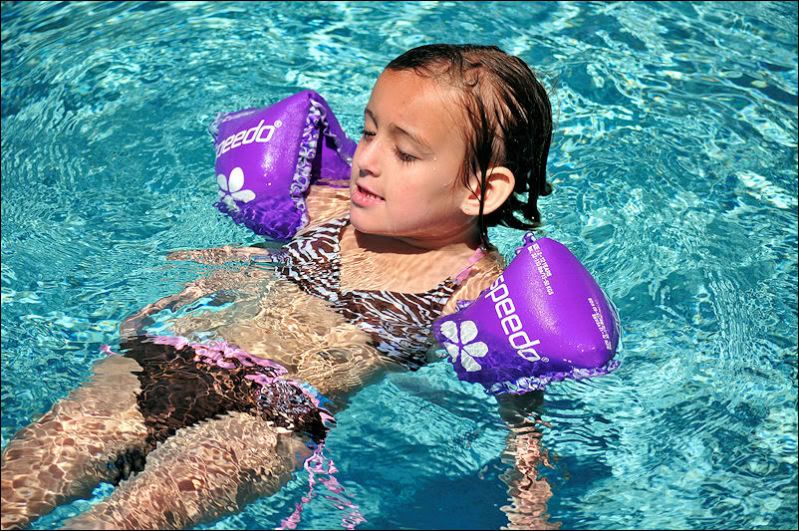 Of course Brennen is the biggest fish of them all. He loves the water and can't get enough of it either. They inherited their love for it naturally I guess.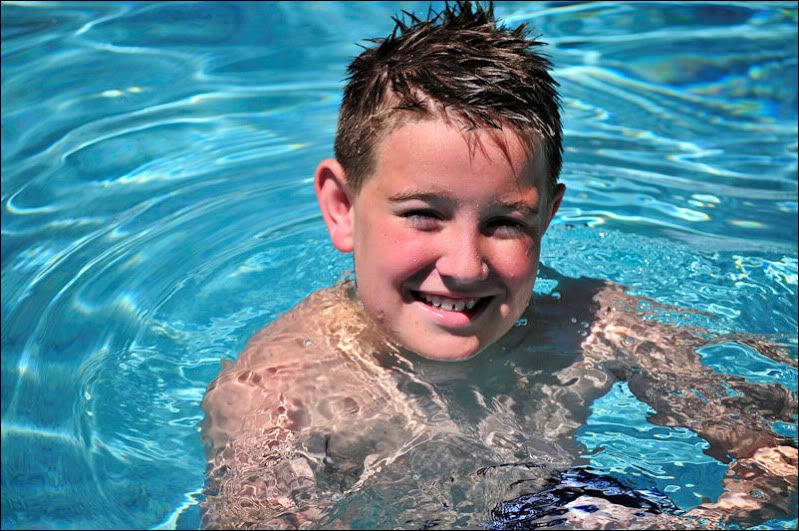 I always tease him about wearing these goggles. Cracks me up. Today he got to playing with them and doing stunts with them on. I'll blackmail him with these someday...HA HA!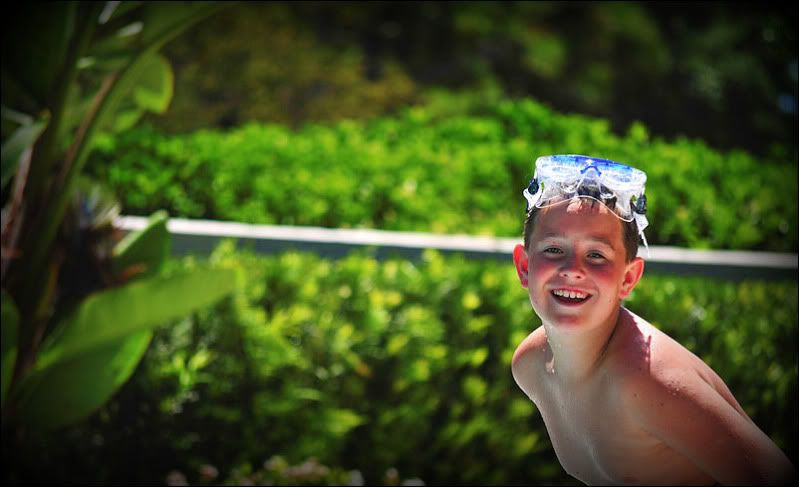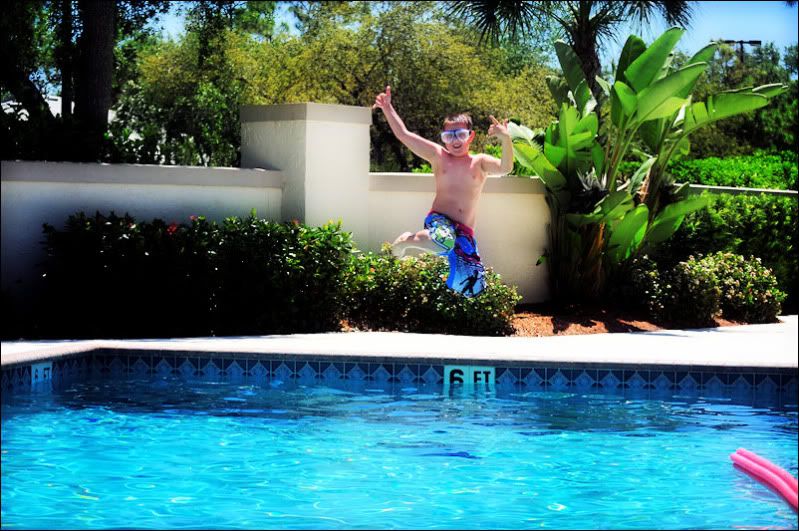 I'll post more shots tomorrow. For now, I'm off to get Brennen and his little friend tucked into bed. He has a buddy here spending the night with him tonight. (his friend from class back at school) It's been great having him here to keep Brennen company. I'll post some photos of the two of them tomorrow. :)
PS...For those of you wonderful AGD blog readers and facebookers who keep requesting photos of myself...I thank you. However, your sweetness will not win me over. HA! I told you the last picture had to hold you guys over for at least 6 months. You know the one...the image that Kenidi took of me with her fisher price camera? :) Yeah that one! Maybe you'll see some this summer. Hee hee! I'd have to teach my family how to use it first...
Hugs, Angie
Labels: Bonita Springs, family vacation, Florida, pool